I don't know the number of mock drafts that were created and read; maybe in the tens of millions? Did even one slot Dalton Kincaid to the Bills? This is some high grade outside of the box thinking by Brandon Beane. Since I pushed for Hockenson and Ertz, maybe it should have been on the radar a tiny bit. Clearly Kincaid and the possibilities he brings to the Bills offense were fairly high on the Bills Big Board. If we lumped the WRs and TEs together, and you wanted a big target, I believe Kincaid was the #1 option in the draft. It's easy to envision him as a long term productive Buffalo Bill.
Mount up Utah! And watching the Jets miss on drafting a Tackle was hilarious.
I had TE as a priority, just not THE PRIORITY. For the next two rounds, I want to focus on DT, LB, and OL.. Here's a quick cheat sheet for tonight. I will be multi-tasking, monitoring the draft and cheering on the Rochester Americans as they battle to survive in the Calder Cup Playoffs. Hopefully I will be toasting an Amerks victory and two of these guys with my Southern Tier IPA.
DT:
Keeanu Benton-Wisconsin: Unlikely to last long.
Siaka Ika-Baylor: #59 would be early, #91 ideal but there is a big drop off at NT.
Gervon Dexter-Florida: big bodied 3 tech.
LB:
Drew Sanders-Arkansas: Getting him at #59 is a dream scenario.
Trent Simpson-Clemson: Less of a fit but still plenty of snaps available.
Daiyen Henley-Washington State: 3rd round consideration.
OL:
Joe Tippmann-Wisconsin: Center #1.
John Michael Schmitz-Minnesota: Center #2.
Matthew Bergeron-Syracuse: OT #5 or Guard?
Cody Mauch-North Dakota St.: another versatile 2nd rounder.
Dawand Jones-Ohio St: OT #6 High risk, high reward.
O'Cyrus Torrence-Florida: #1 Guard will go quickly.
Steve Avila-TCU: #2 Guard/#3 Center?
Expect the unexpected again? Straight forward picks might be the unexpected. They got a weapon day one. Address the defense or steal an O-line Starter on day two.
Editor's babble: My brain is still thinking about all the permutations that just changed on offense. Can't wait to see what tonight brings. Many thanks, as always, to Joe Reagan for his contributions to our blog. You can also find Joe on Twitter @joer869.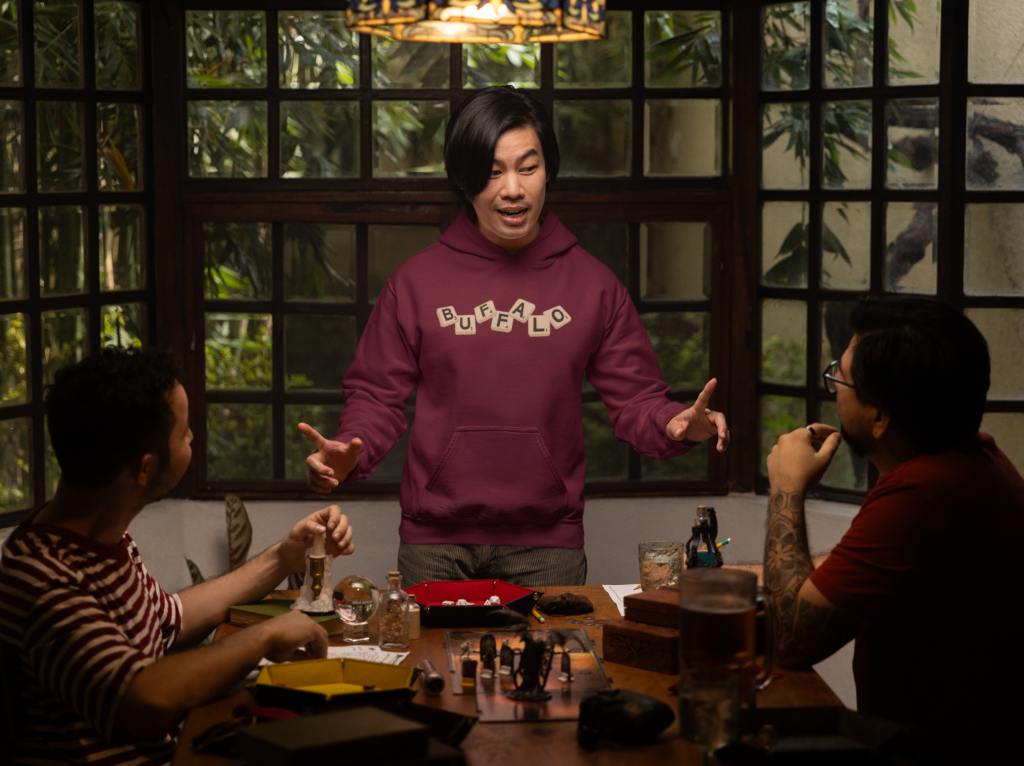 BuffaloFAMbase.com is sponsored by 26 Shirts
Every Monday, we launch a new two-week campaign of a limited edition t-shirt design. Every shirt purchase results in a donation to a local family in need. After the campaign ends, the shirt is retired. A new design is released, and a new family benefits from your fandom!