Thank God for a sunny forecast in WNY today. Draft information overload is well past my point of diminishing returns. The Rochester Red Wings have an 11 AM matinee; opportunity knocks to get away from it all for a few hours. I will check the Twitter feed occasionally. Even with the pitch clock, there is plenty of time for that in baseball.
The Bills enter their third consecutive draft as a top five team in the NFL. It's a big draft for Brandon Beane. For all the success and the fan base's trust in the process, his draft record for rounds 1-3 is meh. My grades (A=star, B=above average starter, C=average/rotational, D-below replacement level, F=BUST) since the A+ Josh Allen pick:
2018: T.Edmunds-B+, H.Phillips-C
2019: E.Oliver-B, C.Ford-D, D.Singletary-C, D.Knox-B
2020: (Diggs)-A, AJ Epenesa-C, Z.Moss-D
2021: G.Rousseau-B, B.Basham-C, Spencer Brown C+
2022: Kair Elam-B, James Cook C+/INC, Terrell Bernard-INC
The record beyond Round 3 helps Beane's overall grade, headlined by Taron Johnson, Wyatt Teller (great pick, bad trade), and Gabe Davis, Prospects succeed and fail for a myriad of reasons. Free Agency offers a little more room for error, and Beane has been fiscally disciplined and effective on that front. But the Bills need starters from the next two drafts at WR, C, MLB, and DT for sure, and depending on Brown, Epenesa, and Basham's 2023 season, OT and DE may join the list. I suggest that the floor is more relevant than the ceiling…Cs and Ds are even more painful when a franchise is up against the salary cap.
So when (11-1130 pm?) or if the Bills exercise the #27 pick in the NFL Draft, who are some players with the best chance of a guaranteed "B" draft grade in Buffalo?
Jack Campbell MLB Iowa: There is no bigger hole in the Bills Depth Chart than LB. Tremaine Edmunds is a good player, but if he was a great player he would still be here. Two guys with similar traits stand out this draft. I like both, but the fact that Campbell has a much longer resume playing the Mike LB gives him the edge over Sanders. Nowhere else on the Bills roster would the #1 pick get more snaps with the possible exception of RT. He looks like a great fit for the Bills Culture, and the Luke Kuechley connection doesn't hurt either. He's a glaring example of the perils of relying on vertical draft boards…it's the position, not the players keeping Campbell and Sanders from a higher ranking. Drafting DE7 or CB6 over LB1 leads to poor draft grades…not the foolish ones you will get immediately, but the grades 2-3 years down the road.
Jordan Addison WR USC: Clearly there was an element missing in the WR room when the Bills offense struggled late in the season. If the Bills use the first pick on a WR, day one readiness is a must. So is separation ability. Addison checks both boxes for me. He may be a little wiry for some, but we fondly remember equally wiry Hall of Fame WR Andre Reed.
Zay Flowers WR Boston College: Greg Cosell's endorsement carries a lot of weight with me. I think I prefer Addison because he seems slightly more likely to eventually be a #1 outside WR, but getting a chance at either is iffy. I'm hoping that a team or two is looking for the Quentin Johnston or Jalen Hyatt type before Buffalo picks. Safe to say that either Addison or Flowers would be the most popular option, but appeasing the masses is not required. But as WR#2 and #3, cross your fingers.
Keeanu Benton DT Wisconsin: He is the fastest riser on my draft board, and wouldn't you know it, I was channel surfing last night and I ran across last year's Iowa/Wisconsin game. Remember the horizontal board; Benton and Michigan's Mazi Smith are DT#2 and #3. Like at middle linebacker, both options are excellent. For the same reason I like Benton over Smith; I prefer production to projection in order to get those olid Bs and maybe more.
Brian Bresee DT Clemson: He appears here for two reasons. One would be if Ed Oliver were to be traded, which is unlikely but possible. The other is a striking similarity in where he was very early on draft boards to where Gregory Rousseau and Kair Elam were, i.e. top 15. But I prefer a 1 Tech to a 3 Tech if Oliver stays.
I'll be back tomorrow with more sure fire "B"s for rounds two and three. It's a long wait for Training Camp, so savor the Draft Weekend Bills Mafia. Three months to focus on playoff hockey, basketball, lacrosse, the PGA at Oak Hill, and a host of great stories unfolding early this baseball season. Let's watch Brandon Beane build a Super Bowl Champion first!
Editor's babble: We are grateful for Joe Reagan's contributions to our blog. You can also find Joe on Twitter @joer869.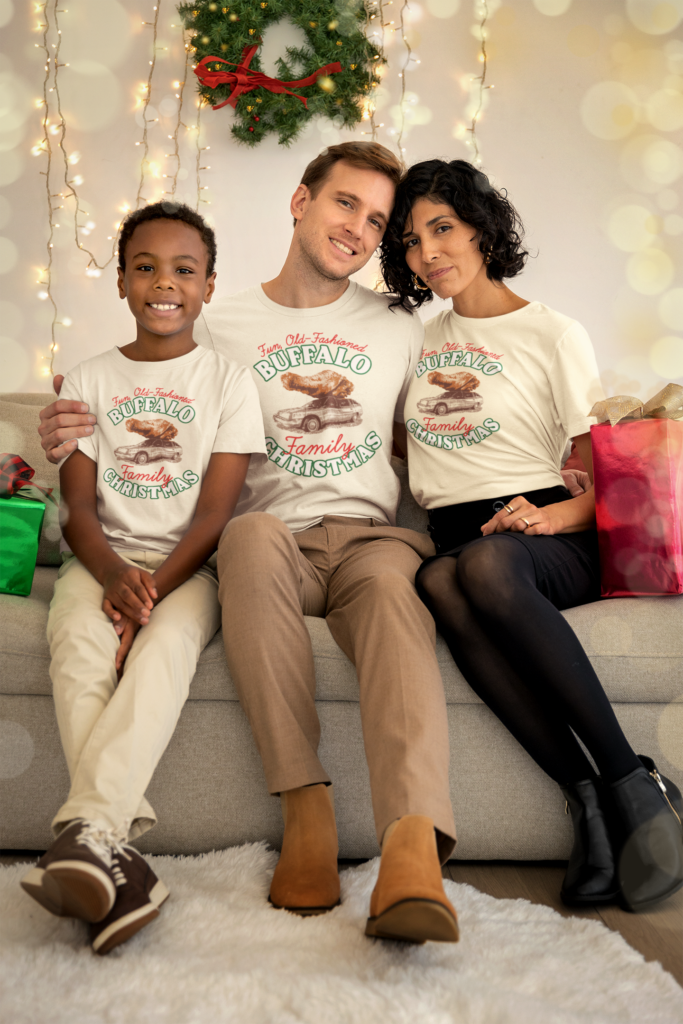 BuffaloFAMbase.com is sponsored by 26 Shirts
Every Monday, we launch a new two-week campaign of a limited edition t-shirt design. Every shirt purchase results in a donation to a local family in need. After the campaign ends, the shirt is retired. A new design is released, and a new family benefits from your fandom!