Ever since the Buffalo Bills have become Super Bowl contenders, people (both locally and nationally) have been enamored with the idea of Buffalo adding a superstar running back to their high powered offense. In 2021 it was Najee Harris or Travis Etienne, in 2022 it was Breece Hall, and 2023 is no different. There's a lot of hype surrounding rookie running back Bijan Robinson, and the possibility that the Bills could take him with the 27th pick in the 2023 NFL Draft. I feel it is my responsibility to dissuade as many people as I can from the idea of a RB with a first round pick, or any valuable pick for that matter.

One of the main arguments for drafting a player like Robinson on Day 1 is to not only take one of the best players available, but also to "protect Josh Allen" or "take some of the load off of Josh Allen". Well, do you know what else can protect Allen? Offensive linemen! If you really want to "protect Josh Allen", then root for Buffalo upgrading the trenches in the draft, especially on Day 1 or Day 2. Prospects like John Michael Schmitz, O'Cyrus Torrence, Anton Harrison, or Darnell Wright could all be available when Buffalo is on the clock. Plus, this keeps the football in the hands of your best player, and one of the best players in the league for that matter.

Not to mention, taking a linemen has a double benefit – not only does it (in theory) protect Josh more efficiently in the passing game (you know, the thing the Bills are REALLY GOOD AT?), but it also strengthens the run game with James Cook, Damien Harris, or whoever is taking snaps in the backfield, which is another form of protecting Allen. This doesn't necessarily need to translate to more run plays, simply more efficient run plays to continuously move the chains and not put Allen in a position where he needs to be Superman on every 3rd down.

It's been proven time and time again that a talented offensive line is more important than a talented running back, and in many cases, the offensive line is what really makes the running back special. Take Todd Gurley for example, who was a dynamic aspect of Sean McVay's revolutionary new offense. When Gurley was inactive in the final two weeks of the season, journeyman CJ Anderson stepped right into his role and dominated. In two games, Anderson ran for 299 yards and 2 TDs on 43 carries. When the playoffs came, Gurley received just 16 carries against the Dallas Cowboys, with CJ Anderson instead leading the way with 23 carries. While Gurley still made the most of his attempts, totalling 115 yards and 1 TD, Anderson one-upped him with 123 yards and two touchdowns. The strong offensive line consisting of Andrew Whitworth, Rodger Saffold (in his prime), John Sullivan, Austin Blythe, and Rob Havenstein made it easy to run the ball, regardless of who was lining up in the backfield. And in this case, a 1x Pro Bowler in Anderson actually outperformed an Offensive Rookie of the Year, Offensive Player of the Year, 3x All Pro and 3x Pro Bowler in Gurley.

Want another example? How about the 2021 Cleveland Browns, who needed to turn to their 3rd string running back twice during the season because of injuries to Nick Chubb and Kareem Hunt. The Browns, known for having a great offensive line, paved the way for D'Ernest Johnson, a RB who had just 40 carries to his name through his first two seasons. In his two starts, he totaled 41 carries for 245 yards and 1 TD, with 80 receiving yards on 10 catches. Jedrick Wills, Joel Bitonio, JC Tretter, Wyatt Teller, and Blake Hance showed once again that a great offensive line turns the RB position into one of (if not the) least valuable positions on the team.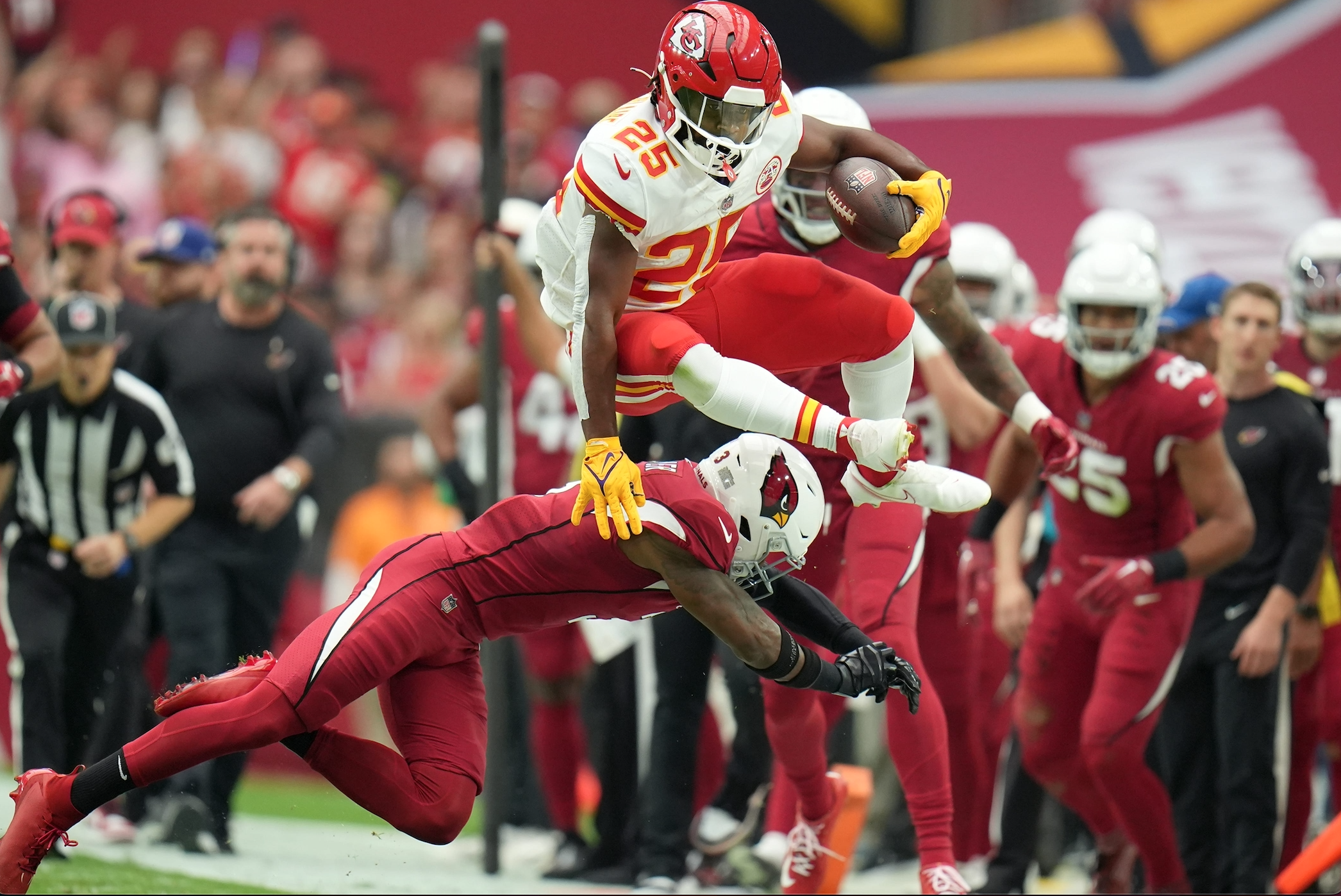 You can even look at the most recent Super Bowl as an example! First round pick Clyde Edwards-Helaire was a healthy scratch in favor of 7th round rookie Isiah Pacheco, on a team that had an elite offensive line consisting of Orlando Brown, Joe Thuney, Creed Humphrey, Trey Smith, and Andrew Wylie.

How many years in a row does Kyle Shanahan need to produce a different leading rusher in San Francisco before people realize it's all about his blocking schemes and not about who's lining up in the backfield? Shanahan has been the head coach in SF since 2017. In all 6 years, the team's leading rusher has been someone new – Carlos Hyde (2017), Matt Breida (2018), Raheem Mostert (2019), Jeff Wilson (2020), Elijah Mitchell (2021), and Christian McCaffrey (2022) have all had their turn leading the backfield in San Fran. Now with the 49ers giving up 4 draft picks to acquire CMC, it's very likely that he repeats (or Elijah Mitchell does if CMC gets hurt), ending the streak, but the fact that SF was able to cycle through running back after running back FOR SEVEN YEARS while still having a successful run game is exactly my point.

The bottom line? Elite offensive lines/blocking schemes > "elite" running backs.

Well, what if your team doesn't have an elite offensive line, should you draft a running back highly then? The answer is still a resounding no. The argument could be strongly made that the Bills are more than just one rookie away from having an elite OL, which is fair enough. It takes a lot of money and assets to achieve a truly elite starting 5 from left tackle to right tackle. Still, even without top notch OLs, teams have found success with RBs taken on Day 3 or even as undrafted free agents more often than you might think.

Eight projected starting RBs (25% of the league) were taken on Day 3 of the draft or undrafted. This includes Pro Bowlers Tony Pollard and Aaron Jones, as well as Austin Ekeler who has somehow never made a Pro Bowl despite consistently being one of the best RBs in the NFL. 18 starting RBs were taken on Day 2 of the draft (rounds 2 or 3), including All Pros Nick Chubb, Derrick Henry, Jonathan Taylor, and Alvin Kamara. That means 6 starting running backs were taken with a first round pick – McCaffrey, Travis Etienne, Josh Jacobs, Saquon Barkley, Rashaad Penny, Najee Harris. Now, CMC is truly an elite RB who is no lower than the 3rd best in the NFL, but Jacobs and Barkley have really only had 1 to 1.5 good years each, Etienne missed ½ of his career so far with an injury, while Harris and Penny have been underwhelming for top 32 picks. This also does not include Edwards-Helaire and Sony Michel, who were both 1st rounders within the last five years that are no longer starters.

Finally, let's look at Super Bowl winning rosters, since that is Buffalo's end goal after all. Marcus Mosher (@Marcus_Mosher) broke down the contracts for the leading rusher in the Super Bowl for each of the last 14 winners. Of the 12 different players on the list (with LeGarrette Blount appearing three times!), seven of them were either taken on Day 3 of the draft or went undrafted. Furthermore, no player was making more than $2.5M in base salary, with the leader actually being wide receiver Percy Harvin for the Seahawks in 2013. Besides Harvin, the only 1st round pick was Leonard Fournette, who was making just $2M on his second NFL team.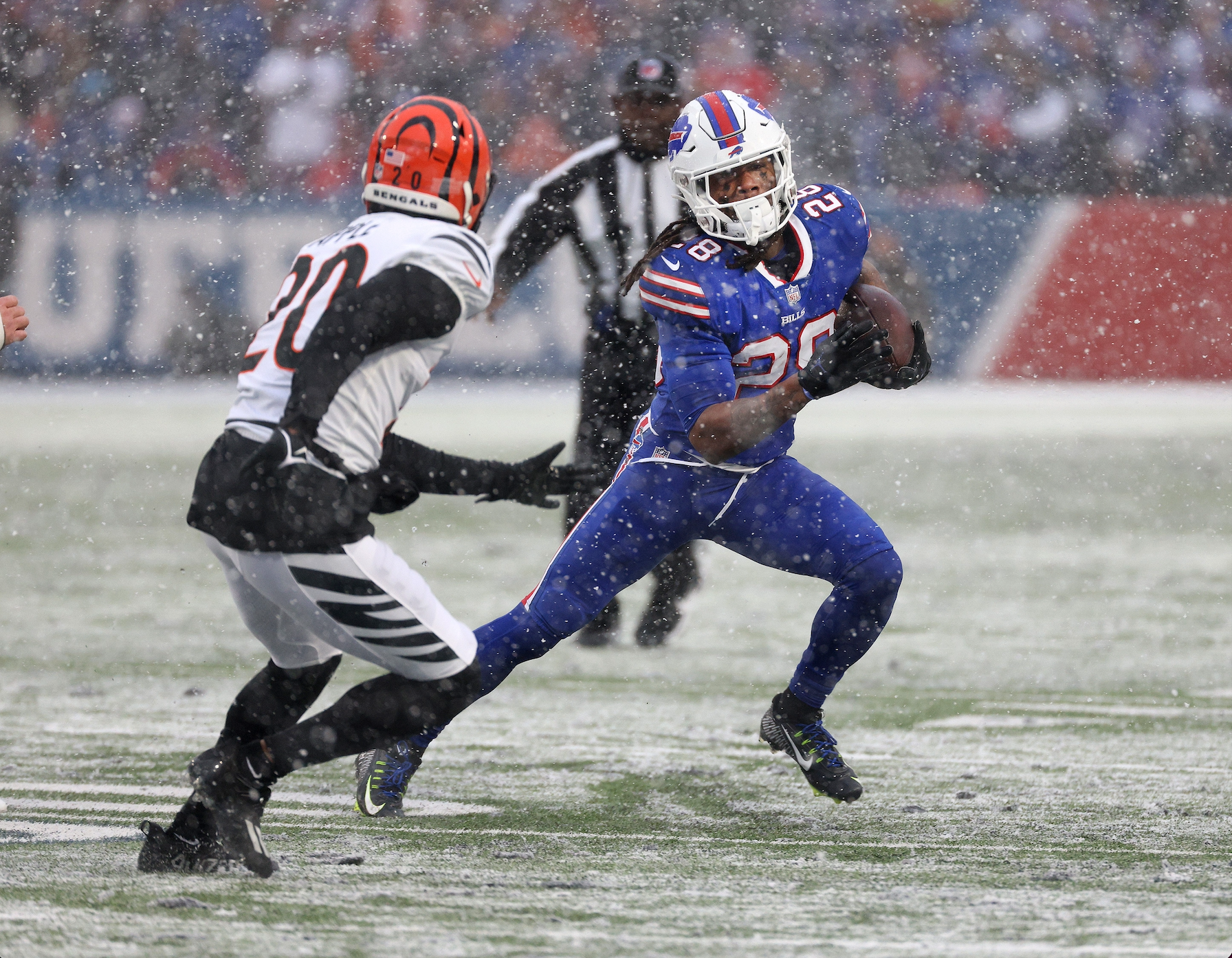 James Cook was a second round pick last year, putting Buffalo with the majority of the league in terms of where their starter was drafted. The last decade and a half of Super Bowls have shown that you don't need (or want) to be spending premium assets, whether that be picks or salary, on RBs. On the week of the draft, the Bills should be set at the position, and there's no need to double-up on highly drafted running backs when more valuable positions can be addressed.

So, now that we've all (hopefully) erased all RBs from our sights on Day 1 and 2, what should Buffalo do to help Josh Allen (which I still believe to be their biggest need)? As I mentioned before, several offensive line prospects could be in play at 27 or 59, but the best thing Brandon Beane can do is draft a receiver, specifically a wide receiver, to help this offense. While tight ends can normally be grouped into the general "receiver" discussions, rookie TEs usually take longer to develop and wouldn't see as much playing time behind Dawson Knox as a rookie WR would.

I think Gabriel Davis gets too much hate, but that doesn't mean the team can't upgrade their WR2, especially an offense that utilizes the position as much as Buffalo does. Drafting a shifty slot receiver, the next Cole Beasley if you will, could be the missing piece to fully unlock MVP Josh Allen. An elite weapon out of the slot would reduce Davis to a WR3 role, where I think he's more appropriately suited. If either Zay Flowers, Jordan Addison, or (somehow) Jaxon Smith-Njigba were to be available when Buffalo was on the clock, their pick should absolutely be one of these guys. Other players to target on Day 2 include Josh Downs, Tyler Scott, Marvin Mims, or Nathaniel 'Tank' Dell.

Some of you may be asking, "I thought Khalil Shakir was going to be our slot WR?", and as much as I love Shakir, the answer is "no". The same way many fans placed too high of expectations on Gabriel Davis to emerge as a WR2 or WR1B last season, I fear fans are doing the same with Shakir this offseason. You cannot rely solely on a fifth round pick who has 10 career catches to be your answer in the slot. Do I think Shakir can eventually develop into this role – sure! He's only going into his second season, had the talent to be a late Day 2 pick, and can learn from arguably the best route-runner in the NFL in Stefon Diggs. However, he needs to prove that he can hold his own in that role before Buffalo puts all their eggs in his basket.

As we get closer and closer to the draft, it looks more and more likely that Robinson will be gone well before Buffalo is on the clock. And even though Alabama RB Jahmyr Gibbs may be lurking in the shadows during pick 27, I do expect that Brandon Beane will head in a different direction on Thursday night.

Running backs aren't valuable, none deserve to be 1st round picks, and the Buffalo Bills should not spend a Day 1 or Day 2 pick on a RB – instead looking at OL and WR in the first 3 rounds.
Editor's babble: Many thanks to Colin Richey for his contributions to our blog. You can also find Colin on Twitter @whatthef00tball.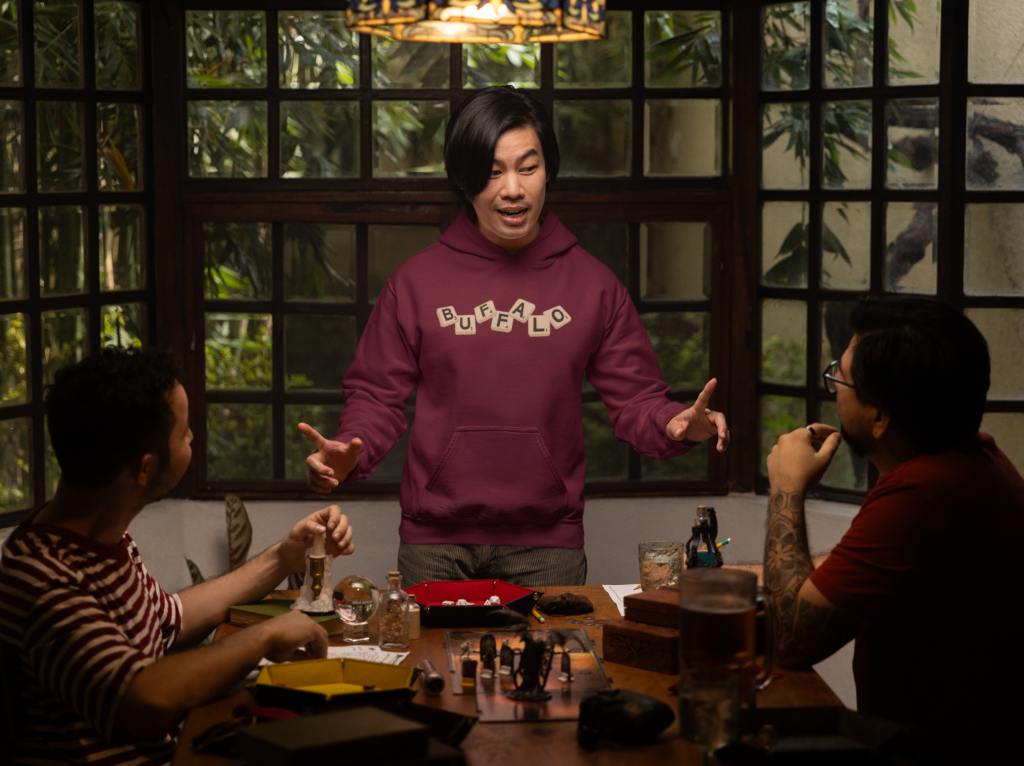 BuffaloFAMbase.com is sponsored by 26 Shirts
Every Monday, we launch a new two-week campaign of a limited edition t-shirt design. Every shirt purchase results in a donation to a local family in need. After the campaign ends, the shirt is retired. A new design is released, and a new family benefits from your fandom!