Let's get into it.
Your object in the first 3 rounds is to grab a minimum of two hogmollies and optionally, a playmaker. A hogmolly on the offensive line should protect Josh on the Spencer Brown side of the line and open up the run game –which also benefits Josh Allen by making Dorsey's playbook less predictable. A hogmolly on the defensive line occupies blockers, which directly benefits a relatively-new MLB. The column showing the number of 2022 Visits by the Bills certainly reflects that, and the history of McDermott, Beane, Gaine, and others in the front office has emphasized early hogmollies, even back to their time in Carolina.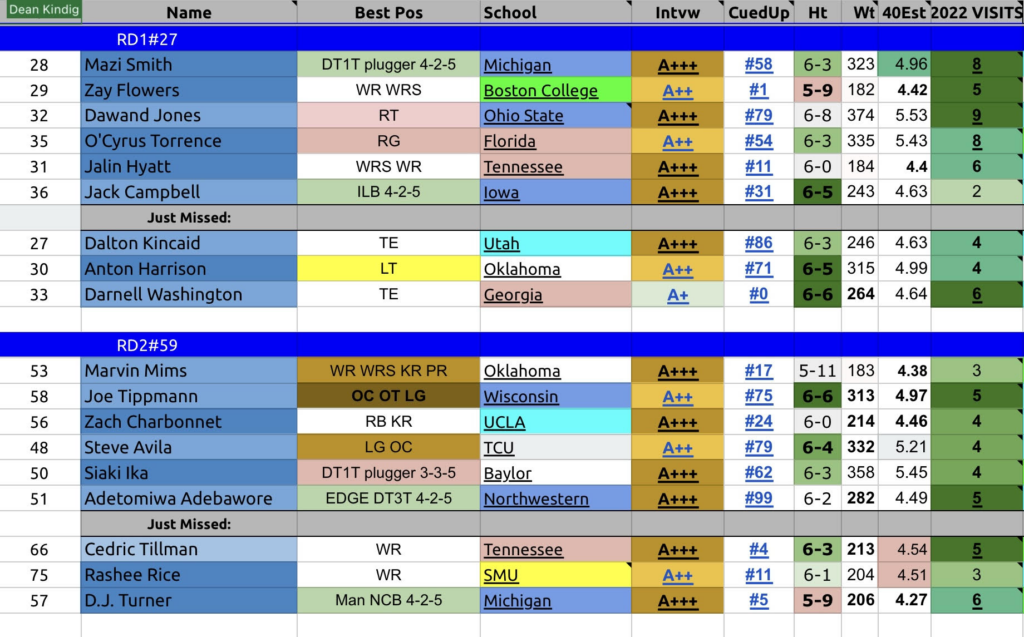 The first 3 rounds are for 2 hogmollies (either line) and a playmaker, so I won't be mad if Beane selects Zay Flowers-Joe Tippman-Jaquelin Roy, or Dawand Jones-Steve Avila-Luke Schoonmaker, or O'Cyrus Torrence-Siaki Ika-Tyjae Spears.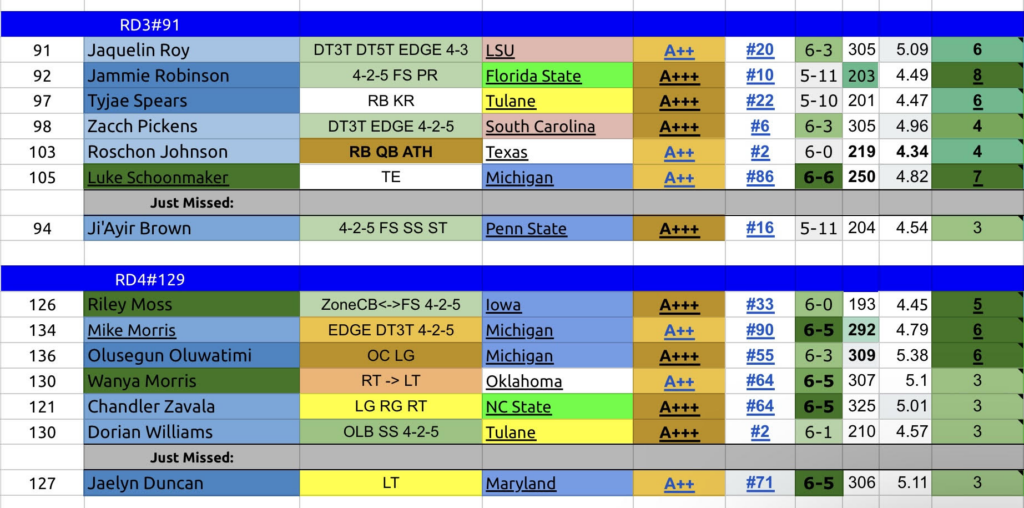 If you decided on 2 playmakers in the first 3 rounds because, say, Bijan Robinson fell in your lap (or Jack Campbell – Drew Sanders at #59), Beane has left you an "out" in RD4. Four outs, in fact. Mike Morris and Olusegun Oluwatimi are the Wolverines most scouted, with Wanya Morris, Jaelyn Duncan, and Chandler Zavala not far behind as far as Bills' attention went. See? You can still get your required number of hogmollies by RD4#129.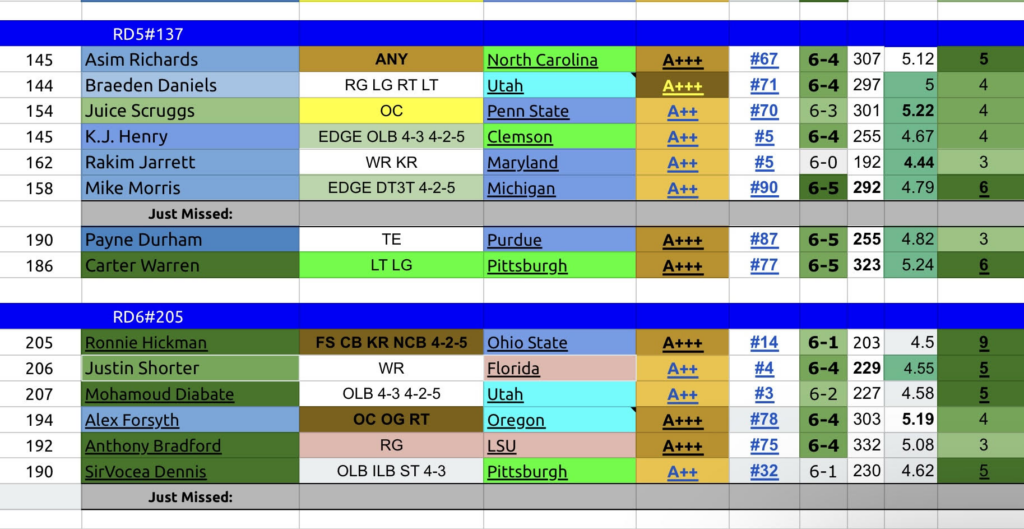 Finally, you clean up here by drafting BPA. Mike Morris could fall (that's why he's listed twice), and there are plenty of OL options in RD5-6, including some private visits (Asim Richards, Braeden Daniels, and Alex Forsyth are this year's Bates impersonators). I like Ronnie Hickman a lot, and Ohio State games were attended frequently by the Bills, not only for their OTs, WRs, and IOL, but for Hickman's versatility.
We won't have to wait long to find out how many from my Pick-6 make it, but I trust Brandon Beane. It was obvious to me that he prepared for this draft like never before. Go Bills!
Editor's babble: Dean Kindig is an NFL Draft savant. I'm going to have this post open during the draft! We are so grateful for Dean's tireless work and incredible contributions to our blog. You can also find Dean on Twitter @TCBILLS_Astro.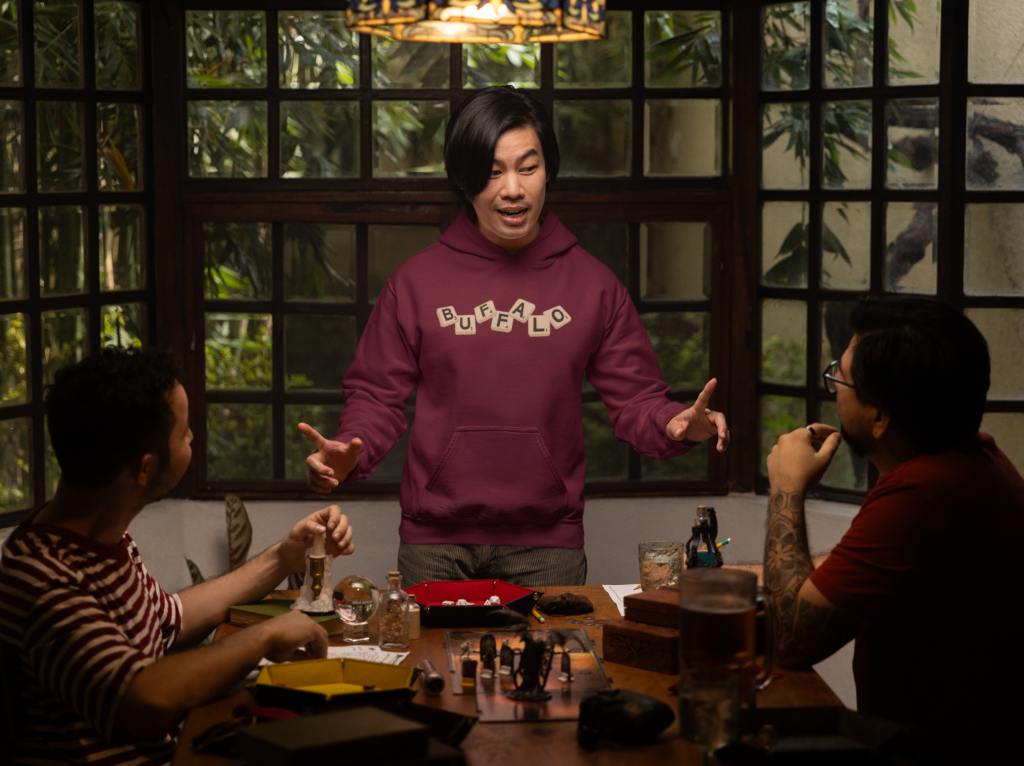 BuffaloFAMbase.com is sponsored by 26 Shirts
Every Monday, we launch a new two-week campaign of a limited edition t-shirt design. Every shirt purchase results in a donation to a local family in need. After the campaign ends, the shirt is retired. A new design is released, and a new family benefits from your fandom!