To say a lot is riding on the 2023 NFL Draft for the Bills is like saying you trust the person packing your parachute. It HAS to work. The sudden acquisition of Aaron Rodgers by the Jets for a ton of draft picks just intensifies pressure to get it right.
While lots of the NFL Mock Drafts have the Bills tapping the offense with pick #27 in the first round, I'm not sure about that. Look no further than the KC Chiefs, who won their second Super Bowl with QB Patrick Mahomes by leaning heavily on revamping the D in the 2022 Draft. The Chiefs had an incredible draft, improving their pass rush and defensive secondary immediately, and their running game as well, with rookies. One advantage KC had over the Bills, is the gutsy trade of WR Tyreek Hill for the Dolphins for extra draft capital. The Chiefs had TWO first round picks and 12 overall. The Bills have only 6 total selections coming.
I was among those thinking moving on from Hill was a mistake, and no doubt Mahomes felt the same way. But because Mahomes is so good, and their draft was so good, the move paid off even though Mahomes was no longer on his rookie deal.
There's the problem if you look back at recent history.
Once quarterbacks get past the rookie deal, it becomes increasingly more difficult to win a Super Bowl. Tom Brady is the obvious exception. He was a 6th round draft pick, so it took awhile before he began piling up contract extensions. But Brady also wanted to win, and restructured several of his deals to accommodate talent around him. Was part of that because he had a wife making more money than he did? Perhaps.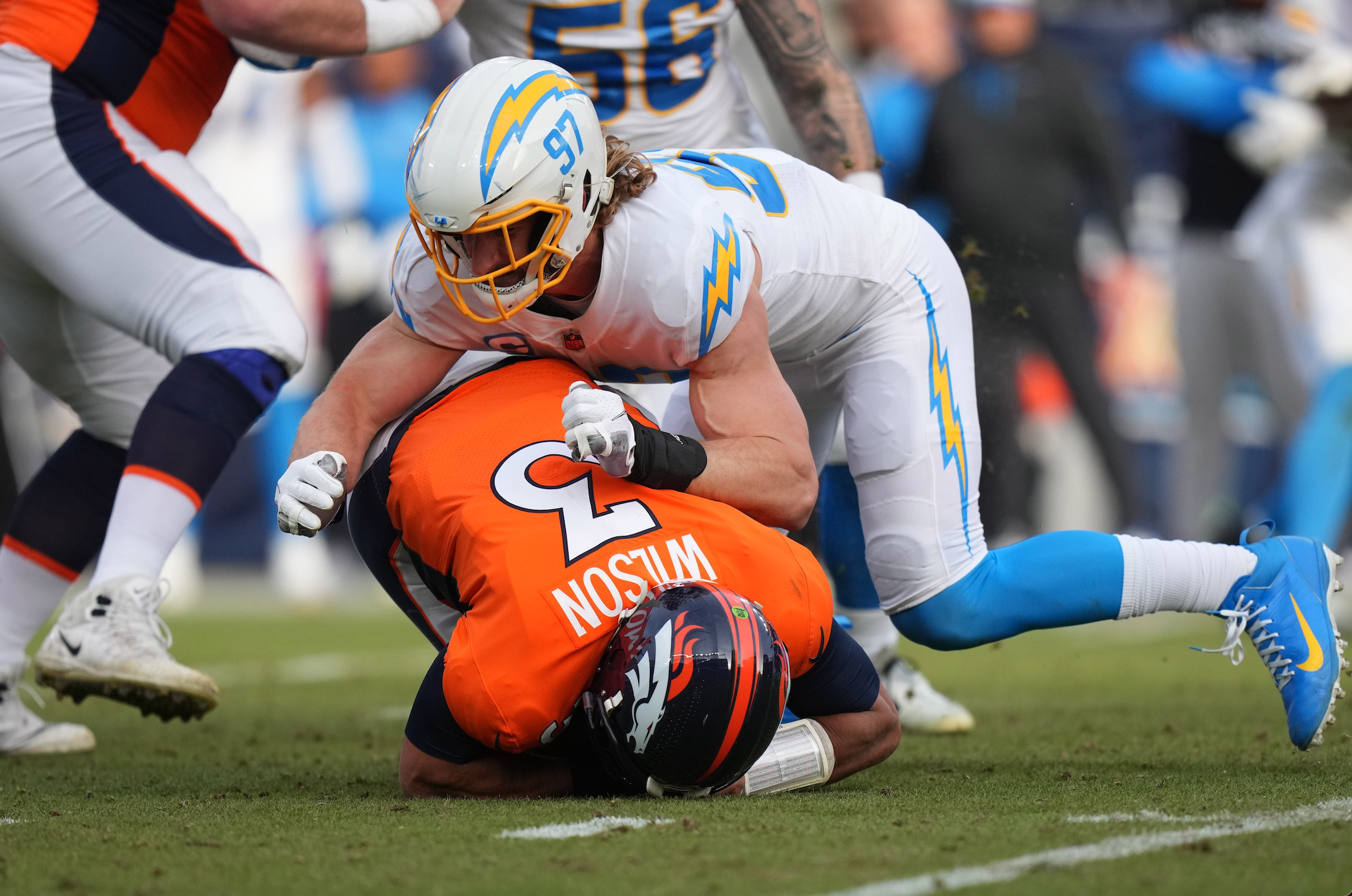 Russell Wilson won a Super Bowl in his second season at Seattle and isn't even there now. Ben Roethlisberger won a Super Bowl for the Steelers his second season, but just one after that. Eli Manning grabbed the ring in his fourth season, still on his rookie deal with the NY Giants, but won just one more after making the big bucks.
Aaron Rodgers and Brett Favre were great franchise QBs who made fortunes, yet won just one Super Bowl apiece. Dan Marino, like Jim Kelly, never won a Super Bowl yet both are in the Pro Football Hall of Fame. Jared Goff reached a SB his third season with the Rams, but eventually was traded to the Lions for Matt Stafford, who instantly won a Lombardi Trophy. One other example is Cam Newton, who reached the SB his fifth season after signing a new deal, but his performance declined after that.
Now it really gets interesting with Jalen Hurts deal in Philly that drops Mahomes to the sixth highest QB deal and the Bills Josh Allen to seventh. Joe Burrow is gonna get paid by the Bengals, and Justin Herbert by the Chargers, and who knows what Ravens QB Lamar Jackson will command when that's over no matter where he lands? Now that it the Jets are landing Aaron Rodgers, don't automatically assume this alters the Bills draft plans.
It won't.
Looking at the Bills, the :13 meltdown in KC two years ago hurts more each passing day, because Allen was still on his rookie deal, and the Bills would have been favored at home against the Bengals and in the Super Bowl against the Rams had they won that game as they should have. Not a guarantee by any means, but you have to like those odds compared to right now.
Yeh, it still hurts. Crap.
At this moment, there is no debate. Mahomes is the best QB in the NFL, even though Allen has beaten him twice officially and 3 times – except for :13. Mahomes won on his rookie deal with Tyreek Hill, and won without Hill after signing his 10-year $450M deal in 2020, which is similar to Allen's number right now. You have to go by the numbers, and Mahomes has already won TWO Super Bowls and reached another one. Love Allen and his chances, but facts is facts.
Is Mahomes gonna want more? Of course he will, even though he has been willing to move $ around a bit to relieve some salary cap pain. Allen has also shown the willingness to do that, but right now Mahomes is already underpaid.
Circling back to the draft, especially with HC Sean McDermott sticking his neck out to take control of the defense, I'm dead certain he'll want – and GM Brandon Beane will grant – a player or two who can rush the quarterback. With Rodgers moving into the AFC East, even more so. Yes, a WR will be in the equation, but McDermott is totally focused on the D line. The uncertainty about when Von Miller can go full speed, and with the underachieving AJ Epenesa and Boogie Basham, this has to be front and center on his mind.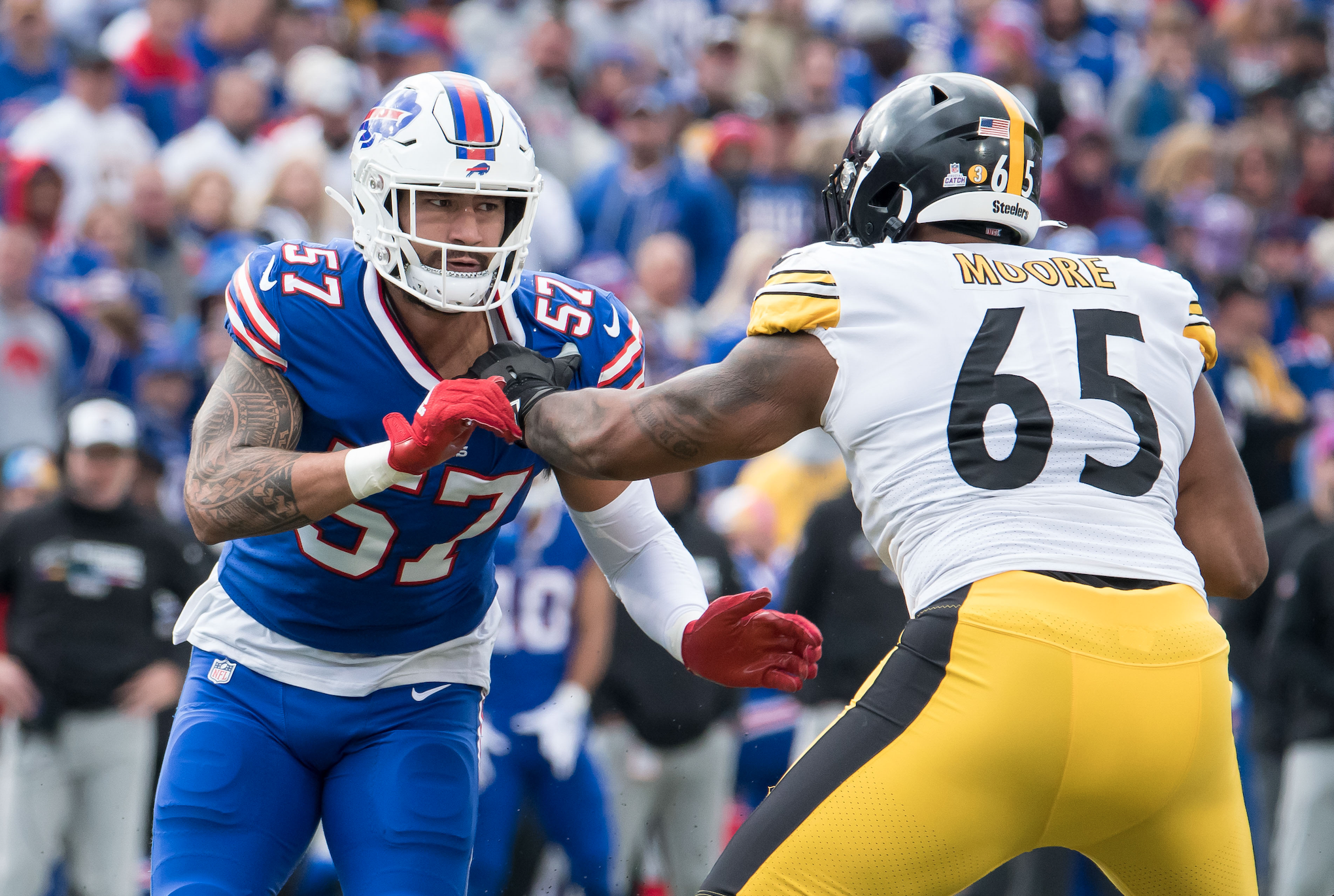 Which once again brings us back to this year's draft. McDermott has always been reluctant to play rookies, and has a short leash. Interesting, because people say Andy Reid was more willing to trust rookies in KC as they develop. That's not totally true. Last season some of his rookies struggled early, and went through growing pains.
The last thing I'm trying to do here is be a Debby Downer, like a surprising number of Bills fans seem to be despite a 13-3 season and playoff win in an unusually turbulent year. And, in all honesty, the flat performance to end the season against the Bengals is still baffling.
The 2023 Bills are, in my opinion, going to be as good or better than most people think. They won't be the pre season Super Bowl favorites as they were a year ago, but that's not a terrible thing. They're a tight bunch, and don't believe for a second Stefon Diggs isn't fully all in. He is. IF – and I'm not expecting it – the Bills somehow can add DeAndre Hopkins – so much the better.
I'd be stunned if the Bills try to move up in this draft for ANY reason, because they need players on rookie contracts to play a role in 2023. If Josh Allen stays upright, and he's a pretty tough dude – this Bills team, despite a brutal schedule and improved division – is gonna be good. REAAAL good.
Quick thanks to West Herr Automotive Group!
Editor's babble: We are very grateful for Ed Kilgore's contributions to our blog. You can also find Ed on Twitter @Kilgore2Ed and be sure to check out the Ed Kilgore Show… a podcast you can find wherever you get your podcasts.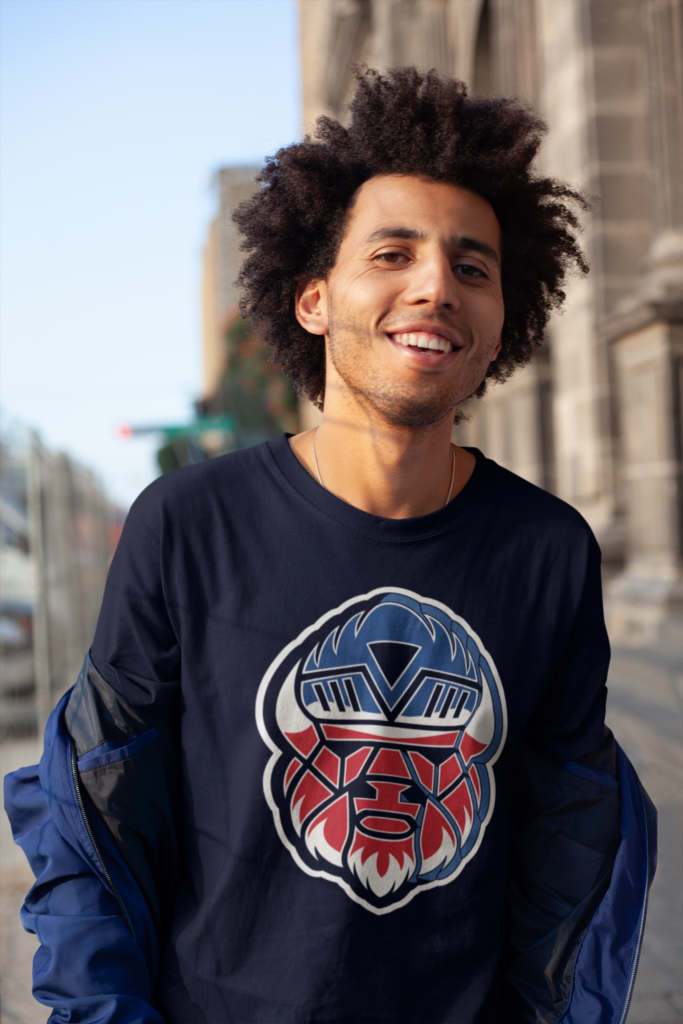 BuffaloFAMbase.com is sponsored by 26 Shirts
Every Monday, we launch a new two-week campaign of a limited edition t-shirt design. Every shirt purchase results in a donation to a local family in need. After the campaign ends, the shirt is retired. A new design is released, and a new family benefits from your fandom!