Sean McDermott commented several times over the years he does not necessarily want only "choir boys" on the Buffalo Bills roster. He usually follows up that comment by quickly adding the "player must also be the right fit for the team as well".
Right fit?
When pressed further, McDermott operationally defined "right fit" as being "in the player's DNA".
DNA?
What in the mitochondria is he talking about?
As we meander closer to the NFL Draft, it behooves 'draftniks' to consider trying to hone in on how McDermott defines the "right DNA". It appears he values certain traits other teams may not consider as crucial for building a championship caliber NFL football team. This means Buffalo's draft board likely shapes up to vary more from draft boards constructed by other teams.
Creating a team that is more than the sum of its parts isn't as easy as one may think. Not only do you have to consider the individual's personality traits, you also have to consider how each player's personality will affect team chemistry. It's crucial to the the right mix. Further, each position group should contain players with the right mix of personality traits.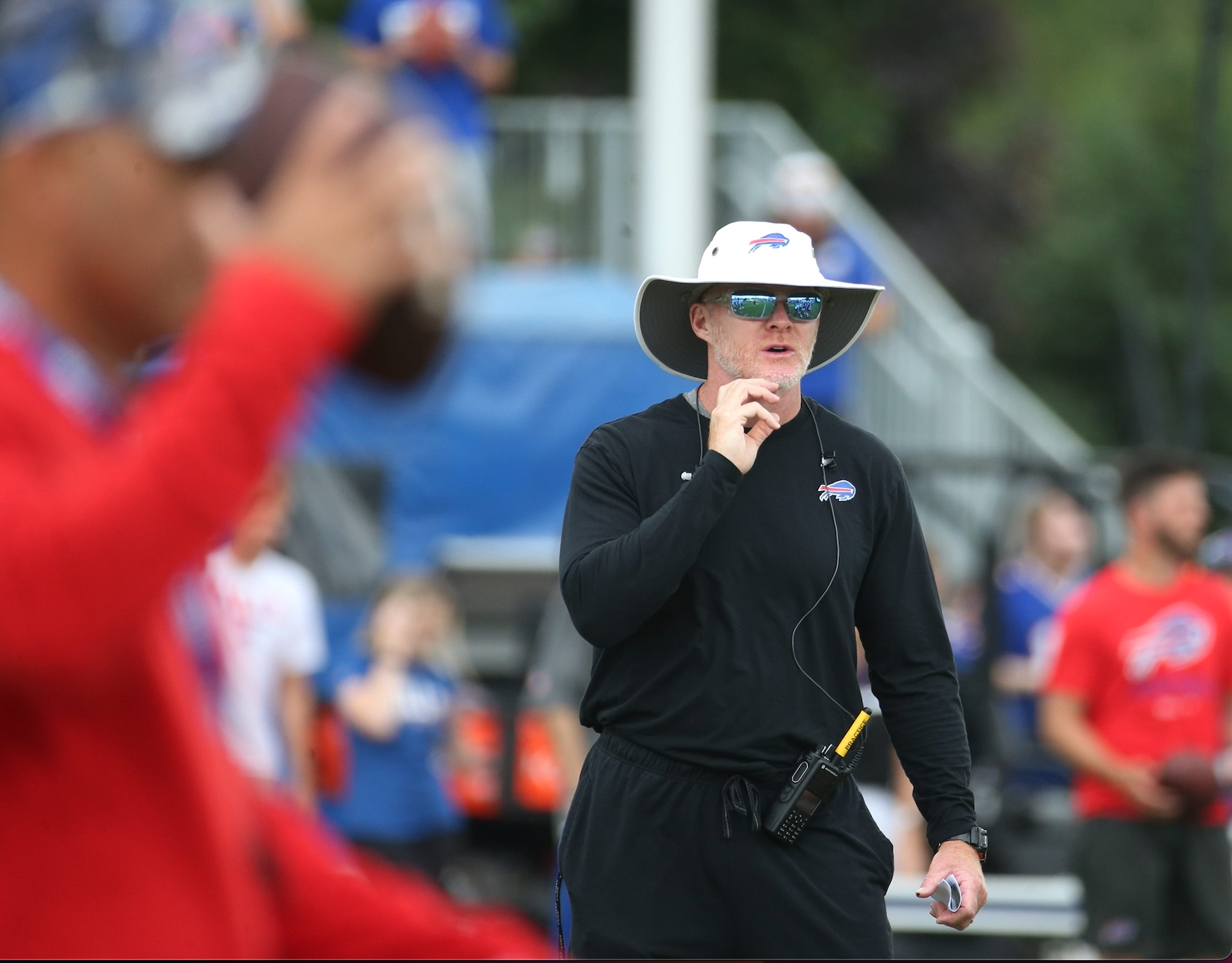 McDermott has a history of obsessing over every detail regarding team building activities… including the placement of players in the locker room. For example, he stopped arranging players by position group in the locker room and may instead put a veteran player next to a rookie. Or if he's trying to draw out an introverted player, he might place them next to a more extroverted player. One thing you can count on is McDermott will analyze personality traits like a professional psychologist.
There's good news and bad news about using this approach.
The good news is the result of McDermott's 'process' has been producing playoff contending teams on a regular basis in Buffalo (minus the year the team had to eat over $50M of dead cap space on Marcell Dareus' contract alone).
The bad news is this is all done by how McDermott perceives the player or situation. There's no blood test for "the right DNA". Here's an excerpt of comments made by Sean McDermott from a ProFootball Talk article in 2019:
"I think it's obvious that we've been trying to build our offense," Bills coach Sean McDermott told Jay Skurski of the Buffalo News. "Look, we have good pieces in our locker room. Let's not forget that. That's A. B is, how can we improve our football team by going out there and trying to add guys with our DNA – in this case veteran players that have experience? We're going to add them to what we already have and continue to try and put a team together for this season."

Sean McDermott on adding new players to the offense.
If McDermott is right and building championship team chemistry involves prioritizing the right mix of personalities, then identifying these specific traits might prove useful in evaluating players who will fit the scheme and be a positive influence in the locker room. This isn't as easy as it may seem to some. If the team is not psychologically functional as a group, even if it may be in its own unique way functional, winning a championship becomes a much more daunting task.
As we wind down to the 2023 NFL Draft, I will take a look at some specific traits it appears McDermott values based upon players they have selected in the past. From the outside looking in, Beane and McDermott appear to have identified traits similar traits they covet. These are qualities they will look for as they evaluate a player's personality.
For example, the first trait I'll look at in this context is loyalty.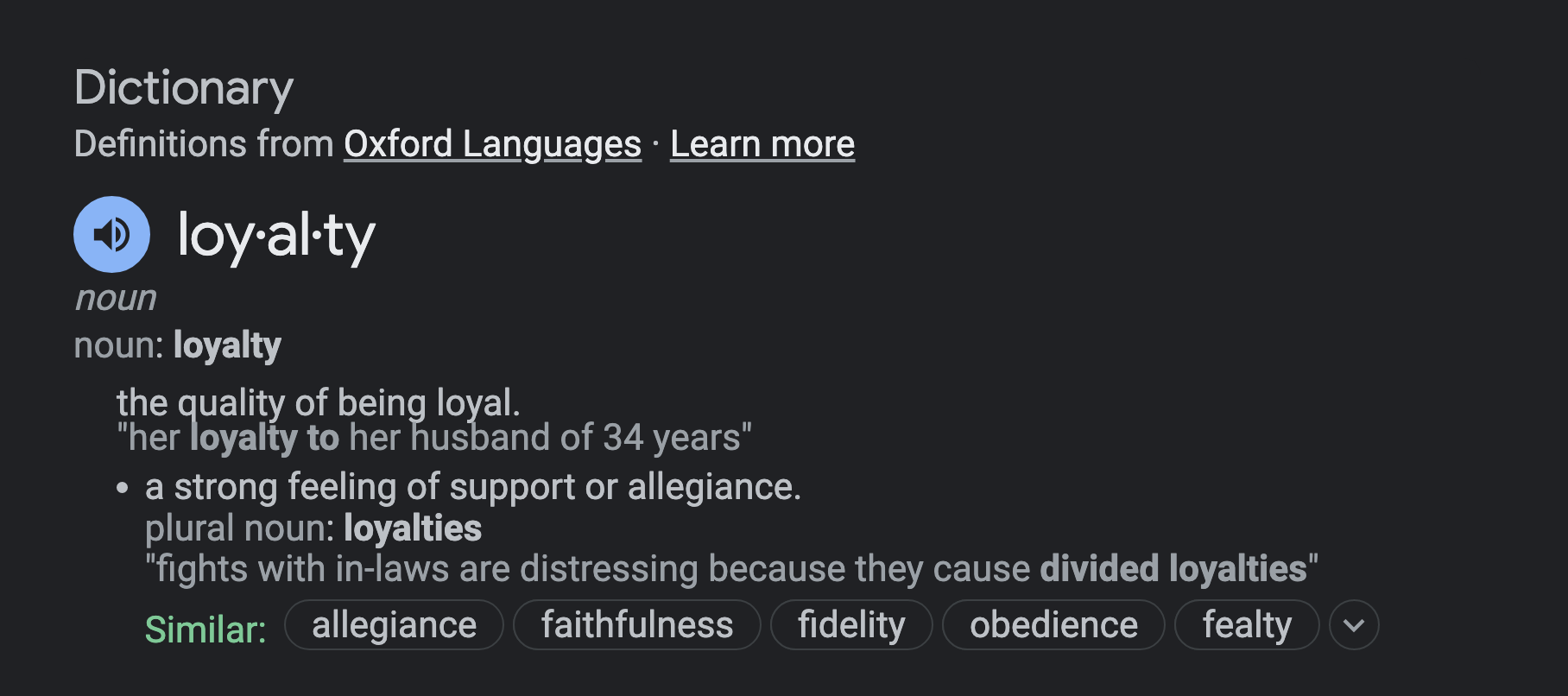 From google.com.
Support or allegiance. Hmmm.
We often tend to believe a specific trait is either good or bad, but in reality even a simple term like loyalty is complicated. Loyalty might be considered a good thing as it relates to team building concepts, but what happens in a situation when a player refuses to disclose an injury? Does his teammate who knows about it alert the coach and medical staff? Snitching for the team's sake and player's own good presents an ethical dilemma regarding divided loyalties.
How players handle divided loyalties can reveal how they value relationships. This can provide helpful insight for McDermott in the evaluation process.
This is just one example of a specific trait and how it can affect team chemistry. As layered as all of this seems, for a professional behaviorist it literally only takes a few minutes to get a 'feel' for how an individual might affect group dynamics.
I could not agree more with McDermott's psychologically based approach in constructing an NFL Championship roster. As we move closer to the draft, I'll discuss more personality traits I think McBeane covet.
Editor's babble: You didn't think the NFL Draft would come and go without my adding some blabber along the way, did you? If you can stand it, you can also find me on Twitter @RobynMundyWYO.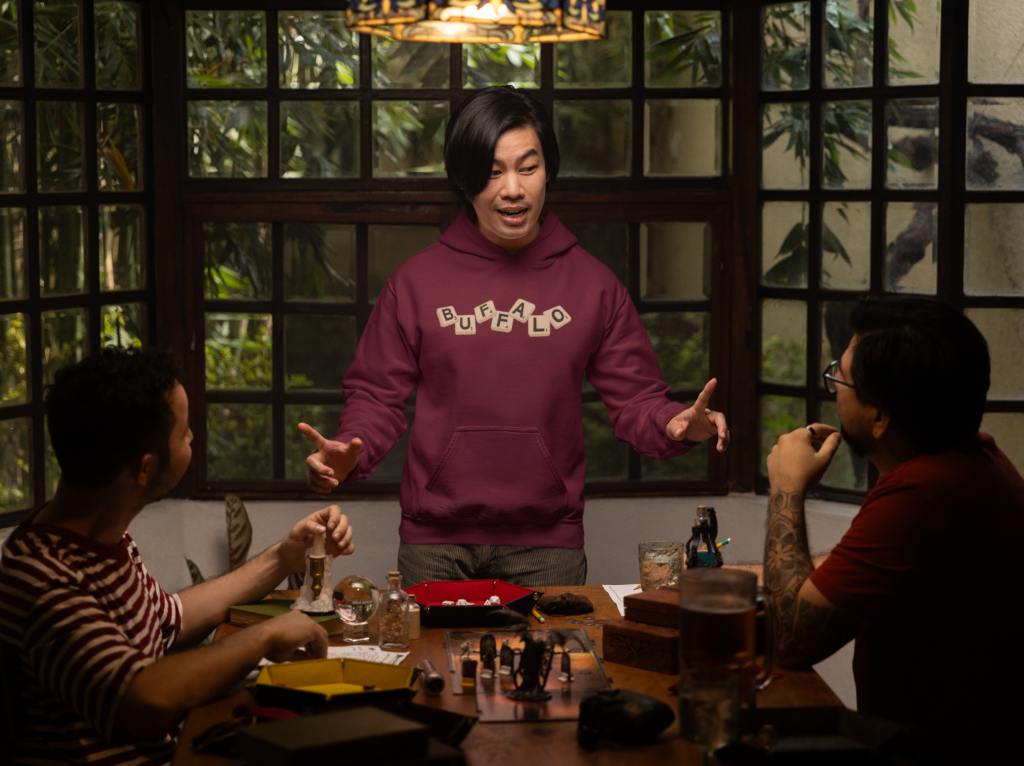 BuffaloFAMbase.com is sponsored by 26 Shirts
Every Monday, we launch a new two-week campaign of a limited edition t-shirt design. Every shirt purchase results in a donation to a local family in need. After the campaign ends, the shirt is retired. A new design is released, and a new family benefits from your fandom!