Although the Bills have many concerns heading into the NFL Draft in Kansas City later this April, there's little doubt in my mind HC Sean McDermott, now doubling as DC, may actually be losing sleep over one of them.
It's the defensive line. The Bills D-line MUST be better in 2023 in terms of pressuring the QB, with the Jets possibly adding an upgrade at the position (still skeptical on Rodgers but we'll see), and possibly the Patriots as well. Already some NFL insiders are saying Bill Belichick is quietly asking around if anybody might be willing to make a trade for his starter Mac Jones. With Lamar Jackson still in play, it wouldn't be shocking.
With Tua Tagovailoa expected to return with a clean bill of health, the Dolphins have the speed to be prolific. When Tyreek Hill and Jaylen Waddle fly around, it's scary. The big IF is the feeling many of us have that Tagoviloa is one medium hit away from being out of the game for good. Fair or not, that's the perception. Still, the lefty has proven that the Dolphins are a definite AFC East and even Super Bowl contender when he's in there.
Being able to pressure these QB's, not to mention Patrick Mahomes and Joe Burrow on the menu, is of upmost importance.
One man the Bills are counting on, and the man I think is heading for a breakout season, is defensive end Greg Rousseau. Rousseau turns 22 this week (Wednesday, April 5) and is gearing up for his third pro season, and thankfully for the Bills he's still under his rookie four-year, $11.37M deal.
Rousseau is a physical freak in many ways at a shade under 6-7 and 266 pounds. A guy this big, and he's run consistent 4.67 40's, which is one of the reasons he was a wide receiver in HS in Hialeah, Florida. Not only that, he has 11 inch hands and an 83 inch wingspan.
Rousseau had only one full season at the U, as he played only two games his freshman year due to an ankle injury. He didn't even start as a sophomore, but came on like a crazy man and finished with 15 1/2 sacks, was the ACC Defensive Player of the Year and a Second Team All American. Had he not skipped his 2020 season to opt out for the Covid19 outbreak, he would have been a certain top 10 pick.
Interestingly, and it tells you a lot about Rousseau, he opted out to help his mom, a nurse who was working 12-hour shifts in South Florida while his dad was a mechanic.
And if you're wondering if a south Florida guy can adapt to Buffalo winters, relax. His family, including two brothers, lived in Buffalo in the mid to late 90's.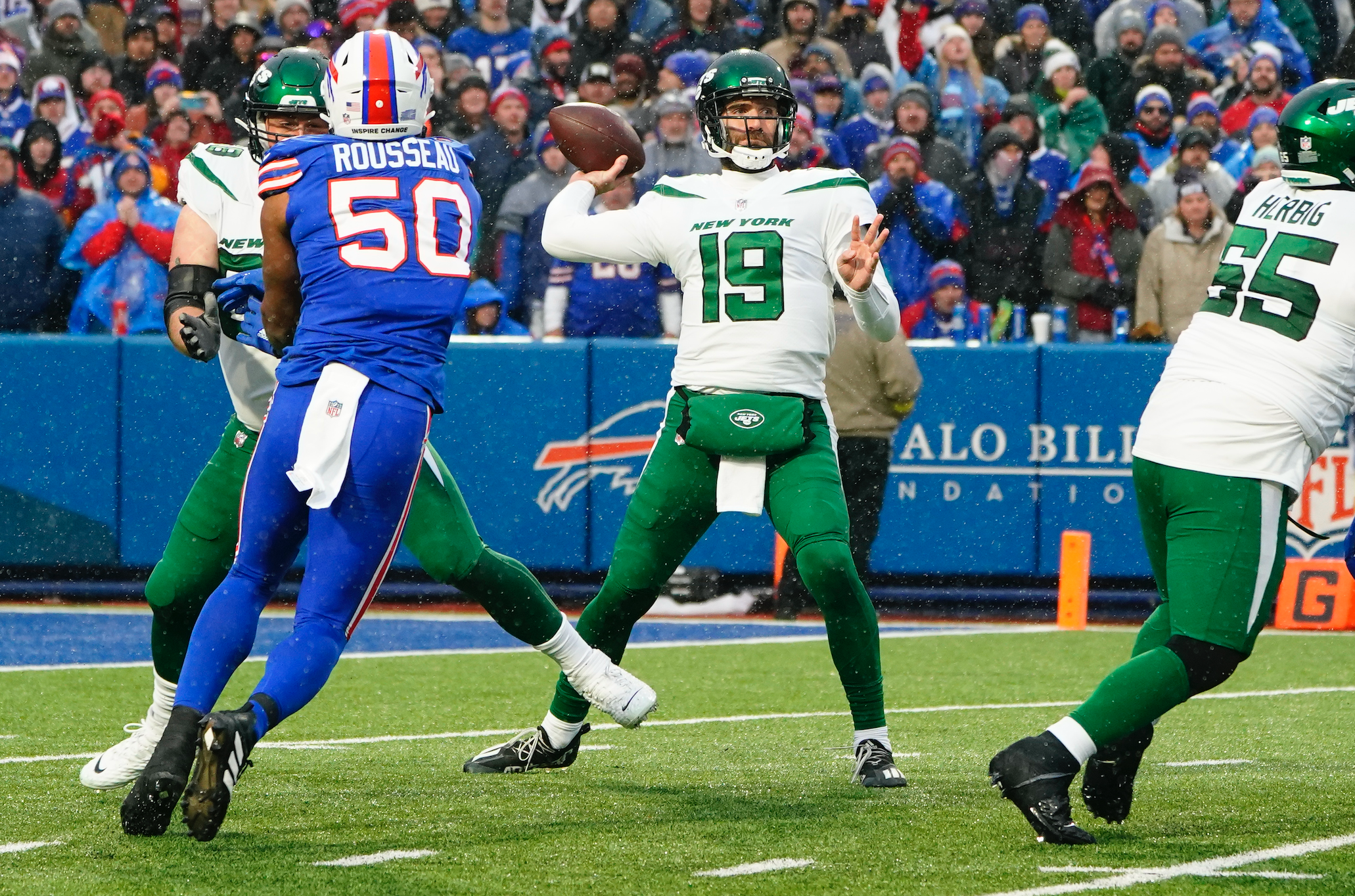 While the stats for Rousseau aren't eye catching, they don't tell the full story at all. Four sacks as a rookie, then eight sacks in 13 games a year ago, and a remarkable interception of a Mahomes pass in an early season win at KC to help the Bills hand the SB Champs their only Arrowhead loss of the season.
If you watch the Bills on tape, you'll see #50 around the QB a LOT. He relies mostly on bull rushes, but working with veteran Von Miller, he says, has given him more to work on this offseason. Speaking of Miller, everybody hopes he's back from season ending ACL surgery last Thanksgiving, but it's not assumed he'll even be ready at the start of the season.
No doubt about it, Rousseau was affected by Miller's absence, and he and the rest of the D-line dropped off as well. That's worrisome.
That's why I wouldn't be a bit surprised to see the Bills grab another edge rusher somewhere in the first 3 rounds of the draft. No, they haven't gotten the results they'd hoped for from AJ Epenesa (second round, 2020 Iowa) and Boogie Basham (second round, 2021 Wake Forest) just yet, but it's way too early to label them busts. Epenesa had 6 1/2 sacks and a couple forced fumbles last season, and both are still on rookie contracts.
Yes, the Bills would like to upgrade their O-line, and find a speedy wide receiver to push Gabe Davis for the #2 spot, and maybe another TE etc., but my gut says they're most concerned about getting better production from the D-line.
Pressuring the QB – even the good ones – makes up for a LOT of other things.
Don't kill the messenger if the draft another edge rusher or DT in KC.
Editor's babble: I would be thrilled if BPA in the first round for the Bills was an EDGE rusher. But DT Mazi Smith might be a better selection if he's available IMO. We are so grateful for Ed Kilgore's contributions to our blog. You can also find Ed on Twitter @Kilgore2Ed.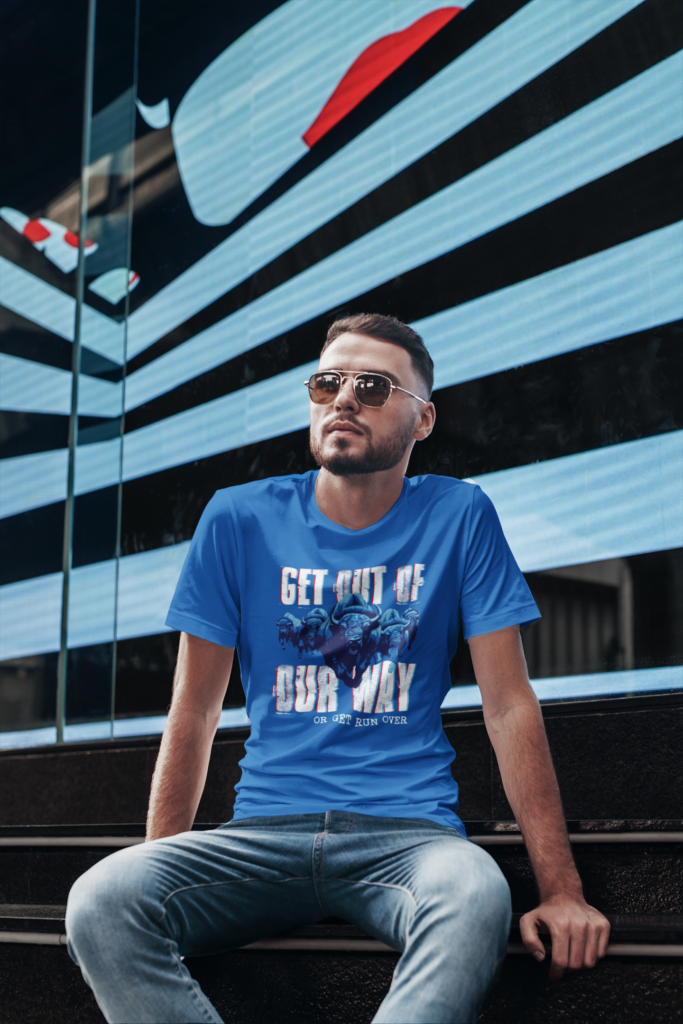 BuffaloFAMbase.com is sponsored by 26 Shirts
Every Monday, we launch a new two-week campaign of a limited edition t-shirt design. Every shirt purchase results in a donation to a local family in need. After the campaign ends, the shirt is retired. A new design is released, and a new family benefits from your fandom!