It's time for my final "Pick 6", where I pick my six best guesses for Beane's choice in each round –not my favorite players necessarily, although I shoehorned a few in.
ROUND 1: Take a Hogmolly (or Trade Down).

Beane will be ready if there's a run on a particular position.
We'd like there to be a run on EDGE. Three EDGEs taken in the first 10 picks is my guess; it's a team's preference between Myles Murphy vs Will McDonald that could mean five EDGEs before the Bills pick.
The same thing could happen at Cornerback. I expect five CBs taken in the first 25 picks, with Deonte Banks and Cam Smith on the bubble.
Five OTs selected before #27 would be a shame, but it would mean a better choice of WRs (recent formal visit and my former #1 Jordan Addison?). I've seen the light; I'm passing on RD1 Smurfs. An OT dropping, like Dawand Jones, Paris Campbell, or even Darnell Wright, would work just fine for the Bills. Likewise, a run on WRs would force a better choice of OTs.
The most interesting run in RD1 may be on interior defensive line. DraftTek Team Analysts from Arizona, Chicago, Detroit, Pittsburgh, Houston, Seattle, Minnesota, Jacksonville, and Dallas all say they may take Defensive Linemen by the end of Day 2. When and if some of these teams go in a different direction, some DL5Ts may fall, and some gap-plugger-type Nose Tackles might fall. Here's a look at six needs for each team.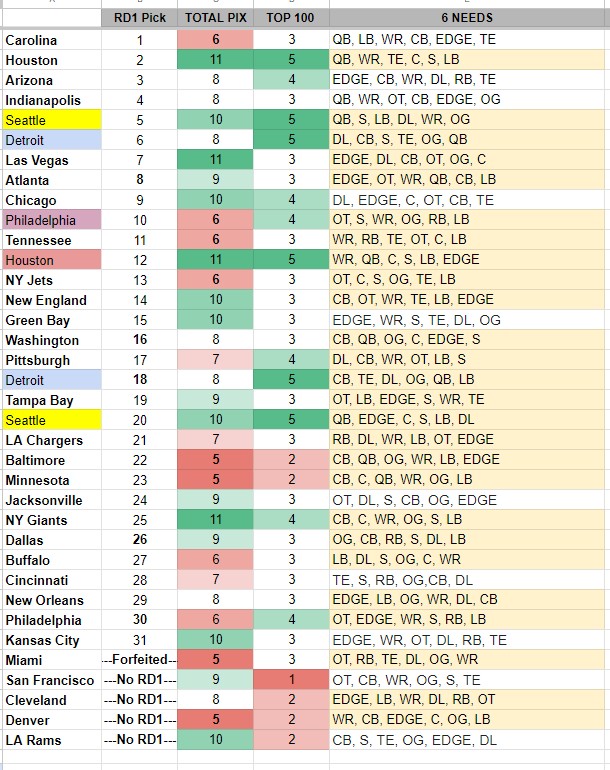 Finally, watch how quickly or slowly the LBs come off the board; that might give you an idea if Jack Campbell will realistically be there by RD2#59. In my opinion, it's too tight to think Campbell drops to the Bills at #59. Consensus, an amalgam of dozens of big boards, has Trenton Simpson, PFF's "Freakiest Athlete and Best Range" but a SS OLB type, going in the #40-47 range, with Campbell being drafted in the #48-55 range. I'm not averse to taking the guy you want at RD1#27, but I'd expect a twist from Big Baller.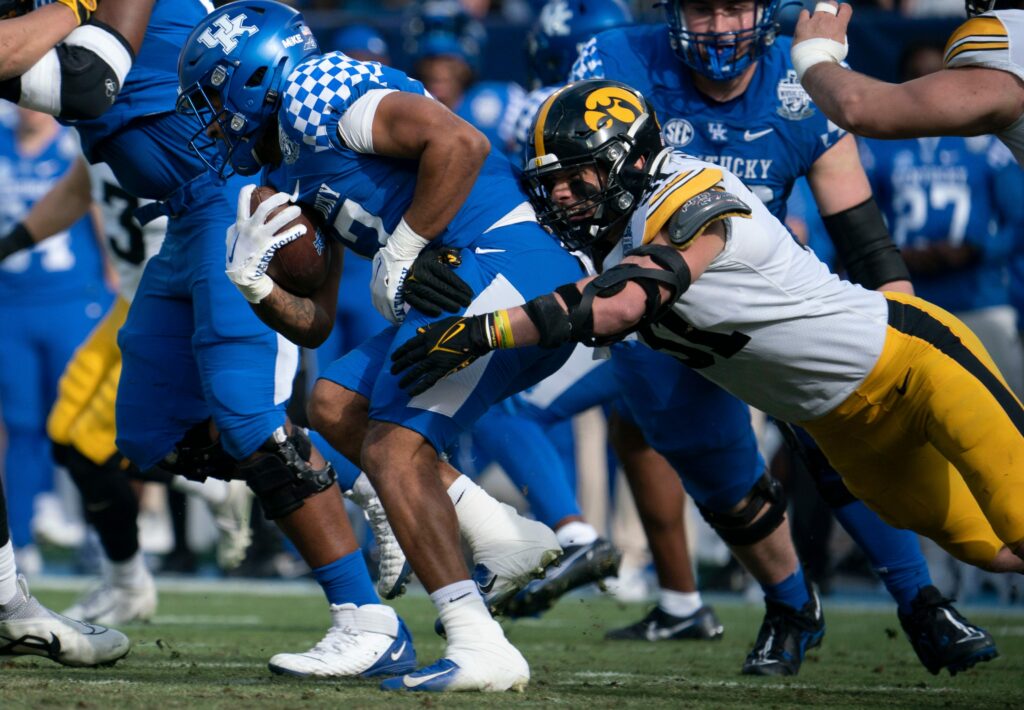 ---
ROUND 2: Take a second Hogmolly. Either side of the ball.

More top-tier interior DL players will be coming off the board in Round 2, and you won't want to miss out on my favorite, Gervon Dexter, or my second choice, Lotu-like behemoth Siaki Ika (although he's that gap-plugging nose tackle I said might fall a bit more). The Bills have stayed away from Wisconsin in recent years, but not this year; they came to see Keeanu Benton.
If you're a gambler and Jack Campbell falls to you for some reason, that's your guy. You can take your Hogmolly, Jaquelin Roy, in RD3. Now, Kromer worked with OT Matthew Bergeron at Syracuse, and Luke Wypler is a top-shelf Center. Wypler is #2 in Run Blocking, and #2 in Pass Blocking per NFLDraftBuzz, and is one of the fastest to the second level (#2 in forty time). His quick hand use will impress Kromer, too. Jordan Battle a pet cat, was an excellent choice before the Bills netted free agency Safety Taylor Rapp.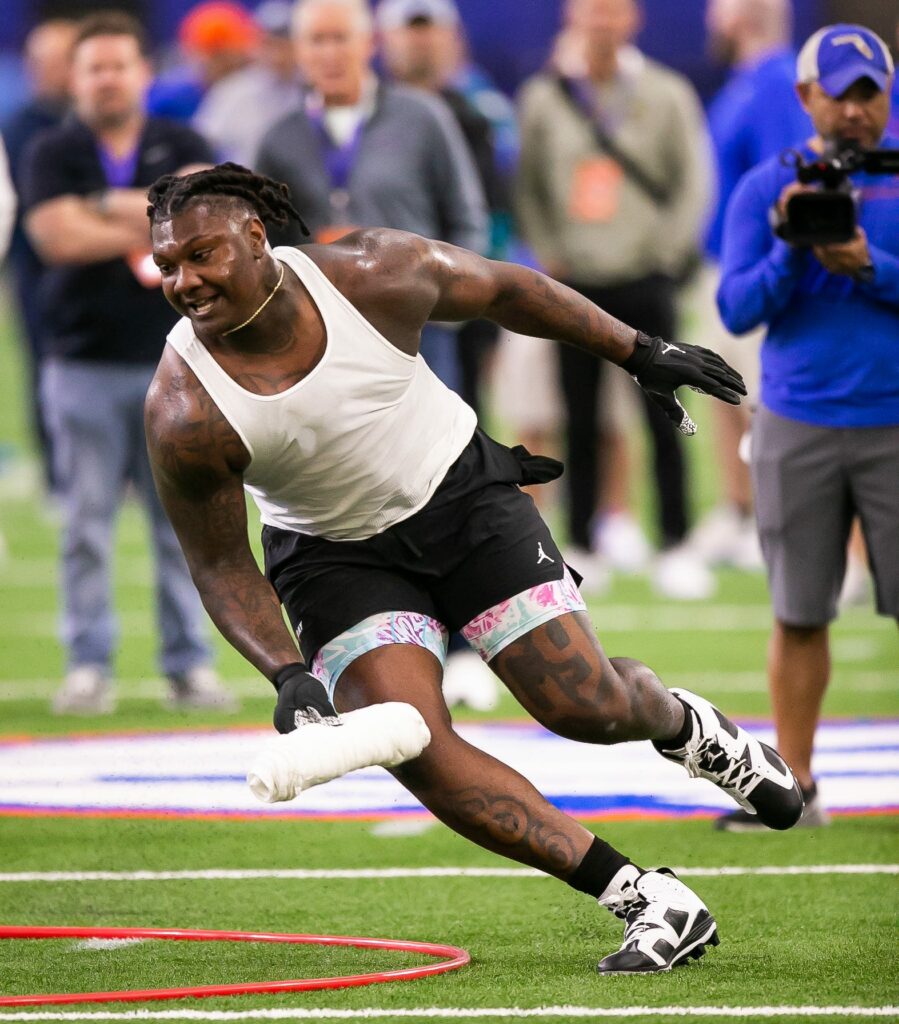 ---
ROUND 3: Get Bigger Up The Gut, or Take a Flier on Wilson.

The Rapp acquisition at Safety doesn't preclude you from snaring a very good Safety here. I love ("JAY-me") Jammie Robinson, the safety that's the best tackler and NFLDraftBuzz's top 5 zone safety. His 23 bench reps was second among all DBs. Beane will like the level of play Jammie experienced in his favorite conference, the ACC. Robinson made 9 tackles and a PBU in a scouted game vs Louisville.
If you don't take Wypler earlier, you get the same level of O-Line communication with "Oh Lou Shah GOON, Oh Lou wuh TIMMY". To get stronger up the gut on defense, seriously consider Byron Young (there's two of them so get the one you want) from 'Bama or Jaquelin Roy (my hearty recommendation if you don't have a IDL yet) . Pro Football Network says: " Roy's size is weaponized by violent, powerful hands that are as adept at shedding blocks as they are shocking offensive linemen on initial contact. " Jaquelin has tremendous upper body strength (30 bench reps at Combine), and he uses it to shed blockers like rag dolls.
Why am I so high on Michael Wilson? Before his injury, Wilson had a YPC against AP-ranked teams of 22.0, on a sub-average Stanford team. His catch rate is top-5 in this class. Wilson also has NFLDraftBuzzz's 4th-best downfield blocking rating among all draftable receivers (Rashee Rice, Cedric Tillman, and Mitchell Tinsley are those above him).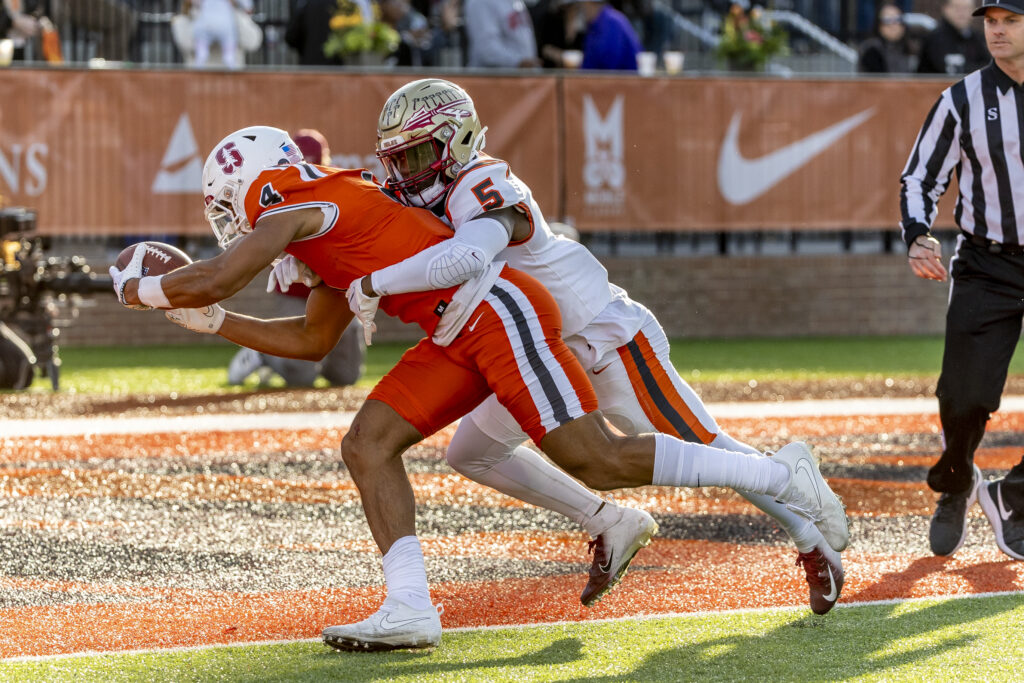 ---
ROUND 4: Grab a Toy For Our Boy.

The Bills scouted Michigan a lot, and there are several Wolverines the Bills could have been seeing at those games. But you don't send Brandon Beane twice, you don't go to their Pro Day, and you don't watch the Maryland, Colorado State, and Ohio State games without noticing TE Luke Schoonmaker. His best game of the three was against Maryland, where he had seven receptions for 72 yards, 1 TD.
CB Riley Moss had five tackles (3 solo) and 2 PBU in a scouted game for Iowa against Northwestern; Moss is an excellent Bills-y corner (10th-most solo tackles in his DB class), but in the scouted game he was overshadowed by our Jack Campbell's nine tackles. Wanya Morris is a swing tackle prospect that can be competition in the short term vs Spencer Brown, and has the upside to move to LT when Dion hangs up his cleats.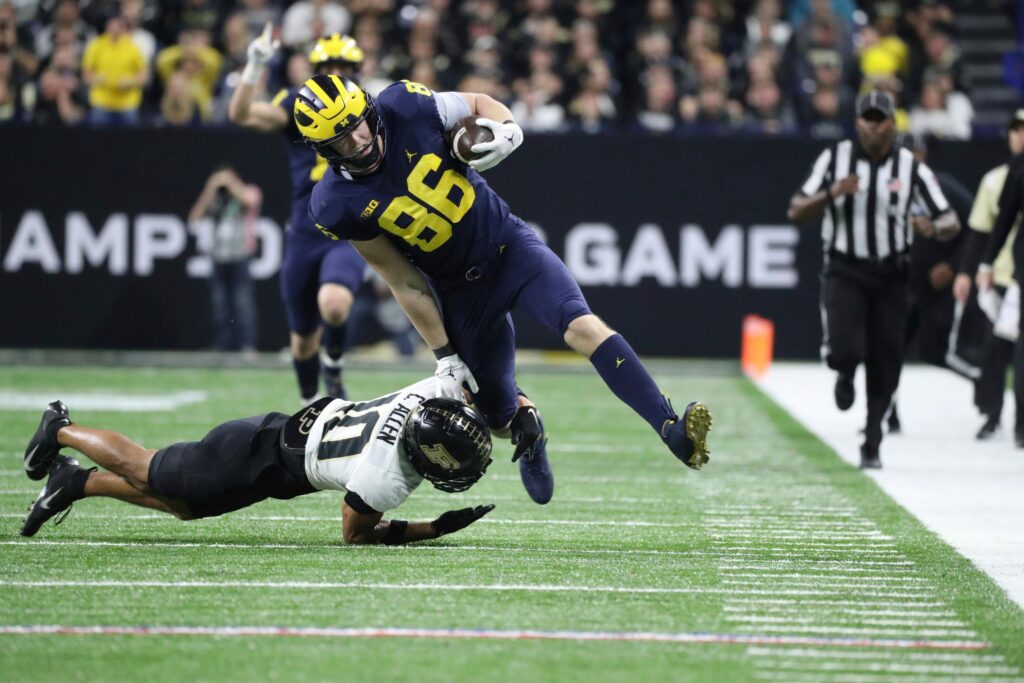 ---
ROUND 5: Do Some Cleanup.

Taking another WR in Ronnie Bell is one option; he's your WR WRS KR PR Swiss Army knife. Braeden Daniels had the best interview of all O-Line draftables, and I listened to 200+ of the hogmollies. "Habba" Baldonado, from Rome, Italy, has tools: strong, active hands, deep power to get to the QB, plays all-out on every down. His team has led the FBS for 2 years in sacks. Last season, Baldonado had 42 tackles, 11.5 tackles for loss and nine sacks (that ranked No. 3 in the ACC). Now consider that Baldonado had only played one year of high school football in the United States.
Your other EDGE choice is Habba or D.J. Johnson of Oregon, the Bills' very first scouting destination this year. D.J. just made his mark with 28 Bench Press reps, and when you add strong to smooth, you have my cup of coffee. D.J. started out on defense as a IDL, then switched to TE for the 2020 season, where he caught 10 passes for 121 yards and scored three touchdowns. Now he's an EDGE, averaging .98 pressures a game in his career, and 14.5 pressures in 11 games this year. His personality is a conundrum. He sounds like he'd fit the Bills, talking about working on one thing each day, etc. but..er….punched an Oregon State fan from behind. He just might be passionate, and he certainly is a force.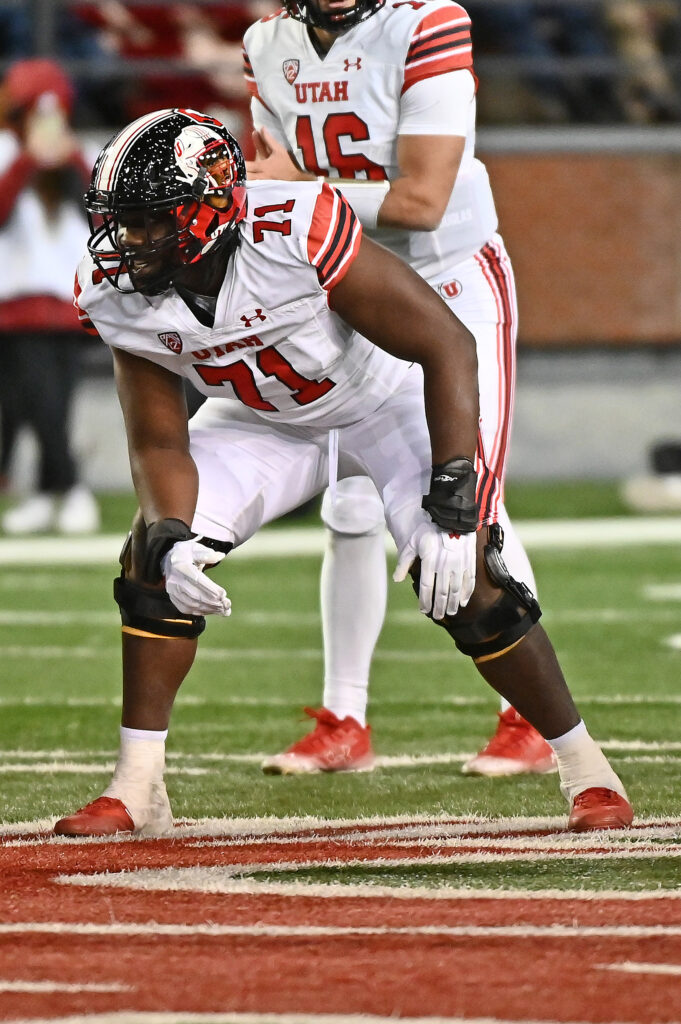 ---
ROUND 6: HOGMOLLIES CHECK (You absolutely need 3 minimum OL + IDL)

I routinely badger fans on Twitter for DTWANT3H — Drafting With Simulators and Not Taking 3 Hogmollies. This is a good time to count how many you'd have, and draft accordingly with your final pick. My favorite two late-round Hogmollies are on the board — Alex Forsyth, the Ducks' Center, and Asim Richards, the OT at North Carolina. Richards got worked out by the Bills Ass't OL Coach at his Pro Day, and was even worked out at Center. Asim did not seem out of place on the National line at LT, and followed it up with a Pro's Pro Day, 5.12 to 5.18 seconds in the forty, then later an admirable 7.77-second three-cone and 4.81-second short shuttle at the end of the workout. Teams like his versatility to line up in ALL FIVE positions. Asim is awesome. The ACC Hogmollies (Richards and Chandler Zavala) always garner extra attention. The Bills also met with Juice Scruggs, and saw five of Warren McClendon's games. I'd put McClendon at RT or RG to start, with some LT upside.
If you have sufficient Hogmollies, Demarcco Hellams and Ronnie Hickman are worth considering for the long term. They're both excellent wrap-up safeties. I like Hickman's FS CB KR NCB 4-2-5 versatility and his tackling chops. The FS Hellams played in a 3-4, was the top tackler in the SEC that's in the draft.
I'm sure you have a LB by now, right??? Mohamoud Diabate is your last chance, but he's not going to do better than the LBs already on the Bills' roster. The Florida transfer did well in the scouted games; just sayin'. But you're not drafting a ILB here. Diabate is more of a OLB who's conversant in the Bills' 4-2-5 style, and he showed his explosion in front of the Bills at his Pro Day: a 11 foot broad jump and 34 inch vert.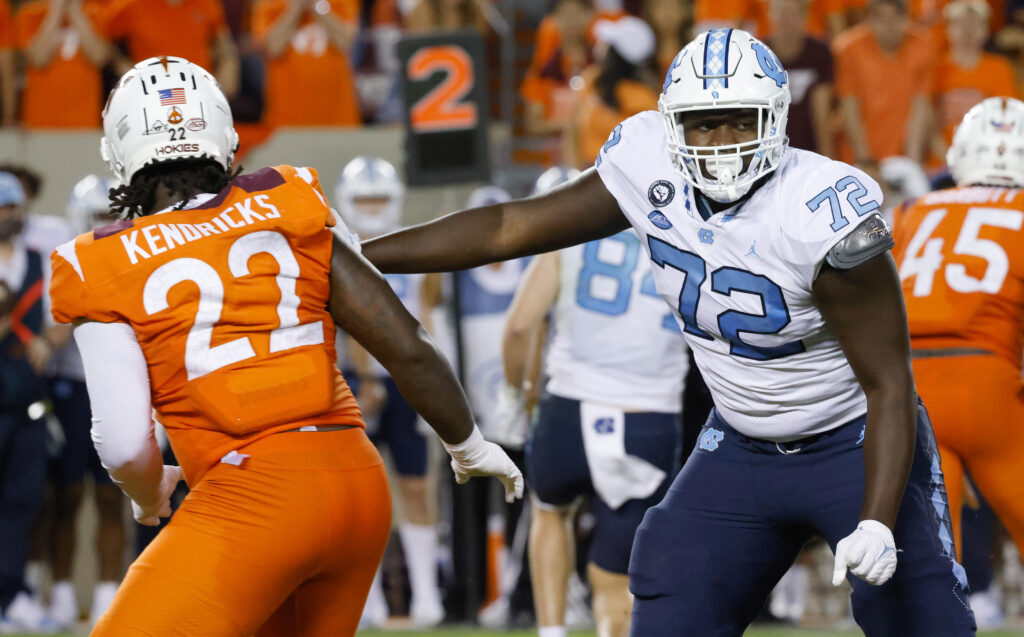 ---
Editor's babble: These "Pick-Six" posts are must-read material before any NFL Draft. We are so grateful for all of Dean's wisdom shared through his many contributions to our blog. You can also find Dean on Twitter @TCBILLS_Astro.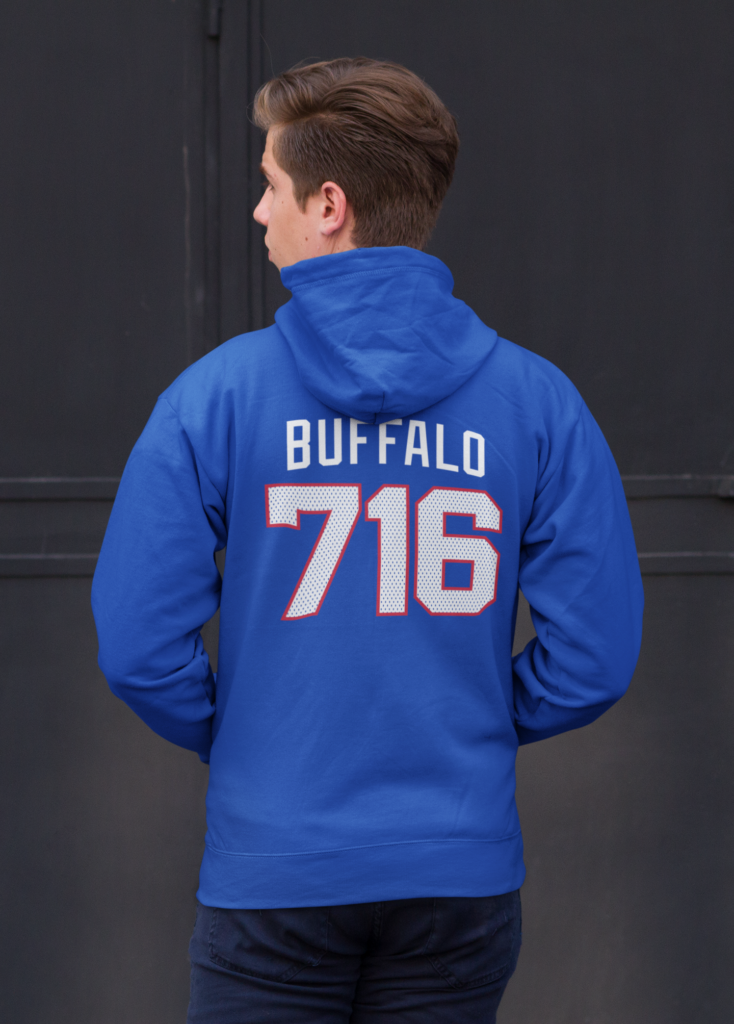 BuffaloFAMbase.com is sponsored by 26 Shirts
Every Monday, we launch a new two-week campaign of a limited edition t-shirt design. Every shirt purchase results in a donation to a local family in need. After the campaign ends, the shirt is retired. A new design is released, and a new family benefits from your fandom!