It's only been a few months ago I made the decision to dive back into the sports/news media arena, by writing some blogs about a variety of experiences at Ch2 after 40 years as WGRZ-TV's Sports Director. Why not throw in some personal experiences as well? Podcasts weren't even part of that thinking, even though my wife Debbie and daughter Shannon kept urging me to pull myself away from Netflix and Amazon Prime – and Facebook – to have a go at that as well.
WECK radio (BIGWECK) owner Buddy Shula gave me the opportunity, which I had turned down a year or so earlier, to blog about the Bills with pregame and postgame commentaries, and they would be accompanied by a recorded 3-4 minute podcast that would air in their AM programming. West Herr Automotive Group sponsored the deal, which ended after the Bills unsettling stinker against the Bengals.
That made me realize I'd missed sharing views with Buffalo sports fans, and led to my reappearance so to speak. Remember, I left Ch2 in 2013.
First off, I realized that meant a return to Twitter, which I abandoned "forever" several years ago when an Ed Kilgore imposter, who was very good at the game, continued debating me openly that HE was the real Ed, and I was the imposter. You'd be surprised how easy it is to keep up that ruse if you make it seem just plausible enough to create doubt. It's not always easy to fool people, but it's not that hard either! He won (or was it SHE?). Rather than continue the fight I just deleted my account, and once the game was over, the imposter melted away and I didn't give a you-know-what.
Much to my surprise and joy, I experimented with a couple blogs on my Facebook page, and they were well received, which led to Robyn Mundy – one of the original BillsMafia founding sponsors and Editor-in-Chief of the blog – inviting me to join BuffaloFambase.com for weekly blogs – and soon after that another key original organizer of BillsMafia, Del Reid, owner of 26shirts.com apparel, brought me into the fold for some podcasts. They hooked me up with an ambitious young media savvy producer, Justus Radford (also a BuffaloFamBase podcaster Justus-4-All), and off we go! All of them are enthusiastic, energetic and positive: MY kind a people!
So among many requests I'm now getting for old stories, there's one that I was avoiding. But people just won't let it go.
Ok, here is the Ron Pitts story.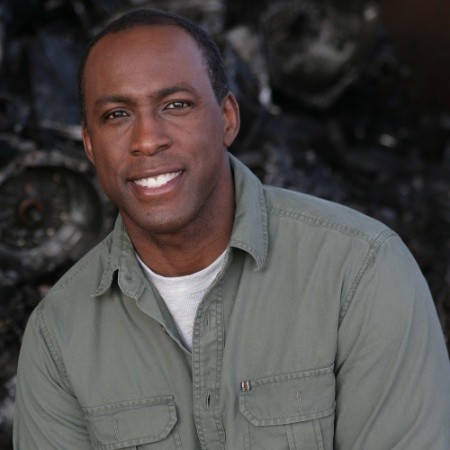 First off, Ron is the son of former Packers running back Elijah Pitts (scored the first Super Bowl TD), who later became a Bills assistant coach. His son Ron was a terrific athlete, much to the delight of the Orchard Park Quakers, who inherited a star RB/DB. After a great high school career, Pitts went to UCLA and played four years, eventually being drafted by the Bills in the 7th round of the 1985 NFL Draft. He went on to play two years in Buffalo and another three in Green Bay before launching a very successful career as a CBS Sports commentator.
His career almost took a big dive in the WGRZ-TV studios one Sunday night on Ch2's Sports Extra Show, which I hosted.
Wes Goforth, who was our weekend guy then in the early 90's, co-hosted with me and Ron was our LIVE guest. LIVE being the key word.
We hadn't done very much "live" interviewing on Ch2, but after a great one with the legendary Don King, we tried again. King, talking about a Canadian boxer: "he's white, but he can fight. He's got the complexion for the protection". He was awesome!
Before you ask, YES, we did have someone screening our calls, and that was an important job because there was no delay in TV back then like there is on radio.
So we're sitting at the desk, with Ron giving his expert takes on his career as a player and broadcaster, etc., when out of the blue comes THE CALL.
"Ok, our next caller is Jimmy from West Seneca. Hi Jimmy…what's your question for Ron?"
Jimmy (I made that up but it's close to that) "…hey Ron, loved your career with the Bills and Packers. I have just one question:
HOW BIG IS YOUR ****?
Yes, it actually happened, and no, we didn't make Ron answer the question (c'mon, ya gotta laugh).
I've seen Ron maybe a handful of times over the years, and it's the same thing every time. We see each other, and before a word is spoken, we start laughing.
There were no more live interviews on Sports Extra however.
Editor's babble: LOL! I can't begin to imagine keeping a straight face throughout that discussion. We are so grateful to Ed Kilgore for sharing his experiences with us. You can also find Ed on Twitter @Kilgore2Ed.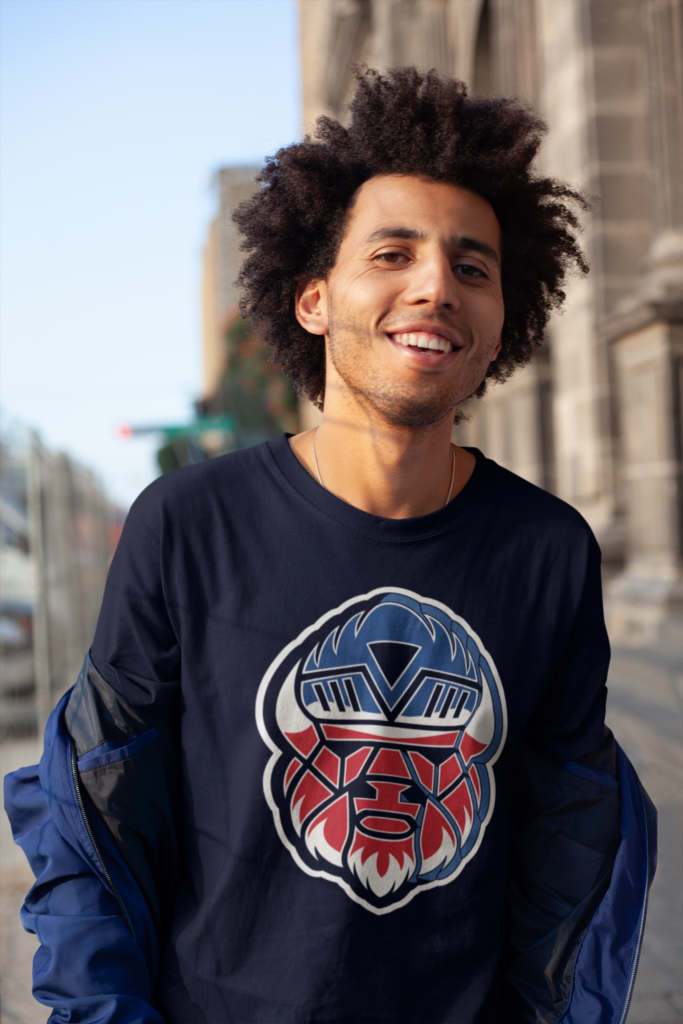 BuffaloFAMbase.com is sponsored by 26 Shirts
Every Monday, we launch a new two-week campaign of a limited edition t-shirt design. Every shirt purchase results in a donation to a local family in need. After the campaign ends, the shirt is retired. A new design is released, and a new family benefits from your fandom!