No doubt the sports media has a tough job in many respects, because they have to keep things interesting even during the off season.
With the NFL Draft coming up April 27-29 in Kansas City – yep, everything is about Kansas City these days – the Bills have the #27 overall pick in the first round, and the speculation about what Bills GM Brandon Beane and Sean McDermott will do is everywhere you look.
As it should be, because it's interesting stuff.  The NFL Draft is BIG business now on Prime Time, with NFL cities now able to bid for the prestige of hosting the event.
What bugs me no end though, is the speculation that is purely click bait reporting with little or no basis in fact.
Specifically I'm referring to the rumors that just won't go away linking Bills receiving star Stefon Diggs to a desire to play with his younger brother Trevon Diggs in Dallas.
You see the Diggs brother reunion memes everywhere.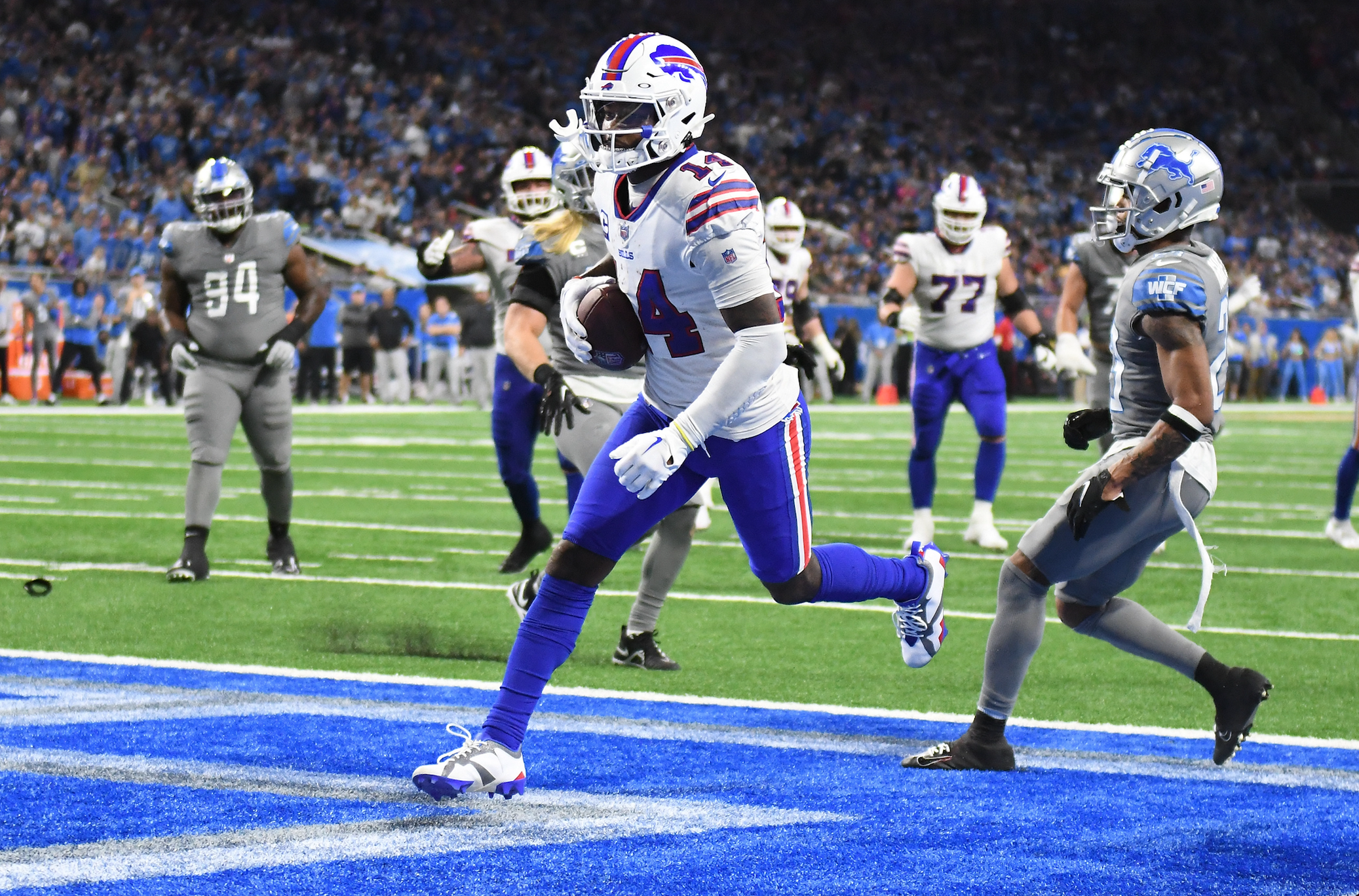 Stefon, make no mistake, is fueling a lot of this, and maybe most of it.  Last I checked, Diggs still has his Bills helmet on as his profile picture on Twitter, but there's little solid information on his feeling about the Bills, the trade rumors, and his nationally televised in your face rant on Josh Allen.  
I love everything about Diggs, and especially the way he plays the game. Although he turns 30 next November, he keeps his body in shape and seldom misses snaps due to injuries (Sammy Watkins anybody?). He's not the least bit afraid of catching the ball over the middle when he knows the big hit is coming, yet he also has the instinctual ability to avoid taking hits full on. Smart.
Diggs, more than any other Bills player, wears his heart on his sleeve. He doesn't try to hide his emotions, whether they're happy or not. While it's good to let people know where you stand, there can be consequences that are unintended.
Diggs and Allen and everybody else was surprised – even shocked – at how the season ended in a flat and ugly 27-10 home playoff loss to the Cincinnati Bengals. Did the emotional roller coaster of Damar Hamlin, the weather, the injuries etc., finally drain the whole team? Are the Bengals THAT much better?
I don't think so. At all.
But here's where Diggs, in my opinion, made matters worse.
The in your face dress down of Allen, which was seen by millions, is one thing. He was understandably upset with the fact the Bills lost and his "favorite" quarterback wasn't getting him the ball enough or in the right spots. He pouted. For his part, Allen didn't even look at him – he was mentally and physically exhausted – and downplayed any references to the incident.
But Diggs, to my knowledge, never did come close to apologizing, saying simply that "everybody knows I hate losing", etc. It was curious to me that Diggs seemed to forget his quarterback's name.
This is nothing that unusual. Back in the 90's Bills Super Bowl days, Jim Kelly and Andre Reed often had disagreements, but they were usually not on the field during a game. They always worked it out, and you can throw Thurman Thomas in there too, and to this day they remain the closest of friends.
When Diggs came to the Bills, he was in a bad place with the Vikings. Was all of it their fault? Mmmmm. Maybe?
But coming to Buffalo? Playing with Josh Allen? Heaven.
Diggs had breakout seasons with the Bills, and earlier this year signed a four year contract extension through the 2026 season worth an estimated $96 million, including a $21.5 million signing bonus and $47 million guaranteed.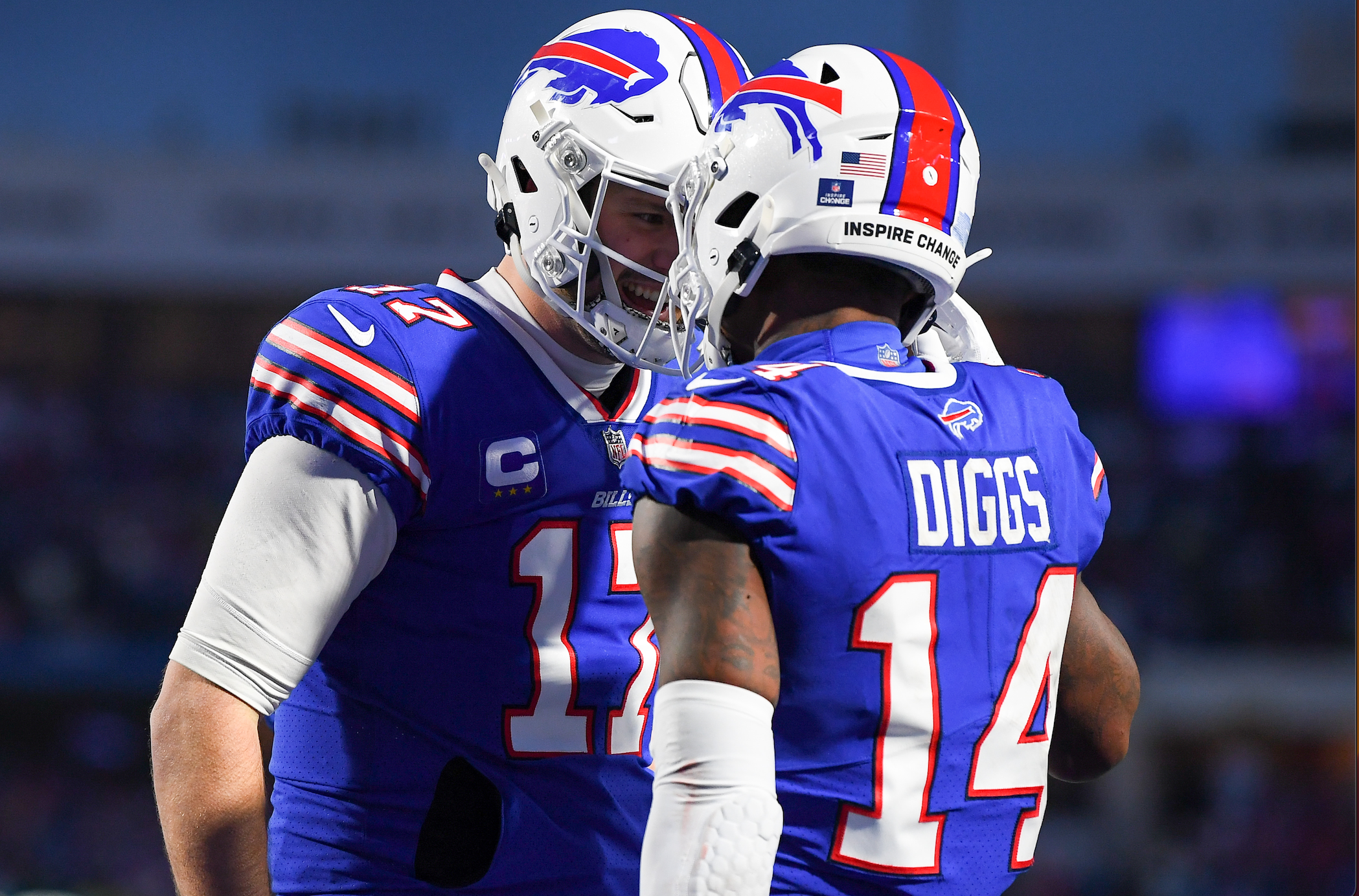 Diggs helped make Josh Allen a great, franchise quarterback, no question.
But it goes both ways. Allen has made Diggs become the super star he thought he was in Minnesota despite being just a fifth round draft pick.
Diggs and Allen were like twins for awhile, and it's now pretty obvious that wasn't going to continue if the Bills didn't get to a Super Bowl sooner than later. Allen has great people instincts, and he went along with the public love fest, but you just knew at some point, when some adversity set in, that marriage would become strained.
It's not strained on Allen's part.  No no.  He wants Diggs back, and he'll continue to make him his #1 target.  Allen's elbow, painful over the entire second half of the season, should be 100% by the time training camp rolls around.
This isn't about Brian Daboll and Ken Dorsey. Even with Allen's injury and a new OC, the Bills 2022 offense under Dorsey was equal to or even better than it was under Daboll.  The Bills had only three games where they didn't score at least 20 points, and they actually went from top four to the #2 offense in the NFL in 2022 in yards and (28.6) points. Dorsey was a rookie, and he's a smart guy who learned a lot.  Allen trusts him.
Whatever happens in the draft won't alter the fact that Allen is here, and just hitting his stride.  He's the guy you can build around, even with more challenging cap restrictions.
There will be no Diggs trade. It's all background noise.
Diggs and Allen will patch this up, if they haven't already. They depend on and respect each other too much for that not to happen.
And, best of all, despite many members of the national media already dismissing the Bills as "missing their window", this 2023 Bills team is going to be hungrier than ever, and wearing a chip on their shoulder the size of a Buffalo snowstorm.
That's big.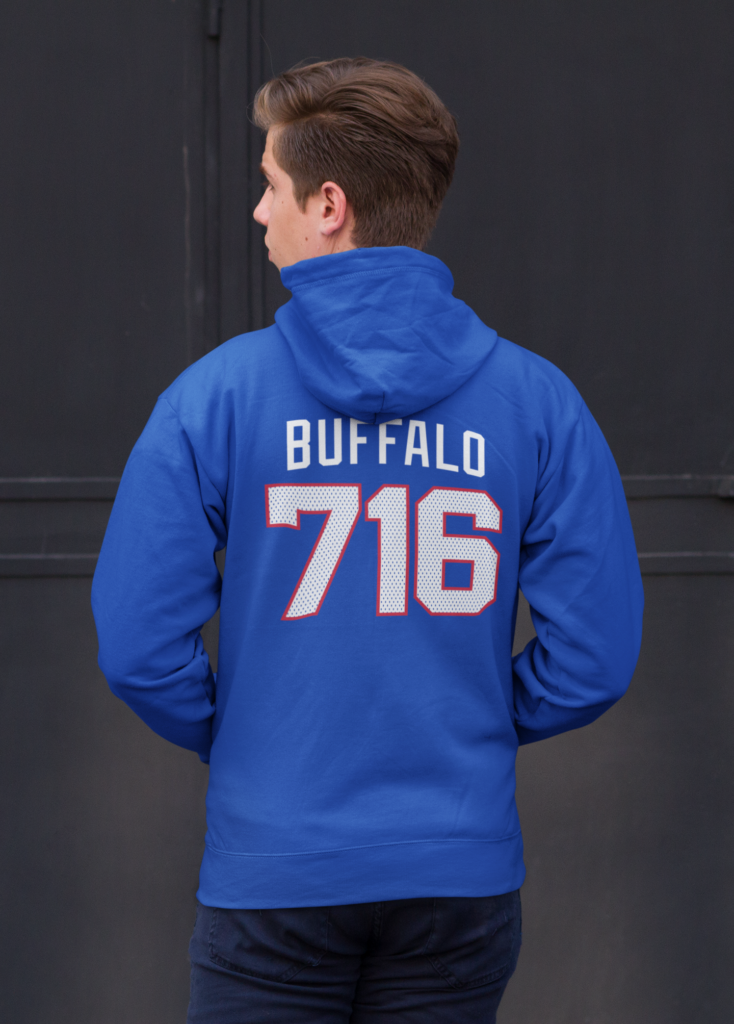 BuffaloFAMbase.com is sponsored by 26 Shirts
Every Monday, we launch a new two-week campaign of a limited edition t-shirt design. Every shirt purchase results in a donation to a local family in need. After the campaign ends, the shirt is retired. A new design is released, and a new family benefits from your fandom!