We are seven weeks from the draft, and this is about as early as I will attempt a mock draft. I got a good look at all four days of the combine, have digested losing Poyer and Edmunds, and have a few hours to kill before a long day of March Madness.
Here goes, with two simple trades:
Bears to #4, Colts to #1, Panthers to #3, Cardinals to #9
Colts: CJ Stroud QB Ohio State— Least risk and as low as the Bears will want to trade down…
Texans: Bryce Young QB Alabama— Yes, two more QBs to the AFC…
Panthers: Anthony Richardson QB Florida— Trade up for the Josh Allen comp…
Bears: Will Anderson LB Alabama— Likely #1 on the Bears Big Board…
Seahawks: Jalen Carter DT Georgia— At the moment, I don't think he falls any farther…
Lions: Joey Porter Jr CB Penn State— My CB#1 and the Lions #1 area of need
Raiders: Will Levis QB Kentucky— That's 3/4 QBs to the AFC…
Falcons: Myles Murphy Edge Clemson— Good value with 4 top 7 QBs…
Cardinals: Tyree Wilson Edge Texas Tech— Murphy and Wilson could go in either order…
Eagles: Peter Skoronski OL Northwestern— Smart investment in infrastructure…
Titans: Quentin Johnson WR TCU— Miss AJ Brown much?….
Texans: Jaxon Smith-Njigba WR Ohio State— This year's Jameson Williams with a head start
Jets: Parris Johnson OT Ohio State— Might be the Packers picking here…
Patriots: Devon Witherspoon CB Illinois— Should start a CB run
Packers: Lukas Van Ness DE Iow—a Gives me Watt Brother vibes…
WFT: Kelee Ringo CB Georgia— 3rd of 5 corners in the 6-20 range…
Steelers: Christian Gonzalez CB Oregon— Tested best at combine…
Lions: Michael Mayer TE Notre Dame— Some like Utah's Dalton Kincaid better…
Bucs: Bijan Robinson RB Texas— Might make TB watchable next season…
Seahawks: Jordan Addison WR USC— A weapon for Geno smith…
Chargers: Broderick Jones OT Georgia— Bolts thrilled to get a Tackle this late…
Ravens: Jalen Hyatt WR Tennessee— Best guess if Lamar is under center…
Vikings: Cam Smith CB South Carolina— Thrilled no CBs 18-22…
Jaguars: Brian Bresee DT Clemson— Don't sleep on the Jaguars defense…
Giants: Zay Flowers WR Boston College— 5th WR off the board…
Cowboys: Dalton Kincaid TE Utah— Jerry wants another weapon..
Bills: O'Cyrus Torrence OG Florida— It looks like the way the board falls…
Bengals: Brian Branch DB Alabama— Safety/Nickel/Outside…
Saints: Nolan Smith Edge Georgia— 4.39 40 time will likely elevate him…
Eagles: Caiijah Kancey DT Pitt— Made himself a lot of money at the combine…
Chiefs: Isaiah Foskey DE Notre Dame— Replacement for cap casualty Frank Clark…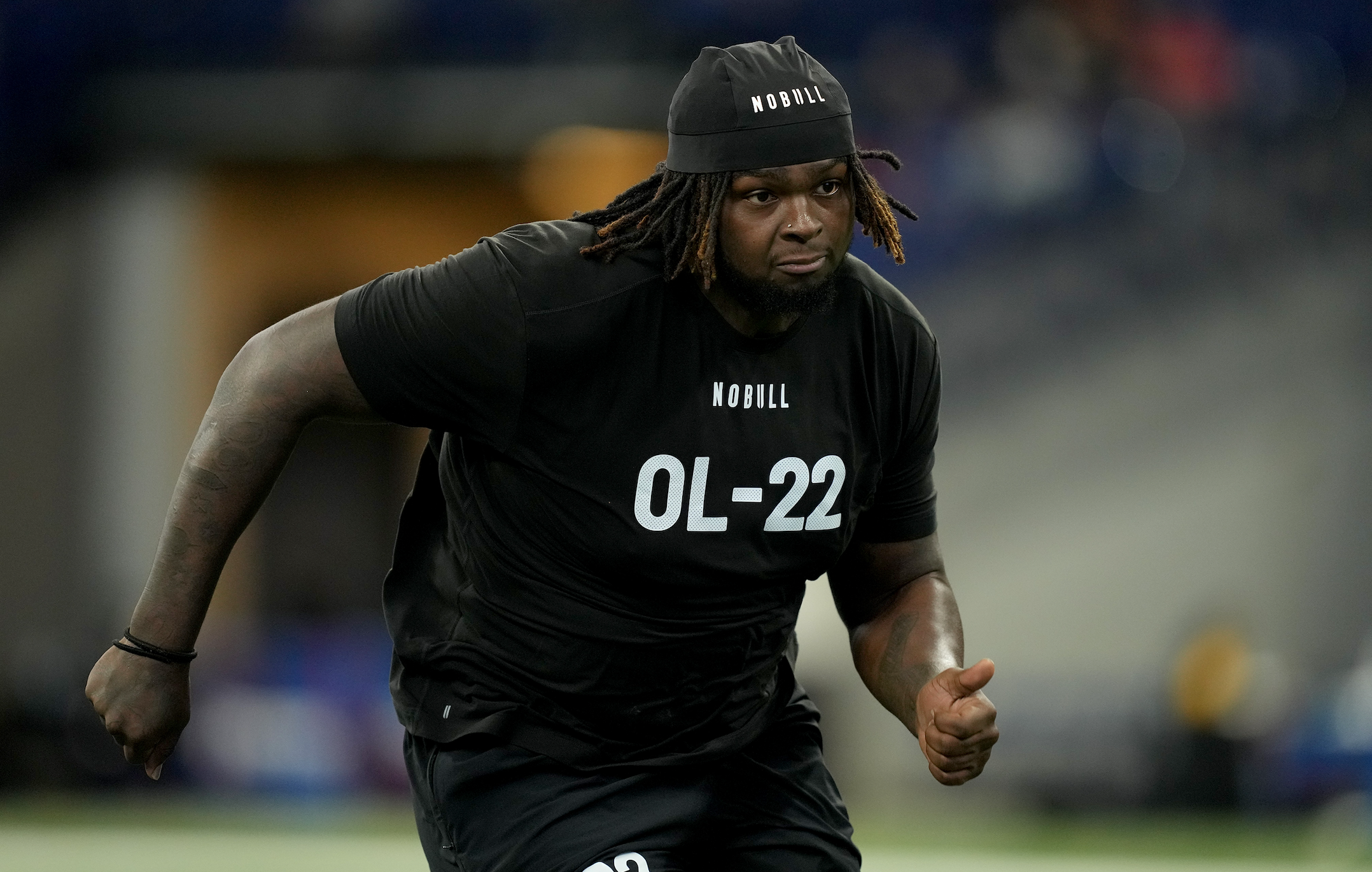 What's the Bills Mafia takeaway from this exercise? We love all the QBs, DEs, and CBs in the top 20, but it probably doesn't keep five WRs from being off the board. We would likely be reaching for a Safety or a LB at #27. Bijan Robinson is moot, thankfully. A Championship contending team that has up to four starters to replace is probably not taking a backup TE or DL with their first pick.
I am TEAM OFFENSIVE LINE! I am excited about the options that will be there at all three positions. I expect one OL starter in FA, and a second from the draft. Oklahoma T Anton Harrison, Minnesota C/G John Michael Schmitz, and North Dakota State T/G Cody Mauch are my leading alternatives, depending on free agency. It would be pretty safe to trade down into the early second round to get one of these guys. The need is just as big, but fixing the OL seems easier to figure out than replacing Edmunds and Poyer under the salary cap.
Editor's babble: Any or all of the OT/OGs mentioned here would be just dandy for the Bills. We are thankful for Joe Reagan's contributions to our blog. You can also find Joe on Twitter @joer869.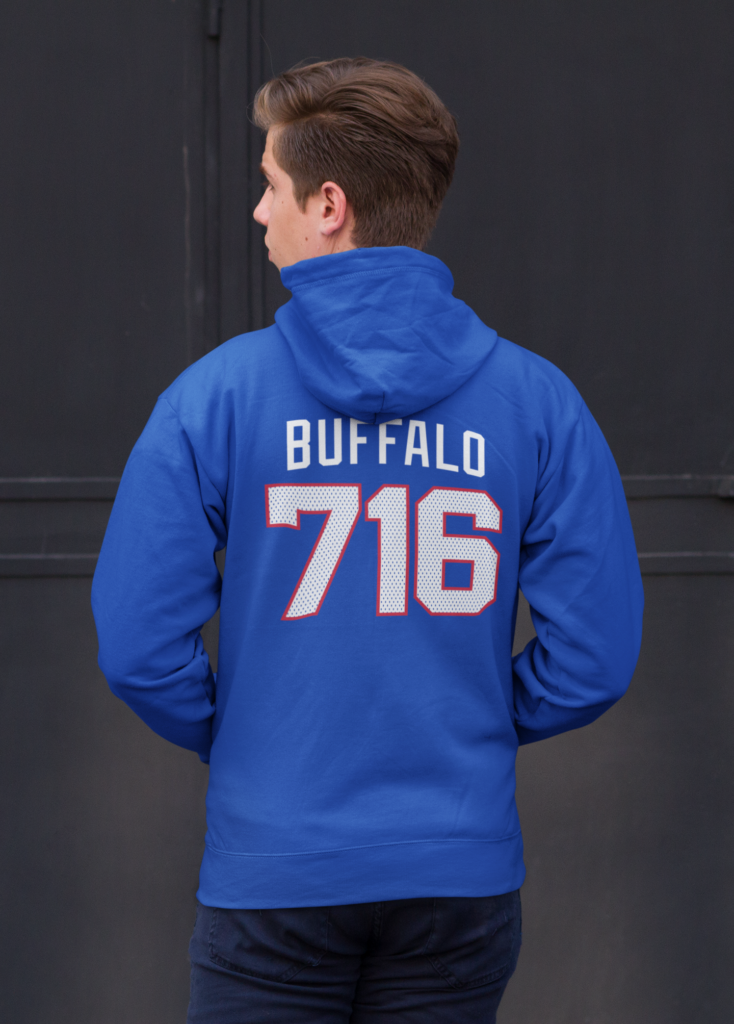 BuffaloFAMbase.com is sponsored by 26 Shirts
Every Monday, we launch a new two-week campaign of a limited edition t-shirt design. Every shirt purchase results in a donation to a local family in need. After the campaign ends, the shirt is retired. A new design is released, and a new family benefits from your fandom!