The best time to win would have been last season. That's always the case. But the Buffalo Bills really could have done us all a favor and pulled off our wildest dream a couple weeks ago. Fulfilling our fantasy is about to get more expensive. We are not cheap dates. Financial concerns are the last thing football fans want to ponder and also the dull key to any success. It turns out players will not volunteer no matter how much they love the game.
The impending waiting will be made even more stressful by noting what accounting drudgery is coming. A scheduled salary bump for one of the game's most prominent players is as well-earned as it is worrying. We're all just sitting here bracing for Josh Allen's contract extension to kick in. A most deserved fortune spike when the league celebrates new year's day is nonetheless an astounding sum. He'll get nearly a septupling without even having to film another ad extolling the virtues of shaving.
Paying a quarterback's teammates to help him gets harder after the rookie deal expires. It's not coincidental that, say, Russell Wilson's greatest successes came when he was making less than a million bucks per year. Denver should have noticed the trend. The offseason could be worse by comparison.
Like a goaltender left to fend for himself, a quarterback is going to get blamed for team shortcomings regardless of how little fault he shares. Accepting excessive booing is the downside of the sport's most visible position. Why does that guy get to handle the snap every time? I suppose he does something important with it. Unfair criticism balances out with unabashed adulation even if he contributed relatively little to a victory. When it comes to Allen, we're talking figuratively.
An individual who's easy to spot during a team sport might just get the most attention for good reason. But the hood conceals the engine's moving parts. Quarterbacks should form therapy groups with aforementioned goalies. Gripes about offensive linemen and defensemen are interchangeable.
Anatomy links a joint to emotions. I can't explain all of biology right now, but I can scientifically confirm that Allen's elbow connects to our happiness. Arm pain may have affected games, especially if he feels he must have an outsized role in success.
If you room with Keith Richards, you're going to have to get used to breakfast in the afternoon.  There are bound to be tradeoffs pertaining big personalities who exhibit notable talents.  A few throws into perilous locations are the price of aligning with gunslinging.  We know Allen's going to take some risks in the same sense Terry Bradshaw is going to embarrass himself.
All gambling is not equivalent. There's a difference in chip stack size between playing blackjack and hitting on 20 just in case there's an ace. It seems blasphemous to question any Allen decision, especially considering how he's singlehandedly made the franchise relevant. Yet we're entitled to whisper about how some passes went curiously enough that they didn't seem calculated. Were worrisome attempts affected by injury? We'll never know with certainty, but that shouldn't stop us from debating.
It's not like the window is closed. The draft is still coming in. Winning with a quarterback taking 17.5 percent of the salary cap is not impossible. But the ideal time to assemble all the elements together to prevail over every other franchise would've been a couple months ago. It's trying to time enough players' peaks simultaneously when the most important player is underpaid by rule.
Allen will be compensated in proportion to his contributions, which is why he can buy a fighter jet annually. Adding guacamole to everything at Mighty Taco is how he'll undoubtedly celebrate. We hope a man who's about to be as rich as he is popular also gets to participate in that parade we've planned for decades.
It's tougher for management to engage in revelry when they must give their top asset the receivers and blockers he needs with less cash to toss. If you're a Bills fan, you're beyond aware that nothing just works out in compliance with genuine devotion. Fortification is not as easy as adding players just because they want to join a happening scene. An artificial limit on paying for talent which we've been told is designed to keep teams like Buffalo competitive makes it challenging to assemble a superhero roster.
No matter the reason for a defined payroll, Brandon Beane can't add everyone we demand he signs. In fact, he may have to make harsh decisions about who was most underwhelming on last year's version and move that erstwhile Bill's locker contents into trash bags.
As with limiting exposure to the franchise player on designed runs, balance is essential. Presuming there's nothing but upside leads to rapid downfall. Allen turns 27 in May, and taking the day off to throw a party at Lasertron is dampened by wondering how many more holidays we get to celebrate with our favorite as the incumbent. Constantly pondering a ticking clock seems like Buffalo sports fan-style panic, especially considering there could be a dozen more. But treasuring each opportunity is how we show appreciation, especially with the cost per year skyrocketing.
Editor's babble: We are grateful for Anthony's contributions to our blog. You can also find Anthony on Twitter @AnthonyBialy.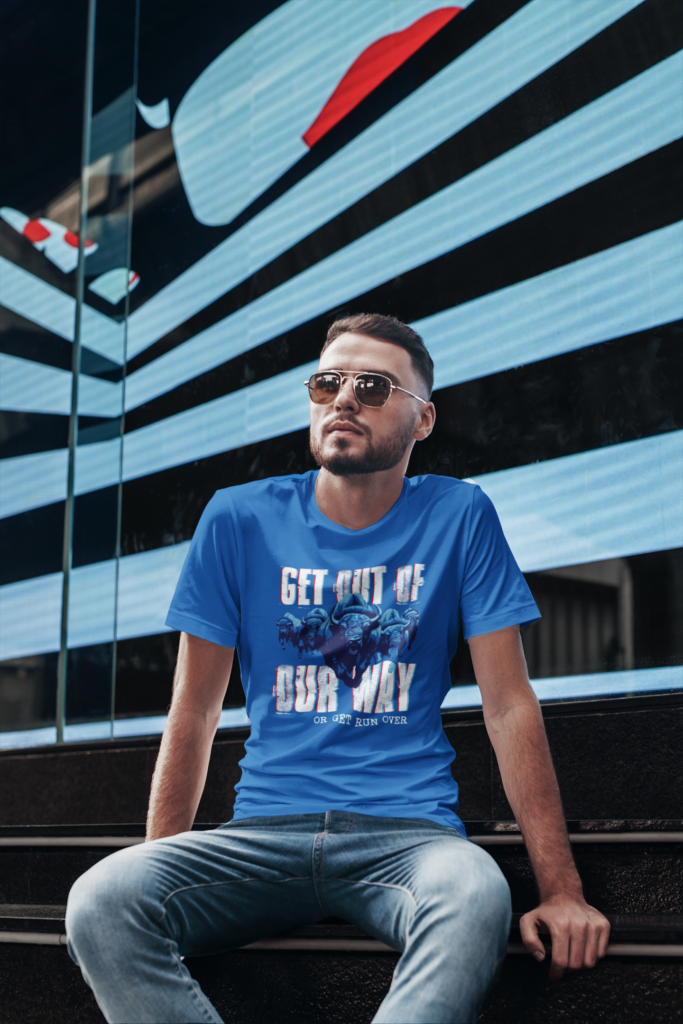 BuffaloFAMbase.com is sponsored by 26 Shirts
Every Monday, we launch a new two-week campaign of a limited edition t-shirt design. Every shirt purchase results in a donation to a local family in need. After the campaign ends, the shirt is retired. A new design is released, and a new family benefits from your fandom!