Leslie Frazier recently stepped down as defensive coordinator for the Buffalo Bills, after serving in that role for six seasons. While his stats in the regular season illustrate him as an elite coordinator, his playoff statistics leave something to be desired, which is why the Bills being forced to have a new defensive play caller in 2023 may be a blessing in disguise.

[Note: All stats are courtesy of nfl.com and Pro-Football-Reference]

Frazier's defense is elite in the regular season, and I don't think this is up for debate. In 2022, Buffalo's defense finished top five in passing yards per attempt allowed, interceptions, rushing yards allowed, and rushing touchdowns allowed. The unit was also top 10 in passing yards allowed, passing touchdowns allowed, first downs passing allowed and first downs rushing allowed. The only major statistical categories the team wasn't top 10 in were rushing yards per carry allowed (they were 11th), and sacks (they were 16th). So even in their worst categories, Frazier's unit still finished in the middle of the pack.

Much of the criticism surrounding Frazier comes in the postseason, and the criticism is warranted when looking at the stats. Obviously, playoff football is guaranteed to be more intense and more competitive than the regular season, with tougher opponents and a win-or-go-home consequence that leads to chaotic and exciting finishes.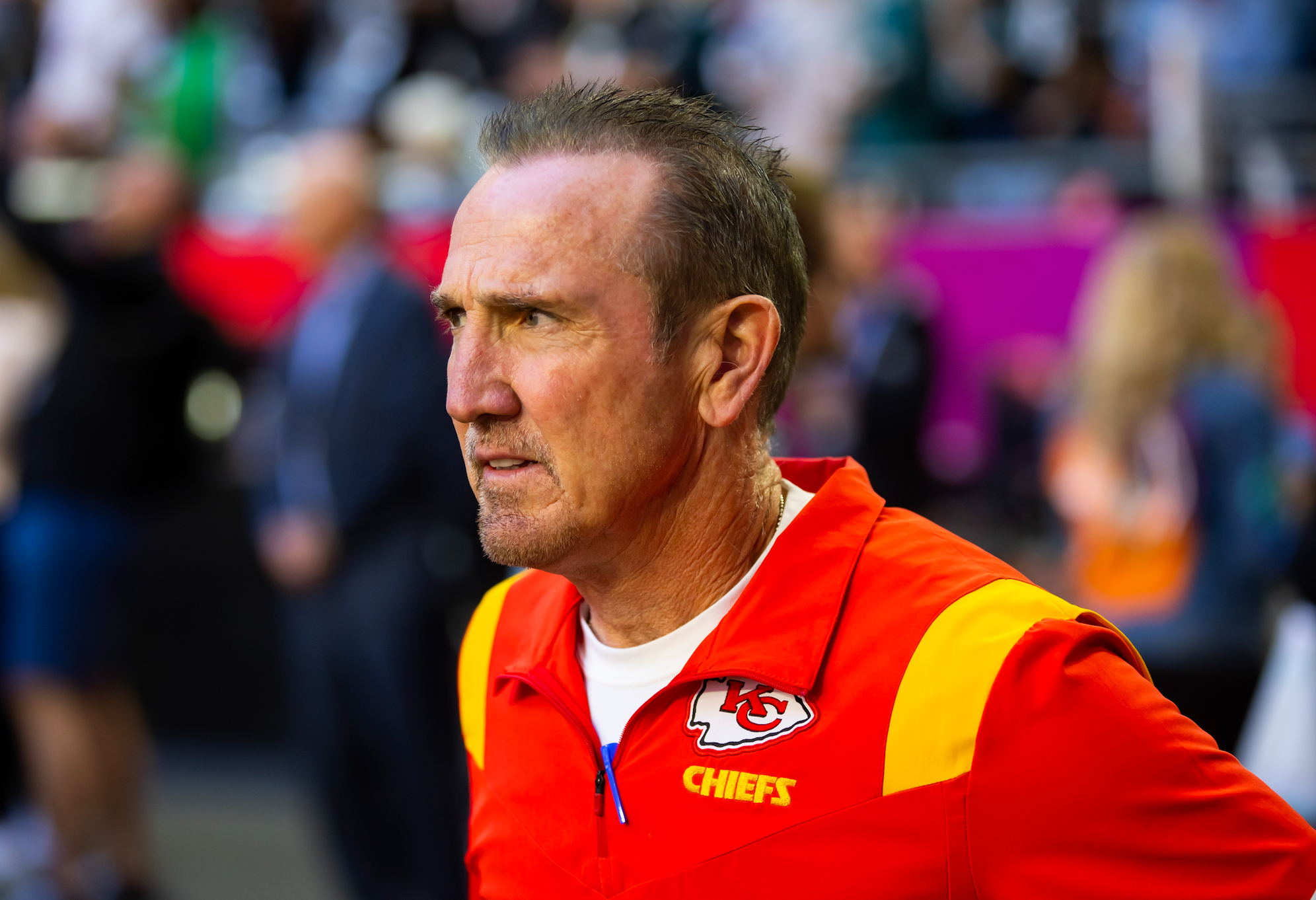 It isn't fair to simply list Frazier's postseason stats without context, which is why I will also be providing the stats of the Kansas City Chiefs' defense over the same time periods. KC has been the gold standard in the NFL over the last 5 seasons, reaching the AFC Championship all five times, and going to three Super Bowls (and winning two of them). While Patrick Mahomes and Andy Reid deserve much of the credit for this, Steve Spagnuolo has been the DC in KC for four of those seasons, and he deserves credit too. While the unit is typically a middle tier defense during the regular season, his postseason defense has played a big part in the team's success.
Going back to 2020 (the first time "MVP Josh Allen" was in the playoffs), all defensive data suggests that KC's defense plays better than Buffalo's in the postseason. Over the last three seasons, Buffalo has played in seven playoff games, while KC has played in nine if you're counting the Super Bowls (which I am for the sake of these comparisons). The Bills average 26 points per game against, while KC comes in just under them at 25.67. Buffalo gives up about 24.43 first downs per playoff game, while KC gives up exactly 24 per game. Again, slight advantage to KC.

Yards allowed also favors the Chiefs. Buffalo gives up 393 yards per playoff game, with about 262.71 passing and 130.29 rushing. Meanwhile, KC's defense gives up 347.1 yards per playoff game, with 236.3 passing and 110.78 rushing.

Arguably the biggest difference comes in what I categorize as "splash plays", or sacks and turnovers. Buffalo has averaged 2.14 sacks per playoff game, and .71 turnovers per game. Somehow, even with those solid averages, Buffalo never found a way to sack immobile Phillip Rivers in their playoff win over the Colts! While Buffalo's numbers are good, as they should be with that caliber of a defense, KC's numbers are better – 2.22 sacks per game, and 1.1 turnovers per game.
Obviously, turnovers have some variance to them – a tipped pass or random fumble bounce – but averaging over one per game means that Chiefs defenders are consistently put in a position to make plays. Not to mention the fact that KC's nine game baseline makes it increasingly more difficult to have such a high average, but their defense has generated 10 turnovers over the past three postseasons! Some people will use these stats to confirm their idea that Buffalo's defense was a "paper tiger" in the regular season, beating up on bad teams just to be embarrassed by the good ones in January. And I think there is some truth to that, but the bigger issue in my opinion is the defensive philosophy as a whole.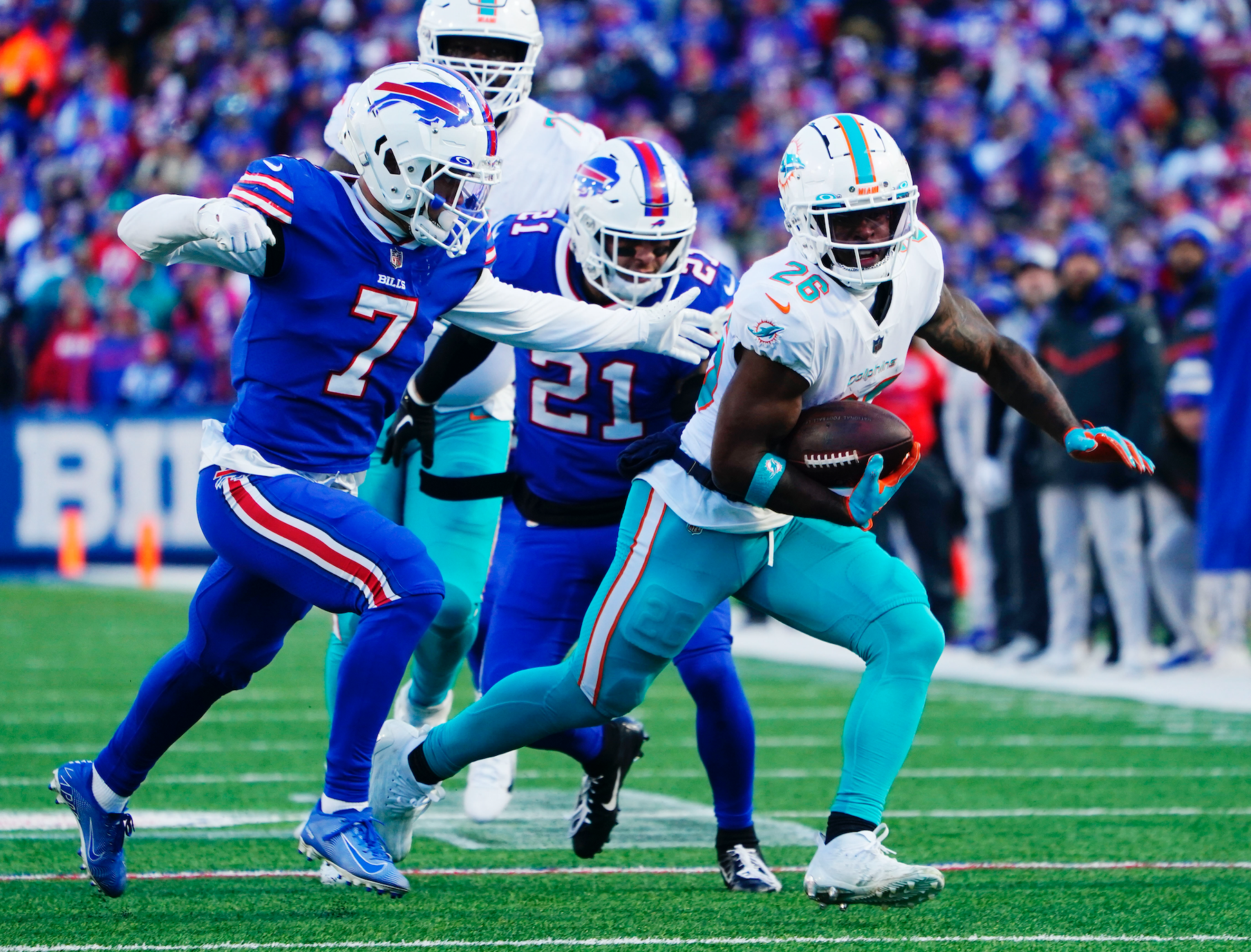 Buffalo is very conservative when it comes to their defense. They refuse to play anything other than nickel, which I don't necessarily think is a bad thing, but it's very predictable. They rarely blitz, ranking 24th in the NFL in 2022, and it's also very predictable when they do – it's normally either Edmunds or Milano rushing up the middle after lining up in front of the center pre-snap. I went back and took a closer look at that Colts game I mentioned earlier, where Buffalo couldn't get to Phillip Rivers in the backfield. It turns out, Buffalo had 20 blitzes registered, with Matt Milano's six, Jordan Poyer's three, Taron Johnson's four, and Tremaine Edmunds' seven. So this creates a new problem. Even when Buffalo does decide to blitz more, it doesn't work!

Over the last 3 seasons, KC's defense has been better and more efficient than Buffalo's, even with a weaker roster on paper. The Bills defense is anchored by their back seven: Edmunds, Milano, and Johnson in the middle, Micah Hyde and Poyer in the back, and Tre'Davious White and Levi Wallace/Dane Jackson/Kaiir Elam on the perimeter. Don't get me started on the numerous resources poured into the defensive line, although none have really seemed to prove their worth yet, with Von Miller missing the postseason and Greg Rousseau still a step away from becoming an elite edge rusher.

Meanwhile, KC's defense has been a revolving door at nearly every position. There was only one year in between KC's last two Super Bowl appearances, yet only four defensive starters rolled over from the loss to the Bucs to the win over the Eagles (Chris Jones, Frank Clark, Derrick Nnadi, L'Jarius Sneed). The Chiefs have simply plugged in draft picks or free agent acquisitions, sometimes replacing very high-profile players such as Tyrann Mathieu or Charvarius Ward. Buffalo has had the upper hand with the consistent advantage on paper in terms of defensive talent, which again leads me to believe that Steve Spagnuolo simply understands how to put his players in a position to succeed, and he deserves a lot more credit for KC's five year "dynasty".

Without Leslie Frazier, the Bills are losing a great leader and a great person, but perhaps it will be for the best. It seems as if Jordan Poyer and Tremaine Edmunds may be wearing different uniforms next season, which may force the Bills to follow KC's plug-and-play defensive style. However, in order for that to succeed, Coach McDermott, Al Holcomb, or whoever ends up calling plays needs to be aggressive, unpredictable, and knowledgeable enough to put his players in a position to succeed and make plays.
Editor's babble: I'm ready for at least some sprinkling in something different than the 4-2-5. We are grateful for all of Colin Richey's contributions to our blog. You can also find Colin on Twitter @whatthef00tball.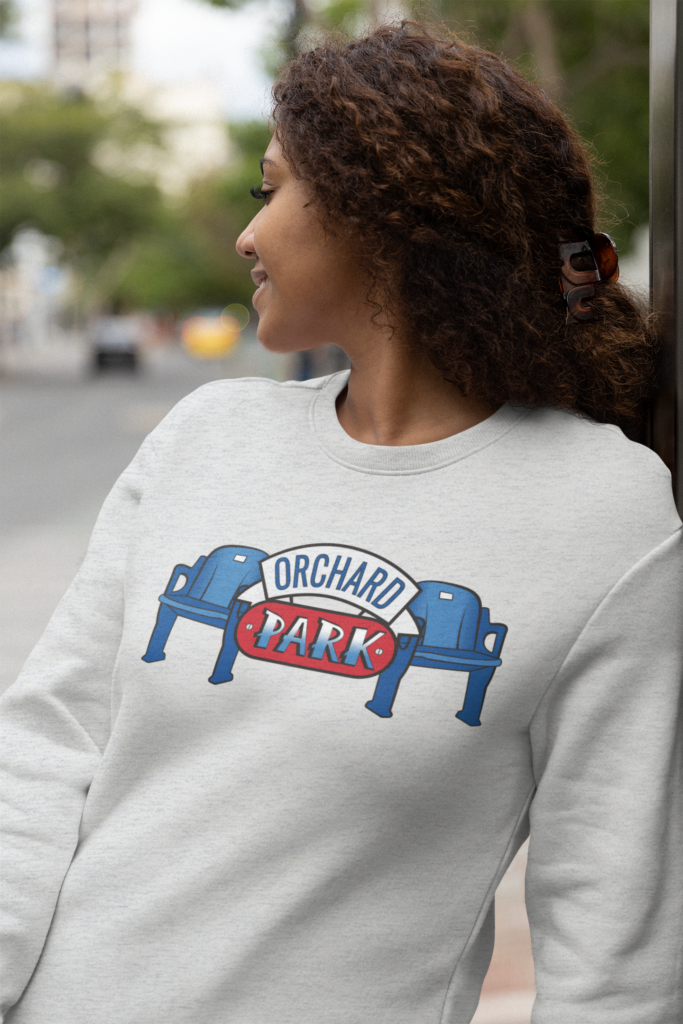 BuffaloFAMbase.com is sponsored by 26 Shirts
Every Monday, we launch a new two-week campaign of a limited edition t-shirt design. Every shirt purchase results in a donation to a local family in need. After the campaign ends, the shirt is retired. A new design is released, and a new family benefits from your fandom!