It's been a hard 10 months for the City of Good Neighbors, dating back to the horrifying Tops shooting, the awful blizzard which claimed so many lives, and Damar Hamlin's death on the field (which happily resulted in an inspiring outcome). With all this tragedy, it's hard to inflate the Bills' most recent season-ending loss into something unexpected. This much is consistent: we're all survivors, and we possess survivors' mentality. My friend Scott Rubin calls what Bills fans experience "generational trauma." But there's a solution to the depression that settles in every winter after our favorite football team breaks our hearts again: laughter. That's one of the reasons why Scott, J. Garrett Vorreuter and myself are producing a comedy film about Buffalo football fans called UNBILLIEVABLE!
I've lived in New York State all my life: 17 years in the south towns, 21 years in New York City, and now 20 years in Buffalo. I've never been a football fan, but I come from a long line of Bills fans. My older uncle, Lee Thompson, suffered a fatal heart attack at his job at the Kodak plant in Rochester and was buried in his Bills jacket; the dying words of my younger uncle, Bill Thompson, last December were that he was "very happy" to learn the Bills had just beaten the Jets on December 12th. So I get it.
I've been a filmmaker for 37 years. I direct my own films, usually low budget horror and horror-comedies, and I write screenplays for other people, and I used to do grunt work on out-of-town films that shot here: women-in-jeopardy films, Christmas movies, you name it. I prefer working on independent films (the ones that most people don't even know exist) because they're labors of love… passion projects. I've reached a point in my career where I'm only interested in doing my own projects.
But when Scott told me that he and Garrett intended to make a comedy film about Bills fans, I wanted in right away. I love Buffalo, I love comedy, and I know the unyielding optimism that comes with being a Bills fan. There's a real story to be told here, a love letter to the people who make this city and region great: how do Bills fans come back, year after year, despite the disappointments? The fans remain, body and soul, even though the team lineup changes every year. The fans have become just as important to our culture as the team.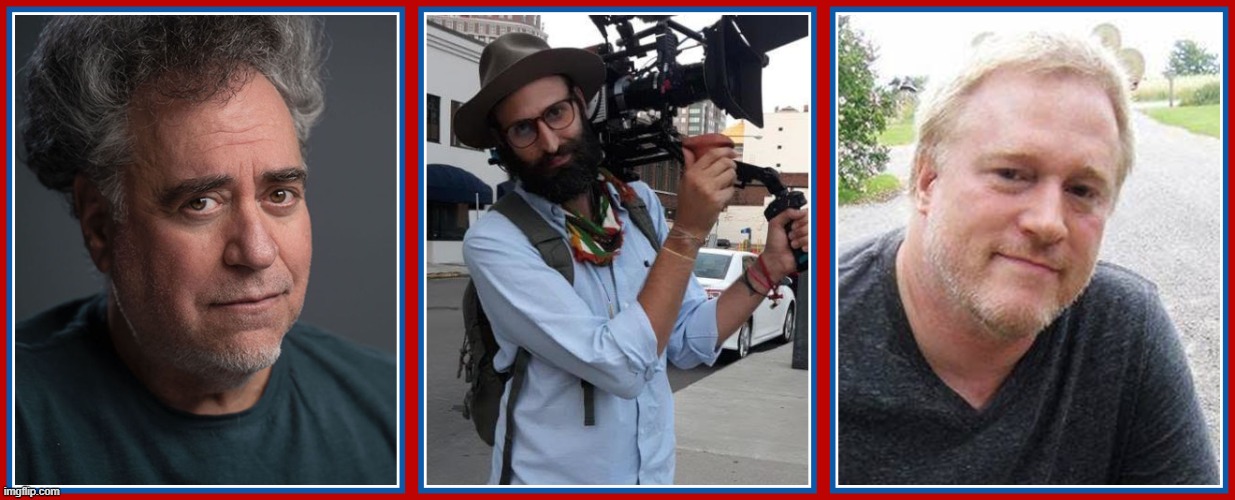 Scott was born in Buffalo and has been a Bills fanatic all his life, and Garrett was born in Auburn and became a Bills fan when he moved here. Scott also lived in L.A. for 30 years, where he worked as a professional comedy writer, a video game designer, and as the Editor-in-Chief of National Lampoon for 10 years. Yes, National Lampoon: the company that gave us my favorite comedy, Animal House, as well as Vacation and Van Wilder. Comedy hierarchy. 
I believe Scott is a comedy genius. He and Garrett previously collaborated on the comedy The Rainbow Bridge Motel, set in Niagara Falls (and currently streaming on Paramount+). It was a learning experience, but it's finding success. Ten years ago, Scott wanted to make a documentary about the "curse" of the Bills, in which he hoped to identify that curse and exorcise it. The film didn't happen, but the idea lingered his imagination, coalescing into a fictional comedy he wrote about three generations of Bills fans in one family, who reunite under one roof to host an epic watch party when their favorite team makes it to the Super Bowl. Naturally, everything that can go wrong does.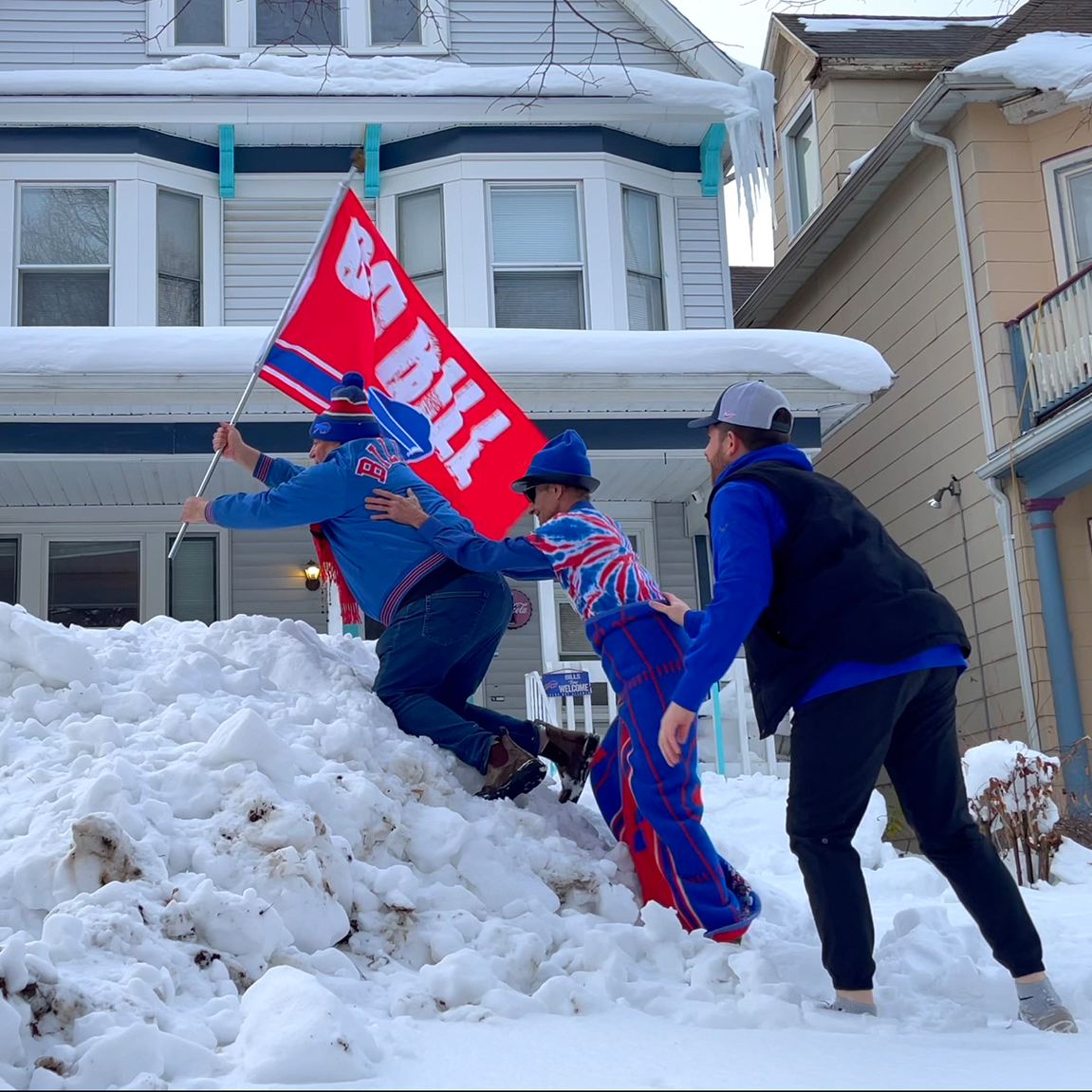 Scott is not only the screenwriter and co-director (with Garrett) of UNBILLIEVABLE!, but the star. He'll play Danny Rabinski, a family man very much like…  Scott Rubin. Danny has been working on a documentary about the curse on his favorite football team and comes to suspect HE is that curse. This is going to be a hilarious film, one that paints Buffalo and its football fans in a positive light: we salute your devotion and perseverance, and our film is about you. It's also a very personal film for Scott, as evidenced by all the historical data laced throughout the script. No one in Hollywood could make a movie as authentically Buffalo as this. I believe it's going to be a film that Bills Mafia fans will watch every year, at the start of each football season. 
And make no mistake, this is no Hollywood studio picture: it's a little independent movie being made with blood, sweat and tears. Even a micro-budget (or "no budget") movie requires money to feed people, secure insurance for locations, and buy costumes and all the other things that go into production. We decided to crowdfund the movie on Indiegogo.com: to turn to the fans for support.  Because our movie takes place on the day of the Big Game, we want snow on the ground for our exterior scenes. This is about Buffalo! Snow is as important as wings, beer and beef-on-weck. We knew when we designed our campaign that if the Bills reached the Super Bowl we would surpass our goal of $36,000… and if they got knocked out of the running earlier than expected the psychological turmoil of the fans would be detrimental to our plans. 
We rolled the dice and the Bills suffered a humiliating defeat to Ohio. We delayed launching our Indiegogo one week, to give the fans a chance to recover from the loss emotionally, but that wasn't nearly long enough. It was bleak out there in Bills land: many fans were angry or depressed. We saw it right away, but weren't going to wait a whole year to make our movie; for all we know, Hollywood is paying screenwriters to develop scripts about Bills fans or Damar right now. So we plunged forward and so far we've done okay, all things considered: friends and family stepped up, and so did some Buffalo football fans. Just not enough for us to make our movie.
But just like the fans, we didn't give up. We don't know how to do that. Maybe we're masochists that way – you understand. We pushed the campaign day after day, hour after hour, email after email. When we reached our deadline, we extended our three-week campaign another 11 days: it will now end sometime this Saturday, March 4th. Contributors can receive Special Thanks in the movie's credits, make a Special Dedication to a loved one, be an extra or have a speaking role, or become a producer. Our plan is to hold a big premiere at the start of this coming season, and to release the film to the fans during the season.
While we've been running the campaign, we've also been auditioning actors, scouting locations, talking to potential sponsors; a lot of work has happened concurrently. We visited the Rockpile, where we plan to shoot a big scene, and Jefferson Avenue, where the climax occurs. We've gotten to know a lot of the fans through our Facebook page. Scott and Garrett attended the last two tailgate parties of the season and conducted interviews; their videos have been viewed by thousands of people. Scott described their experiences in the stadium lot in near-spiritual terms, calling the Buffalo tailgate "one of the wonders of the world." A guy with that kind of love in his heart for you is not going to make a negative movie.
So here we are, in our final week. Thank you to Del, Bre and Leslie (and everyone else on their team) for inviting me to explain to you why we're making this movie. We're now running a separate special on Cash App: if 18,000 Bills fan contribute $1 each, we'll reach our goal. And this weekend we're hosting a telethon Friday night and Saturday morning, on YouTube, Facebook Live, and probably on Instagram (details will be posted on our Indiegogo and Facebook pages as they develop). We're inviting Super Fans to put in an appearance at the studio we're using on Niagara Street: email me at gregory.lamberson.author@gmail.com if you want to show the world how big a fan you are – especially if you have a special talent you want us to showcase! We hope you'll be part of our movie. Please visit our Indiegogo page to learn more about the project, and how you can help: https://igg.me/at/Unbillievable/x/31558907#/
UNBILLIEVABLE on Facebook: https://www.facebook.com/profile.php?id=100089180599016
Editor's babble: Let's gooooooooo Buffalo Bills fans. We must make this happen! 145B4IDIE.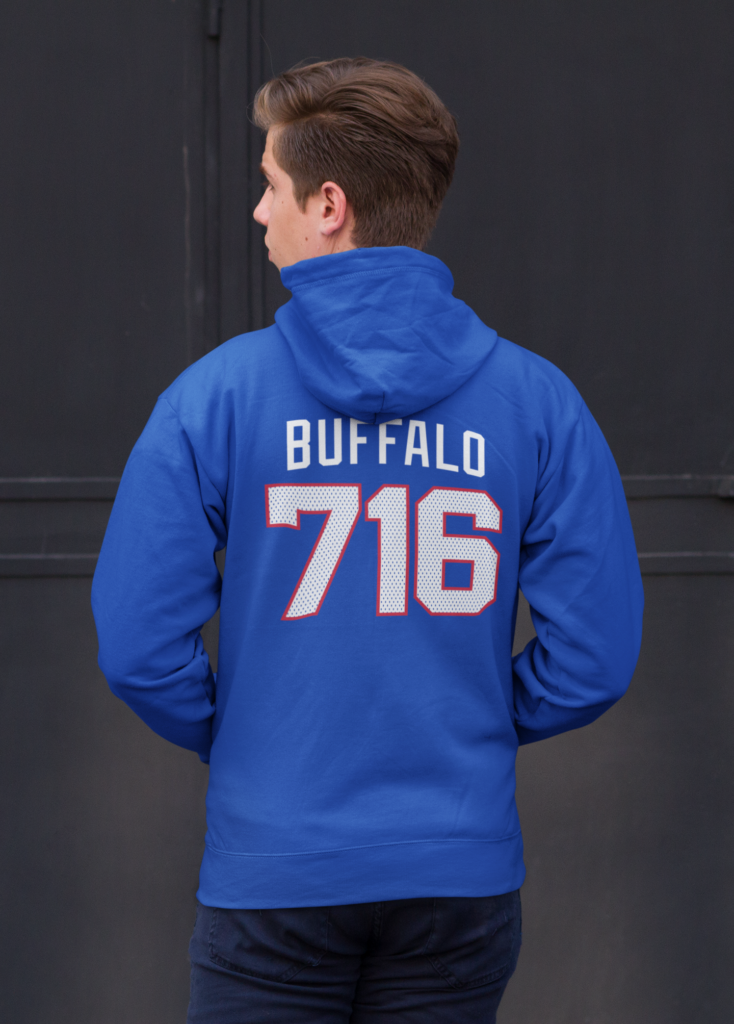 BuffaloFAMbase.com is sponsored by 26 Shirts
Every Monday, we launch a new two-week campaign of a limited edition t-shirt design. Every shirt purchase results in a donation to a local family in need. After the campaign ends, the shirt is retired. A new design is released, and a new family benefits from your fandom!