Kudos to the NFL marketing people for keeping their product in the spotlight 12 months a year, but my first piece of advice to Bills Mafia is take some time off. Of course, keep reading BuffaloFambase.com regularly! Unlike some commercial endeavors, we are not forced to fill programming or content when there really isn't anything to say. Trust me kids, even in Pittsburgh in the 70s, the NFL used to be seasonal. If you are Bills Mafia AND a draft geek, pack that time off into the next few days. The NFL Scouting Combine begins February 28!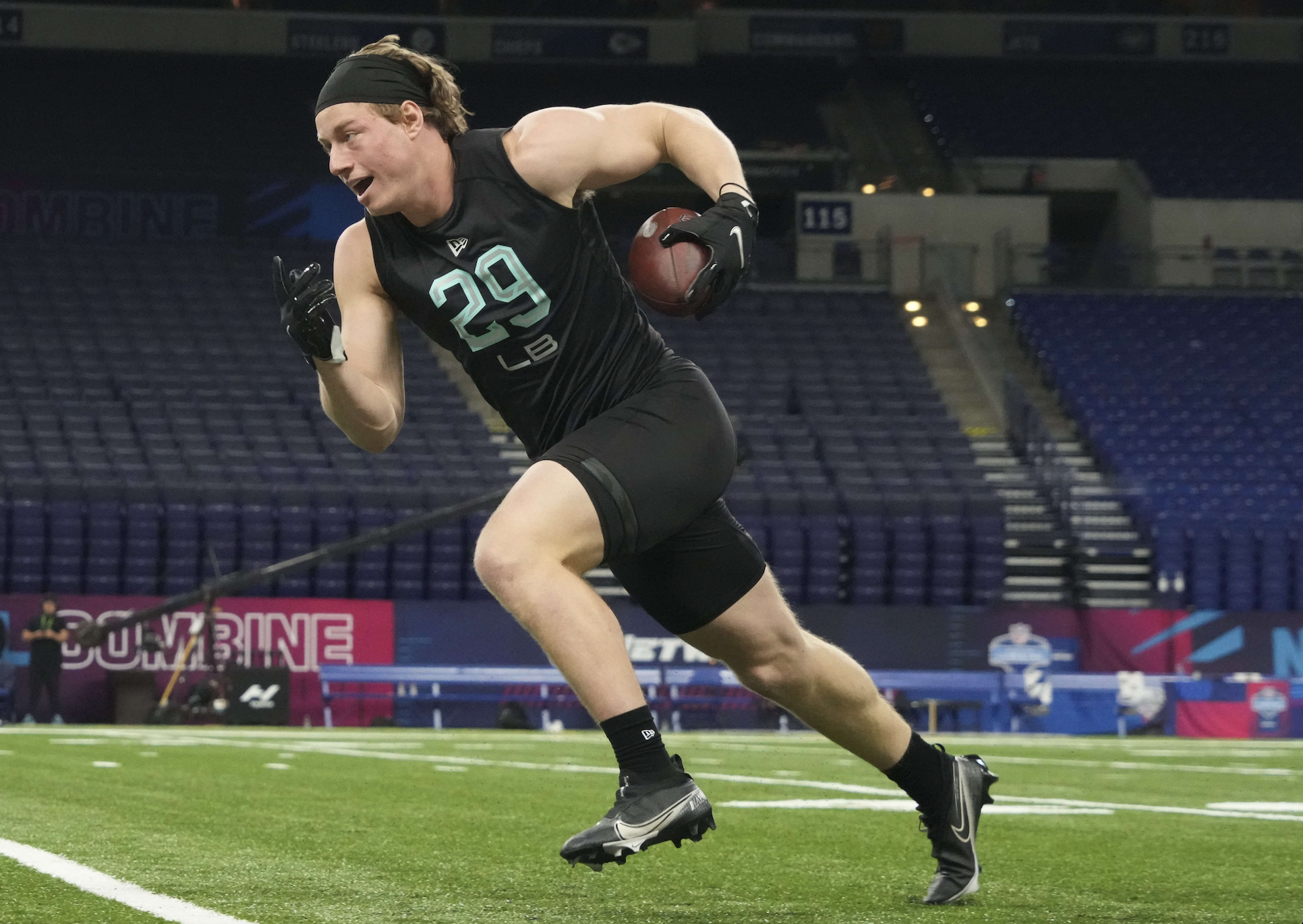 Whether or not you give our obsession a little off time, whether you have been fully invested in the construction of the Bills roster for years or are new to the pursuit, you will be well served to keep the following in mind:
No other sport compares to the NFL when it comes to building a team. Baseball has no salary cap. It takes 53 players to fill an NFL roster….not 26 (MLB) , 23 (NHL), or 15 (NBA). The careers are much longer in the other major sports.
Making periodic playoff appearances should be expected. The 20 year Bills drought had something to do with Brady and Belichick, but it had a lot more to do with bad personnel decisions. The league is engineered for parity.
Going from the basement to the playoffs is an easier endeavor than winning a Super Bowl by far… and really, all a GM can do is build a championship caliber team. Beyond that, variables beyond anyone's control factor in heavily. I was very happy to hear Coach McDermott use the word "excellence". Perfection is unattainable. Some elements of winning a championship fall outside of the ability to control them. Strive for excellence…but do expect me and the rest of Bills Mafia to hold you accountable to the pursuit of excellence.
An NFL team needs to focus on what it takes to win their own division, but beyond that, they shouldn't be too focused on any one team. We were too focused on the Chiefs. Kansas City is a well run team, and we can learn from their success, but the AFC is loaded with good teams. And the target is always moving.
In the moment, the NFL Salary Cap has produced two outcomes: Teams paying big money to franchise QBs, and those who are not. Your chances of winning the Super Bowl are much better if you are the former, but the rest of your roster should be better in the latter category. It's tough to overcome teams that get top tier QB play at a deep discount. It may not be the biggest factor that won the Patriots all those rings, but Brady playing well under market value all those years was HUGE.
Please do not lobby for your personal favorite player to stay in Buffalo. if there is a case to be made about their ability to perform lining up with the salary cap numbers, go for it. But if Joe Montana and Tom Brady and Thurman Thomas and OJ Simpson can end their careers in a different uniform, nobody on the Bills current roster is immune. Fear not; like Fitz, our heroes are Bills for life as far as Bills Mafia is concerned.
Along with assembling a Championship Caliber Roster, sustainability is crucial. We have learned the hard way that injuries, weather, quirks of schedule, and who knows what (it would be fun to see where the Bills might rank on an all time single season adversity list..) can submarine any team any year. To achieve the goal of winning a Super Bowl, get yourself a franchise QB and keep the window open for as long as possible, The stars were closer to aligning in the 2021-22 season than last season, but the more opportunities the greater the probability of a Vince Lombardi trophy. Pushing in all your chips any one year with a QB in their prime and under 30 is not wise.
Every GM makes mistakes; Beane has made plenty and freely admits it. The important thing is to learn from them, and to be prepared to admit them and move on from them. Trading up is a poor use of draft capital. The Offensive Line should not be at the back of the line, no matter how well your QB can escape. Add your choice here. I am confident our GM won't make the same ones this year.
The draft is an inexact science at best. Always has been. Plenty of first round busts, plenty of Day Three All Pros like Tom Brady, Stefon Diggs, and Matt Milano. It's easy when the players you bring in exceed expectations. If they fail miserably, at least you can cut bait quickly. Problems arise when players don't quite meet expectations but are still productive players. The tough choices are even tougher when up against the salary cap wall.
When you are paying top dollar for your QB, you have to get immediate contributions from your players on rookie contracts. The Chiefs' five rookies in the Super Bowl might be hard to match, but the Bills have to get more production than they did from their draft class. Elam and Cook better start 17 games this season. Shakir better get far more snaps. And the Day One and Day Two selections in the 2023 Draft should be immediate impact types. Drafting guys that take 2-3 years to develop means you get much less value on their rookie contract.
Being the GM from the couch has become as popular as being the coach always has been. Have fun with it. But never take Brandon Beane for granted!
Editor's babble: It's hard to fathom all the factors that will come in to play as Beane reconstructs the Bills' roster. We are so grateful for Joe Reagan's many contributions to our blog. You can also find Joe on Twitter @joer869.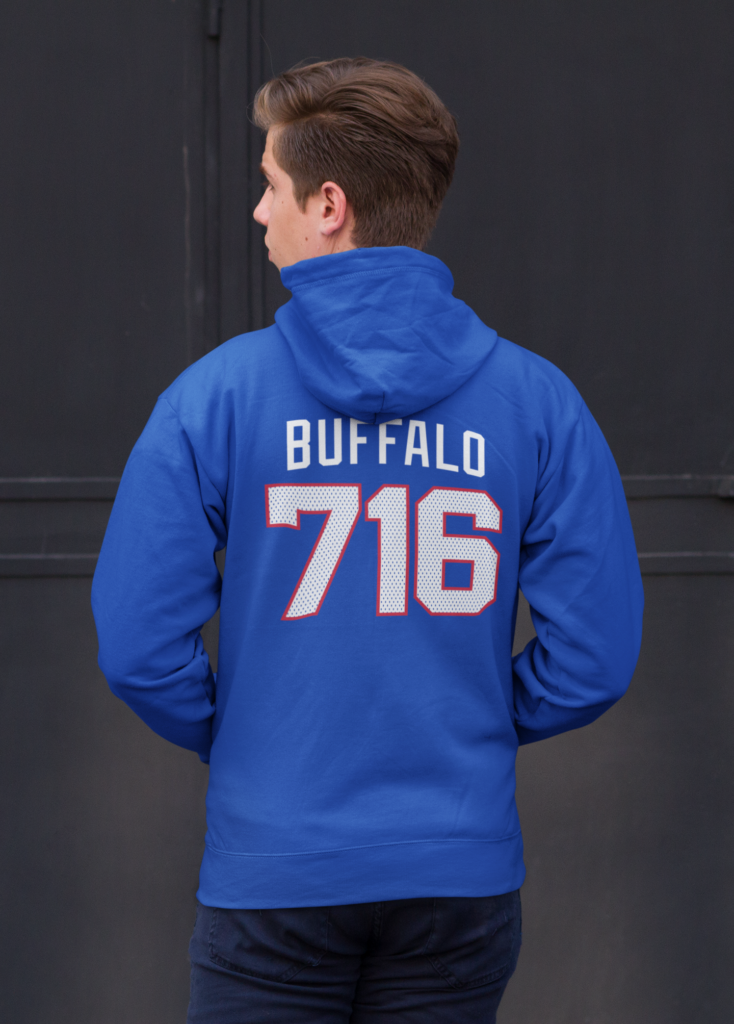 BuffaloFAMbase.com is sponsored by 26 Shirts
Every Monday, we launch a new two-week campaign of a limited edition t-shirt design. Every shirt purchase results in a donation to a local family in need. After the campaign ends, the shirt is retired. A new design is released, and a new family benefits from your fandom!