GM Brandon Beane has $24 million dollars' worth of Safeties to deal with in the offseason –and "deal" is the operative word.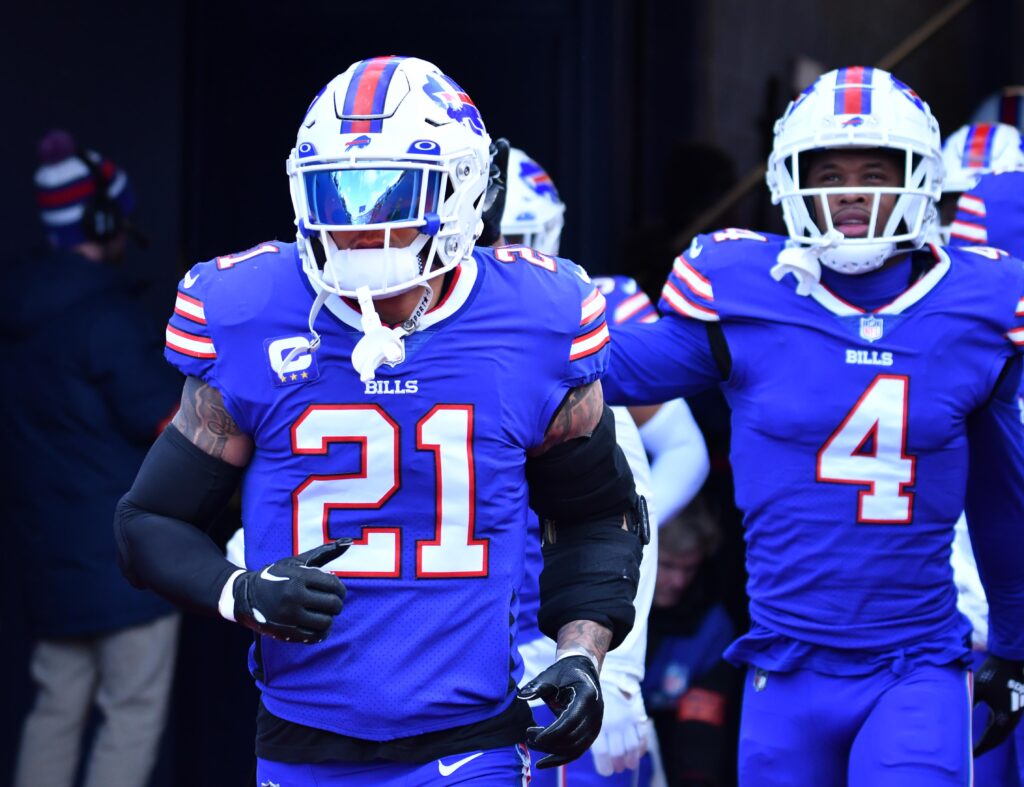 Soon-to-be free agent Jordan Poyer, age 31, has a 3 yrs, $33M market value, and it says here he'd be willing to take a hometown discount to stay. This is Big Baller's biggest decision of the offseason. Beane likely doesn't have the cap room to keep both Poyer and Tremaine Edmunds, age 24, who will command an estimated market value of 4 yrs, $44 million. Replacing Poyer with a Jessie Bates, or a Chauncey Gardner-Johnson, or a Von Bell might not help much, as they'll command similar salaries.
Jaquan Johnson, age 27, had a value per Spotrac of $2,704,340 this season, and would likely take something like 5 years, $15M, or $3M a year, to return. Johnson played in 11 games with the defense in the regular season, with more than one tackle in 3 games: the first Miami, Pittsburgh, and first Jets games. He also played on special teams in every game. Moreover, Johnson had an interception in the Bears game.
The Archetypal Safety for the Bills must first and foremost be football smart, which we can detect through interviews and player evaluations. The Bills' zone-heavy scheme requires pre-snap obfuscation: look like you're going to be in single-high on the back end, then change coverages at the last minute. The Bills safety we're Frankensteining here must be equally adept at pass coverage (Poyer's 92.1 coverage grade since 2020 is the best among safeties), and solo tackling (both of which we can track against that player's peers in their respective conferences). The preference is for our ideal safety to have sideline-to-sideline speed, too –at least under a 4.6 forty.
Let's get busy narrowing down the 109 draftable safeties I tracked this year!
Elimination #1: Speed Kills.
I can cut the crop in half by requiring a Combine forty time of 4.52 (Poyer=6-0, 191, 4.5; Hyde=6-0, 197, 4.52). There are 54 of them left now. There is a couple of players who play faster than their recorded times that I would add: Rashad Torrence II, Xavier Henderson, and Kenderick Duncan Jr., so we have 57 varieties of safety after the first elimination. Still too large a sample, but better.
Elimination #2: Scouts' Credentialed Attendance at Games.
If you only look at players who had Bills scouts at two or more games, you have a very manageable 24 players to look at. Only six of those were NOT seen by Brandon Beane (and all six were smaller dudes). Don't think that safety isn't high on his Christmas list! We'll see if we need to add more to this list when 30-visits come along (where players come to One Bills Drive for interviews).
Elimination #3: Beane's Favorite Conferences.
Big Baller loves him some ACC and SEC football players. This year, Brandon made it to at least one football game played by ALL FOUR of the ACC and ALL TEN of the SEC safeties remaining on this list. His 3rd-favorite conference this year was the BIG10; he was present at the games of 2 of those 4 (Ronnie Hickman of Ohio State twice, and Hickman's teammate Josh Proctor, who was injured for one of those games).
Elimination #4: Tackling Machines.
It's about to get dicey, as I might be eliminating some of your draft darlings. Over their careers, some safeties had fewer than 2 solo tackles per game, and that won't fly in a Bills defense. I'm removing R.J. Moten, Jarques McClellion, Jonathan Sutherland, Marcus Hooker, Malcolm Greene, Bryan Addison, and Jordan Toles. I won't omit Josh Proctor due to injury, and I'll keep Chris Smith II of Georgia, who because of scheme is at the bottom of the solo tackles list. He'd also remain because of his kick returning and SS-FS-NCB versatility.
The results: (c) Dean Kindig, BuffaloFAMBase.com, @TCBILLS_Astro

The light blue-highlighted names are one of the top two players at that school, so a Beane visit was more likely to watch those players.
In the "2022 Visits" column, those receiving the most attention from Beane were Chris Smith II, Ronnie Hickman, Jammie (pronounced "JAY-me") Robinson, Tykee Smith, and (injured) Josh Proctor.
The "GP" column shows how many Games Played over the player's careeer. Experience matters. The top 5 here are Trey Dean III, Jordan Battle, Jammie Robinson, Joe Foucha (a transfer from Arkansas), and Chris Smith II.
The "PerGm" column is how many solo tackles per game that player made over his career. The top 5 were (in order): DeMarcco Hellams, Jammie Robinson, Brandon Joseph, Ronnie Hickman, and Jordan Battle.
The "TACKL" column pretty much confirms tackling skill; these were taken from NFLDraftBuzz, and would add Jordan Battle as one of the best 3 in wrap-up tackling, with Trey Dean and Josh Proctor in the mix.
The "Intvw" column, is a subjective eval of an interview of each player (part of my job as an educator). The five best interviews that spoke "Process to me were Jordan Battle, Ronnie Hickman, Jammie Robinson, Josh Proctor, and A.J. Finley.
The Winners: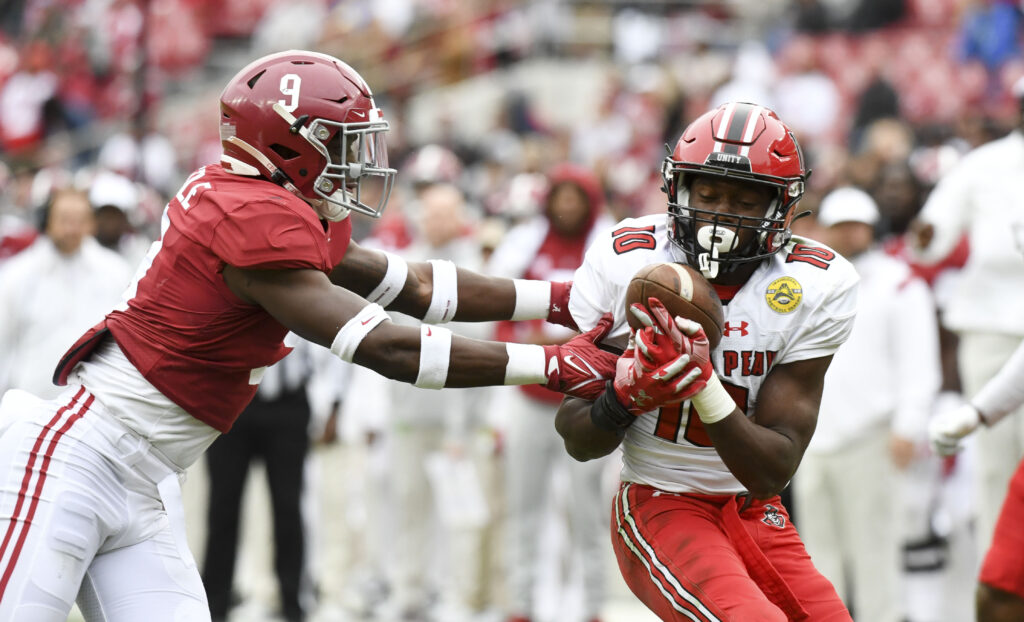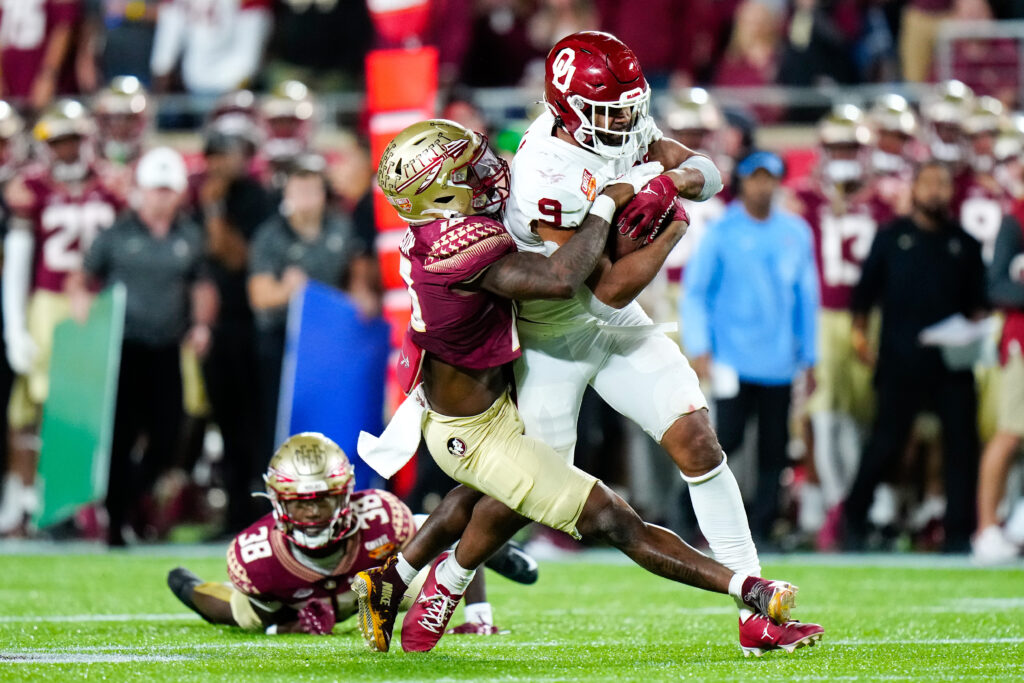 Note that Jordan Battle and Jammie Robinson score top 5 in everything, and are two of my three pet cats for the Bills at Safety in the 2023 NFL Draft. The other is either Ronnie Hickman early, or DeMarcco Hellams on Day 3.
Interesting Idea: Take both Alabama safeties (SS Battle, FS Hellams) or both Georgia safeties (SS Tykee Smith, FS Chris Smith II).
Interesting Idea 2: Ohio State's Ronnie Hickman is such a good zone safety that I could see Brandon Beane making a trade for him in that RD2-3 area. Hickman and Battle are the two most like Poyer and Hyde in that either safety position could be ably played by either guy.
Editor's babble: It's time to move on from last season. What better way than to learn about suitable prospects in the draft? And no one does it better than Dean Kindig. We are so grateful for his contributions to our blog. You can also find Dean on Twitter @TCBILLS_Astro.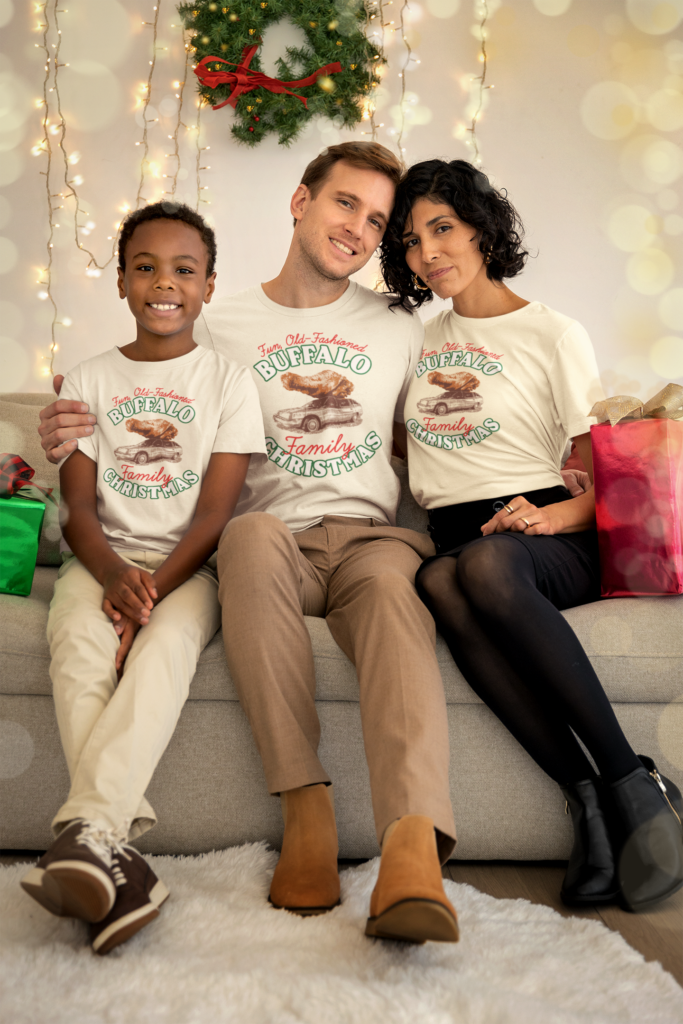 BuffaloFAMbase.com is sponsored by 26 Shirts
Every Monday, we launch a new two-week campaign of a limited edition t-shirt design. Every shirt purchase results in a donation to a local family in need. After the campaign ends, the shirt is retired. A new design is released, and a new family benefits from your fandom!