Sunday, January 22, 2023 at 3 p.m. ET
Television: CBS
Highmark Stadium, Orchard Park, NY
Weather: 30s, snow showers
Latest line: Bills, -5.5, over/under 49
"It's deja vu all over again" Yogi Berra.
The much anticipated Burrow/Allen heavyweight battle resumes, and the stakes are much higher. Both teams struggled in their playoff openers to division foes who had nothing to lose. Two major differences since January 2nd:
1. The venue shifts to Orchard Park.
2. The Bills are a touch healthier, while the Bengals just lost two key starters on their offensive line.
The agony of last Sunday is behind us. It dawned on me how much the expanded NFL Playoffs have become like March Madness. Beware that opening weekend! If you survive and advance, a sub par performance should have no bearing on the next game.
Playoff Power Rankings:
Bills-ball security public enemy #1.
Chiefs-Arrowhead too tough for young Jags?
Eagles-bye good for Hurts.
Bengals-losing their LT too much to overcome?
Cowboys-see the Bills comment.
49ers-bigger test for Purdy.
Giants-they know the Eagles well…
Jaguars-bright future but tough venue.
Not quite a rerun; here's the breakdown: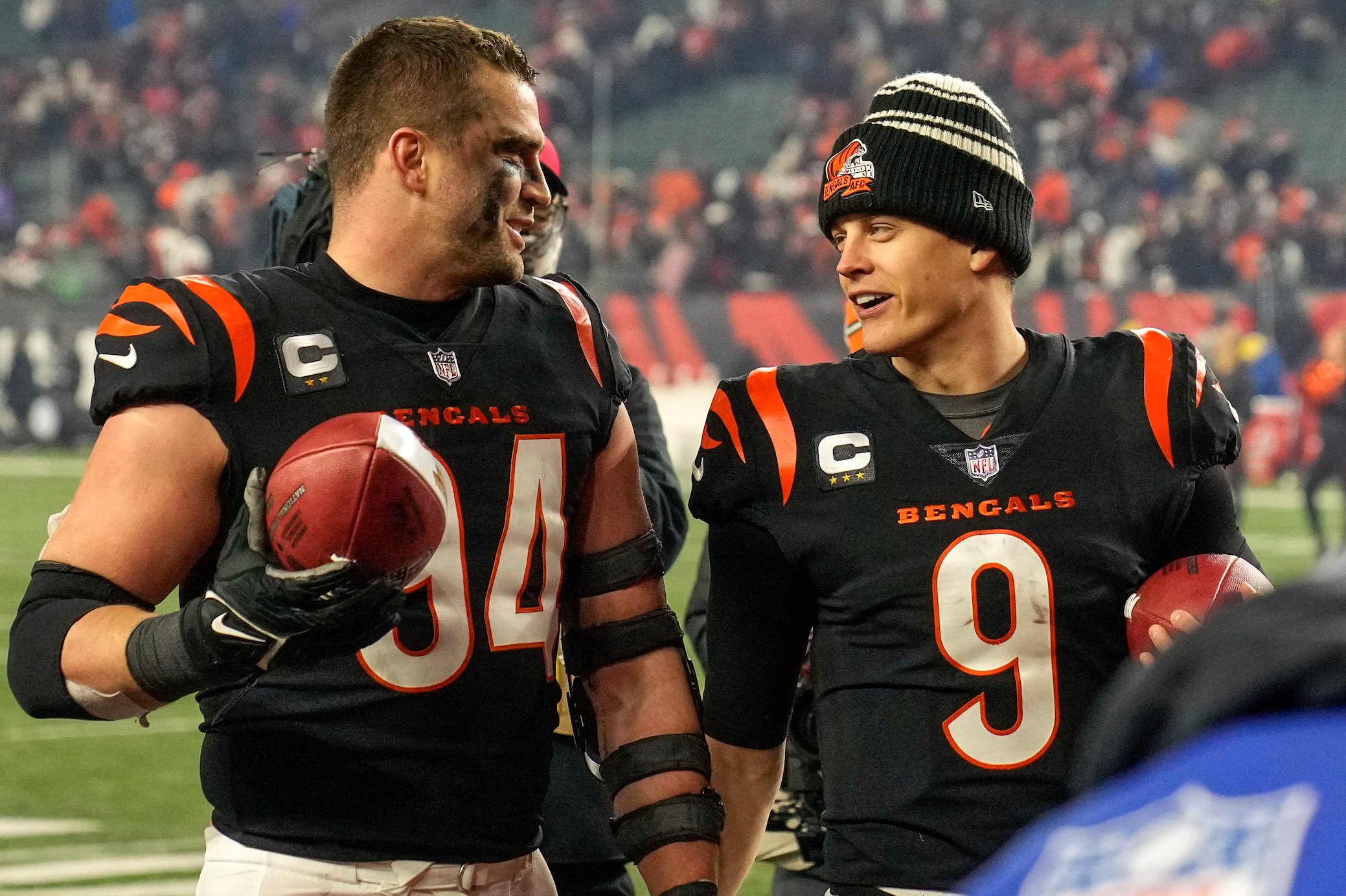 QB:
No matter what the other numbers end up being, none of us like the Bills chances if the turnover number goes beyond one. Some of that is on Josh, and some of it is on Ken Dorsey to pay closer attention to the risk/reward ratio in play calling. The elbow is 100%. Joe Burrow has to find a way to overcome a decimated offensive line, but is the least mobile QB remaining in the playoffs. Quick throws. His OL wasn't very good last year and the Bengals made the Super Bowl. Stud vs stud. Even.
Running game weapons:
Regulation games that drag on for nearly four hours offer plenty of time for thought. Another epiphany during the Miami game that popped into my head was that running back "mileage" needs to be considered in season as well as between seasons and at contract time. In context of mileage, James Cook and Isaiah Pacheco are the freshest backs in the playoffs. Cook's big breakout is coming. Slight advantage Bills.
Passing game weapons:
I'm not going to take this category away from the Bengals, but the gap is smaller than three weeks ago. It took most of the season, but Dawson Knox might be a top five TE at the moment. Playoff Gabe is darn close to Tee Higgins, and that's high praise. Slight advantage Bengals.
Run defense:
Both teams do well here and the numbers are close. Bengals LB Logan Wilson, a former Wyoming teammate of Josh Allen, is the Bengals version of Matt Milano. Will the Bengals utilize a spy on Josh like the Dolphins did? Even if they do, Josh will likely put up better rushing numbers than last week. Slight advantage Bills.
Pass defense:
Kair Elam's development couldn't have come at a better time. It's a comfort to have Tre White on the field, but he isn't 100% yet. The Bengals secondary is healthy and finished the regular season right in the middle at #16 in passing yards allowed…Buffalo was 9th. Slight advantage Bills.
Special teams:
It's a clash of images rolling around Bills Mafia's psyche: Nyheim Hines flying into the end zone, and all the turnovers on special teams in recent memory. No more sloppy mistakes! Two of the best kickers in the NFL square off, but it doesn't seem like a FG game. Even.
Coaching:
Nothing but love for Sean McDermott and Zac Taylor. We need a solid performance on game day from Ken Dorsey and Leslie Frazier. Even.
Intangibles:
Joe Burrow will handle the 12th man better than Skylar Thompson did, but the Bills are back in a stratosphere of well needed normalcy that they haven't seen since Halloween. Slight advantage Bills.
The Forecast:
Take care of the ball and advance. Bills 31 Bengals 24. On to Atlanta!

The Pregame Plan:
Food:
Love the 3 o'clock kickoff! Perfect day to fill the slow cooker early with Corned Beef and Cabbage.
Beer:
Always learning! Why wait for St Patrick's Day for Great Lakes Brewing's Conway's Irish Ale? I never knew this seasonal offering was available in January. I'll give it some thought, but I don't know of another company with a better variety of quality beer than Cleveland based Great Lakes.
Music:
As I was writing this I heard about the passing of David Crosby. Here's a tribute block of CSNY:
Deja Vu-an obvious choice.
Carry On-resilience is a theme we are well familiar with.
Teach Your Children-Bills Mafia has excelled at this!
Long Time Gone-"the darkest hour is always always just before the dawn".
One at a time Bills Mafia!
Editor's babble: One big hump to climb over to get to the next game. The Bengals will be a difficult team to defeat. We're grateful for Joe Reagan's contributions to our blog. You can also find Joe on Twitter @joer869.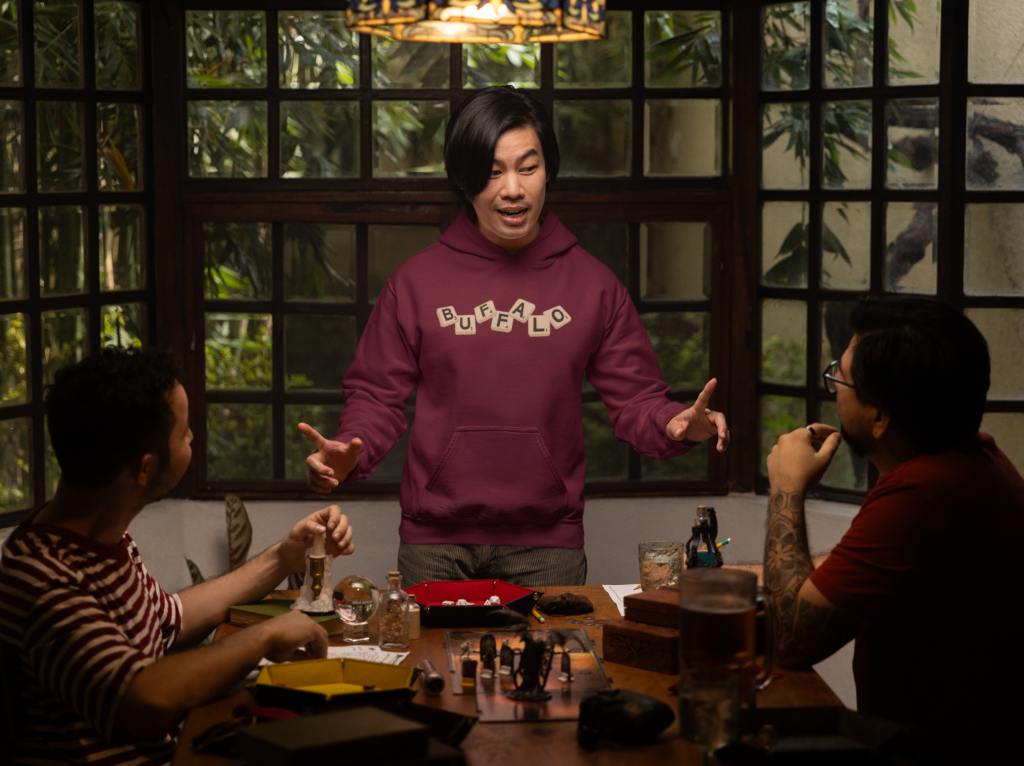 BuffaloFAMbase.com is sponsored by 26 Shirts
Every Monday, we launch a new two-week campaign of a limited edition t-shirt design. Every shirt purchase results in a donation to a local family in need. After the campaign ends, the shirt is retired. A new design is released, and a new family benefits from your fandom!