For the third straight year in a row, the Buffalo Bills have officially won the AFC East divisional title after defeating the Chicago Bears at a frigid Solider Field 35-13 last Saturday during a cold front that swept over the entire United States. The kickoff temperature was a bitter nine degrees, with a -12F wind chill that included wind gusts that went over 30MPH. This ended up being the seventh coldest game in Chicago Bears history. Considering the Bears started just a short year after World War One, it says a lot about the weather the teams competed in on Christmas Eve. Throwing and kicking conditions were not ideal, and the game had to be won using a ground and pound formula which was bolstered by RBs James Cook and Devin Singletary, as well as dual-threat QB Josh Allen. Although colder weather would seemingly favor a team who still has the most rushing yards this season by any team, the Bills defense put their hard hats on and went to work against a lethal Bears rushing attack, essentially shutting it down for the most part last Saturday.Although I am obviously thrilled about a sixth straight win for the Bills and another divisional title on the books, especially considering how competitive the AFCE became this year, I have the victims of a catastrophic snowstorm on my mind. The death toll is now (at this writing) at 37, and there is a chance there are more victims who have not yet been discovered as the National Guard continues to do wellness checks on homes they know were without power.
Buffalo was absolutely pounded by over 50 inches of snow and tens of thousands of residents were without heat and power over the entire holiday weekend while emergency services struggled to help out as they were also forced to to deal with the unprecedented storm and road conditions it created. I have no interest in pointing fingers or blaming anyone for the effects of this storm, but I just wanted to take this opening section to extend my thoughts and heart out to the people of Buffalo who are either grieving or still recovering from the deadly storm. Events like this take us out of our boxes and makes us realize there are certainly more important things than football. I hope a new year brings everyone peace beyond this horrible event and there is clarity moving forward about how we can better deal with this in the future.
Today, I will discuss how the Bills running game brought the Bills to victory, the defensive mauling of Justin Fields and their running game, and lastly, the upcoming MNF matchup against the Cincinnati Bengals at 8:15 p.m. ET at Paycor Stadium.
Bills Show Off Running Game
After looking asleep at the wheel the first half the Bills faced a four point-deficit as they trailed the Bears 6-10 coming out of the half. They needed a spark and their running game provided said spark to pull them out of a rut where they were missing field goals, extra points, and throwing needless interceptions. Getting the ball out of the half first, the Bills immediately targeted WR Stefon Diggs who up until that point had not seen a single target all game. Diggs took the ball 15 yards for a first down. Followed by some quick catches by Singletary and a bootleg run by Allen on third and one,  the Bills found the explosive play they were looking for when Singletary scored a 33-yard rushing touchdown that was capped off by a Khalil Shakir 2-point conversion catch where he was wide open in the back of the end zone.
On the play Singletary ran between LT Dion Dawkins and LG Rodger Saffold as RT Spencer Brown pulled out from his spot to clear a lane and open some green space for Singletary. Singletary was left one-on-one against Bears rookie DB Jaquan Brisker and absolutely left him in the dust as the video shows above. This is the stuff you include in your highlight videos when it comes time for Motor to possibly find a new home this coming offseason. Singletary showed off some great breakaway speed as well as he was able to ensure he wasn't caught by the rest of the Bears secondary on his way to the endzone. Singletary finished the afternoon with 12 carries for 106 yards, averaging a dominant 8.8 yards a carry. He is once again coming onto the scene later in the season like he did last year, but he has a new friend by his side who is also breaking off big runs at will: rookie RB James Cook.
After DT Tim Settle recovered a forced fumble by CB Dane Jackson on the Bears 35, the Bills quickly responded to their good field position with two separate runs by Cook. Cook first ran for eight yards around Dawkins and then blew by Brown's block into the second level and scored what looked like an easy 27-yard touchdown run. On the play it appeared James Cook wasn't even touched and that is true as Bears DB DeAndre Houston-Carson tried to tackle Cook but didn't even come close. Cook has a burst that Buffalo has envied in the running game since LeSean McCoy was released before the start of the 2019 season. Over the first 11 games, Cook averaged a mere 11 snaps a game, now he is averaging 27 snaps a game and I expect that volume to continue, especially in colder games. Cook is an emerging star in this offense and the three-headed monster run game that consists of Cook, Singletary, and Allen could prove lethal come January in Orchard Park. Cook finished the game with 11 carries for 99 yards, averaging an unreal nine yards a carry.
After the Bills managed to turn the ball over on two consecutive drives, allowing the Bears to come within eight points (21-13) in the fourth quarter the Bills continued to rely on their run game to put the Bears away. After Singletary recorded another big run for 26 yards, RB Nyheim Hines showed up big on third and eight for a 9-yard gain where he pressed the "spin" button against rookie DB Kyler Gordon on a short pass which got the Bills a coveted first down at the Bears 11-yard line. On third & three at the Bears four, Allen joined in on the party, faking a handoff to Singletary and running a bootleg for a 4-yard rushing TD.
I have to include this highlight because it not only gave the Bills a comfortable enough lead to win the game (they decided to score another TD anyway), but Allen's fake handoffs are elite. Singletary does a great job of selling the run and has over half the defense ready to approach him and make the tackle before he stops at the line of scrimmage not holding the ball. Allen switches hands during the fake exchange so his back is turned to the defense while the ball remains in his gut. Even if defenders think Allen has the ball it's difficult to defend because he doesn't immediately show it. By the time he turns to make his escape to the pile-on he has the angle and makes it in before anyone is close to him. Allen even takes the time while crossing the plane to hit the closest Bears defenders with a "Gotcha" face. Allen remains one of the greatest dual-threats in the league and Saturday was no exception as he recorded the most total touchdowns in a players first five seasons in NFL history, surpassing Hall of Famer Dan Marino's record of 171. Allen finished with 173 total touchdowns by the end of the day and it's not difficult to imagine this number will grow a good margin in the final two games of the season.
Defense has Bounce Back Game
After a tough night against Miami's running game two weeks ago, the Bills defense stepped up big time against the Chicago Bears. After giving up a touchdown on the first drive of the game, the Bills defense only allowed the Bears to put up six more points for the rest of regulation. The Bills recorded a menacing 11 tackles for loss, one forced fumble and recovery, two sacks, five pass deflections, and a game-ending interception on notorious former Bills QB Nate Peterman. The Bears punted four times and had three separate turnovers on downs. They averaged an abysmal 2.8 yards a carry on 29 attempts and the explosive QB Justin Fields who has been embarrassing teams with his legs over the last month was held to a mere 11 yards, which is his lowest of the season.
One of the main components of going against a QB who can extend plays is establishing a defensive pursuit that doesn't give up until the play is over. The Bills defense was all over Fields every play and he couldn't get anything going. A play that stuck out to me was a third and 13 stop in the fourth quarter by LB Matt Milano when the Bills were struggling to maintain their 8-point lead. On the play DE A.J. Epenesa missed the sack and Fields ran to the right boundary (where he often scrambles for first downs) and Milano was waiting right at the line of scrimmage for Fields and tackled him for a 1-yard gain. The Bears were forced to punt, and the Bills offense proceeded to score two consecutive touchdowns to put the game out of reach. There are a lot of great offenses in the AFC and it's no secret the Bills are bound for some upcoming shootouts this post season and next Monday, but I trust that even if this defense is giving up points in a back-and-forth game someone steps up and makes a big play to the get the Bills a victory.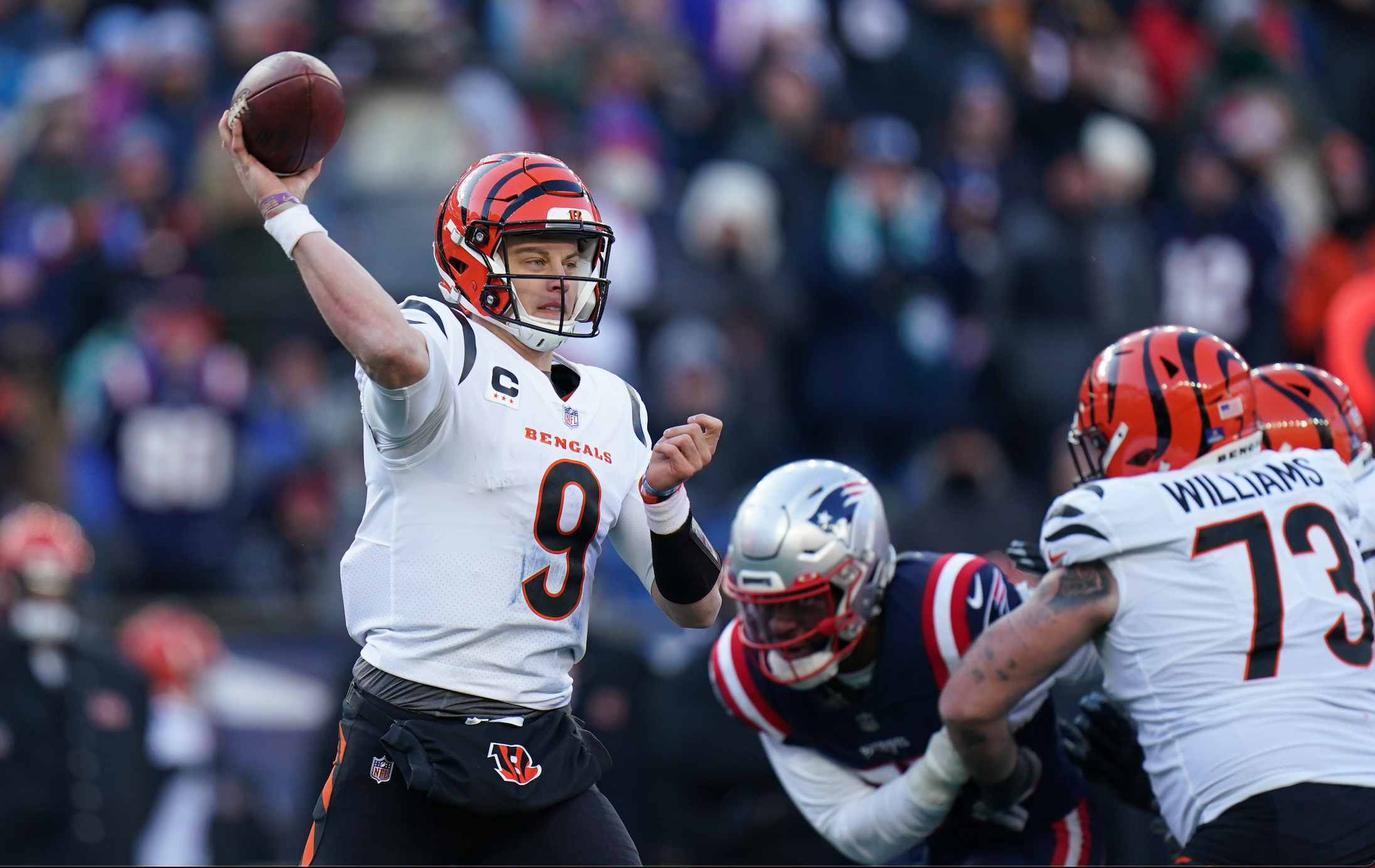 Looking Forward
Matchup against the Bengals
Due to the ongoing storm and recovery efforts taking place in Buffalo/the game being a day later in the week, the Bills have not practiced yet and will do so Thursday, Friday, and Saturday. Due to the delayed lining up of practices, I have not been able to see a Bills injury report as of this writing so I am unsure if anyone unexpected will be out of the lineup. Luckily, it seems the Bills are getting healthier as the season progresses, but I imagine C Mitch Morse will still be out with a head injury. Ryan Bates, who played in lieu of Morse, left the game briefly last week, but came back in so I assume he will be playing. DE Boogie Basham was ruled out last week, so we'll have to monitor if he is able to come back.
More importantly, the Bills (12-3) have a monumental and historic matchup Monday night as they take on the AFC North leading Bengals (11-4) in a game that looks to be possibly blessed with some 50 degree weather. Both teams are guaranteed playoff spots at this point, but both are looking to possibly clinch the #1 seed in the AFC, which includes homefield advantage as well as a BYE week in the postseason. If the Bills win out, they will clinch the #1 seed. If the Bengals win out and the Chiefs lose one of their last contests against the dumpster fire Broncos or Raiders, they will clinch it. The Bengals started off the season with a bleak 2-3 record but have rebounded exponentially and are currently on a 7-game winning streak.
This will mark the first matchup between Bengals QB Joe Burrow and Josh Allen. Both QBs are coming off of close losses in the postseason last year and are looking for revenge and to win the first Superbowl for both of their respective franchises. Burrow and Allen are undoubtedly two of the best QBs in the NFL and have bright futures ahead of them. They both made the Pro Bowl in the AFC, and both were able to defeat the (currently) #2 seed Kansas City Chiefs this season. Both QBs have over 4,000 passing yards and are tied for 39 total touchdowns on the season.
The Bengals arguably have the best receiving duo in the league featuring WRs Tee Higgins, Ja'Marr Chase, and Tyler Boyd. Both Higgins and Chase could easily be the WR1 on most teams and Burrow never shies away from getting his playmakers opportunities. In terms of points allowed by the defense, Buffalo takes a slight edge at an average of 17.5 points allowed per game, whereas the Bengals have allowed an average of 20.4 points per game. The Bengals have a reputable defense that has accrued 11 interceptions and 26 sacks, whereas the Bills defense has generated 39 sacks and 14 interceptions. The Bengals O-Line has been a blatant issue for the team since Burrow was drafted in 2020 and after they lost starting RT La'el Collins last Saturday to an ACL and MCL tear it is an unquestionable weak spot on their roster. The Bills D-Line will need to get pressure on Burrow and force some hurried decisions in order to duel with this potent offense. This already has a "game of the year" vibe to it, and I honestly can't wait. There is a definite possibility these two teams will play again in January, and the Bills have all intentions of making sure that is in Buffalo. Go Bills and a Happy New Year to you all!
Editor's babble: We are so grateful for Joe Larkin's contributions to our blog. You can also find Joe on Twitter @jooelarkin. Happy New Year!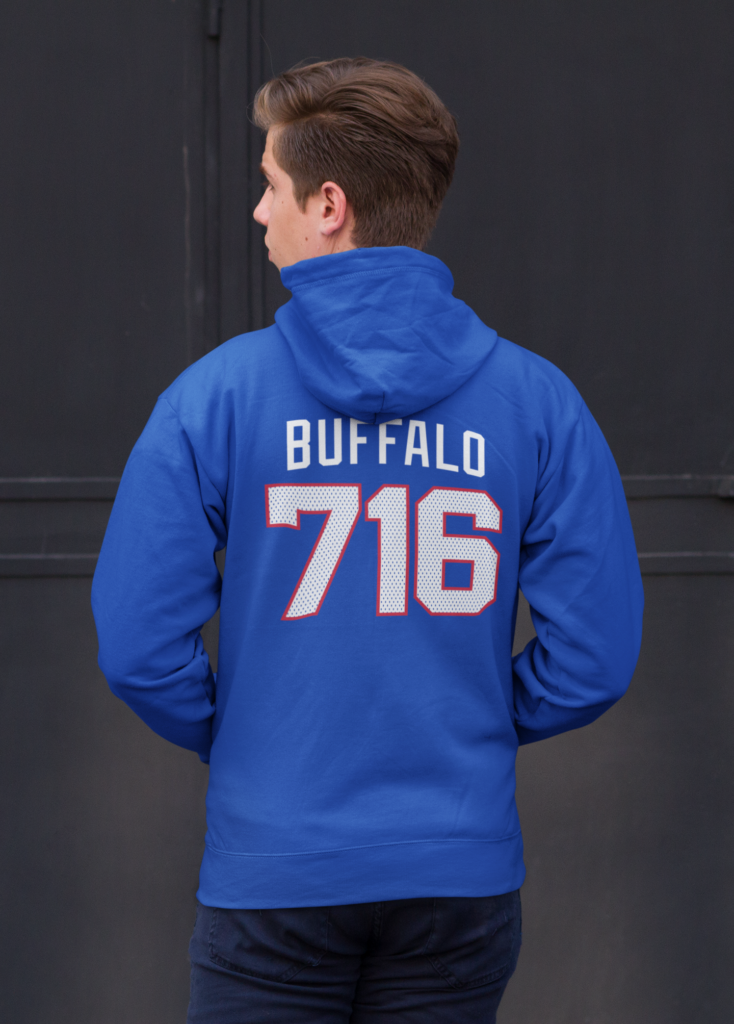 BuffaloFAMbase.com is sponsored by 26 Shirts
Every Monday, we launch a new two-week campaign of a limited edition t-shirt design. Every shirt purchase results in a donation to a local family in need. After the campaign ends, the shirt is retired. A new design is released, and a new family benefits from your fandom!