Having lived and worked through the Blizzard of '77, the Blizzard of 2022 in Buffalo seems like a worse storm… even though I'm not there to experience it personally this time around. Death toll statistics won't be known immediately because people are literally still stranded in their homes without power or the ability/availability to be rescued as I write these words. Christmas 2022 in Buffalo, NY (and other regions of the country) seems like an ongoing nightmare. My deepest concern and prayers go out to everyone in WNY and elsewhere who are affected by this horrible weather event.
In the literal midst of this mind-boggling 'Blizzard for the Ages', the Buffalo Bills somehow managed to find their way to Chicago and defeat the Bears at Soldier Field 35-13 on Saturday… with wind chills of -10 or more below zero. The logistics of how the Bills got there and back are crazy, so kudos to those folks who worked their tails off to make it happen.
In what is shaping up to be a 'Game for the Ages', Buffalo will next travel to Cincinnati for a crucial AFC matchup for the coveted #1 seed on Monday Night Football, January 2 at 8:15 p.m. ET. The obvious focus for many will be the Burrows vs. Allen matchup, but these old eyes [also known as DEEZ EYEZ] will be looking at which side is winning at the line of scrimmage on both sides of the ball.
Buffalo's run defense can be a leaky sieve at times, but the defense is starting to get better. My untrained eye liked what it saw looking at Greg Rousseau. Rousseau is blossoming at just the right time and his comp for me in my brain is Tage Thompson. The ability to be consistently disruptive and take over a game is 'Groot's' next step. Groot's body is maturing, and like Thompson is just beginning to reach peak performance on the field/ice. I think sometimes a player's physical development isn't recognized more by fans as a reason it may take some players longer than others to reach their potential.
My mind cannot stop thinking about how much better the Bills' defense would be if Micah Hyde was back on the field. The rumor-mongering is strong and if it's true that Hyde makes a return for the playoffs, the improvement for Buffalo's defense would be huge. Micah Hyde was missed far more than some people realize. His presence/value is the equivalent of Josh Allen's on defense. If you think that's an exaggeration, think about the incredible interception Hyde had last January against the Patriots in the playoffs, among many more memorable plays throughout his career.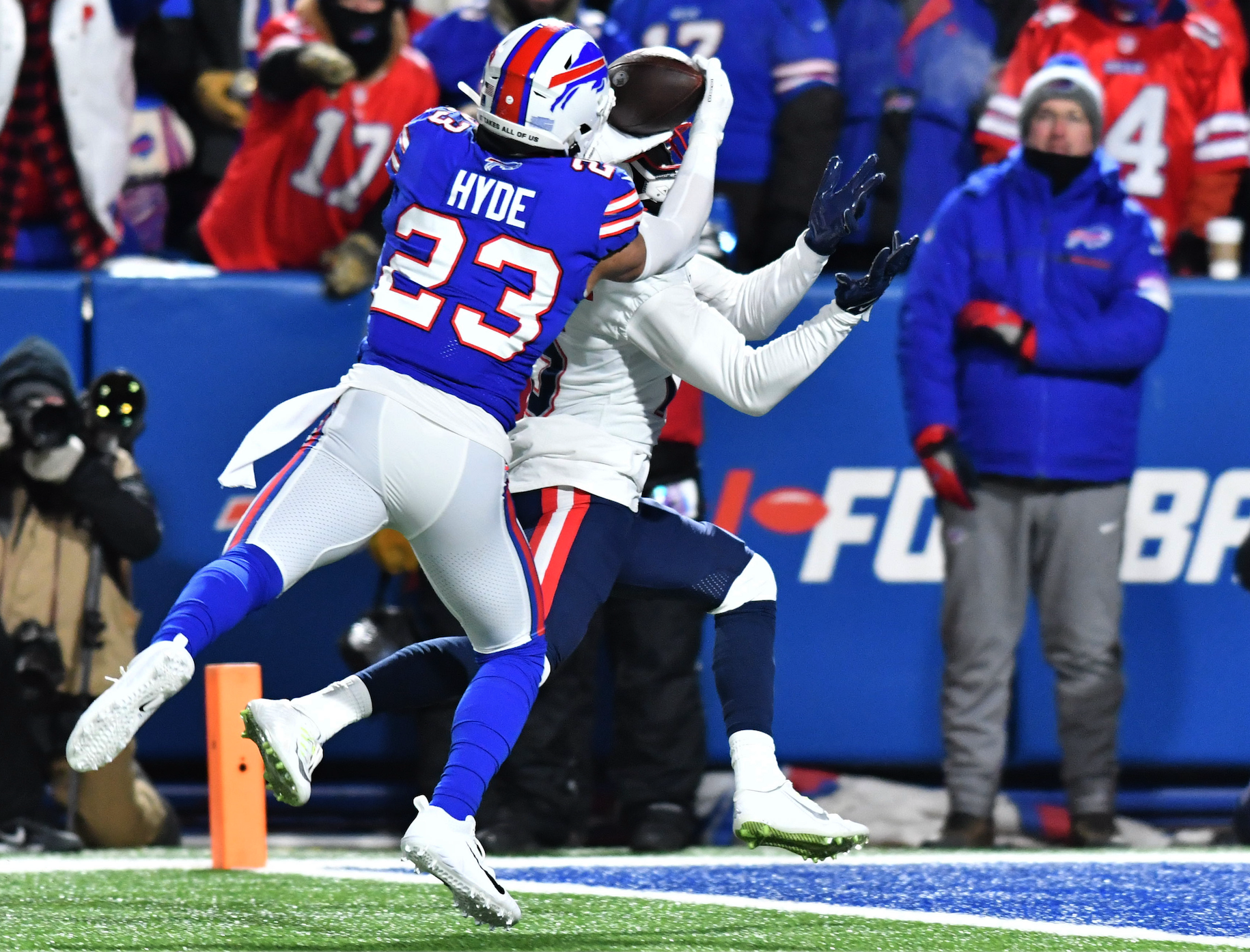 Keeping Diggs Happy
Buffalo will have their hands full trying to stop Burrows and his trustworthy cadre of WRs who will pose a significant threat. However, the Bills have Josh Allen and a fired up Stefon Diggs. Allen reverently promised in his press conference to find a way to feed the ball to Diggs on a more regular basis. I believe everyone would be happy if that happened against the Bengals.
Perhaps one way to get that done would be if Buffalo continued to work the tandem of running backs Devin Singletary and James Cook as the main course instead of the appetizers on the field. They had their own coming out of the woodwork party on Saturday vs. the Bears. "Let James Cook" should be the emphasis of the game against the Bengals. It may open up more opportunity for Diggs.
But that can only happen if our patchwork quilt of an offensive line can find some sort of consistency when they've been moved around like chess pieces, especially over the last month. Losing center Mitch Morse is so much more than losing what he does in terms of his 1/11th on the field. Morse is another leader the Bills can ill afford to lose during the playoffs.
However, painful as it might be Buffalo must regroup, reconfigure, readjust, rehabilitate and just about any other 're' you can think of to prepare for this upcoming game. Cincinnati's trip to the Super Bowl last season was no fluke. We now know their slow start at the beginning of the season was just that… a slow start. The Bengals are peaking at just the right time and are loaded with inspiration, just as I imagine Bills players are as well.
It's Playoff Time
We should be filled with gratitude as fans to celebrate Buffalo's third AFCE Championship. When the waters of perpetual mediocrity subsided, we moved on to supporting a winning team in a hurry. Packed up all those bad memories and put them in cold storage for as long as we can in order to ride this wave of consistent winning.
How long will it last?
Who knows, but those of us at a certain age know it won't last as long as we hope it will. But for however long it does last, I want to cherish every agonizing moment, because that is what we do as Bills fans. But, as Von Miller suggested, we might be better off if we "Burn It All" out of our brains.
The moment of truth is upon this group as we wrap up the NFL regular season and move on to the playoffs.
This next game will reveal a lot about this Buffalo Bills team.
Editor's babble: You can also find me obsessing about the Bills and Sabres on Twitter @RobynMundyWYO. Happy New Year!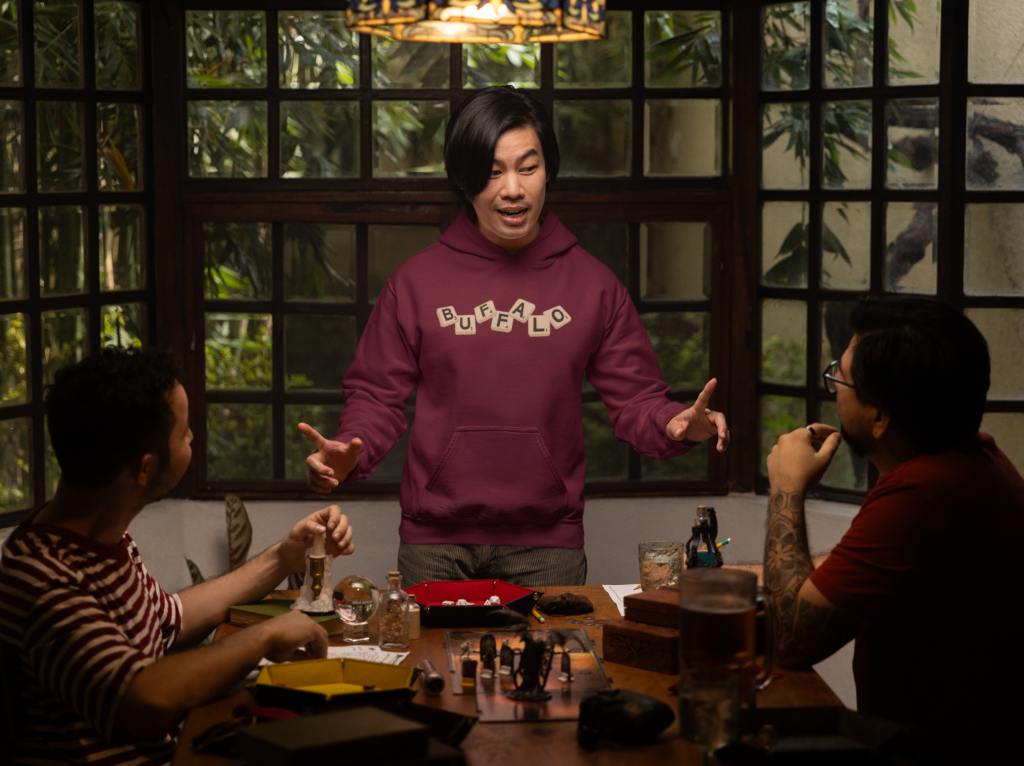 BuffaloFAMbase.com is sponsored by 26 Shirts
Every Monday, we launch a new two-week campaign of a limited edition t-shirt design. Every shirt purchase results in a donation to a local family in need. After the campaign ends, the shirt is retired. A new design is released, and a new family benefits from your fandom!