Saturday, December 24, 2022 at 1 p.m. ET,
TV: CBS
Soldier Field, Chicago, Illinois
Weather forecast: 11 degrees, 25-30 mph winds, blowing snow….brrrrr….
Latest line: Bills -8, 39.5
Chalk up another game winning drive for Josh, as the Bills took control of the AFC East by edging Miami last Saturday Night. Whatever it takes. The Chiefs and Bengals remain in hot pursuit, but it's always good to control your own destiny. The power rankings:
Eagles: But I would take Allen, Mahomes, or Burrow on a neutral field.
Bills: 11-3 with their strength of schedule is phenomenal.
Chiefs: survived a lackluster effort vs. the Texans.
Bengals: starting to peak with Chase back in the lineup.
49ers: Championship caliber defense! Brock Purdy?
Cowboys: Back slid the past two games.
Vikings: using up all their magic.
Dolphins: brutal three game road stretch over.
Jaguars: Trevor Lawrence ascending.
Chargers: getting healthier.
Before we break down the game, a quick bow of our heads for the passing of Franco Harris. I was 10 years old watching the Immaculate Reception 50 years ago, on a TV made in Batavia, NY. Yes, once upon a time, the Steelers were lovable underdogs, and in many ways their fan base set the template for Bills Mafia. By all accounts, Franco was a great man off the field as well.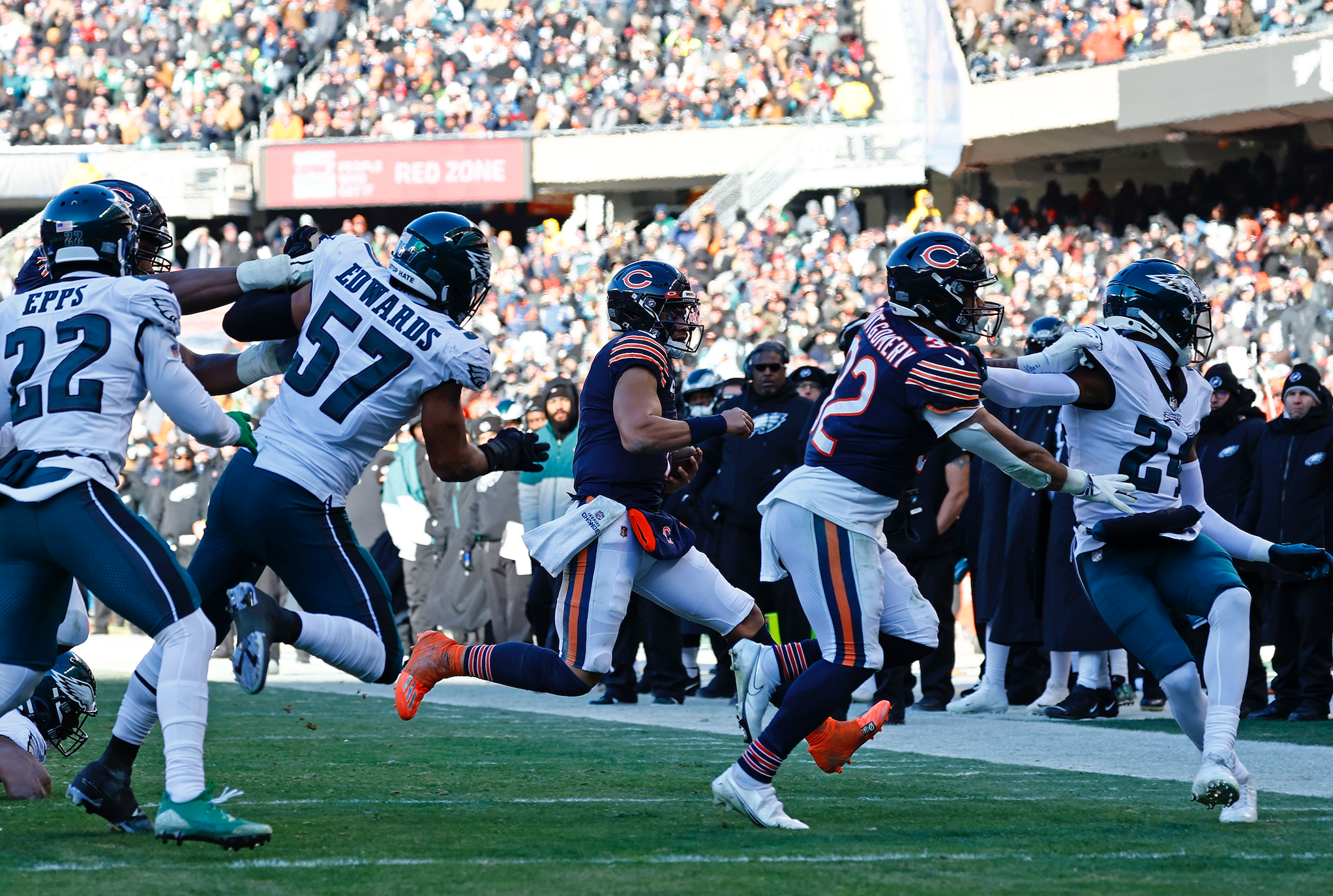 QB:
To the long term benefit of the Bears, far too many NFL GMs learned nothing from the 2018 draft. Imagine Justin Fields on the Jets or the 49ers! While the Bears have lost seven in a row, Fields running ability has kept the games competitive and watchable. Evaluating his progress in the passing game is difficult on a really bad roster. The biggest area of growth I see in Josh Allen is maturity in the heat of battle, and with it a turnaround in one score games. Advantage Bills.
Running game weapons:
Especially under frigid windy conditions, Fields and Allen draw the spotlight. Not enough attention is being paid to the fact of four QBs in the top 25 in rushing. By halftime, Fields should jump to #2 all time in single season rushing yards by a QB, passing Michael Vick, and only trailing Lamar Jackson's 2019 season. He should break it easily. At this stage I view Montgomery and Singletary as equivalent. Cook is the most interesting RB in the game. I still have to give a tiny edge to the Bears.
Passing game weapons:
As their beat writer told us on WGR this week, the Bears WR corps is summed up in the phrase "Who are these guys?". One of the league's worst receiving corps healthy, the Bears top two WRs are out. Diggs is due for a huge week, and Brown and Beasley have another week of practice in. Huge advantage Bills.
Run defense:
How's this for symmetry? Bills rank 6th in fewest rushing yards allowed, while the Bears rank 6th in most rushing yards allowed. And they don't face Justin Fields. Advantage Bills.
Pass defense:
It might be the least relevant category given the weather. The stats have both teams in the middle of the pack, but a little context and a look at the resumes favors the Bills. Not facing Hill and Waddle or Chase and Higgins this week!
Special teams:
Bass is on a roll and quite used to foul weather. Martin has been a comfort all season except for the one blocked punt. The Bears specialists are adequate but unspectacular. Advantage Bills.
Coaching:
There is no way to evaluate the Bears first year coach Matt Eberflus performance given the state of the roster he was given. McDermott has kept the ship steady through some very rough seas. Advantage Bills.
Intangibles:
One team controls its own destiny for home field advantage. The other has a boat load of needs in the 2023 Draft to support their promising QB. Yes, we see upsets under similar circumstances all the time. But maybe it's a little less likely in 20 below wind chills. Advantage Bills.
The Forecast: Bills 31 Bears 10
Up next: the first Josh Allen vs. Joe Burrow showdown.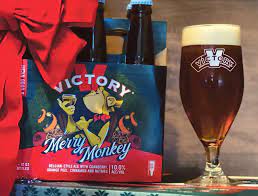 The Pregame Plan:
Food:
We are doing a big spread on Christmas Eve, so a big mug of Italian Wedding Soup and a grilled cheese sandwich for lunch will tide me over.
Beer:
This time last year my son brought home a Christmas Six Pack from a trip to Philly…Victory Brewing's "Merry Monkey". What a pleasant surprise when they merged with Southern Tier and hit our local shelves in 2022! Merry Monkey is a very drinkable Belgian Style Ale, but be very careful with the 10% abv.
Music:
Not thinking too deep this morning or wanting to pile on more Christmas music, here's a block of Chicago:
25 or 6 to 4: like our thermometer reading this morning!
Saturday In The Park: the Chicago Lakeshore is gorgeous..in July.
Does Anybody Really Know What Time It Is?: and in terms of the 2022 schedule, what day it is?
Feeling Stronger Every Day: our momentum is building.
Merry Christmas Bills Mafia! Please stay safe!
Editor's babble. Indeed. Merry Christmas, BillsMafia! We are so grateful for Joe Reagan's great contributions to our blog. You can also find Joe on Twitter @joer869.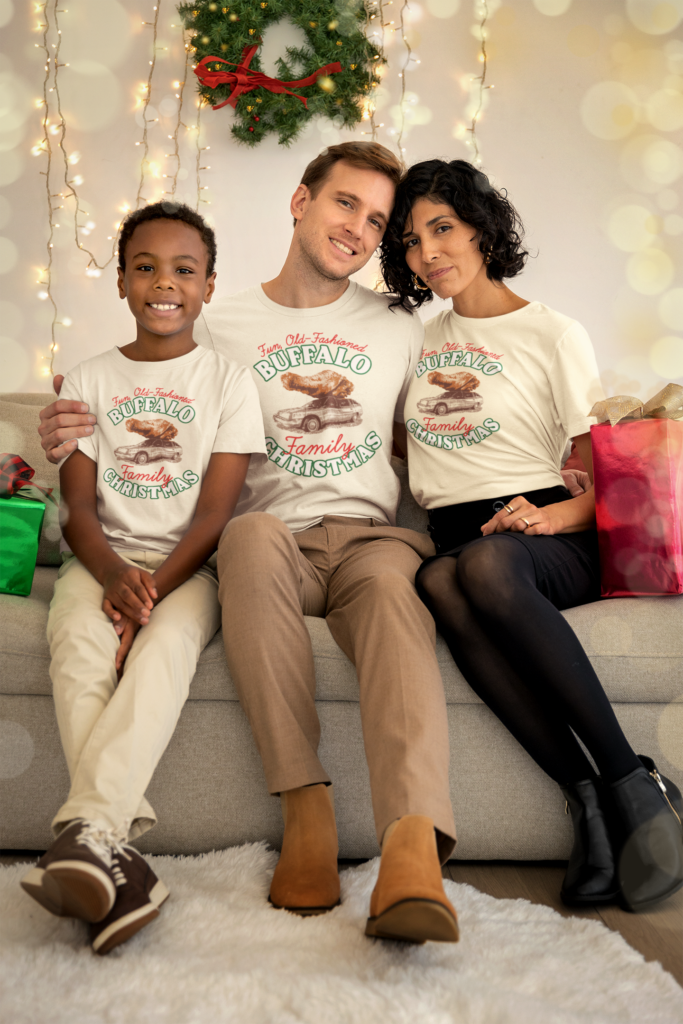 BuffaloFAMbase.com is sponsored by 26 Shirts
Every Monday, we launch a new two-week campaign of a limited edition t-shirt design. Every shirt purchase results in a donation to a local family in need. After the campaign ends, the shirt is retired. A new design is released, and a new family benefits from your fandom!