There aren't enough pleasant routines. The trouble with listing what's wrong with this world is where to start. With obligation and automation factoring into much of our days, it's nice to appreciate the historically unusual habit of making the playoffs. We swore we would've appreciated the streak continuation back around 2016, so enjoy the guarantee of another game after the schedule ends even while griping about the aggravating parts of getting there.
There was no day wasted staring at the television regardless of whether or not it was turned on. Spending useless hours shoveling was a nice change of pace. A totally different primetime preparation not only burned beverage calories: another evening affair for a formidable side reflects how normal the exceptional has become.
The Buffalo Bills playing regularly during irregular windows is a testament to how much attention the NFL thought they deserved. Present conference seeding makes the league looks as if it knows what it's doing this once.
The day's last game is already dramatic.  Followers learn to appreciate victory when there's nothing comfortable about arrival.  Expecting a battle from a divisional enemy is not an excuse for closeness through the very end.  The only thing better than finding a way to win is setting the tone.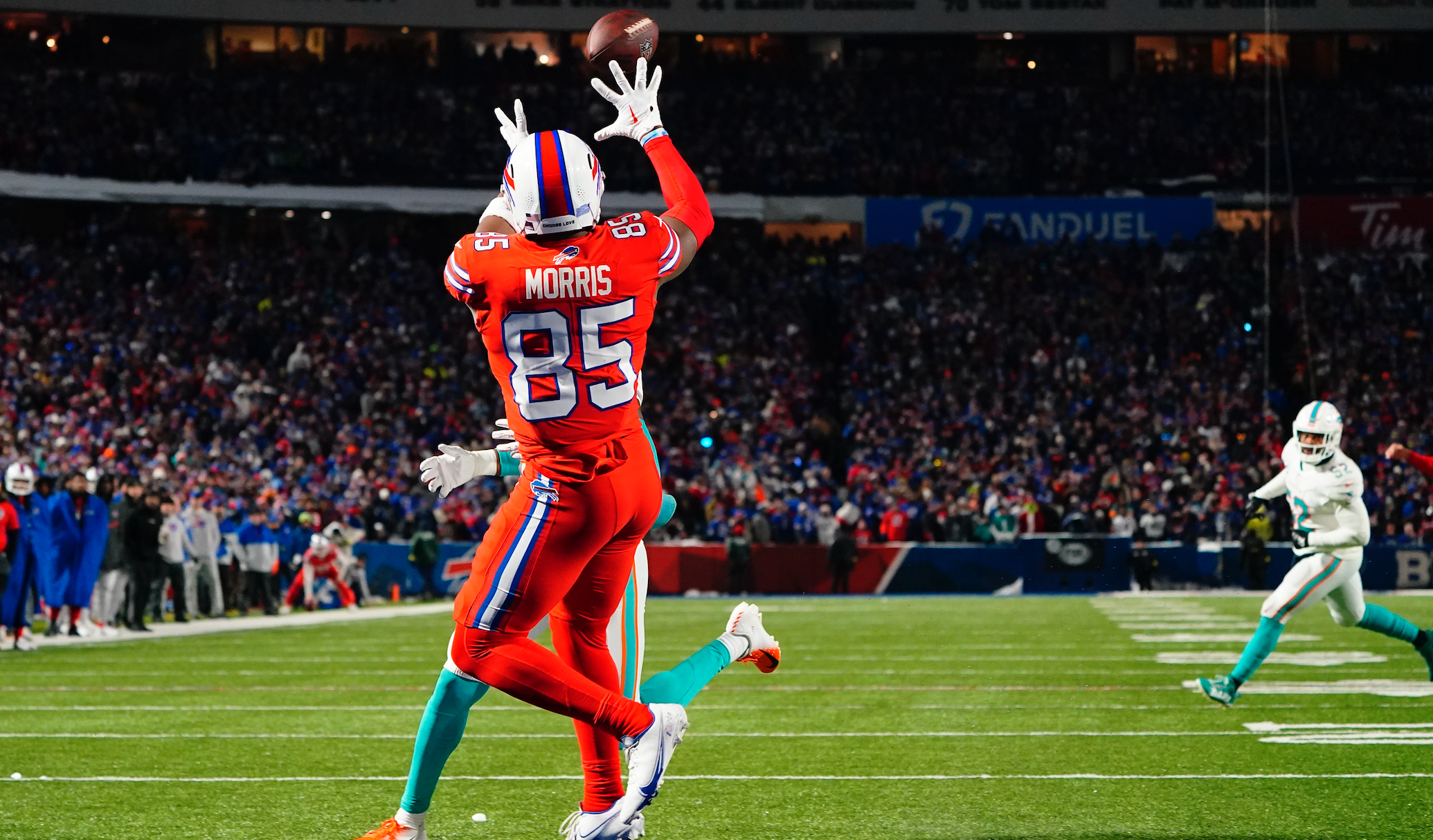 If Bills backers are occasionally frustrated, at least our counterparts end up miserable. Contributions from novel sources are a nice surprise from everyone except fearful opposing defensive coordinators who already struggle to contain the most obvious targets. Enjoy their nightmares about now having to defend the likes of Quintin Morris and Nyheim Hines. The new regulars enable passing everywhere, almost. There hasn't been such a surprising touchdown since Don Smith scored for the Bills in Super Bowl XXV, which only sounds like it's from an odd dream.
You should throw it away as time's about to expire to get a field goal attempt unless you're Josh Allen. Having zero seconds left would inspire panic in normal humans.
A penalty near the half's end which ran off time to the defense's benefit set up a remarkable touchdown that may not have happened with a rule tweak.  Resetting the game clock to where it was when the play started if a defender commits a penalty in the final two minutes of either half would negate this unfair incentive.  I'll also discontinue that baffling endless continuation rule about catches after I'm made commissioner.
Expecting a mere four yards per run is partly the byproduct of an inherent numerical disadvantages. Rushes become 10 on 11 after the quarterback hands off. The dynamic chances if the traditional passer becomes directly involved and especially if he's Allen. Calling his own number both evens the odds and tilts them in Buffalo's favor.
It would be nice to utilize every alternative in both phases. Establishing the pass would set up the run. A little unconventional approach would be more confusing for other teams than in one's own coaching booth.
It's always wise to agree with Stefon Diggs.  Incorporating him into the game plan shouldn't be such a longstanding challenge, what with him being the universe's most awesome receiver.  A scheme that doesn't feature him is as useless as his mouthpiece.
Simultaneously, plays where the defense knows a rush is forthcoming should lead to more pleasing results.  Leslie Frazier will get another head coaching job after he convinces an owner it's someone else's fault players don't tackle.  A zone covering everything but receivers might be even trickier to explain.
The lack of snow was the biggest letdown. In more liquid terms, a leaky offensive line held up as best as possible under dire personnel conditions. Fans would rather not see this unit prove it's possible to overcome a bad snap. But seeing reserves become starters before changing positions leads to the sort of possessions a team just hopes to withstand.
You don't have to ask Santa for Buffalo to make the playoffs. It's easy to measure how far they've come by the level of complaints. The era of routine postseason membership remains dwarfed by the exile that preceded it. Shaky moments on the way to reaching 11-3 are a blessing of a problem.
Perpetually aggravated backers used to rant on MySpace that a little better execution or discipline would've kept this club in the hunt. But today's Bills are at the top left of the playoff picture instead of aspiring to reach the bottom right. Making a postseason appearance is just the start with three regular-season games left if some questionable coordinator calls seem like the worst issue imaginable.
The Bills putting the band back together is hopefully good for more than nostalgia. I'm still holding out hope Brandon Beane is texting Emmanuel Sanders more than season's greetings. A full practice week could mean getting even more from Cole Beasley than a single catch. Knowing John Brown could become active at any moment is itself comforting.
A distraction is the first gift. The Bills playing during Christmas Eve gatherings is the best excuse to not talk to family, and that's what the holidays are about.
Winning despite not reaching potential has become the season's theme.  If domination is elusive, perseverance is the next-best desirable option.  Knowing a tournament bid lies ahead is quite the consolation prize for the lack of blowouts.  The Bills have shown an ability to win one-score games, if that helps.
Editor's babble: Nothing like Anthony Bialy logic to make you think about this team from a different perspective. We love his mind-expansive contributions to our blog. You can also find Anthony on Twitter @AnthonyBialy. Happy Holidays!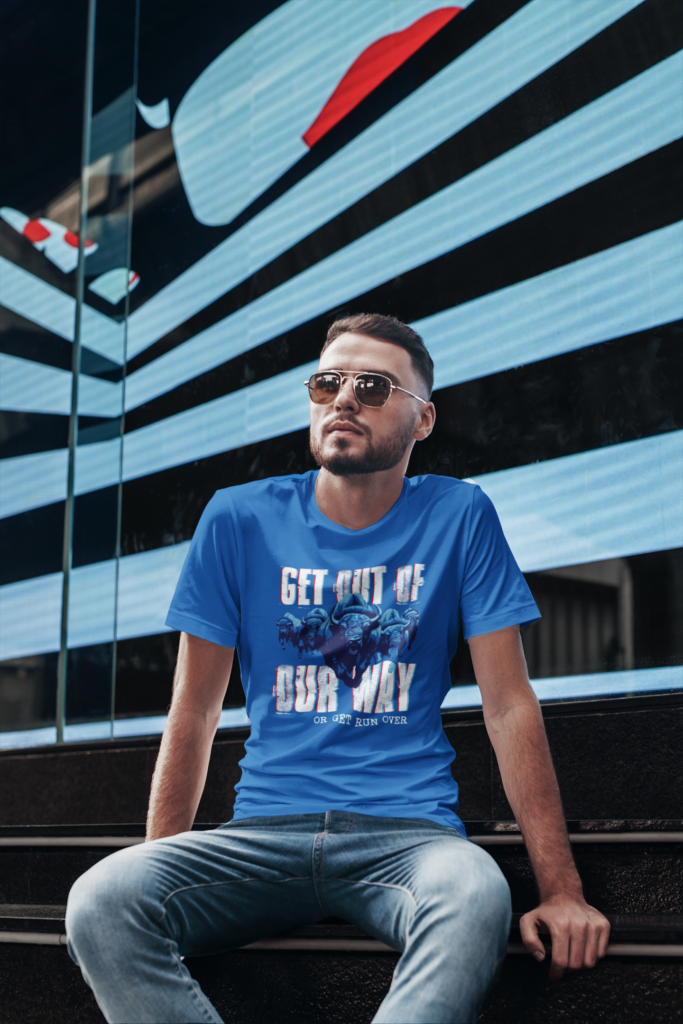 BuffaloFAMbase.com is sponsored by 26 Shirts
Every Monday, we launch a new two-week campaign of a limited edition t-shirt design. Every shirt purchase results in a donation to a local family in need. After the campaign ends, the shirt is retired. A new design is released, and a new family benefits from your fandom!