Fans of the Buffalo Bills likely hoped for a blizzard more so than players on either sideline at Highmark Stadium on Saturday night when Buffalo faced the Miami Dolphins, the feature game on the NFL Network. It was a night to remember, albeit loaded with question marks about the Bills' run defense. Miami was able to run the ball at will against Buffalo throughout most of the game. This recurring flaw and poor performance on defense has been a nagging concern for Leslie Frazier and Sean McDermott… and I'll leave all that for analytic experts to decipher.
If you've been reading my babble over the years, you know I want to share my thoughts about what I saw watching this game from the comfort of our home in the boontillies of Wyoming. My focus is on the mindset of players and coaches and their ability to become the best version of themselves… a narrative that is now a cliche.
It's important to continue growing throughout a person's entire career, no matter the chosen profession. I also believe it's what most of us hope to do in retirement as well. At least this old coot tries to do by sharing wisdom from gained from decades working as a psychotherapist and oncology nurse. We can all make our 1 to ~infinity ~ contribution to society in our unique way.
Observing the process of developing sustained success in the NFL is a slog, but the 'Big Baller' and Sean McDermott have been masterful at rolling out a new way of thinking, coaching and acquiring talent through the draft.
Which leads us to just what went down during the latest installment of the historic Bills/Dolphins rivalry?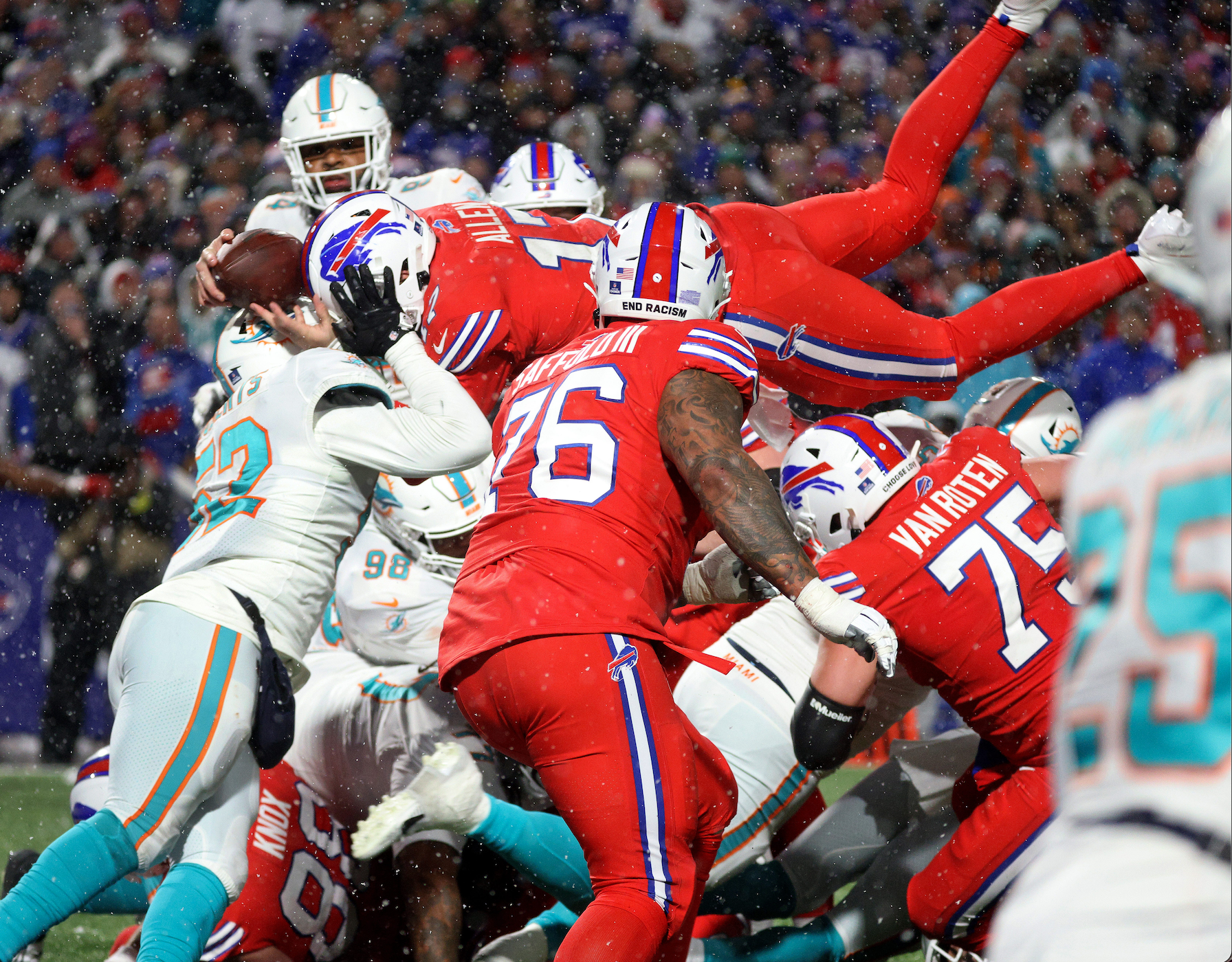 Redemption comes in many flavors
Chocolate redemption would be my first choice flavor, so it's probably a good thing I don't make decisions for an NFL team. However, we have wondered since the 'heat-gate' game in Miami at the end of September about how both teams might fare in a late season matchup in Buffalo.
We now know.
This Dolphins team is solid from top to bottom. McDermott made a comment about facing Miami again in his postgame interview at BuffaloBills.com. The AFCE is a 'dawg fight', so retaining the first seed in the conference will pose a significant mental challenge ahead. Also, defeating the Fins again, even in Orchard Park would be difficult. And the Jets are still nipping at the proverbial 'heels' of the Bills in the AFCE division. The playoff picture right now is as clear as Highmark Stadium in the middle of a lake effect squall.
Cleaning Up Past Mental Errors
This was probably one of my biggest takeaways from the game against Miami. Like Beasley returning to the fold and other 'OMG moments' on Bills Twitter from over the past week, the issue of redemption for bad behavior seems like it is front and center begging for our fandom's attention.
The other notable part of the 'Revenge Tour' through the AFCE division during the last three games is how Buffalo has been making a more mindful attempt to learn from past mental mistakes. This was evidenced by decisive clock management against the Dolphins at the end of the first half, as well as the last drive of the game leading up to Tyler Bass's game winning field goal.
Situational awareness at the end of the game was greatly improved by players like Isaiah McKenzie and Josh Allen, who both recognized the need to kneel down and forego a tempting touchdown late in the game that would give Miami more time to win the game. Thankfully it appears mental mistakes made in the past (cough, KC) contributed to development of a sound process for keeping situational awareness as a priority in players' minds. No easy task.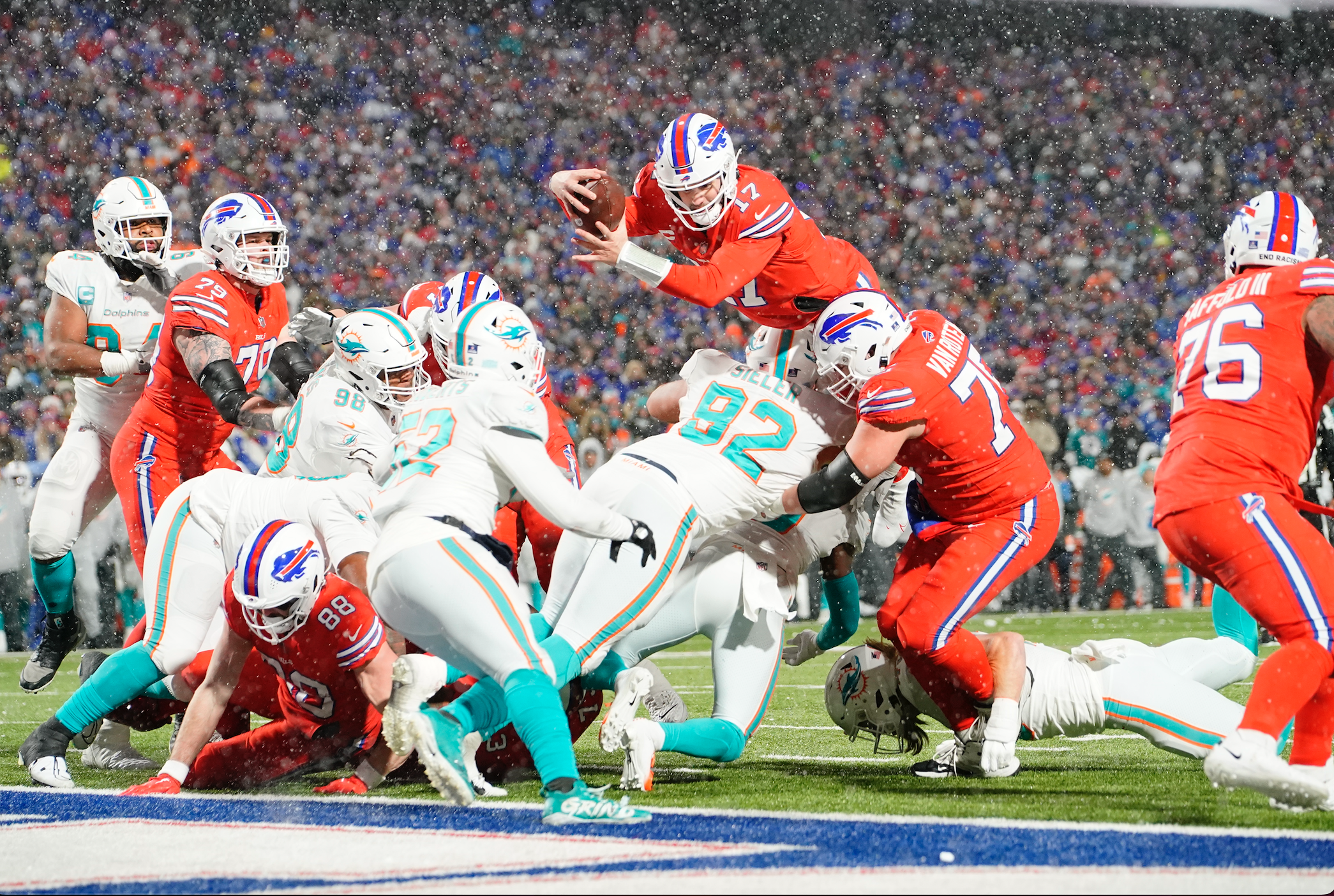 Eye of the Tiger starting to form
A few things started to become clear after reviewing Coach McDermott and players' postgame comments following the Bills' nail biter, 32-29 victory over the Dolphins:
-Josh Allen and Jordan Poyer are now both grizzled veterans. How did this happen so fast?
-Josh Allen will ALWAYS do whatever it takes to win just like he did at Laramie.
-Josh Allen is reaching a new tier level at reading defenses.
-Josh Allen does things only Josh Allen can do.
You don't suppose there is a theme here?
The Buffalo Bills will only go as far as their experienced, exhausted and broken down quarterback will take them. What would an extra week of rest do for Josh Allen right about now? He is the literal heartbeat of this team. He's the ultimate football player who uses his unique physical skills with a high degree of intelligence to become a star quarterback in the NFL.
Further, Josh Allen is basically timeless in terms of how quarterbacks have evolved over the last 50 years. From this fan's old eyes, Allen would have been as much a star in 1970 as he is in 2022. Big rangy dudes with cannon arms and intelligence are in short supply for the NFL, but Josh Allen is the ultimate one-man weapon on offense in so many ways.
If the offense isn't getting enough productivity in any given game, Josh will literally 'Take Charge' of said game. But… 'Take Charge Josh' comes along with 'Hero-Ball Josh' who makes dum-dum plays. There was one play (resulting in a touchdown to James Cook as time expired in the half) that even resulted in a threat by McDermott… to flatten all four tires on Allen's rig if he didn't stop giving into 'Hero Ball Josh' brain farts that are part of Allen's talented and colorful pageantry of talent.
Resilience >>> Redemption
After taking out three divisional opponents over the last three weeks, enthusiasts of the 'Revenge Tour' can take a bow and hang up their hats for now. It's time to revel in a moment of gratitude for a job well done. But there is so much more to do if this team wants to win a championship.
Despite taking the first step by clinching the NFL playoffs, the Buffalo Bills must solve a few problems encountered as a result of a large number of injuries, especially up front on both sides of the ball. The focus of this team is on the term 'resilience', which requires consistent productivity at peak form. Ready or not, the playoffs are right around the corner. Now Buffalo fans know they at least have a ticket to the dance. What more can a Bills fan ask for?
Anything is possible.
Editor's babble: You can also find more from this cupcake blogger on Twitter @RobynMundyWYO.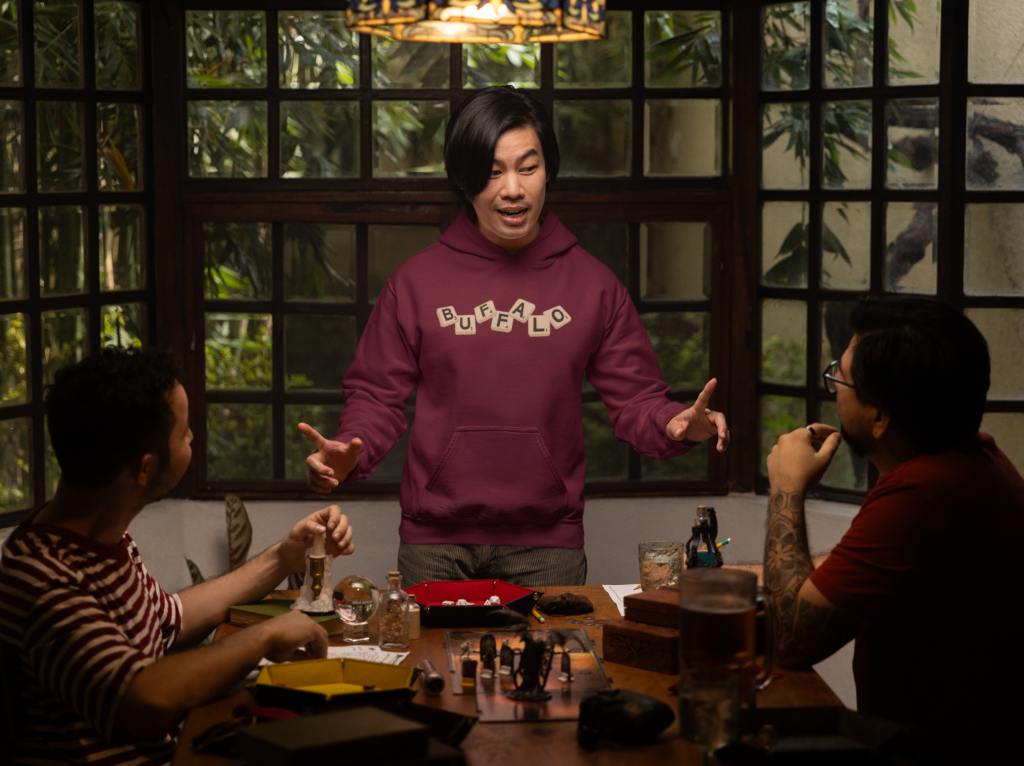 BuffaloFAMbase.com is sponsored by 26 Shirts
Every Monday, we launch a new two-week campaign of a limited edition t-shirt design. Every shirt purchase results in a donation to a local family in need. After the campaign ends, the shirt is retired. A new design is released, and a new family benefits from your fandom!