Saturday, December 17th 8:15 p.m. ET
Highmark Stadium, Orchard Park, NY
Weather: Upper 20s, lake effect snow
Latest line: Bills-7, over/under 44
They are all big, Bills Mafia, but some games are more personal than others. This year's rematch with the Dolphins is the most personal regular season division game NOT involving the Patriots the Bills have played in the 2000s. Yes, letting our players bake while the Dolphins were in the shade worked once. Bad news for Aquamarine Nation; you have to play the Bills twice a season for another dozen or more years with Josh Allen under center.
We have been reminded two seasons in a row not to take winning the division for granted. Sucks for us that the Broncos and Raiders turned into dumpster fires, but the harder the division battle is, the more prepared the Bills will be for the playoffs. It was funny: as expectations have grown the "AFC East Champion" t-shirts could be found on clearance. I wear my $10 purchase proudly! Yes, I will pay whatever they are asking someday for a Super Bowl Championship shirt, but we should never take a division title for granted.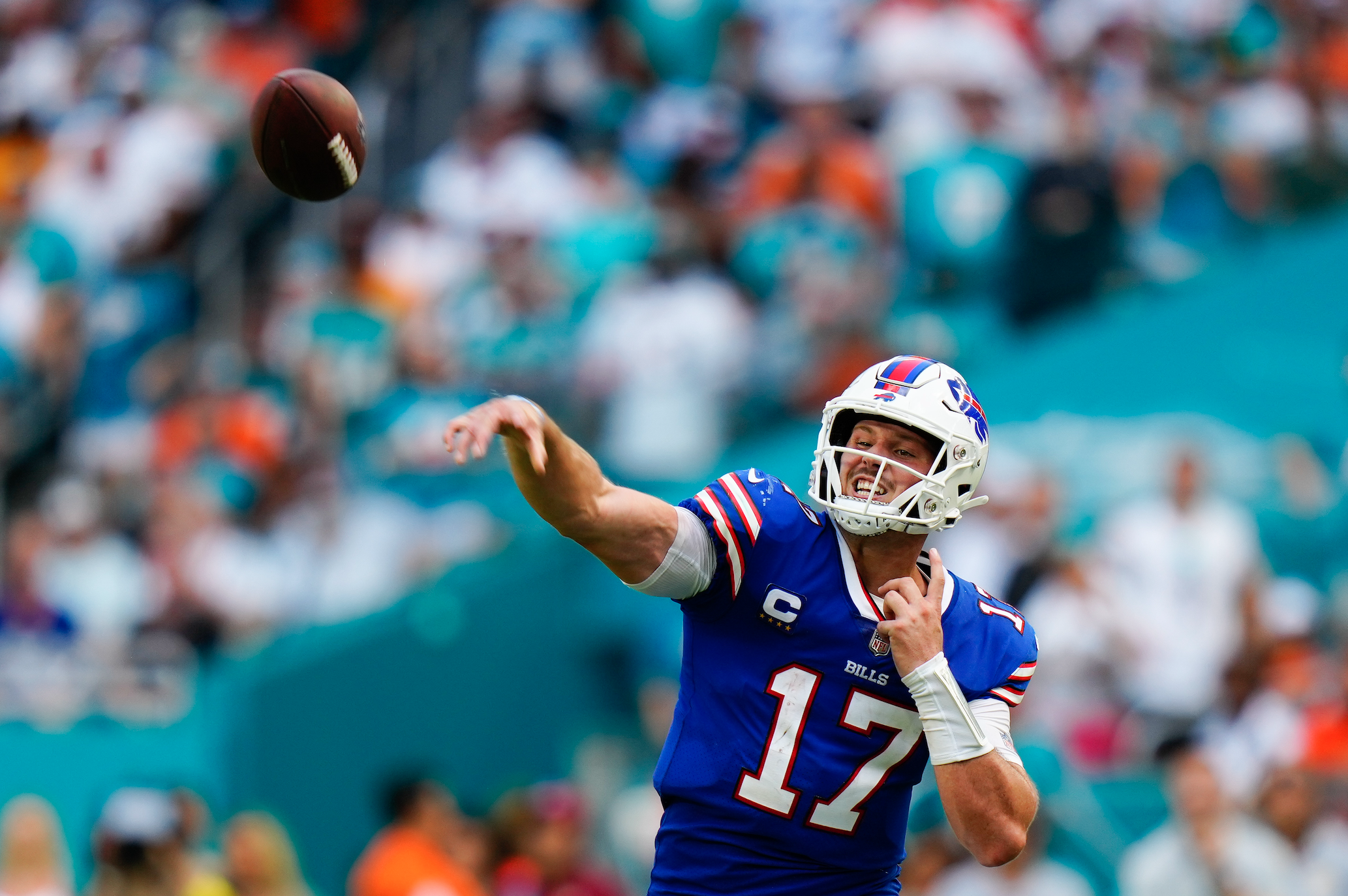 Bring on the Dolphins! Aquatic mammal watching is one of my favorite Florida pasttimes, and they get awfully sluggish when the temperatures plummet. Let's break it down:
QB:
For anyone concerned with the numbers, remember that the road to the Super Bowl in the AFC is entirely outside and north of the Mason-Dixon line. The more paths to victory that the Bills develop confidence in, the better. Josh was drafted with this weather in mind and he has five years of experience in it. [ed. note: eight if you count his time at Laramie]. Tua had trouble getting the ball outside in LOS ANGELES last week! Huge advantage to Bills.
Running game weapons:
The big money for both teams is invested in the passing game. In this type of weather, Josh Allen's running becomes a much bigger factor. I like Raheem Mostert, but otherwise the Dolphins are very thin at the moment. How good an idea is it for Tua to run? Advantage Bills.
Passing game weapons:
The Cheetah (Tyreek Hill) and the Penguin (Jaylen Waddle) are one of the most dynamic WR pairs in NFL history. As good as Diggs is, the Dolphins have the edge at WR. Cole Beasley might be an X factor going forward…never underestimate the importance of converting third downs. Week Five was the last time the Bills scored more than 31 points…the ongoing issue is Dawson Knox. We watch Kelce and Kittle and Andrews run wild on the league. We get glimpses of exciting potential from Knox. The Bills paid him like a star TE. When will the targets start to come more regularly? Slight advantage Dolphins.
Run defense:
Currently the Bills rank fourth and the Dolphins seventh in rushing yards allowed per game. As the Bills defense has gotten healthier, the improvement in this area is significant. One of the quietest heroes on this Bills team is DT DaQuan Jones, one of Beane's best off season signings. Vulnerability to the big play scares me, but advantage Bills.
Pass defense:
Both units gave up 300+ yards last week…call it even. After facing the stout Jets defense it should be better going for Diggs and company. Call it even and a big test for the Bills CB2, which seems to be in flux.
Special teams: This is not an area of strength for Miami…both their kicker and punter are in the bottom half of the league. Hopefully the blocked punt safety that made the 4Q so stressful last week will not happen again. Advantage Bills.
Coaching:
Mike McDaniel has some solid attributes, but the wisdom that comes with experience is not one at the moment. Maybe it was for the benefit of his team, but his "I Wish It Was Colder" t-shirt was as silly as Tua's "It snows in Alabama" comment. Good luck against Sean McDermott, whose #1 attribute is handling adversity. Advantage Bills.
Intangibles:
Revenge and weather are a powerful combo; revenge based on weather is a new one for me. Advantage Bills. In the Dolphins favor, absolutely no one expects them to win, which might help.
The Forecast:
Bills 27 Dolphins 13
If Dan Marino couldn't win up here in the winter, should we expect Tua Tagavailoa to do so?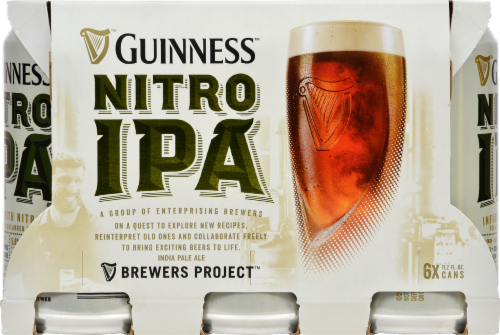 The Pregame Plan:
Food:
Like many of you, the flexed game conflicts with a Christmas Party. Going early, and leaving in time to be on the couch by kickoff. Not sure what everyone is bringing, but all you can eat appetizers works for me. Here's hoping my brother in law brings the Greens and Beans!
Beer:
The Joe Montana ads are working on me…when I get home I am pouring a pint a Guinness! Nothing beats draft, but the Nitro cans come pretty close.
Music:
We are in the two week window that I will listen to Christmas Music, so let's welcome our friends from Miami with some Jimmy Buffett Holiday selections:
Merry Christmas Alabama-Tua says it snows there.
The Twelve Days of Christmas-the Parrothead Version.
Rockin' Around the Christmas Tree-feel free to substitute Brenda Lee.
Wonderful Christmastime-might save this for the post game vibe.
They all count the same, Bills Mafia, but some wins are more satisfying than others. May this be one of those. Squish the Fish!
Editor's babble: It's been a few decades since I had this much vengeance in my heart about the Dollies. After putting our guys in a medically dicey situation in all that heat, I hope McDaniels and his "I Wish It Was Colder' stuff freezes his buttocks off and his team does as well. Thanks to Joe Reagan for his great contributions to our blog. You can also find Joe on Twitter @joer869.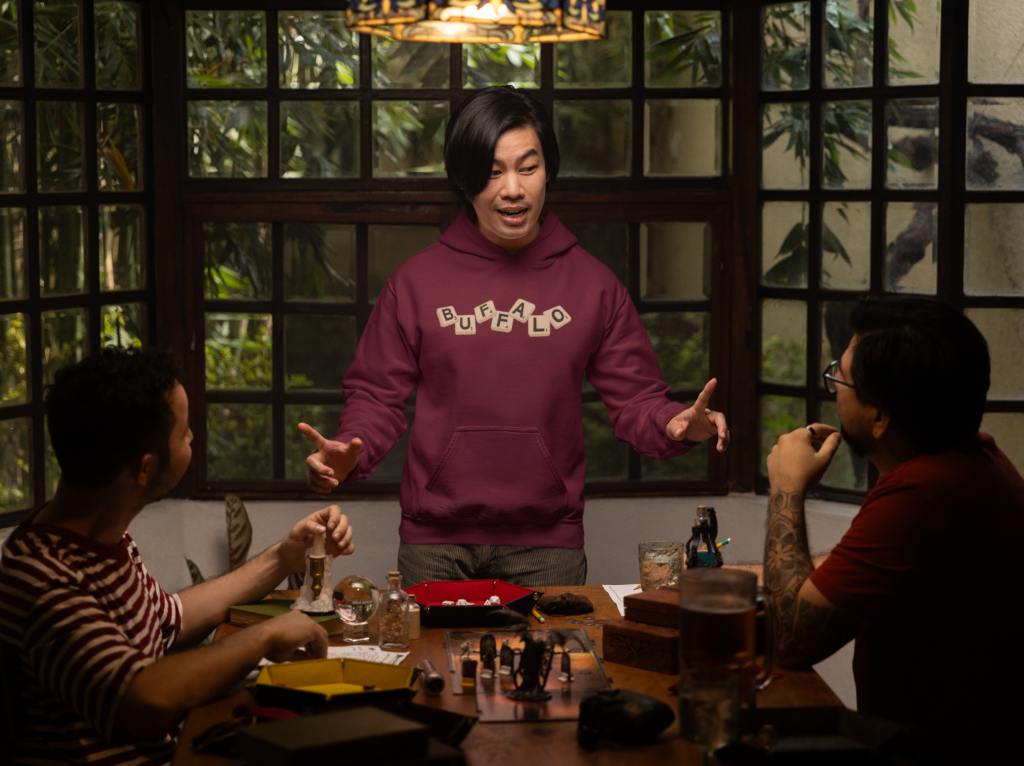 BuffaloFAMbase.com is sponsored by 26 Shirts
Every Monday, we launch a new two-week campaign of a limited edition t-shirt design. Every shirt purchase results in a donation to a local family in need. After the campaign ends, the shirt is retired. A new design is released, and a new family benefits from your fandom!