In a highly competitive profession there is no room for excuses, especially in the case of professional sports. Players are paid extravagantly for their efforts on the field, but with those eye-popping paychecks comes grandiose expectations. It doesn't matter who is hurt or tired, whether a coach is calling the right plays, or what the weather is like – teams and individual players are expected to perform at an elite level regardless of any exterior circumstances.
If you can't live up to the sky-high expectations the media will eviscerate you for all your worth and any context or empathy will get tossed out of the window immediately. To put it simply: the Bills went through hell to get to their "home game" Sunday. They were unable to practice on Friday. After record-setting snowfall landed across Buffalo Thursday and through the entire weekend, the NFL was left with no choice but to move Sunday's affair out of New York and onto a neutral site in Detroit, Michigan. It took an entire community and organization to get the Bills to the airport and then they had a professional game to play that they were expected to win. No excuses.
If the Bills went into Ford Field Sunday and put up a third straight loss, it's not difficult to imagine the media and fans alike calling the team "frauds" and sending an early cancellation notice to a weeks long party unlike Western, NY has ever seen in February. Yet, the Bills battled out a slow start and reminded the league why they are a stacked team on all three phases of the ball that no one wants to see in the playoffs. Today, I'll discuss the defense showing out yet again, the running game coming alive, and a remarkable special teams performance. I'll also preview the upcoming Thanksgiving Day matchup against the Lions at 12:30 PM ET when the Bills will return to Ford Field for the second time in a week.
Did somebody say the Bills can't stop the run?
After three straight games where the Bills struggled to stop a team's top running back the Bills held one of the best backs in the league, Nick Chubb, to a pedestrian 19 yards on 14 rushing attempts. That checks out to a mind-bogglingly bad 1.4 yards an attempt for Chubb. The Bills doubled down on stopping the run and although the CBs had a tough time covering one-on-one against WRs Amari Cooper and Donovan Peoples-Jones it was a potent formula for stopping the Browns offense. It felt like nearly every first and second down carry was negated by a variety of Bills defensive players barrel-rolling whatever back had the ball before they could even think about crossing the line of scrimmage. One of the unquestionable leaders of this pack of wild dogs is LB Matt Milano. Milano finished the game with 12 total tackles, 3 of them resulting in a tackle for a loss, one of them resulting in a sack, and also securing a key fumble recovery. Milano has proven to be one of the best players on this team and is in the prime of his career. Everywhere the ball goes, he follows, and delivers. The Bills look like geniuses for giving him a contract extension in 2021 and with Milano in tow for the next two seasons they might just let LB Tremaine Edmunds walk.
DT Jordan Phillips let his feelings about Milano's play this year be known after the game, but Milano wasn't the only player showing out Sunday for the defense. The return of S Jordan Poyer was welcomed with open arms, and he immediately made his presence felt when he absolutely demolished TE David Njoku on a screen where he had nothing but open space ahead of him. Poyer also managed to accrue a pass deflection on a catchable pass for Njoku later in the first quarter which helped get the Bills defense off the field. After getting torn up by Vikings WR Justin Jefferson last week it felt good to see a DB knock out a catchable ball. The Bills defense got another turnover on downs in their own territory after QB Jacoby Brissett tried to rush a QB sneak consecutive times. The Bills weren't fooled for a second with both Phillips and Lawson using their size and strength to pull Brissett down. DT Ed Oliver also accrued 3 tackles for a loss and backup LB Tyrel Dodson lead the team in tackles, but there is a notable drop in coverage ability between him and Edmunds. Regardless, this group is a top tier defense, and the kind that can do damage in an offensive catered league.
Big day for the Bills running backs
With the game being moved to an indoor facility, I like many others, expected Josh Allen to be his usual workhorse self and lead the team in rushing yards and passing yards, but the Bills running backs were given the chance by OC Ken Dorsey to take the workload for once. RB Devin Singletary and James Cook combined for 29 carries with both of them gaining 86 yards a piece, totaling 172 yards between the two of them. Cook averaged nearly 8 yards a carry and showed why the Bills spent a second round pick on him, having a career high in rushing yards.
Cook's burst out of the backfield and past the line of scrimmage was impressive and the offense began to come alive before the end of the third quarter. Cook was able to gain some big yards when the Bills had a lead, and even when it was obvious he was about to get the ball. The broadcast even told a story that McDermott called Cook after trading for Nyheim Hines to explain why they made the move, but to me, that shows Cook is an investment the Bills are planning around for the future. RB Devin Singletary also had a solid performance, averaging 4.8 yards a carry, and more importantly, scoring the team's first second half TD in three weeks!
If you watch the above TD play you can see the left side of the Bills O-line move the Browns D-line out of the way with a force, opening a big hole for Singletary to walk through into the end zone. WR Gabe Davis and Dawson Knox also get in on the action helping put chips on CB A.J. Green and DE Jadeveon Clowney. Knox also had a big game, notching seven catches off seven targets for 70 yards. His second catch of the day helped get the offense out of a rut as he finally got the Bills a first down after they didn't get one for the first quarter and a half of the game. He secured a catch he had to jump for and was able to get past S Grant Delpit in open space on third & 10. The Bills offense played the patient game Sunday, taking what the defense gave them, and playing conservatively when they had a lead after halftime, but to continually win in the NFL you have to switch it up and the Bills shown you don't have to depend on Josh Allen's arm exclusively to win games.
Investment in Special Teams paying off
It's the most forgotten about part of football. The Redzone channel does all it can to avoid showing punts and kickoffs every Sunday, but there are hundreds of players across the NFL who exclusively belong on rosters for their ability to contribute on special teams. The Buffalo Bills put an emphasis on this and exclusively sign and draft players strictly for their contributions on punts and kicks. Sunday showed why this is a worthwhile investment for the third phase of the game we as fans often forget about.
To begin with, K Tyler Bass put on a show. He went 6/6 on field goals and tied Steve Christie's Bills record from 1996 for most field goals in a game. One of the field goals made was a 56-yarder and Bass crushed the kick, which the broadcast criticized the Bills attempting before he made it. Bass is currently tied in second place amongst the NFL for most field goal this season with 22. He is also 30/30 on extra point attempts this season. Bass is looking like another late-round draft steal that Beane and company put some faith in and are now reaping the rewards. Expect a contract extension for him soon.
The Bills also came through on another kick, but from the opposite side, as DT DaQuan Jones blocked a 34-yard field goal attempt after a questionable pass interference call on S Damar Hamlin gained the Browns 36 yards. Newly acquired RB Nyheim Hines also recorded back-to-back 20+ yard returns on a punt and kick return. Lastly, and maybe even most importantly, the Bills succeeded against two different onside kick attempts by the Browns. Rookie LB Terrel Bernard fell on the first attempt, limiting the ball any chance to bounce. Down by eight with 19 seconds left, the Browns second onside attempt hit Gabe Davis, causing a fumble, but RB Taiwan Jones fought his way to the ball and swatted it out of bounds. It was a nerve-wracking moment and is an unfriendly reminder the Bills need to get better at putting away games, but it showed why the Bills invest in special teams. Every single member of the roster matters and the Buffalo Bills embody that.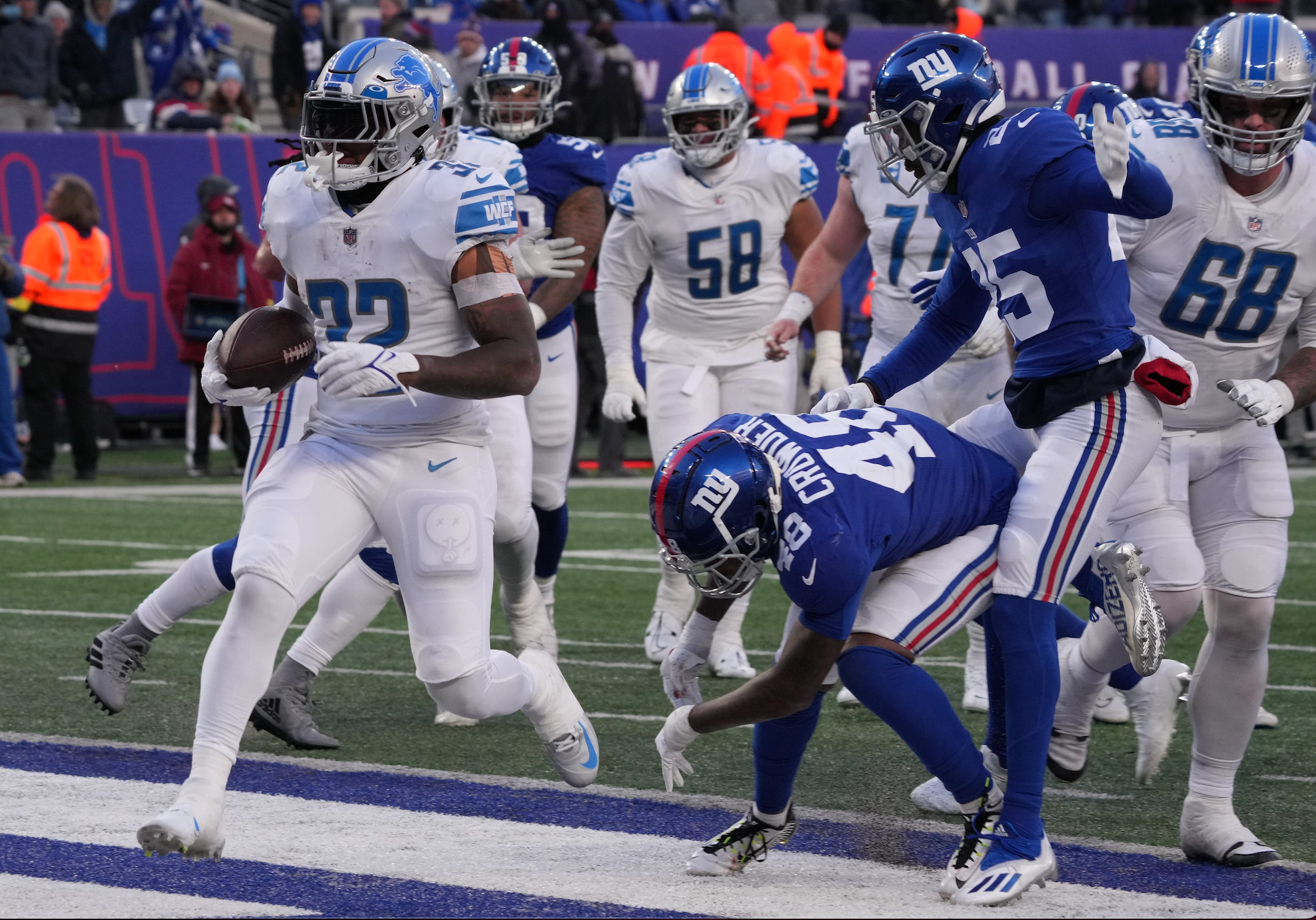 Looking Forward
Bills Injury Update
As much fun as it is to have a Thanksgiving game, the Bills are in a bit of a bind as they only have three full days to recover from the game against the Browns and also have to shovel out their driveways. DE AJ Epenesa, LB Tremaine Edmunds, C Mitch Morse, and DE Greg Rousseau are all not practicing to start off the week. On a short week it's easy to imagine none of these players will be playing. Morse is probably the biggest concern of the bunch as he played through an ankle injury last Sunday and is a crucial member of the Bills O-Line. We have already seen enough fumbled or bobbled snaps this season from the Bills and Morse being out merits risk for more to occur. CB Kaiir Elam is a full participant in practice again and I imagine with the way the corners struggled last Sunday the Bills will want him out there no matter what. Lastly, I would imagine CB Tre'Davious White does not make a triumphant Thanksgiving Day return after tearing his ACL one calendar year ago. Ford Field has the same turf field as New Orleans which the NFLPA claims increases the risk of non-contact knee injuries which is exactly what White suffered last year, which has kept him sidelined since. Honestly, I don't blame him for not wanting to put his career at risk because the NFL and its owners are unwilling to invest in the safety of its players. Regardless, I do think his time is approaching and I wouldn't be shocked to see him make his debut against the Patriots next Thursday.
Thanksgiving Day Brawl
The Bills return to the stage on Thanksgiving at Ford Field marking their third Thanksgiving game in the last 4 years. The Bills might be a small market team, but America loves watching them. I imagine the NFL is hoping the Bills can help bring a draw to an early contest that usually consists of the Lions essentially losing by halftime. Before we completely dismiss the Lions it's vital to recognize they are currently on a three-game win streak after starting out 1-6 on the season. After suffering blow out losses against the Cowboys and Patriots most critics and fans alike wrote this team off, but they have some unquestionable grit to them. Fired up by their passionate HC Dan Campbell, the Lions are flat-out sick of being taken as a joke or a bye week. They are coming off a massive double-digit road win where they held star RB Saquon Barkley to 22 yards off of 15 carries (1.5 yards AVG a carry). RB Jamaal Williams leads the league with 12 rushing touchdowns and RB D'Andre Swift also offers versatility and presents the opportunity to breakout at anytime. Veteran QB Jared Goff definitely plays a game manager role, but he has done a good job of it by limiting his knack for interceptions as of late. Their O-line is a dominant force and there is no question that running is the strength of the team.
I imagine the Bills defense will employ a similar defensive strategy as they did against the Browns, trying to force their QB to throw as much as possible. The Lions young defense has been one of the worst in the NFL, but they have recently taken a step forward, accumulating seven forced turnovers in their last three wins while only having one of their own in that winning stretch. DE Aidan Hutchinson is making a case for Rookie DPOY as he has 5.5 sacks on the year, and two massive INTS in their last three wins. For context, Von Miller has 2 interceptions across his entire career. To the Bills luck, starting Lions CB Jeff Okudah, has been ruled out with a concussion so this could be a matchup issue the Bills look to exploit. Don't be surprised if the Lions bring a dogfight to the Bills. I have a feeling this game is gonna be a closer affair than most Bills fans are comfortable with. The Bills might be coming off a short and hectic week, but as is noted earlier, there is no room for excuses in the NFL.
Editor's babble: Happy Thanksgiving! We are thankful for Joe Larkin and his terrific contributions to our blog. You can also find Joe on Twitter @jooelarkin.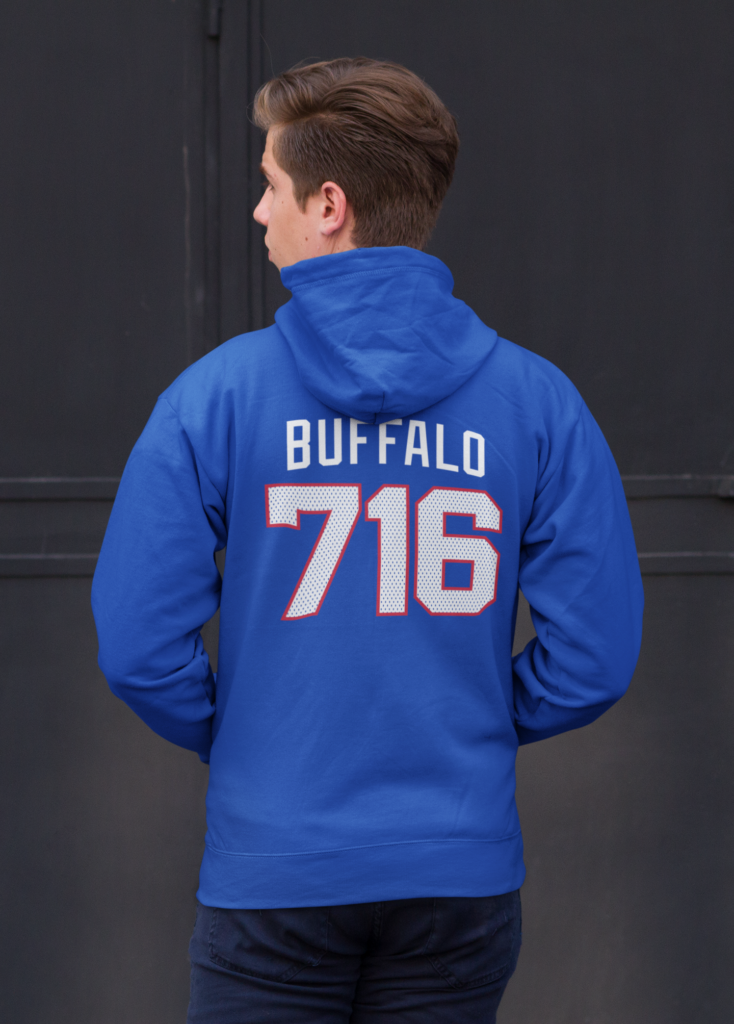 BuffaloFAMbase.com is sponsored by 26 Shirts
Every Monday, we launch a new two-week campaign of a limited edition t-shirt design. Every shirt purchase results in a donation to a local family in need. After the campaign ends, the shirt is retired. A new design is released, and a new family benefits from your fandom!