Thanksgiving, November 24th at 12:30 PM ET
Ford Field, Detroit
TV: CBS
Latest line: Bills-9.5, over/under 52.5
Happy Thanksgiving Bills Mafia! I am thankful for a truly team effort in the victory over the Browns. That team included a lot of heroes in the south towns that banded together to get the Bills to Detroit in the first place. God bless all of you. Circle the wagons…and if necessary, the four wheel drive vehicles, plows, and back-loaders!
Three Stars from the Browns game:
3.
Tyler Bass-oh, the numbers he would put up in a dome….honorable mention to Dawson Knox, Tyrel Dodson, DaQuan Jones, and Shaq Lawson.
2.
James Cook-more please!
3.
Matt Milano-maybe the best of many good games in his career?
Power Rankings:
Chiefs-huge lead in a disappointing division.
Eagles-not pretty, but good teams win close games.
Bills-take care of the AFC East first.
Cowboys-ready to roll with Dak in form.
Dolphins-they are a real threat.
Ravens-wonder about their ability to match the more explosive teams.
Titans-almost guaranteed a top 4 seed.
Bengals-Joe Burrow still not getting his due from some.
Vikings-5 though 10 pretty close.
49ers-should win the West.
The focus turns to the Detroit Lions, who come off an impressive road win over the Giants.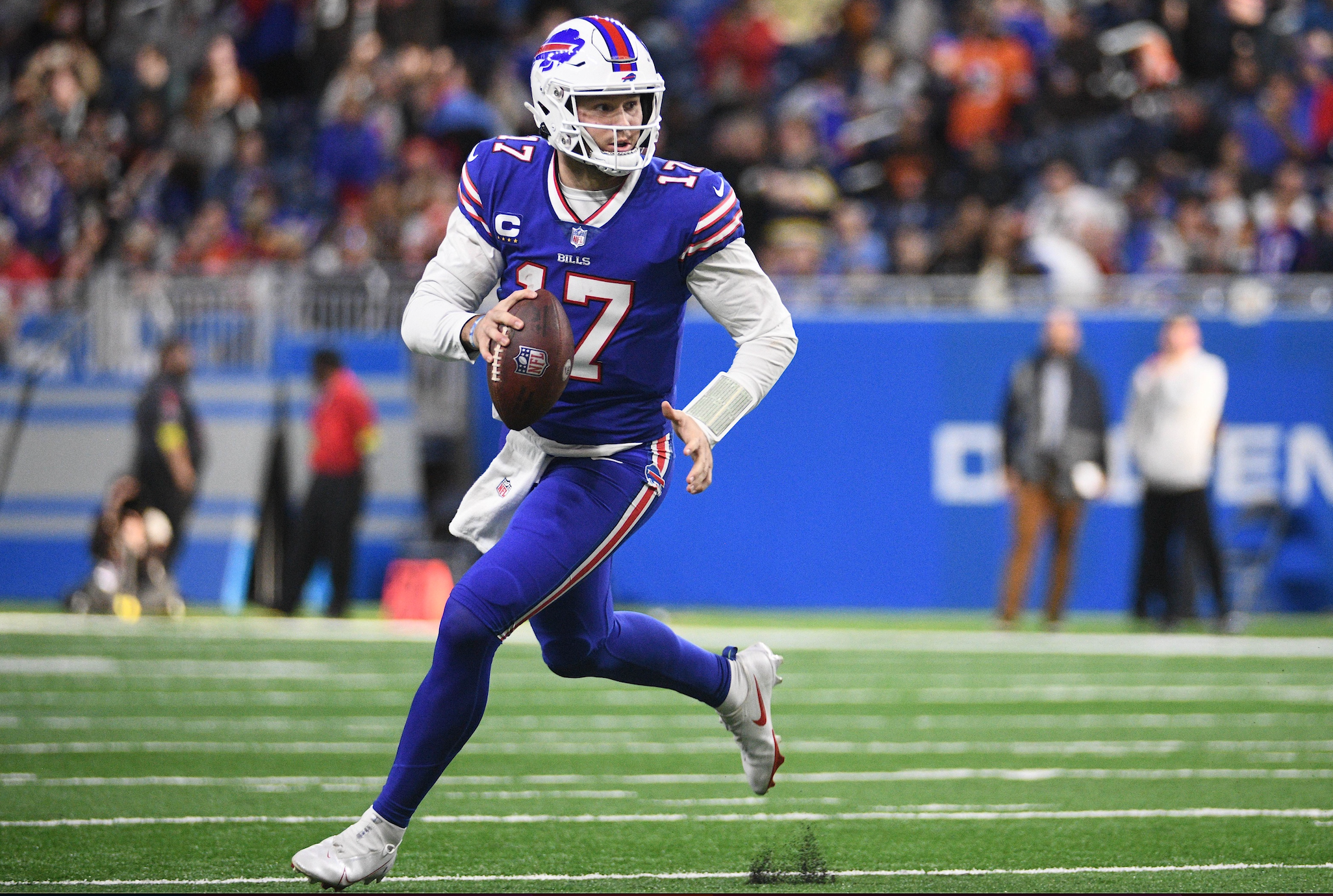 QB:
I liked "Game Manager" Josh in the Browns game. A recalibration was necessary and it was largely successful last Sunday. That version might be all we need vs. the Lions, Patriots, Jets, and Bears. Full on Josh may be required for the Dolphins, Bengals, and playoffs. Patience! Goff is a younger Kirk Cousins with lesser weapons. Advantage Bills.
Running game weapons:
The Lions running back by committee is one of the more balanced in the NFL. Jamaal Williams is having a great year. Both teams have a Georgia speedster in the change of pace role. I am hoping we get 30 plus carries again with double digit touches for both Singletary and Cook, and as few Josh runs as possible. Even.
Passing Game Weapons:
It seems that in order to accomplish Allen's reset and wake up Davis and Knox, someone's touches had to suffer. Unless the Lions concoct a crazy scheme, I expect a huge game out of Stefon Diggs. The trolls wanted to make more of that sideline conversation, but it was just a manifestation of competitive desire. Amon-Ra St Brown and Jameson Williams will be a dynamic duo-next year. Huge advantage Bills.
Run defense:
The Bills have slipped a bit, but still rank in the top 10. The Lions are a bottom five unit. Advantage Bills.
Pass Defense:
Injuries have pushed the Bills numbers to the middle of the pack, and I am not factoring in anyone who didn't play Sunday. The Lions secondary is bad, and their best CB, Jeff Okudah is doubtful. Advantage Bills.
Special teams:
Six Bass field goals! Electric returns from Nyheim Hines! A blocked FG. Great week! Nothing special for the Lions. Advantage Bills.
Coaching:
On the very simple metric of record vs expectations, this looks like a draw. We like Dan Campbell, but it's still early in the construction project.
Intangibles:
The Bills are very familiar with Thursday games. We are now newly familiar with Detroit and Ford Field. We still sit behind Miami in the AFC East. In the Lions column, Thanksgiving tradition and slim wild card hopes. Not enough-advantage Bills.
The pick:
The Bills in a dome against one of the worst defenses in the NFL is a good spot for the first dominant win since the Steelers game.
Bills 41 Lions 17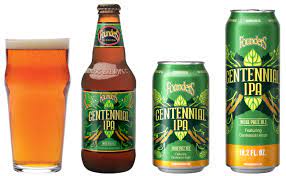 The Pregame Plan:
Food:
The ongoing issue in my house is when, not what. Normally we time Thanksgiving Dinner for halftime of the Lions game…not acceptable this year. I am leaning towards Turkey at noon, pie at halftime, and plenty of leftovers and naps the rest of the day.
Beer:
One of the pioneers in the Craft Beer Industry is Founders Brewing from Grand Rapids Michigan. Their Centennial IPA is on my short list of favorite straight up IPAS.
Music:
Going Mo-Town with the Jackson 5 and their four breakout #1 singles, in chronological order:
I Want You Back-this holds up so well 53 years later.
ABC-introduced my kids to this song on a diner tabletop Juke Box.
I'll Be There-where there is love Bills Mafia will be there.
The Love You Save-great version from Ed Sullivan May 10, 1970.
Count our many blessings Bills Mafia, and bow our heads in thankfulness.
Editor's babble: We are thankful for Joe Reagan's terrific contributions to our blog. You can also find Joe on Twitter @joer869.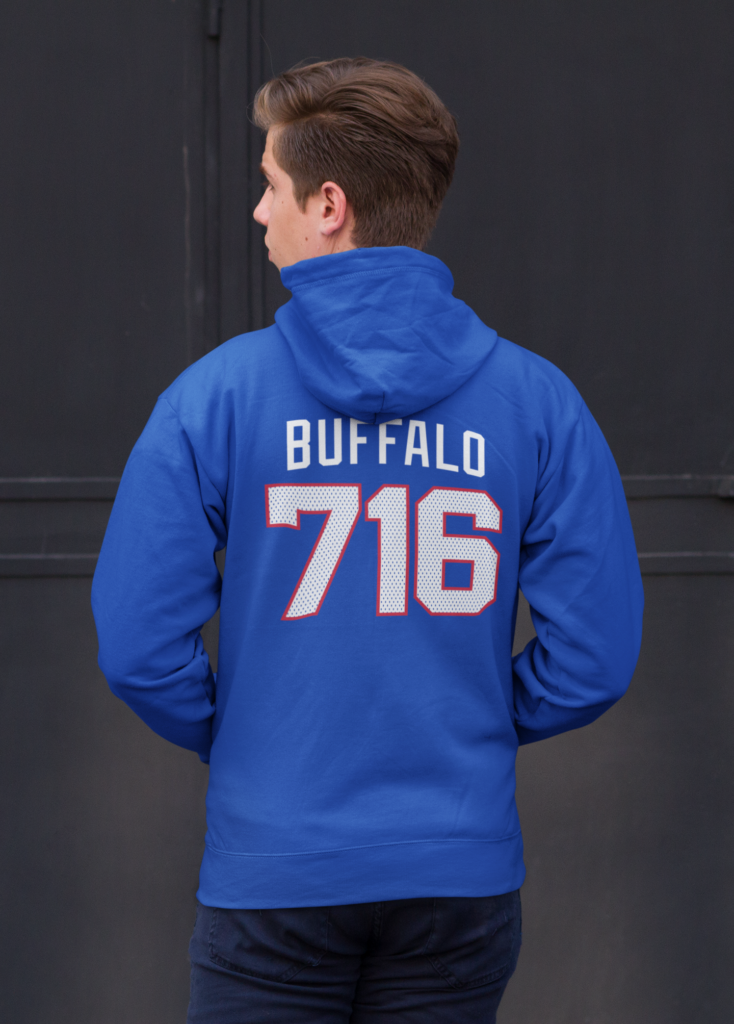 BuffaloFAMbase.com is sponsored by 26 Shirts
Every Monday, we launch a new two-week campaign of a limited edition t-shirt design. Every shirt purchase results in a donation to a local family in need. After the campaign ends, the shirt is retired. A new design is released, and a new family benefits from your fandom!