A Tale of Two Halves
Sunday night's affair in Orchard Park created a dichotomy that is unfamiliar with Bills fans, especially those of the drought era. Sure, the Buffalo Bills beat the lowly Green Bay Packers at home by double digits, for all of the world to see, but at the same time, it felt like the Bills could have done more. It's an interesting duality to now be taking part in. We expect to win most games and expect the players to play at a high level every game, and even when we win, unless it's an epic comeback or absolute beatdown, it doesn't create the level of dopamine in our brains we're craving with a star-studded team. Although the Bills put up 24 points in the first half, they managed to only score 3 on offense in the second, which is their lowest output in a half on offense since the Week 3 loss to Miami. The defense put consistent pressure on Aaron Rodgers, yet gave up 6.7 yards a carry in the contest. Today, I'm gonna dive into what impressed me from the Bills last Sunday and what made me concerned, and how teams might approach the Bills in the coming weeks.
The Good
One of the most impressive feats of last Sunday was Buffalo's commitment to a balanced game. The offense ran the ball 27 times and threw the ball 25 times. Ken Dorsey and the offense are clearly making a push to take some pressure off Allen and avoid becoming a one trick pony. After going three and out to start, the Bills responded with three straight touchdown drives, featuring some explosive runs from Devin Singletary, James Cook, Josh Allen, and Isaiah McKenzie throughout.
With teams constantly preparing for one of the best QB/WR duos in the league a lot of defenses will shift towards a two high safety look. All that means is defenses are beginning to leave two safeties deep throughout the game to try and get extra protection against the deep ball and prevent WRs like Diggs and Davis from being covered one-on-one. It's a solid game plan against the Bills and is becoming commonplace across a QB friendly league, but with that comes less help against the run. The Bills took full advantage Sunday and on their first TD drive, they only threw the ball once one yard for a Dawson Knox TD that was designed to look like an Allen run. Once the offense can get the safeties to move up a bit, they'll begin to test them through the air. Shortly after their run heavy start they scored a touchdown within four plays and under two minutes on a laser to Diggs. Allen is constantly dueling with the safeties every game and is doing all he can to manipulate them with his eyes to hold them for even half a step so he can help get his guys open. If you watch the video below you'll see Allen is not looking at Diggs before he decides to throw, he's looking at the middle of the field, he knows he's going to Diggs, but he wants to get the DBs to pause for half a second before he launches the ball to his target. In a game of inches, this makes a world of difference.
Buffalo's defense once again had an outstanding game and even though they let up the aforementioned 6.7 yards a carry (7.2 yards a carry against lead back Aaron Jones), it was all a part of Leslie Frazier's plan to put away the Packers. The Bills wanted to take away Aaron Rodger's ability to throw the ball all over the field and force him to hand the ball off, again and again, and again. Although, this might sound like an effective way to keep Josh Allen off the field considering the Packers ran more plays, gained more yards, and had more time of possession, it doesn't matter when the opposing team can score so quickly, and the Packers couldn't execute when it genuinely mattered. The Bills defense forced two turnovers on downs and recorded a Matt Milano interception off a Tim Settle pass deflection (who also recorded his first sack as a Buffalo Bill Sunday). On the first turnover on downs, on fourth and third from the Buffalo 38, Ed Oliver blew up the play and forced Aaron Rodgers to throw an errant pass. The Bills offense followed that up with a touchdown. After halftime, being down 10-27 Green Bay drove all the way downfield and on fourth and 1, from the Buffalo 26, Aaron Jones got absolutely blasted by Taron Johnson. Von Miller full on drove RT Yosh Nijman across the offensive line into Aaron Jones which left him with no running lane. After Allen made a bad mistake and threw a pick, the Bills intercepted Rodgers a whopping five seconds later. The defense may give up yards every game, but they have consistently turned it up when it's needed and watching the opposing QB angrily remove their chinstraps in defeat is becoming a weekly theme for this defense.
The Bad
As I mentioned earlier, the Bills only put up three points in the second half which left a bad taste in a lot of fans mouths, but how did this happen? To start, this contest got insanely chippy before the game even started. CB Jaire Alexander and Diggs continually went at it all night, even in the post-game pressers. Gabe Davis also proceeded to jaw with Alexander and CB Rasul Douglas throughout the game. After scoring a TD Diggs had to have multiple teammates hold him back from Douglas. Although hostility is normal for any NFL contest, it seemed to distract the Bills a bit and maybe even Josh Allen. On third and 9 at the Buffalo 33, Allen attempted to force a throw across his body into the middle of the field for Gabe Davis, when he had a wide-open Khalil Shakir past the sticks in front of him. On the next ensuing drive, on third and goal, Allen avoided throwing the ball away on a broken play and instead threw the ball into the dirt which Alexander was able to scoop up. Lastly, on their final drive, Gabe Davis drew an unnecessary roughness penalty for hitting Alexander after a first down was gained and Allen threw a ball too high for WR Jake Kumerow on third down. The little mistakes suggest the team was trying to do too much to make a big play when they already had a significant lead. I suggested in my last column, the Bills tend to steamroll bad plays upon bad plays and one of the ways to ignite that is by pissing off Allen and the Bills offense.  A strong example of this is the 2020 AFC Championship game against KC where the Bills completely lost their cool and composure by the end of the game and failed to make plays on offense. The Bills have a lot of players with massive chips on their shoulders, and although that can add some fuel to the fire and reflects Western NY ethos, it's worth noting the Bills don't always play well when they let their emotions get the best of them.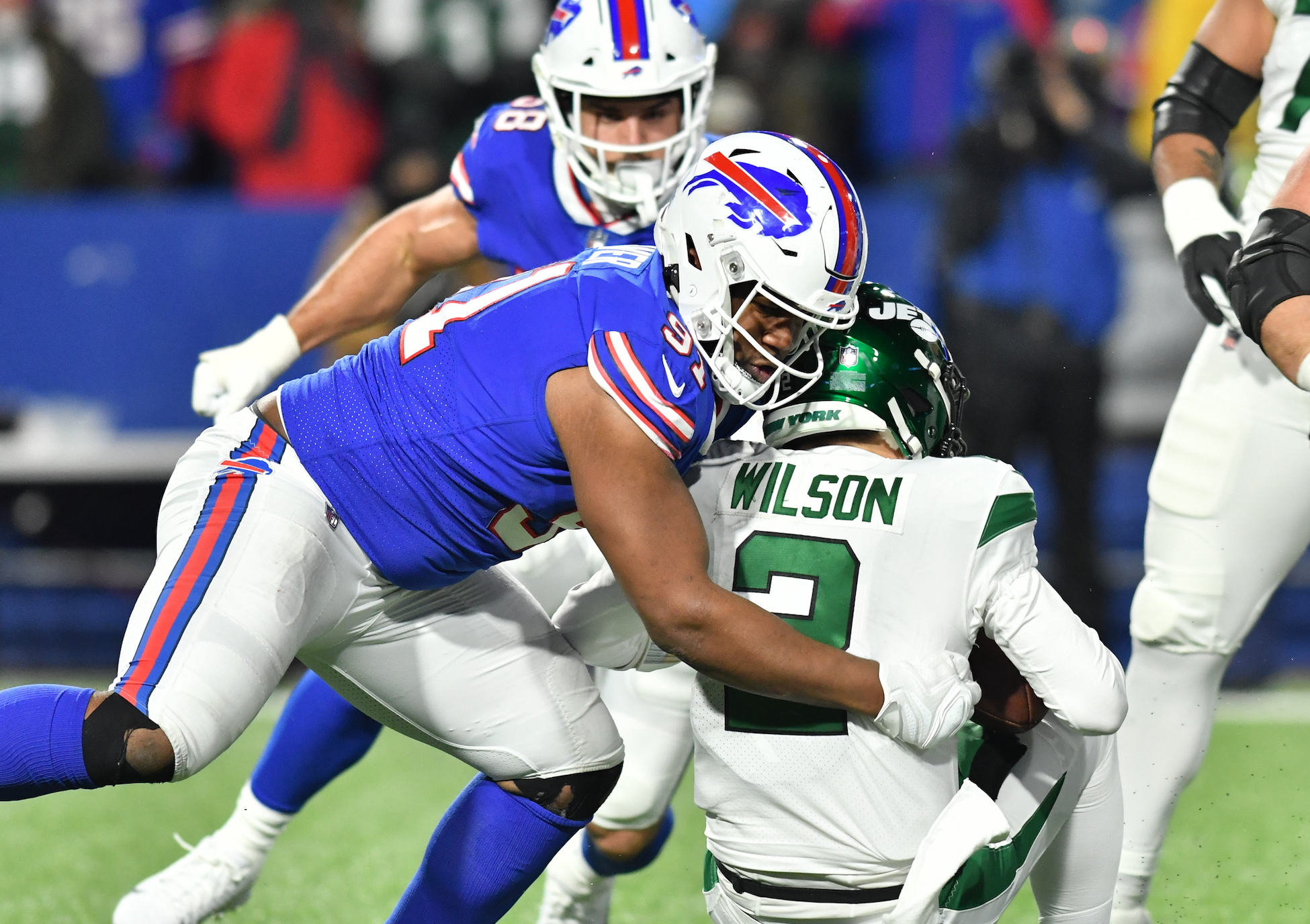 Looking Forward
Trade Acquisitions, Roster Moves, and more
At 3:57 PM, 3 minutes before the trade deadline, the Bills made a big move, shipping off Zack Moss and a potential fifth round pick for Indianapolis Colts RB Nyheim Hines. Hines is primarily a receiving back, ranking fifth among RB's in receiving yards (1,725) since entering the league in 2018. Hines has the ability to contribute to the slot WR role, punt return duties, and of course, toting the rock. Hines is an incredible athlete, even impressing Simone Biles, one of the most decorated gymnasts in history, with a TD celebration in 2020. Hines best friend is open space, and he often looks to the boundary to gain yards. He's a solid offensive weapon to add to the mix and an upgrade over Moss, who the Bills had clearly grown out of favor with. He may not have a big name due to playing behind Jonathan Taylor over the last few years, but he has some serious playmaking ability and speed. Brandon Beane once again struck gold with this move as Hines offers very little financial risk, even though he is playing on a non-rookie contract. Hines' deal has a potential out after the 2022 season so if the Bills don't like what they see they can cut him at no dead cap charge. The Bills also have the option to keep him for the 2023/2024 season if they see fit. With Singletary becoming an UFA in 2023 it's good to have options. Although, Cook and Hines have similar games, it's worth noting Cook has the ability to learn from an experienced veteran before possibly ascending into the starting role next year. The Bills are putting a serious commitment to the run game going forward, and with Allen not getting any younger, Bills fans should be thrilled to see the Bills making actions around diversifying their game plan.
The Bills also traded a seventh round pick in exchange for S Dean Marlowe. Marlowe spent three seasons with the Bills from 2018-2020 and should have an upper hand in knowing the defensive playbook/coaching staff. With Jordan Poyer suffering an elbow injury at the game Sunday, and not practicing so far this week, it's worth sending a late round pick to get more depth in the room. The Bills have officially activated Tre'Davious White from the PUP list and he seems to be inching closer to suiting up for the Bills in a game, but nothing is official regarding his return to the field. It's worth noting Matt Milano is also not practicing right now and could miss Sunday's game. Lastly, WR Isaiah Hodgins was claimed from the waiver wire by the NY Giants who desperately need help at the position. Don't be surprised if Daboll's team in the big apple consistently poaches young and veteran talent from the Bills.
Matchup with the Jets
The Bills square up with the NY Jets this Sunday at 1PM in East Rutherford for their first matchup of the season. The Jets are coming off a tough 17-22 loss to the New England Patriots which saw second year QB Zach Wilson throw three costly interceptions which highlighted his lack of experience at the position. There was a feeling towards the end of the game that Wilson could be benched, but it's worth mentioning Jets backup QB, Mike White, threw four interceptions against the Bills last year. The team is still having internal conflict on offense after WR Elijah Moore was not traded this week and choose to sit out the week prior against the Denver Broncos. He told the media after the Patriots game, about him and Wilson's chemistry that he "couldn't even tell you. I don't get the ball. I don't know". The Jets have a solid defense, but there's a lot of questions around this offense and their starting QB, and the Bills are not the defense you want to go against when your offense is facing internal issues.
I think I speak for everyone, when I say the matchup we can't wait to see Sunday is Sauce Gardner against Stefon Diggs. After Gardner said he could "easily" cover Diggs in the pre-draft process you know this has been circled on the schedule for sometime between Allen and Diggs. Gardner's long limbs have hovered over WRs all season, but Buffalo's offense is on another level when firing on all cylinders. With Gardner only being a rookie and Diggs securing an extension last offseason, this is a WR/CB matchup we can expect to count on for seasons to come. Don't be surprised if we see another chippy contest for Diggs Sunday.
Editor's babble: We are grateful for Joseph Larkin's terrific contributions to our blog. You can also find Joseph on Twitter @jooelarkin.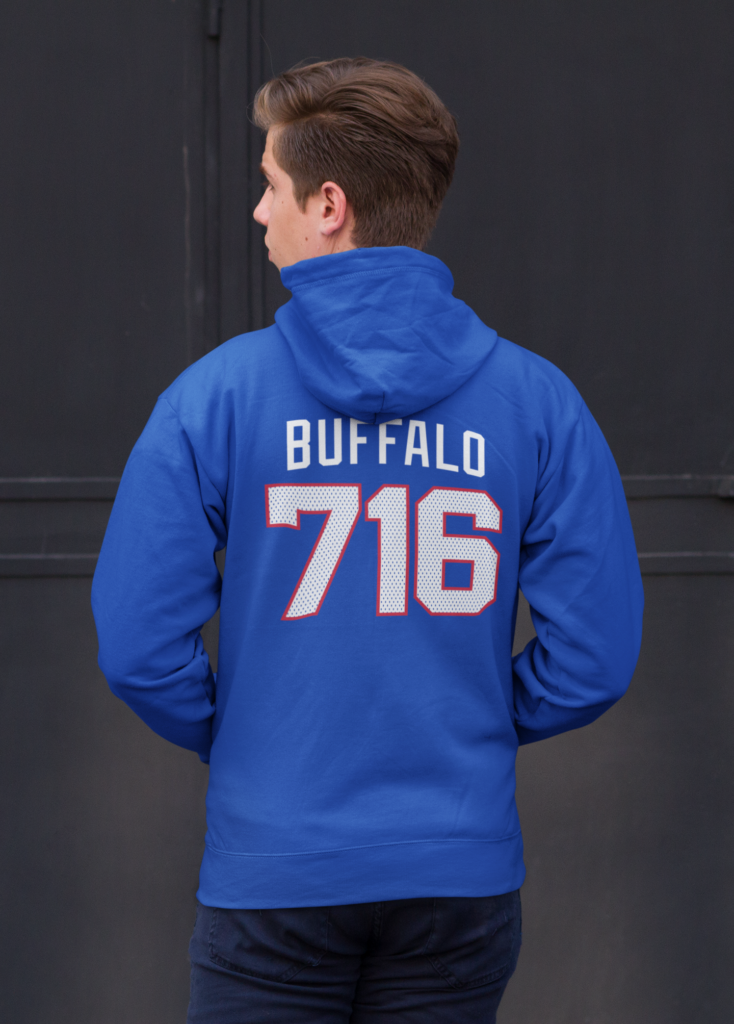 BuffaloFAMbase.com is sponsored by 26 Shirts
Every Monday, we launch a new two-week campaign of a limited edition t-shirt design. Every shirt purchase results in a donation to a local family in need. After the campaign ends, the shirt is retired. A new design is released, and a new family benefits from your fandom!