It's not a secret I'm fascinated by Sean McDermott and how he conducts himself as head coach of the Buffalo Bills. As a former mental health professional, McDermott's emphasis on the mental aspect of coaching got my attention as soon as he was identified as a candidate for the head coaching position in Buffalo.
I did a little looking around at the time and McDermott was definitely on my short list for candidates I hoped the Pegulas would hire in 2017. Frank Reich was doing the rounds interviewing for a head coach position at the same time and was top of my list because of all the things Bills fans knew about him in terms of competence, demeanor, etc.
However, it didn't take long for me to warm up to the idea of Sean McDermott as the next head coach. A storyline going around at the time he was hired endeared me to him almost immediately. Legend has it McDermott showed up to his first interview with the Pegulas with a huge tattered notebook FULL of observations and items he needed to learn more about in his quest to become an NFL head coach. His attention to detail was immediately on full display. There's nothing quite as good as the fit for such a position by filling it with someone who is slightly OCD (obsessive compulsive personality type).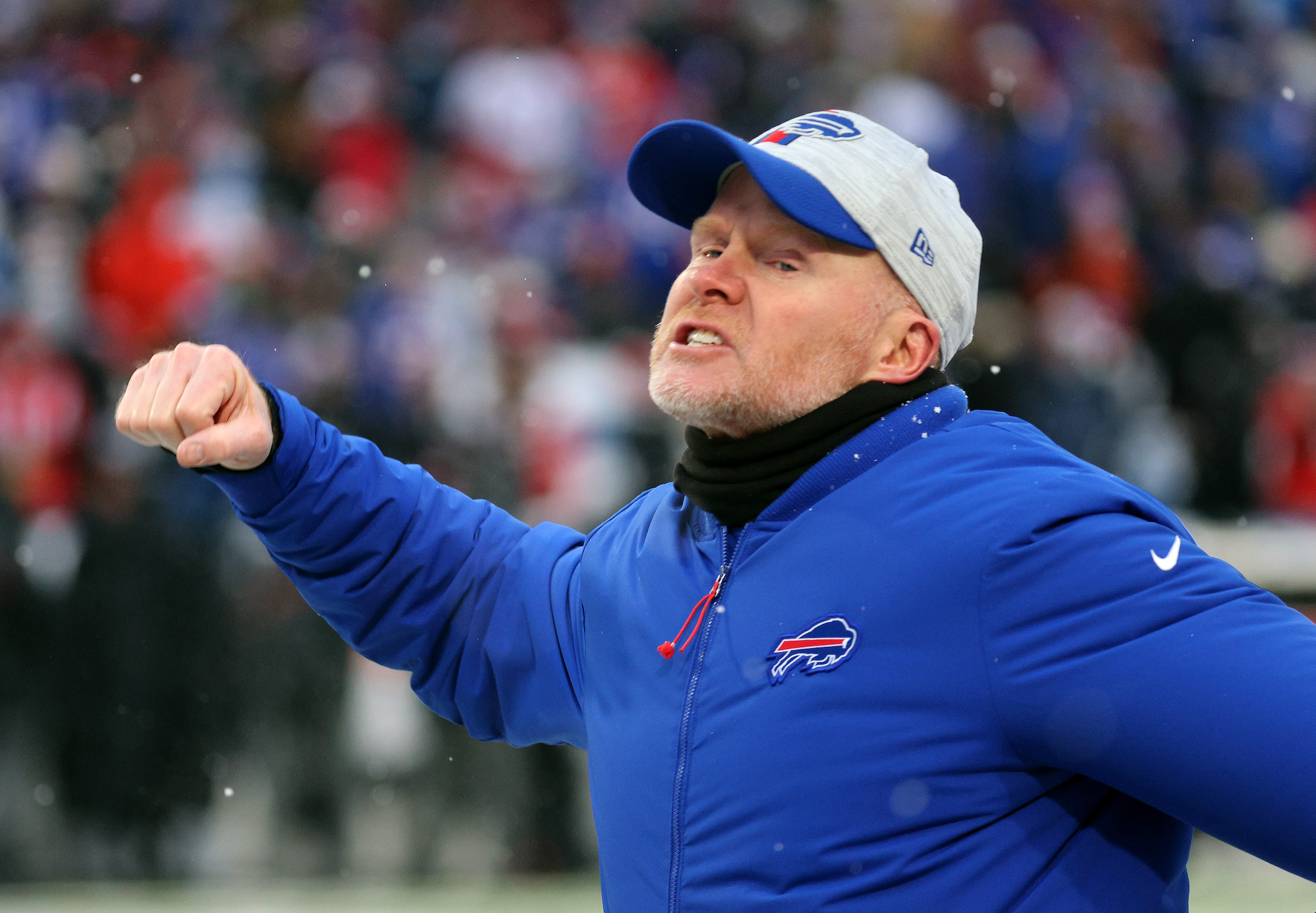 Behavioral traits aside, it didn't take long to see the natural psychologist inside McDermott's bald head when he began his quest to change the culture at One Bills Drive… and oh how we needed that to happen. Whether it's obsessing over which player to place next to another in the locker room or continually referring to a person as having "the right DNA", Sean McDermott has a natural ability to assess behavioral traits of people in an instinctual manner that is quite impressive given he is not a trained mental health professional.
That skill has proven to be critical in developing McDermott's "process" as he calls it. Every step of the way he is thinking and evaluating something in his head. He is measured in his approach toward everything he does in life, on and off the field. Coach McDermott is arguably right that becoming a championship level wrestler requires the type of mental discipline that is transferrable and desirable for playing in the NFL.
However, trying to uncover what McDermott is really like after you peel about ten layers of 'coachspeak' off the persona he uses to hide behind is not an easy task… especially when there is limited exposure to him via the media. He has a healthy set of boundaries around his work life and home life and that's a good thing. I can't begin to imagine what it takes as a family to organize their lives. Kudos to Mrs. McDermott for all she obviously does behind the scenes to keep things rolling.
Credit Coach Sean with putting on the hard press to extricate Mr. and Mrs. Beane out of their beloved North Carolina to go to Buffalo and become Mr. and Mrs. General Manager of the Buffalo Bills. [Nods to Mrs. Beane for the way she supports the Big Baller]. It was a hard sell at the time because the Beanes' roots in the Tarheel State run deep. But McDermott knew who he wanted and convinced both the Beane and Pegula families that this was the right fit for both of them.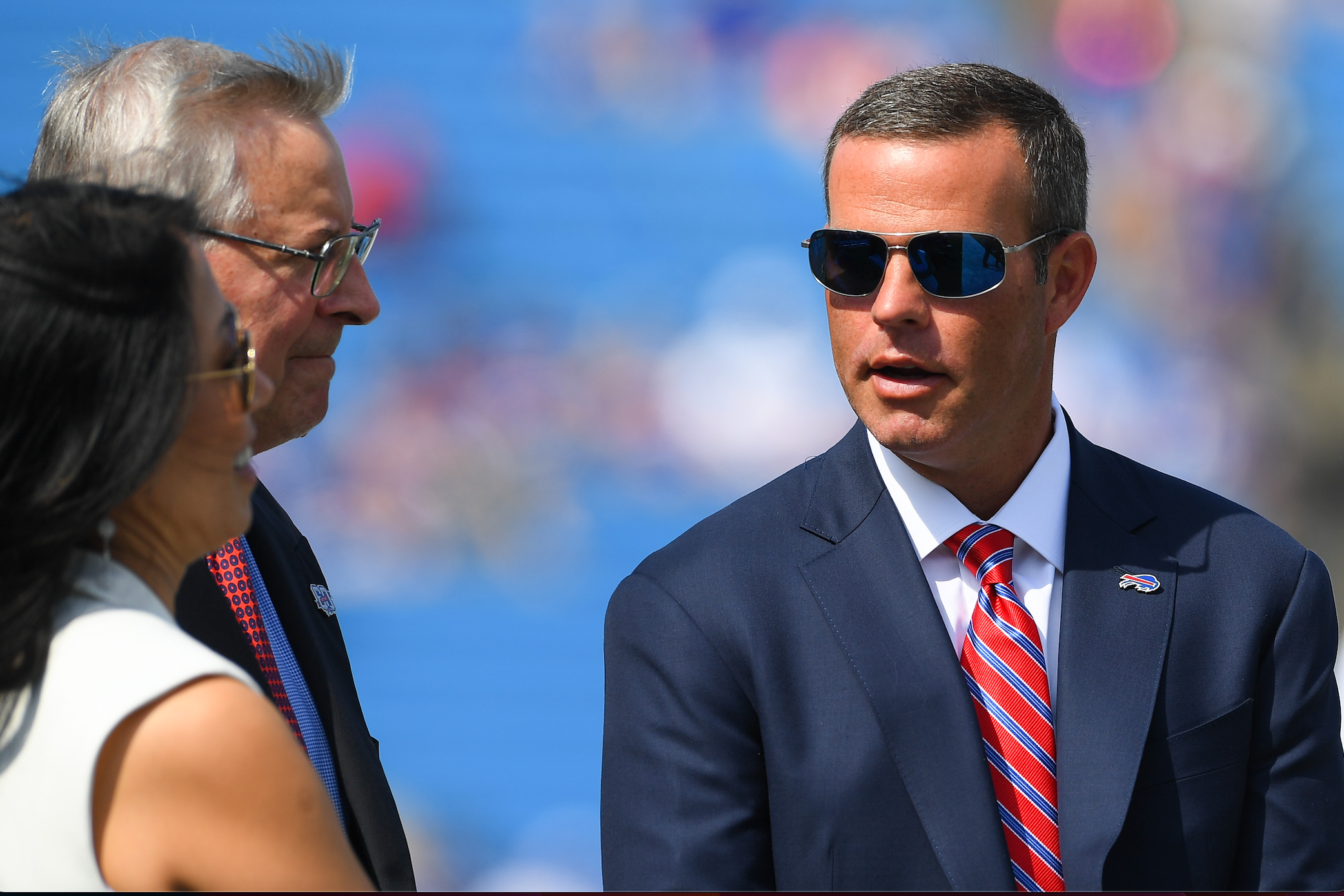 There is something that goes beyond the 'measurables' in finding the right fit between a player and an NFL team. Sean McDermott spent almost his entire adult life creating a composite of what personality traits he would be looking for in players he wanted on the Buffalo Bills roster. In the six years he has been head coach in Buffalo, that composite has been continually refined with the help of a very good scouting staff and Brandon Beane.
The most amusing part for me about watching McDermott do his thing is how few recognize his unique ability as a 'natural born psychologist'. If you watch him when he's not in front of a camera you can see how his brain is working all the time. Now the time has come for the Pied Piper to escort the Bills' fan base to a place it's never been… enjoying a parade going down Main Street in Buffalo, N.Y. to celebrate an NFL championship.
If there really is a thing called destiny in this world, then 'McBeane' and Josh Allen will finally bring a championship to the most loving, kind hearted fan base in the NFL. And when it happens, the first thing you will see is Sean McDermott looking upward with gratitude. Because for him and a large portion of the Buffalo Bills' fan base… a spiritual milestone will be achieved.
McDermott is no John Forbes Nash, Jr. , but his beautiful mind and spirit are under-appreciated by the hoo- hoos around the NFL. Win a championship and perhaps his flying under the radar will change. However, I guarantee Sean McDermott doesn't give a fig about fame or fortune. He rolls to the beat of a different drummer.
Editor's babble: You can also find me on Twitter yapping away @RobynMundyWYO.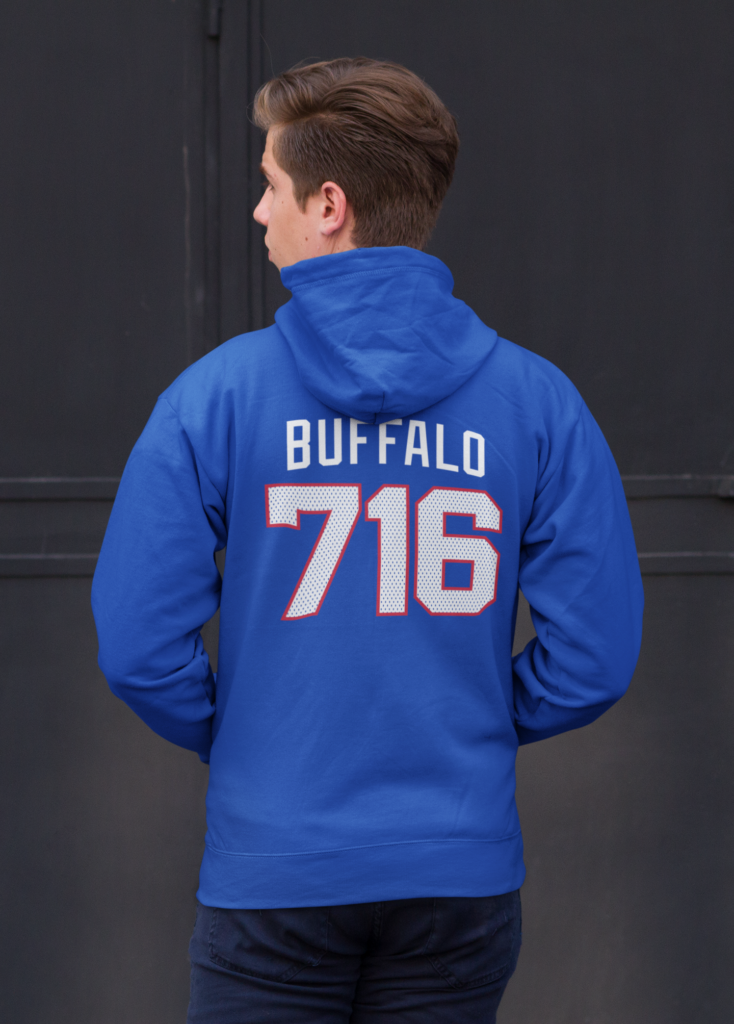 BuffaloFAMbase.com is sponsored by 26 Shirts
Every Monday, we launch a new two-week campaign of a limited edition t-shirt design. Every shirt purchase results in a donation to a local family in need. After the campaign ends, the shirt is retired. A new design is released, and a new family benefits from your fandom!