Changing of the guard:
Old habits die hard, and the prominent QB's of the NFL who helped shape the game at the start of the millennium are no exception. Over the last few years we've seen multiple legendary, and Hall of Fame worthy QBs fail to hang up their cleats when they should. Ben Roethlisberger should have retired years before he did, and the Steelers offense became a tough watch his last few seasons. Drew Brees continued to play after it was clear his arm wasn't what it once was. Matt Ryan may have just played the last snap of his NFL career after failing to give the Indianapolis Colts a spark they desperately need behind center. Tom Brady retired and then awkwardly unretired four weeks later to the dismay of his family. Brady just lost to a team that is playing their third string QB and is openly trading star players/firing coaches. Frankly, he doesn't even look like he wants to be there this year. Russel Wilson has the potential of being one of the biggest free agent busts in NFL history, considering all of the guaranteed money and draft capitol the Denver Bronco's gave up for him. Some odd story comes out about Wilson daily and even his former teammates are publicly questioning his authenticity. Aaron Rodgers is no exception to this tidal wave of bad fortune for older QBs. His season has been a disaster so far and the drama makes news every day.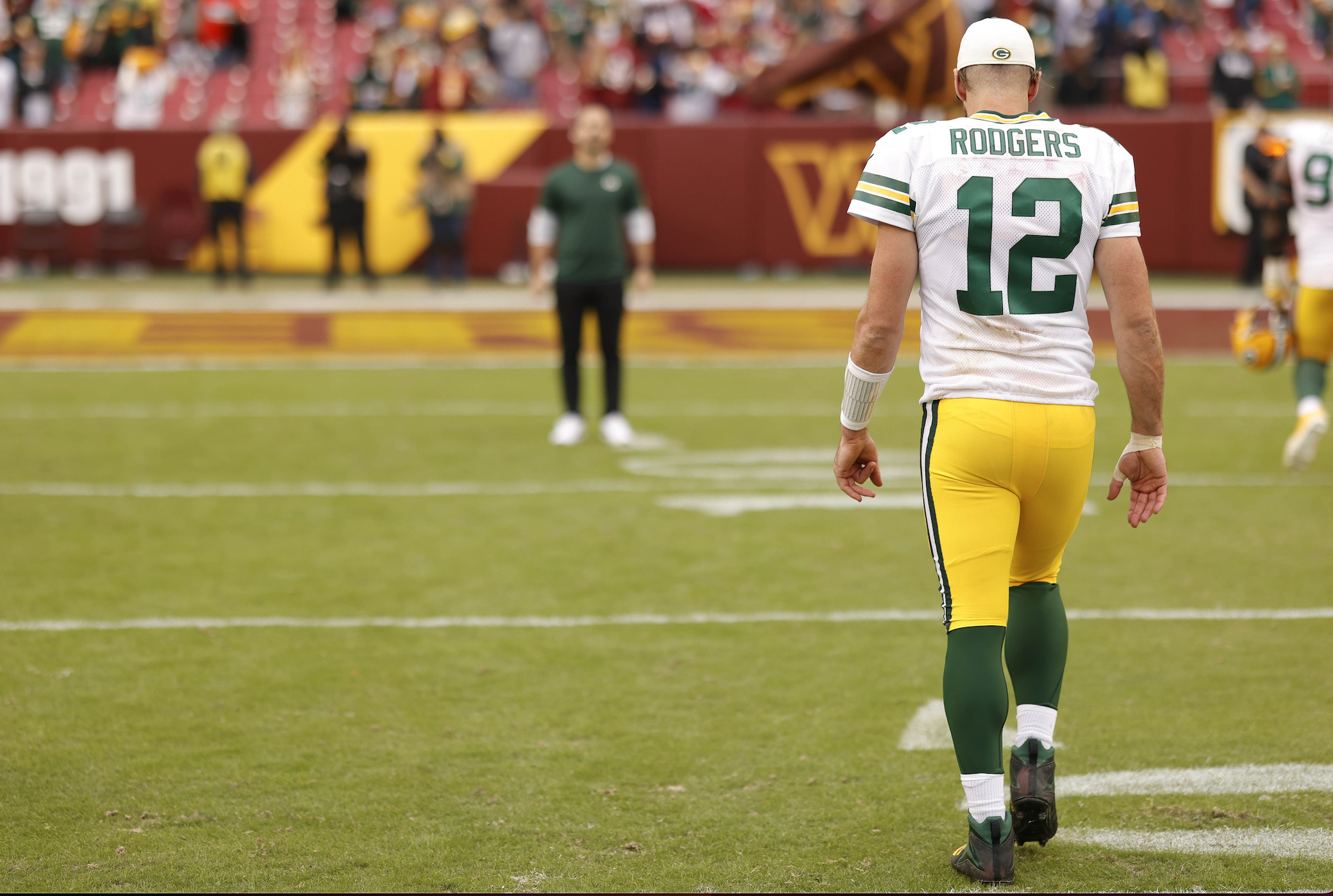 Packers Plight
The Packers are heading into Orchard Park Sunday night as 10.5-point underdogs which is the most points ever favored against Rodgers, and the first time he's been a double-digit underdog in his career. The lack of faith in the Packers to win this game is well earned though. Ever since their putrid loss to the San Francisco 49ers in the Divisional Round of the playoffs last season they have not looked good. Rodgers has not thrown for over 260 yards or three TDs in the first seven games for the first time in his career. Jaire Alexander got absolutely cooked by Terry McLaurin for three big plays which essentially secured the victory for Washington last Sunday. Special teams have continued to be a liability, with a blocked punt going back for a TD against the Jets two weeks ago, and a blocked FG occurring against Washington. There also was a blocked punt returned for a TD in last years aforementioned playoff game as well. Rodgers does not look comfortable throwing to anyone but Aaron Jones and Adam Lazard, but the latter has been banged up all season and Green Bay has yet to commit to a running back that is averaging 5.5 yards a carry. To Rodger's credit there has been a consistent amount of drops from his young receiving core, but with his inflated salary and inherent role as a leader, he needs to step it up as well.
Winless at the Ralph
Since the official merger of the AFL and NFL in 1970, the Green Bay Packers have never won a regular season game in Orchard Park. Beginning with Joe Ferguson in 1979, through the Jim Kelly and Brett Favre era, and even into the Aaron Rodgers era, the Packers are 0-6 at Orchard Park. Former drought-era Bills QBs such as J.P. Losman and Kyle Orton have even secured dubs against the Packers at home. It's an odd statistic, but it merits the reminder that Orchard Park has never been an easy place to play on the road, especially as of late. Buffalo will still be without star CB Tre'Davious White and possibly RT Spencer Brown. Besides that, the team is looking healthier after the BYE. Buffalo should have no issue dominating the Packers, especially on the defensive side of the ball. The Bills are 5-0 coming off the bye since Sean McDermott has become coach. The Packers WR room is not only mediocre, but is struggling mightily with injuries this week. As long as Josh Allen can improve upon his already MVP caliber season, I see an easy victory for a rowdy Sunday night crowd at the Ralph. Don't be surprised if the Packers give it all they got though, they're facing desperate times and Rodgers is still only one season removed from back-to-back MVP winning titles. It just hasn't looked that way yet.
A look into the AFC East
Since we've passed the BYE week and are heading into November and more AFC East matchups soon, I figured I'd look back at the tape of our AFC rivals (and ourselves) to see what seems to be each team's strengths and concerns so far.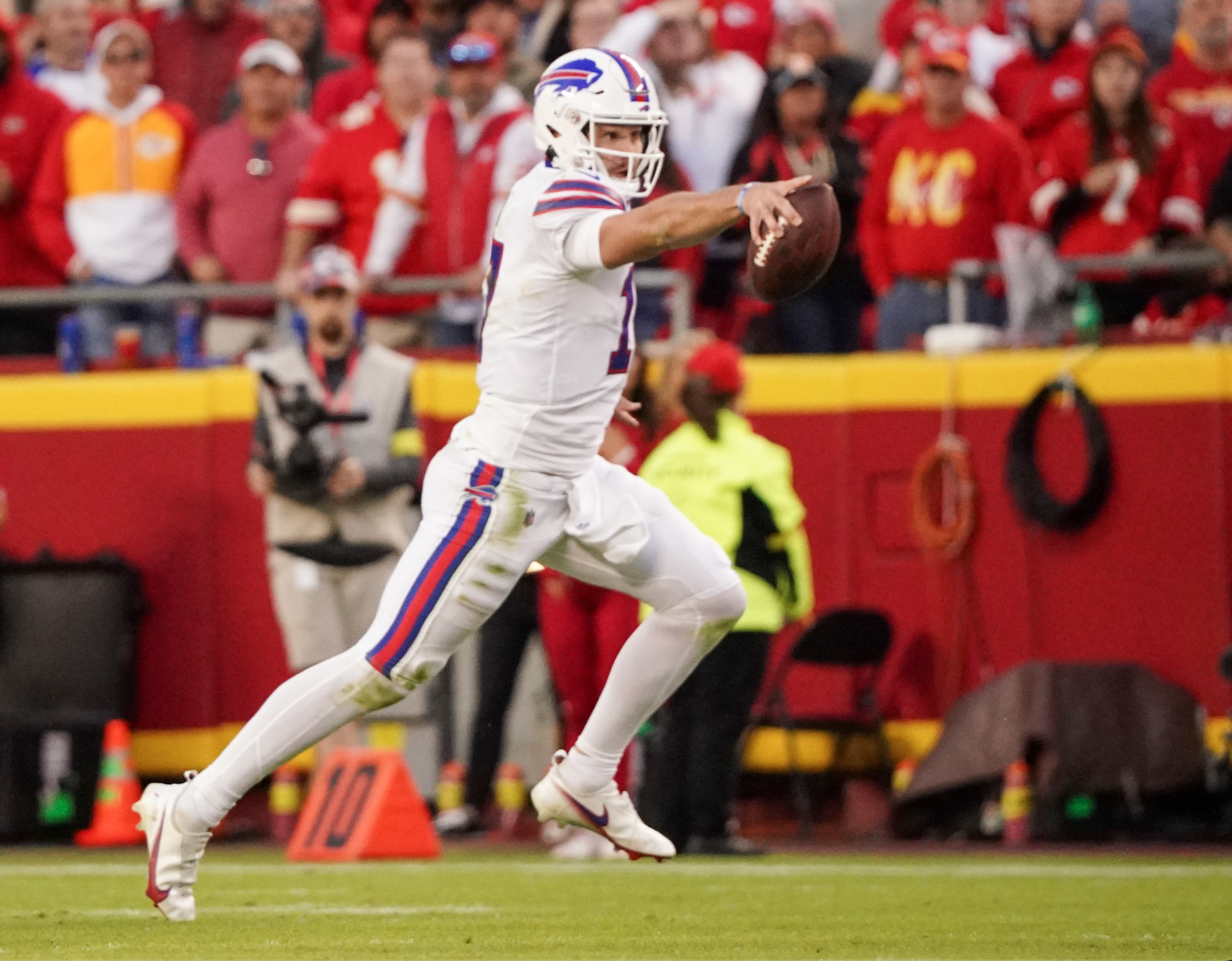 Buffalo Bills
Record: 5-1
Strengths: The Bills have multiple strengths and countless Pro Bowl caliber players. Josh Allen has 17 touchdown passes, 1,980 yards, 257 rushing yards, and 2 rushing touchdowns. Allen is the unquestionable leader of this team and the offense as a whole is one of the best in the league. Stefon Diggs and Gabe Davis are absolutely shredding teams and if you cover them one-on-one you are begging to have a touchdown scored on you. The defense looks notably better than last year, and Von Miller has become the big play game closer when you need it. A lot of people have mentioned Ken Dorsey as a potential HC candidate next year, but I think it's criminal to not consider the work Leslie Frazier has done with this defense. They're a consistent unit that plays together and for each other.
Concerns: I know. I grew up during the drought and didn't see a playoff appearance until I was 25 years old. Like many millennial Bills fans, all I knew before the Allen era was consistent pain, frustration, and letdowns. Not to be nitpicky, but teams watch film and game plan around what could give them an advantage, even a team as good as the Buffalo Bills have negative tendencies. My biggest concern for the Bills right now is when bad things happen, they often steamroll. On opening night against the Rams, the Bills committed three turnovers in the first half alone. Against the Dolphins, they failed to put up more than 3 points offensively after halftime, despite Allen passing for 400 yards in the game. Against the Ravens they turned the ball over twice in the first quarter and found themselves facing a 3-20 deficit. Against the Chiefs they left nearly 14 points off the board with a fumble and turnover on downs in the end zone at the start of the game. The Bills managed to rebound and win most of the aforementioned games, but rest assured teams will be looking to get the Bills to mess up, piss off Josh Allen somehow, and have them beat themselves. I'm not too concerned about this or trying to be negatively prophetic, but it stuck out to me after re-watching their games so far.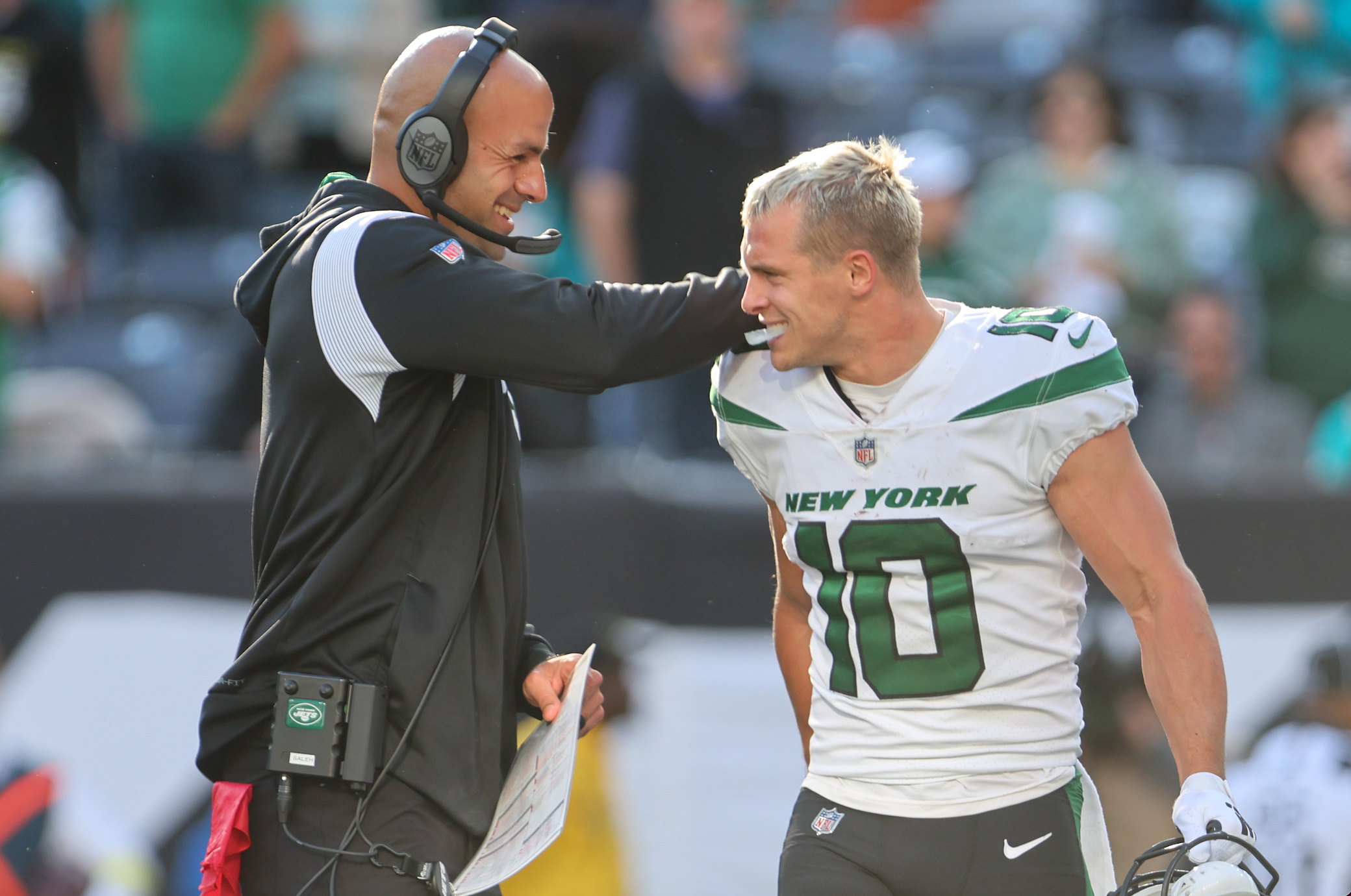 New York Jets
Record: 5-2
Strengths: The New York Jets have a pretty straightforward game plan. Run the ball, control the clock, and play tough defense. Sauce Gardener is proving worthy of his nickname and leads the league with 12 passes defensed. In last week's game against the Denver Broncos, Brett Rypien, tried to force the ball to K.J. Hamler on fourth and 10 at the NYJ 49 in the end zone to tie the game and he didn't stand a chance with Gardener providing suffocating coverage. The Jets have excelled running the ball with rookie Breece Hall averaging a stunning 5.8 yards a carry and scoring a TD in four straight games, but that brings us into the concerns.
Concerns: The Jets have lost emerging star Breece Hall for the rest of the season due to an ACL tear. To the Jets credit they traded for Jaguars RB James Robinson for a potential fifth round pick nearly 24 hours after the injury. HC Robert Saleh has shown he's sticking to his guns with the ground and pound formula which also merits another concern: Zach Wilson. Wilson has only thrown a single TD pass this season and none in the last three games. He has shown some athleticism and playmaking ability, but is still clearly in a learning/game manager role. I have a hard time believing any team without confidence in their QB is going too far in the postseason. It will be interesting to see his development the rest of the season and how he fares against the Patriots and Bills defense in back-to-back games.
Miami Dolphins
Record: 4-3
Strengths: The Miami Dolphins are without a doubt the most difficult team to read so far in the AFC East. Aside from the controversy surrounding Tua's disturbing injury against the Cincinnati Bengals in TNF, they are 4-0 when he starts and finishes a game, but 0-3 without him. The team favors speed with newly acquired WRs Tyreek Hill and Jaylen Waddle making a theme out of embarrassing DBs every week. RB Raheem Mostert has also settled into a starting role, with his workload picking up over the past few weeks. He has averaged a solid 4.5 yards a carry this season. The defense has also looked good and helped the offense when they haven't produced. Safety Jevon Holland is having a breakout year, leading the team with 27 tackles and two interceptions. With an easy slot of games approaching (Lions, Bears, Browns, and Texans) I still believe the Dolphins are the biggest rival the Bills have in the AFC East. Their December 18 meeting at Orchard Park is bound to be a massive game for playoff implications.
Concerns: I think I speak for everyone when we still are confused why the hell Tua was playing against the Bills and Bengals when he showed clear signs of a concussion week 3, but that is the past now. There has been a lot going on behind the scenes in Miami all offseason and an exciting season for them is not changing that. From a merely football perspective, I think Tua still has consistency issues. Last Sunday he started off hot, driving the ball downfield with ease and putting up a solid 16 points in the first half. Tua proceeded to put up zero points in the second half and was lucky Steelers DBs blatantly dropped multiple would-be interceptions. The Dolphins and Bills are alike in that their QBs are the most important players on their roster and conducive to them winning, but I still think Tua has a lot to prove, and a lengthy injury history is becoming more glaring.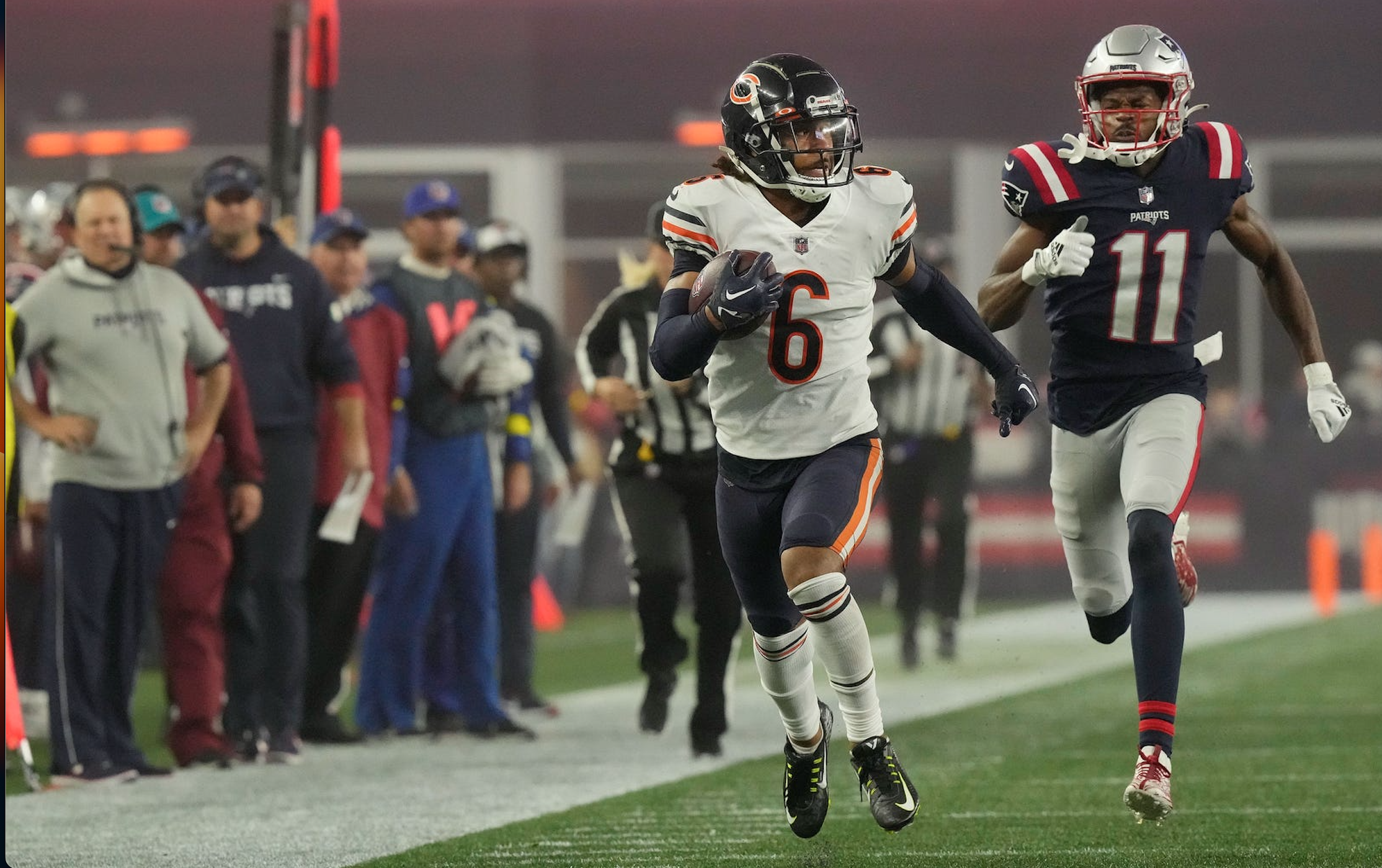 New England Patriots
Record: 3-4
Strengths: Coming in at last in the current AFC East race is the New England Patriots. Like the Dolphins and Jets, their starting QB has missed time, but it created an unforeseen QB controversy between second year starter Mac Jones and 4th round rookie Bailey Zappe. Zappe led the Patriots in back-to-back wins over the Lions and Browns, but failed to do so last Monday in Foxborough against Chicago. The Patriots have a solid roster with countless playmakers. WR Jakobi Meyers has 26 catches for 355 yards and seemingly makes one impossible catch every game. LB Matthew Judon is proving to be a consistently harsh presence on the defense, leading the league with 8.5 sacks. RB Rhamondre Stevenson is an offensive workhorse who has 98 carries for 487 yards, averaging a stellar five yards a carry. The Patriots also have multiple free agent signings that appear to be gaining traction for draft capitol before the deadline Tuesday at 4 p.m ET.
Concerns: No questions asked, the biggest issue for the Patriots is the QB play. I can't see them doing well without making that commitment to a single guy. The locker room seems confused about the entire situation and Belichick, surprisingly enough, is giving the media zero clear answers about his plans. Mac Jones was regarded as having a great rookie season under center, yet he has struggled with turnovers this season, throwing a meager two touchdown passes to an alarmingly high 6 interceptions. Jones is forcing the ball when he shouldn't be, and Monday night was no exception before he got pulled.
Zappe gave the team a spark, driving down the field twice in a row for touchdowns, but failed to do so again for the rest of the game last Monday. I have a hard time seeing this situation ending out in a way that seems favorable for both sides. I currently live in MA and it seems like a lot of Patriots fans are not in favor of Mac Jones, but Belichick makes all the calls here, and I think he doesn't know what to do either. This will be an interesting situation to monitor moving forward.
Next week we'll get back to discussing what we learned from the Bills most recent game and previewing an upcoming matchup against the Jets in East Rutherford. Thanks for looking and Go Bills!
Editor's babble: We are very grateful for Joe Larkin's contribution to our blog. You can also find Joe on Twitter @jooelarkin.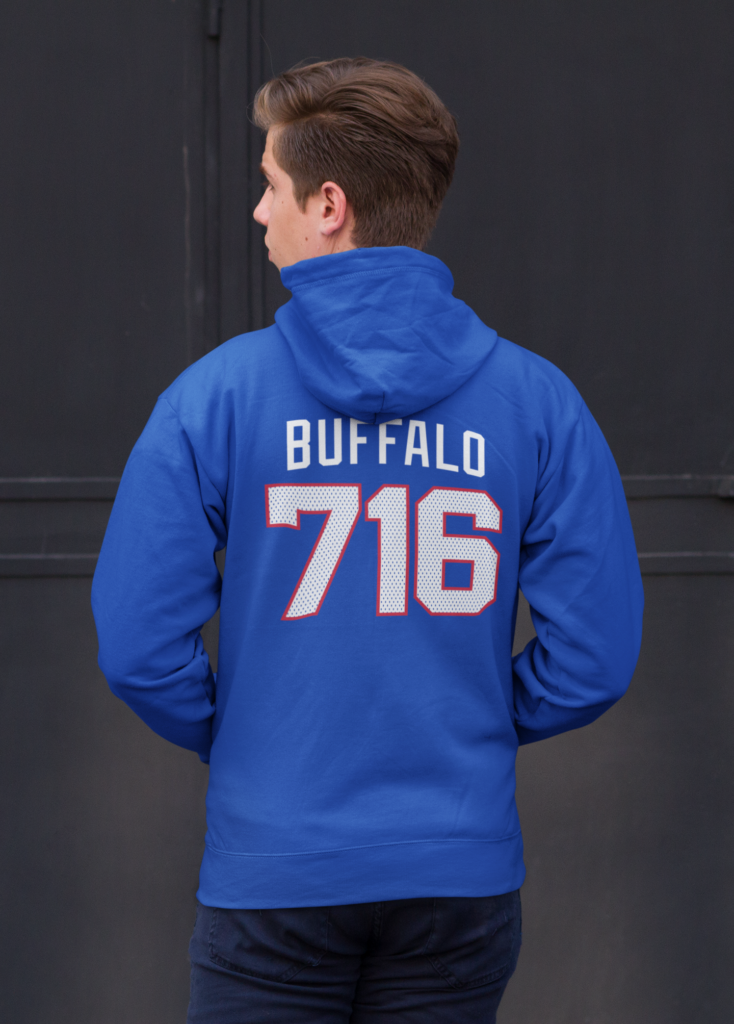 BuffaloFAMbase.com is sponsored by 26 Shirts
Every Monday, we launch a new two-week campaign of a limited edition t-shirt design. Every shirt purchase results in a donation to a local family in need. After the campaign ends, the shirt is retired. A new design is released, and a new family benefits from your fandom!