Josh Allen goes Madden Mode
Another Sunday, another Josh Allen fun day. As I suggested in my column last week, considering the plethora of injuries around the Steelers defense, a bad afternoon was in store for the black and yellow. Backed up on their own two yard line to start the game, Ken Dorsey dialed up a stunner on third and 10. Allen stood tall in the pocket, and heaved a rope to WR Gabe Davis that he took to the house for 98 yards. Davis absolutely burned former Bills CB Levi Wallace, leaving him in the dust at mid-field. Allen and his WRs picked on the entire secondary, gouging them for big plays and appearing noticeably faster. To Wallace's credit he did pick off Allen in the end zone for a ball intended for Davis, but anything positive for Pittsburgh ended there. After forcing a three and out, Allen instantly went to Gabe Davis for a one-handed 62-yard TD that was nearly picked off by Pro Bowl safety Minkah Fitzpatrick. Davis wrestled the ball back into his arms in the end zone. After experiencing setbacks with injuries earlier this season, Davis is back to reminding everyone why he was promoted to WR2. Allen scored two more TDs on the next two offensive possessions, leaving the game 31-3 by halftime. Allen finished with 348 passing yards and four passing TDs in the first half alone. We hear all these words about a QB's "ceiling" in the NFL, but I don't think gravity is a concept for Allen. When you're putting up video game numbers against a team prided on stout defense, it's difficult to say Allen is abiding nature's laws.
New Faces Shining Bright
The Bills injury reports have required magnifying glasses the past couple of weeks. We've seen so many of our favorite players and team staples who rarely miss time, begin to miss time. It's a reality of the sport, but it's concerning when you have your eyes set towards a Super Bowl. Fortunately, Brandon Beane is always doing an amazing job at finding new talent in the draft that fit McDermott's scheme and preferences. We saw a lot of new faces make some big time plays last Sunday. WR Khalil Shakir comes to mind first. Shakir caught his first passing touchdown for 24 yards, but also had two separate big receptions (one for 34 yards, and one for 20 yards) which showed off his ability to make contested catches and get past defenders in open space.
RB James Cook scored the first TD of his NFL career off a solid 24-yard run where he juked Fitzpatrick into the dirt. WR Isaiah Hodgins caught his first NFL reception for 26 yards on a 3rd and four deep in the Bills own territory. TE Quintin Morris who unfortunately fumbled on the goal line, resulting in a touchback for the Steelers, showed impressive route running and solid hands. I wouldn't worry too much about the fumble (it happens), and focus more on his ability as a playmaker if Dawson Knox continues to struggle with injuries this season. CB Kaiir Elam got his first NFL interception, and although he was unhappy with his overall performance, it was nice to see those splash plays from a first-round pick. Lastly, Damar Hamlin put his name on the map and most likely secured a role as the starter with Hyde on IR. Hamlin finished the game with seven total tackles, one being for a loss, and laid a big hit on a mid-sliding Kenny Pickett. The hit led to a mini brawl between the teams, but it showed Hamlin has that grit/toughness we love from Jordan Poyer and Micah Hyde. With questions surrounding both starting safeties futures on the team (and Jaquan Johnson on his last year of his contract), Hamlin is a player we should all keep our eyes on.
Buffalo Beatdowns in Orchard Park 2022 Edition
Dating back to the meetup with the Atlanta Falcons on the second day of 2022 through the Steelers last Sunday (five games total including NE in Wild Card matchup), the Bills have put up a total of 182 points and opposing offenses have put up a total of 52 points at Orchard Park. This means that so far this calendar year, the Bills opponents on average are scoring less than 30% of the points the Bills are at home matchups. This is not a place you want to find yourself in during the playoffs. The Steelers suffered their biggest loss of the Mike Tomlin era and their biggest defeat since 1989 against the Cleveland Browns in a 51-0 season opener. The Browns have exited and re-entered the NFL since this happened. To put it frankly, the Steelers gave up by halftime. Down by 21 points in the second half, the Steelers attempted a field goal on a fourth and 5 on the Bills 15-yard line. On another play later in the third quarter, the Steelers once again attempted a field goal in Bills territory on fourth down. They missed both. Call it what you want, but the Steelers made it clear they wanted to get the hell out of there and had no interest in even trying to catch up. It's rare to see a team known for their toughness and physical brand of football give up like this, but Orchard Park has become a hell for opposing teams so far in 2022.
Looking Forward
This is not "another game on the schedule"
We hear it every week over and over from players and staff alike. It's almost infuriating how often they repeat themselves in press conferences. Despite what they're willing to say to the media this is not just "another game on the schedule". The NFL, who isn't necessarily known as a beacon of progress, legitimately changed a rule/the format of overtime in the playoffs due to the last time the Bills and the Chiefs squared up in the AFC Divisional Round last January. I'm not gonna bore you to death with emphasizing how important this game is, you all know how much it means to us/the team, but it's worth considering that this could determine who gets homefield advantage in the postseason. Both teams are entering this game at 4-1, and both are aware this could be the tiebreaker for the NO. 1 seed in the AFC. If Tom Brady and Peyton Manning's epic rivalry over the 2000's taught us anything it's that homefield advantage and Super Bowl appearances go hand in hand.
Matchup Considerations
The Bills are lucky enough to catch the Chiefs on a short week. KC had a wild MNF matchup with the Raiders that came down to the wire and the Bills had an extra quarter Sunday to rest the majority of their starters. Aside from Taiwan Jones and Jake Kumerow, all of the Bills are practicing on at least a limited basis this week. The Chiefs have some injuries to their starting secondary with CB Rashad Fenton not practicing as well as safety Bryan Cook. They are hoping to regain kicker Harrison Butker and first round pick CB Trent McDuffie who have both not played since Week One. The Bills and Chiefs have similar stats so far this year in terms of monster offensive performances, but begin to differ when you compare the defenses. The Bills have allowed 12.2 points per game, whereas the Chiefs have allowed 25 points per game. The Bills have 11 takeaways so far this year, whereas the Chiefs have four. Lastly, the Bills opponents have a 50% red zone efficiency, whereas the Chiefs opponents have an 81.3% red zone efficiency (a mere one spot away from dead last). If the Bills defense can make some plays and prevent Travis Kelce from causing havoc, they stand a chance to win as long as Josh Allen and the offense continue to light up the scoreboard. Lastly, it's worth mentioning the roughing the passer call controversy going on around the league. The Chiefs were victims of it Monday, and the fans at Arrowhead were irate. After securing a strip sack, DE Chris Jones was flagged for roughing the passer, instead of getting a turnover. Both teams and coaches have to be considering this and I imagine they'll be monitoring what does and doesn't get called in the earlier time slots Sunday. Regardless, Allen vs. Mahomes is everything we love about football and the NFL, and Bills fans should feel privileged to have an absolute dog in this superstar rivalry.
Editor's babble: We are grateful for Joe Larkin's contributions to our blog. You can also find Joe on Twitter @jooelarkin.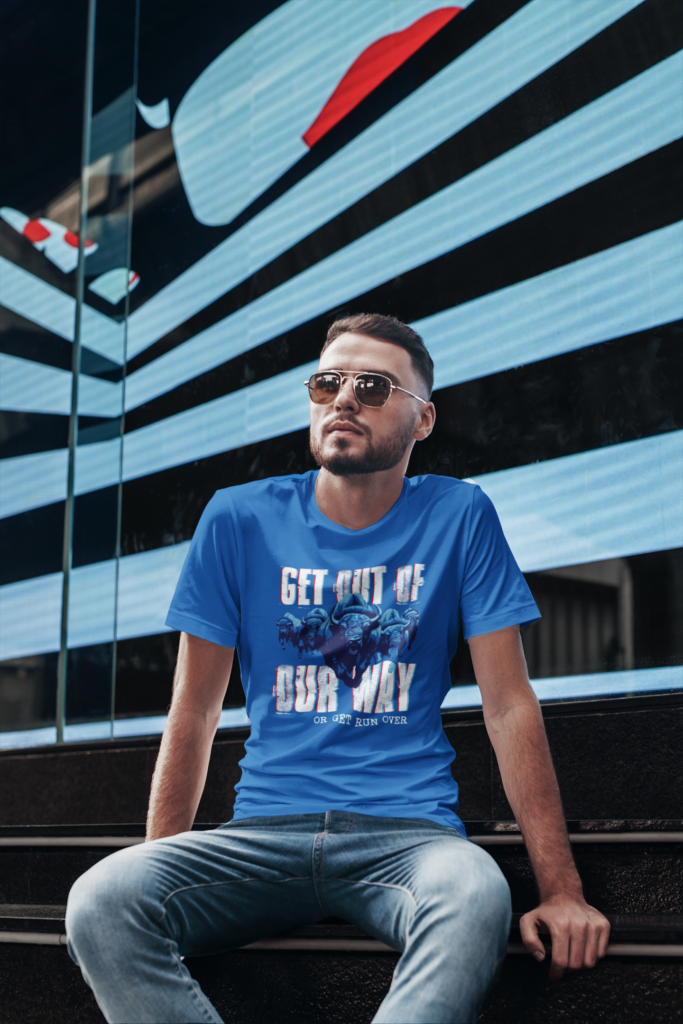 BuffaloFAMbase.com is sponsored by 26 Shirts
Every Monday, we launch a new two-week campaign of a limited edition t-shirt design. Every shirt purchase results in a donation to a local family in need. After the campaign ends, the shirt is retired. A new design is released, and a new family benefits from your fandom!