The 2-1 Bills and 2-1 Ravens faced off on Sunday in a battle to stay above .500. Josh Allen and Lamar Jackson have arguably been the two best quarterbacks in the league thus far, but only one could escape with a win. As a team that is getting healthier, but clearly not back at full strength yet, the Bills were able to complete an astounding comeback in the second half to completely change the narrative of the game.

Slow Start For Buffalo

The Bills ended their streak of eight consecutive games with an opening drive touchdown rather quickly, as Allen threw an interception to Ravens cornerback Marlon Humphrey on just the third offensive play of the series. After winning the coin toss and electing to receive, this was not the start that Buffalo imagined. With Humphrey's return on the pick for 26 yards, plus an ensuing face mask penalty, the Ravens had first and Goal at Buffalo's four yard line less than one minute into the game. Two plays later, Lamar shovel passed the ball to JK Dobbins for an easy one yard score.

The Bills were able to answer with a 38 yard field goal, largely thanks to Isaiah McKenzie taking the kickoff out to Buffalo's 43 yard line. However, Baltimore extended their lead on the next drive. Jackson led a 15 play, 81 yard drive that resulted in a Dobbins 4 yard touchdown run. Buffalo's defense seemed to have no answer for Lamar or the powerful running from Dobbins and Justice Hill.

Offensive woes continued for the Bills, as Devin Singletary fumbled on their third play of the drive, once again giving Baltimore elite field position. Although they started at Buffalo's 36, the defense was able to keep the Ravens in check and hold them to a field goal thanks to a Von Miller sack on 3rd down. Down 17-3, the Bills responded with a disappointing three and out.

Once again, Buffalo's defense was able to bend but not break, holding Baltimore to another field goal. Still, Buffalo struggled to contain Jackson at times, as he was single handedly picking apart the defense. Greg Rousseau continued his impressive start to the season, registering half a sack with DaQuan Jones to set up 3rd and 18 for Baltimore, which resulted in them kicking the field goal one play later. The Bills went three and out again, as Allen and the offense struggled to move down the field. James Cook registered another timely drop, his third negative play in four weeks (fumble, drop, drop).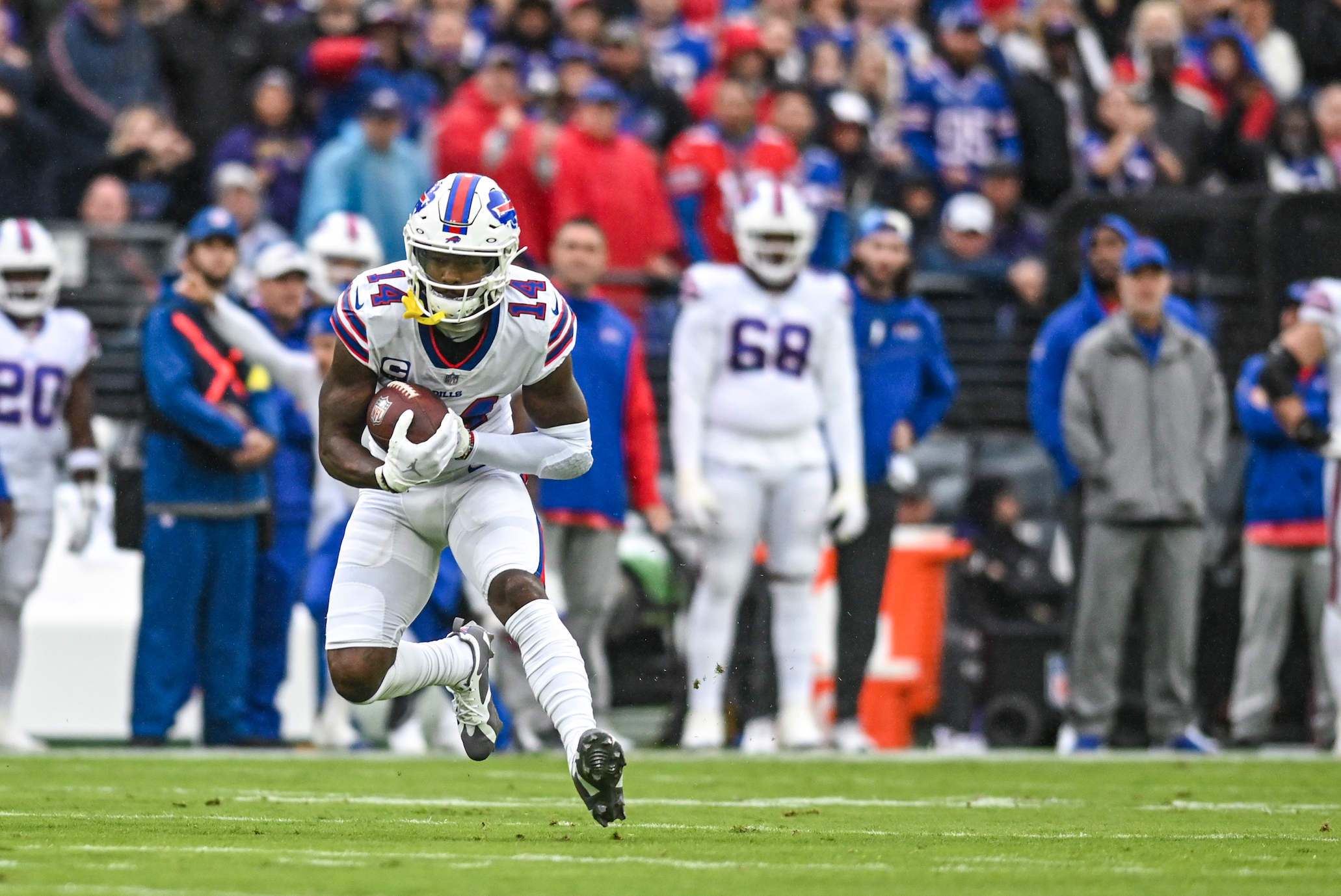 Buffalo Finally Finds the End Zone

It took nearly two whole quarters, but Buffalo's offense finally found a groove late in the second quarter. Singletary, Stefon Diggs, Gabriel Davis, and Dawson Knox all had receptions of 10 or more yards, and the drive was capped off with a four yard touchdown catch by Isaiah McKenzie. Finding the end zone before the half was crucial for Buffalo's second half comeback, as there's a big difference between 20-10 and 20-6 at the half. Even so, there was still more work to be done, as the Bills were still down two possessions and Baltimore would start with the ball in the second half.

Second Half Shutout

The big story of the second half was Buffalo's defense. Leslie Frazier clearly dialed up some much needed adjustments, as the Ravens were completely shoutout in the second half. The Bills consistently generated pressure, made big open field tackles, and forced two turnovers, both courtesy of Jordan Poyer.

After a quick three and out by Baltimore, Buffalo cut the lead down to one score with a 39 yard field goal. This drive included several big runs, including a 20 yarder from Allen, gains of 18 and nine from Singletary, and a clutch four yard run by Allen on fourth and one.

Baltimore was able to gain just one first down before punting again, and this time Buffalo responded with a touchdown. The offense was able to generate more big plays, as Diggs, Singletary, and rookie Khalil Shakir all had receptions of 10 or more yards. From the 11 yard line, Allen faked a handoff to the right and ran left with the ball, faking out the entire Ravens defense. Despite being met by several defenders at the goal line, Allen powered his way into the end zone to tie the game at 20.

Buffalo forced their first turnover off of a Prince Emili tipped pass at the line of scrimmage. Emili was called up from the practice squad due to the injuries to Ed Oliver and Jordan Phillips, and was able to stick his hand into the passing lane of Jackson. Jordan Poyer, who was blitzing on the play, was close enough to the line of scrimmage to run under the ball and come down with the interception. Unfortunately, the Bills were unable to capitalize on the turnover, punting the ball right back to Baltimore after only gaining one yard on three plays.

Jackson led a nearly 10 minute drive starting at his own five yard line all the way down to Buffalo's two yard line. On fourth and goal, Jackson was forced to immediately backpedal due to the pressure from Shaq Lawson and Rousseau. The elusive quarterback was able to locate a receiver open in the back of the end zone, but not before Poyer was able to jump the route and intercept the ball in the end zone. Not only did the defense complete the goal line stand, but Poyer's interception resulted in a touchback, giving the offense the ball at the 20 yard line. If Poyer hadn't intercepted it, and the pass simply fell incomplete, Buffalo would need to start at their own two yard line. This 18 yard difference was critical in Josh Allen's game winning drive.

Buffalo Wins the One Score Game

Buffalo's offense marched down the field, all while milking the clock to ensure Baltimore would have as little time as possible if or when they got the ball back. In the end, the Bills knew not to score a touchdown, and instead fell down just short of the goal line, in order to let the clock run all the way down to the final seconds. Tyler Bass drilled the game-winning 21 yard field goal as time expired, and Buffalo had completed the comeback.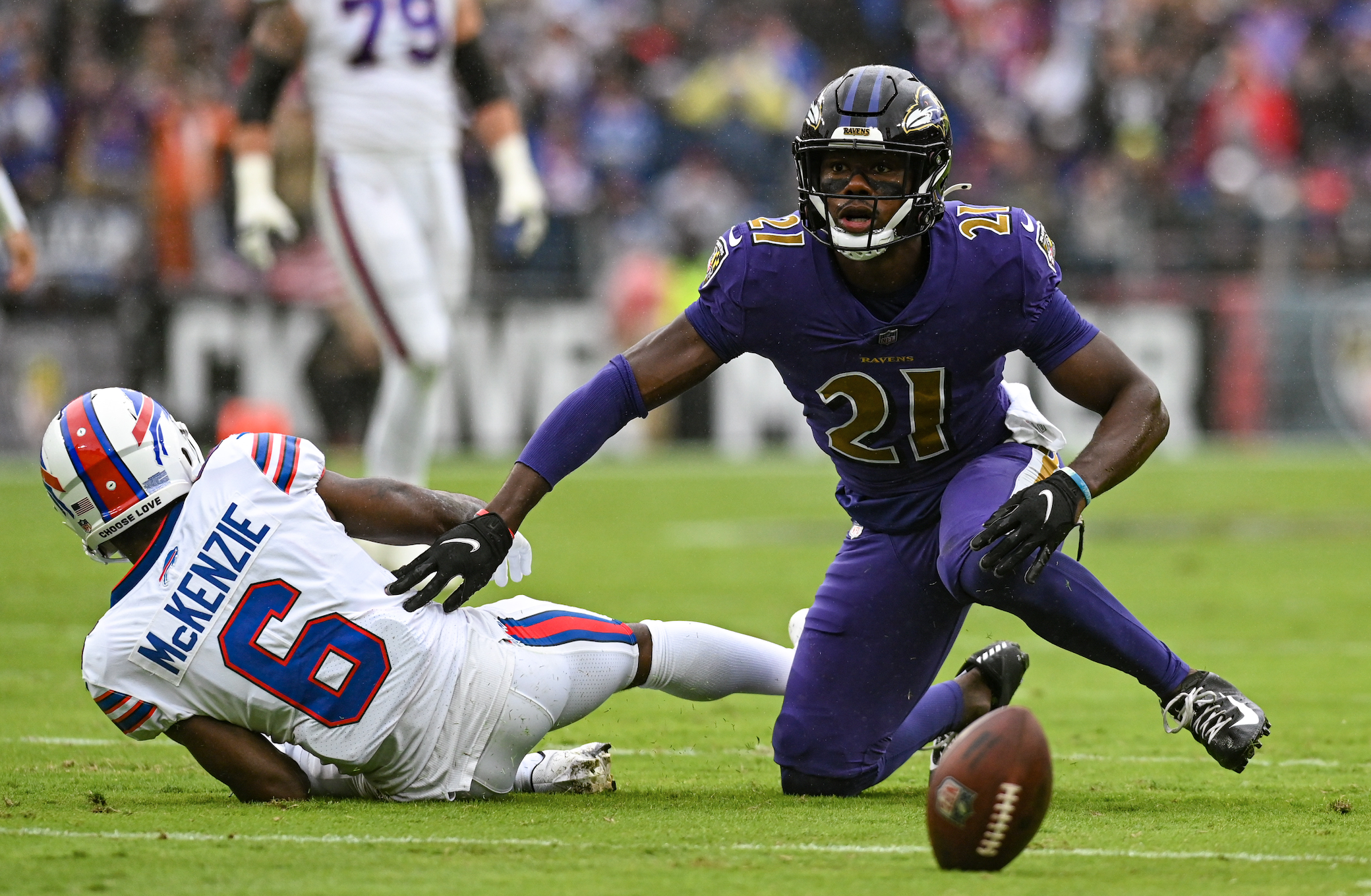 Injuries

Once again, Buffalo couldn't escape the contest without dealing with injuries. Receivers Isaiah McKenzie and Jamison Crowder both left the game. Crowder's ankle injury could have him sidelined for multiple weeks, while the severity of McKenzie's head injury is unknown. Overall, Buffalo is still looking to reach full strength, but it was great to see Dane Jackson, Tim Settle, and Mitch Morse back on the field.

Afterthoughts

As I was watching this game, two different matches from last season came to mind. The first half reminded me of the game against the Indianapolis Colts last year, where the Bills were stomped 41-15. After Buffalo had tied the game at 20, I had flashbacks of the Buccaneers game last season, where Buffalo had completed a comeback just to lose in overtime. In the end, Josh Allen reminded us why each season is different, leading the offense to the coveted victory in a one score game.

Through four weeks, Buffalo has allowed just seven points in the second half this season, illustrating that Frazier's defensive adjustments have been executed at an extremely high level. While it's unlikely that Buffalo keeps the number that low for the entire season (especially with upcoming matchups against Patrick Mahomes and Aaron Rodgers), it's certainly encouraging to see how easily the defense can bounce back after a not-so-stellar first half.

Speaking of Buffalo's defense, they've done a solid job neutralizing the number one threat of an opposing offense. Cooper Kupp did have a great box score performance in Week 1, but a lot of those catches and yards came in garbage time. Derrick Henry was held to just 25 yards on 13 carries, Tyreek Hill recorded just two catches for 33 yards, and Mark Andrews only registered two catches for 15 yards. The Bills nearly eliminate the influence of a team's best player, forcing offenses to utilize their other weapons in order to succeed. This will be especially important in upcoming weeks against Travis Kelce, Justin Jefferson, and Ja'Marr Chase later this season.
Game Awards

Offensive Player of the Game: Josh Allen

Allen finished the game 19 of 36 (not a great completion percentage but the receiving core struggled with drops due to the weather) for 213 yards and one touchdown. His 11 carries for a team high 70 rushing yards is what made the biggest effect on the game, as it seemed like Allen was always scrambling to earn a first down or get into the end zone. The interception wasn't necessarily his fault, as Knox appeared to take a strange angle as he tried to secure the catch. Regardless, Allen showed that a game is never over as long as he has a chance to line up under center. John Harbaugh's decision to go for it on fourth down rather than kicking a field goal was because of his respect for Allen and his (correct) assumption that he would lead Buffalo down the field and score. A Super Bowl winning head coach was scared of our QB – what a time to be a Bills fan!

Defensive Player of the Game: Matt Milano

Milano was all over the field on Sunday, and seemed to be in the middle of nearly every splash play that the defense made. He finished the day with 13 total tackles, two of which went for a loss. He certainly played a role in shutting down Mark Andrews, as Milano has emerged as one of the elite coverage linebackers in the league. His ability to open field tackle, especially on an elusive playmaker like Lamar Jackson, became critical late in the game as Baltimore was fighting for every yard to try and retake the lead. Milano has been playing at an All-Pro level through 4 weeks, and I expect that to continue throughout the season.

MVP: Jordan Poyer

My first defensive MVP of the season goes to the ballhawk who came up with two fourth quarter interceptions to keep Baltimore off of the scoreboard and secure the comeback for Buffalo. Similar to Milano, Poyer has been playing at an All-Pro level so far. Despite missing the contest against the Miami Dolphins, Poyer still has four interceptions, which leads the league.

What's Next: Bills vs Steelers 10/9

The Bills take on their second consecutive AFC North opponent, but there may be a new face under center for Pittsburgh. Former Bill Mitch Trubisky was benched in Week 4 in favor of first round pick Kenny Pickett. If the rookie does get the start, he'll have a tough task playing against the league's top defense. Meanwhile, the Bills will be focused on the next leg of their revenge tour, looking to amend their Week One hiccup last season against the Steelers.
Editor's babble: No matter what's going on with the Steelers, you can always count on getting a heck of a game when Tomlin is the coach. Many thanks to Colin Richey for his tremendous contributions to our blog. You can also find Colin on Twitter @whatthef00tball.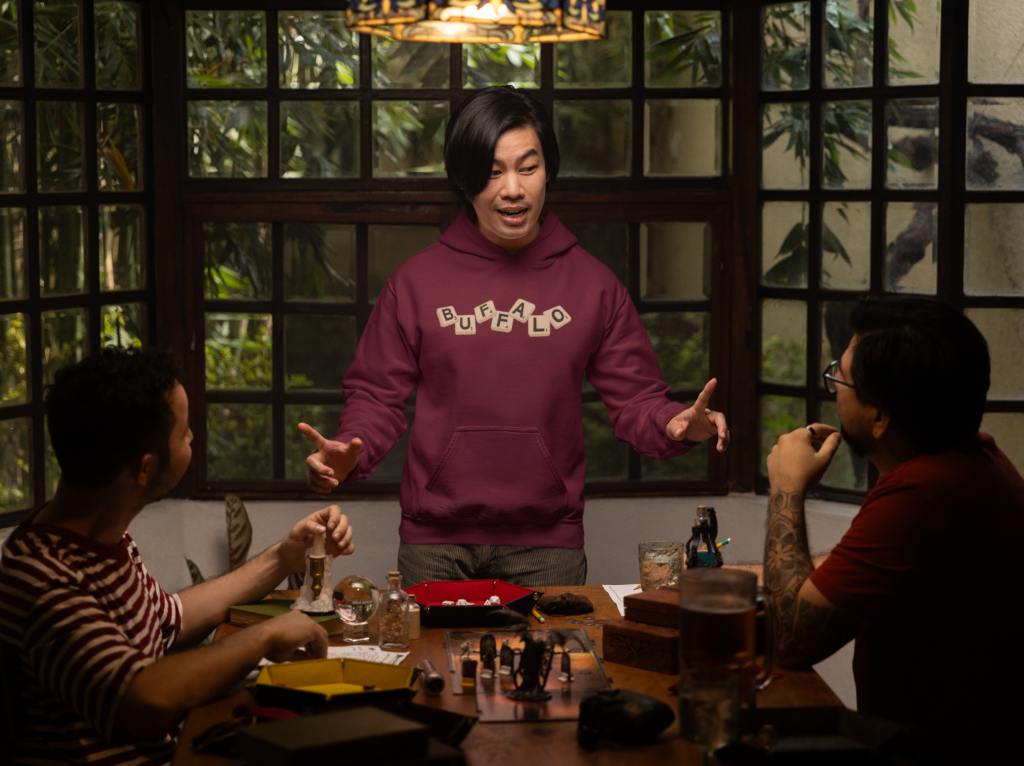 BuffaloFAMbase.com is sponsored by 26 Shirts
Every Monday, we launch a new two-week campaign of a limited edition t-shirt design. Every shirt purchase results in a donation to a local family in need. After the campaign ends, the shirt is retired. A new design is released, and a new family benefits from your fandom!