Sunday, October 2, 2022 at 1 p.m. ET
M&T Bank Stadium, Baltimore, Maryland
Weather: Cloudy with showers, 68 degrees
Latest line: Bills-3.5; over/under 52
It's tough to find the right words to put the Dolphins game behind me. The bucket of disappointing losses will only be emptied upon winning a Super Bowl. One side of my brain tells me we will occasionally drop a road division game in the Allen era, but the other is still furious about how it went down. Circle December 18th on your calendar.
This weeks Power Rankings:
Bills: A strange loss doesn't change a thing.
Chiefs: see Bills comment.
Eagles: flawless resume so far.
Rams: the NFC West looks less imposing.
Dolphins: they have our attention,
Packers: good win over Brady.
Ravens: Lamar vs Josh for MVP?
Bengals: big Joe Burrow fan against the Dolphins this week.
Bucs: Injuries marring Brady's last hurrah.
You pick: Cowboys, Vikings, Lions, 49ers, Jaguars, Colts, Chargers, Broncos all in the mix.
Last week:
The Bills almost overcame a ridiculous set of handicaps in a heart breaking 21-19 road loss in Miami. The Ravens beat the Patriots on the road 37-26, aided by four New England turnovers.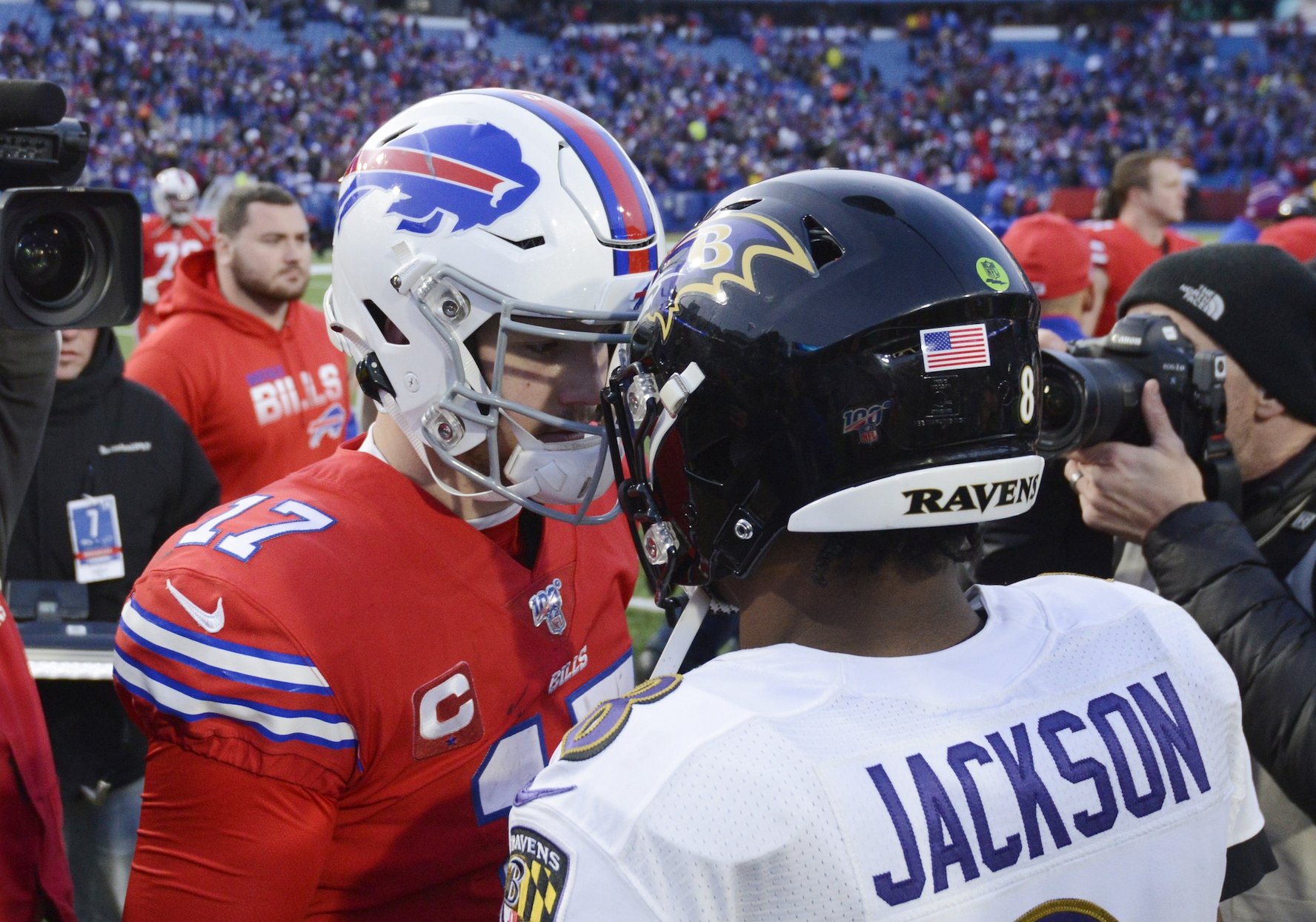 This week's breakdown:
QB:
Keeping the focus on this week, and only this week, Josh Allen vs Lamar Jackson is too close to call. I do have concerns about the recovery from playing in unsafe heat conditions in Miami.
Running game weapons:
#8 and #17 are two of the best running QBs of all time. Jackson ran for 107 yards in New England. The rest of the Ravens RBs combined for 81 yards. I haven't gotten a good look at JK Dobbins yet, coming off of knee surgery. But it's awfully hard to endorse the Bills running game at this point. If there is a concept behind the usage in our current RB committee, I am not seeing it. Advantage Ravens.
Passing game weapons:
Mark Andrews is the closest TE to Travis Kelce, and both look to be headed to the Hall of Fame. Rashod Bateman is emerging in his second season. Stefon Diggs sits #1 in receiving yards and #2 in catches through three games. It was good to see Isaiah McKenzie get more targets last week. I would like to see more targets for Davis, Knox, and Crowder. The RB committee is more involved than ever in the Bills passing game. Big advantage Buffalo.
Run Defense:
The Ravens currently rank #13 in rushing yards allowed, while the Bills are #2 (behind the Jaguars). Accounting for Jackson's running ability is always job one for defensive coordinators. In Leslie Frazier we trust. Slight advantage Buffalo.
Pass Defense:
Lost in the agony in Miami was how well the Bills "All Backup" secondary played. The injury list is already severe; add Christian Benford. But the system and a fierce pass rush looks to be capable of guiding the team through rough waters. The Bills rank #2 in passing yards allowed. I want to see how it looks with Poyer back this week. Joe Flacco, Tua and Mac Jones have put up big numbers against the Ravens, and now they have to face Josh Allen. Advantage Bills.
Special teams:
Both teams are championship caliber in this area. As long as we can keep the ball away from dangerous KR Devin Duvernay it should be neutral.The Bills kick coverage has been outstanding.
Intangibles:
Last week the Ravens bounced back from a heartbreaking loss to the Dolphins. The Bills hope to do the same, but recovery from playing in extreme heat may be a factor. It could be a very significant game in terms of seeding, as will future games with the Chiefs and Bengals. The Ravens remember the Bills knocking them out of the 2020 playoffs. No advantage.
The pick: Buffalo 38 Baltimore 34
Last week was the first time I nailed our opponents total (off by one). A voice on WGR told me we SHOULD have scored in the low 40s against Miami. The Bills are the better team than the Ravens, who have morphed from a defensive power house into the Lamar Jackson show.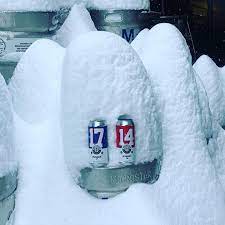 The Pregame Plan:
Food:
A shellfish allergy prevents me from joining you in Crab Cakes…pulled pork mac and cheese with a liberal dousing of Josh Allen tailgate sauce will make me feel better about that.
Beer:
We found an outstanding Bills themed craft beer at Brickyard Brewing in Lewiston… actually two of them! They have a West Coast IPA #17 and an East Coast IPA #14. I joked with the bartender about when we might see the #40, but I don't doubt we will.
Music:
This one popped to mind during Von Miller's postgame press briefing, when he offered that the defeat might be good medicine. Bon Jovi it is!
Bad Medicine: felt more like that to me Sunday.
Who Says You Can't Go Home: the NFL schedule maker apparently, at least not often until the snow flies.
I'll Be There For You: says Bills Mafia, no matter where the game is played.
Living On a Prayer: "you live for the fight when it's all that you've got".
Back at it, Bills Mafia!
Editor's babble: Some of BillsMafia may still hold a grudge against Bon Jovi for trying to buy the Bills, but I'm past all that. Bring on the IPAs! We are so grateful to Joe Reagan for his terrific contributions to our blog. You can also find Joe on Twitter @joer869 and in print for Tidbits of Akron Falls.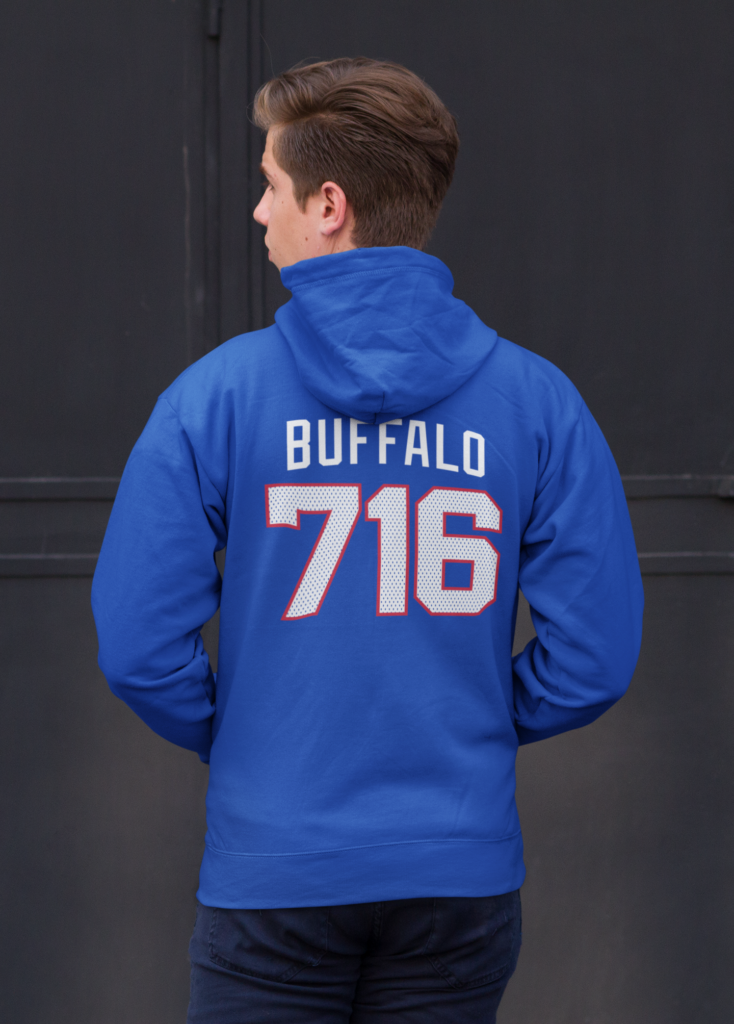 BuffaloFAMbase.com is sponsored by 26 Shirts
Every Monday, we launch a new two-week campaign of a limited edition t-shirt design. Every shirt purchase results in a donation to a local family in need. After the campaign ends, the shirt is retired. A new design is released, and a new family benefits from your fandom!