So much drama and so little time to write about it all. As expected, social media was abuzz after the Buffalo Bills dropped a close one, 21-19 in the literal 'Miami Heat' at Hard Rock Stadium on Sunday afternoon. The game was a statistical anomaly in too many ways to explain in one post. I'll leave that for the analytics experts to outline because the game really was interesting from a numbers standpoint.
My blabber here will focus on a 'narrative' developing around the Buffalo Bills regarding their failure to win close games.
Mr. Tooke is a wise soul on Twitter who often asks thought provoking questions. When we see data appearing as an outlier such as this, there is a tendency by most of us to rush to judgement about what this particular data point means. The rush to explain away or come to conclusions about a piece of data can sometimes lead us in the wrong direction in terms of cause and effect.
Specifically, in the case of Buffalo's loss to Miami on Sunday, a rush to judgment about the meaning of a singular statistic may in fact end up obscuring other contributing factors that could prove pivotal in determining why the Bills lost the game.
We all know the pattern regarding what happens to this fan base on social media when the Bills lose a football game. The level of hysteria, finger-pointing and irrational rationalizations (lol) goes off the charts as soon as the 'L' hits the win-loss column. Social media only amplifies this type of response when the platform becomes an echo chamber ruled by people perpetrating their own agendas or beliefs.
I get why we all feel the need to assign blame when things don't go as we hoped or expected them to go. It's human nature to want an immediate explanation about why the Buffalo lost that football game in Miami on Sunday. However, sometimes we use one piece of data like the won-loss record in close games to identify a pattern that may or may not in fact exist.
Is there a clear pattern we can discern from this data point regarding losses in close games by the Bills?
Maybe.
While identifying patterns of behavior this way can lead to meaningful findings of fact, we should also consider extraneous variables or 'extenuating circumstances' in each game loss as well. For example, although the extraordinary heat the game was played in on Sunday afternoon in Miami was mentioned many times, it isn't being discussed enough as a factor in the outcome of the game.
It was apparent at the end of the game that Josh Allen was operating on fumes. The limp pass he threw to Isaiah McKenzie as the clock was winding down was alarming to see because at that point Allen looked like he was suffering heat exhaustion and his cognitive skills were impaired. Shortly afterward Allen literally almost fell into Tua Tagovailoa's arms when he went to shake hands after the game. He left it all out on the field and was obviously suffering from the effect of the heat.
But that is not why Buffalo lost the game. They lost the game for a variety of reasons, the heat being only one contributory factor in the outcome of the game. Was it because there is some sort of nefarious deficit in thinking by the coaching staff when games come down to the wire?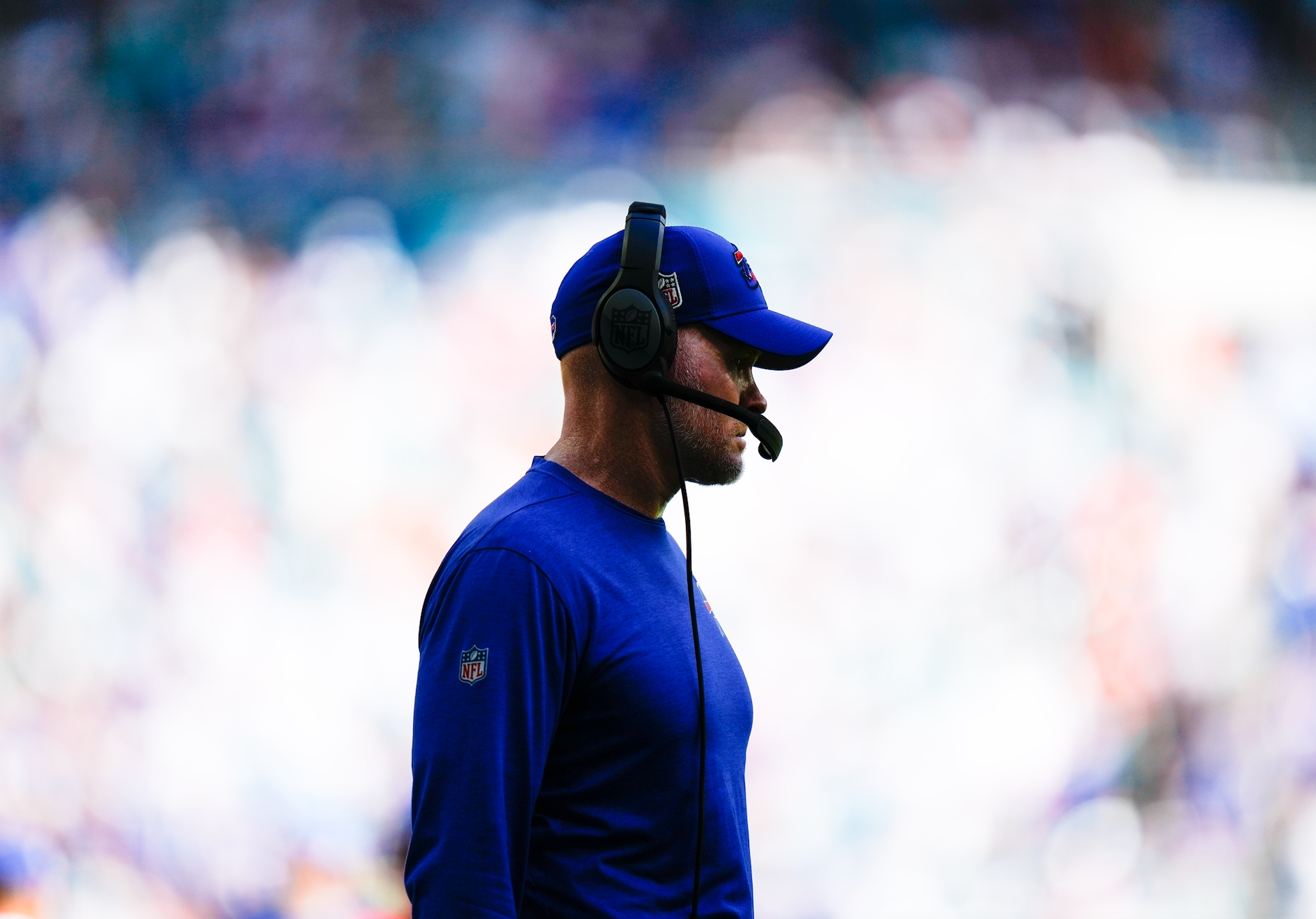 There's substantial evidence to suggest it may be warranted to examine situational decision making by the coaching staff during games. We've seen enough last minute melt downs in strategy at the end of close games to be rightfully concerned and ask questions about clock management and successful implementation of end-of-game coaching at this point from my perspective.
However, the Dolphins played a heck of a good game against the Bills and deserve every accolade for winning the game. They are leading the AFC at 3-0. Miami played a passionate game on Sunday and showed just how much they are sick of losing games to Buffalo. The game reminded me of the reverse of the 70s when Bills fans endured an entire decade of losing to the Miami Dolphins. Our old rivalry is back with a new twist. For some reason the notion of this brings comfort to this elderly Bills fan. The circle of life is complete. OK, I joke.
The bottom line is while it is tempting to formulate a consensus about why the Buffalo Bills have had a streak of losses when games are close, the reasons why are probably more complicated than can be explained by one piece of data. While the reasons are likely multifactorial, the repeated theme of clock management issues and decision making at the end of games certainly seems like something worth examining in greater detail.
Editor's babble: I'm concerned about players safety when it comes to playing in any harsh environmental conditions. The game of professional football is already risky enough with respect to living a long and healthy life. Heat Exhaustion is no joke. Read about its symptoms HERE and ask yourself if what you saw on the field at Hard Rock Stadium was a danger for players. You can find me on Twitter @RobynMundyWYO if you want to holla.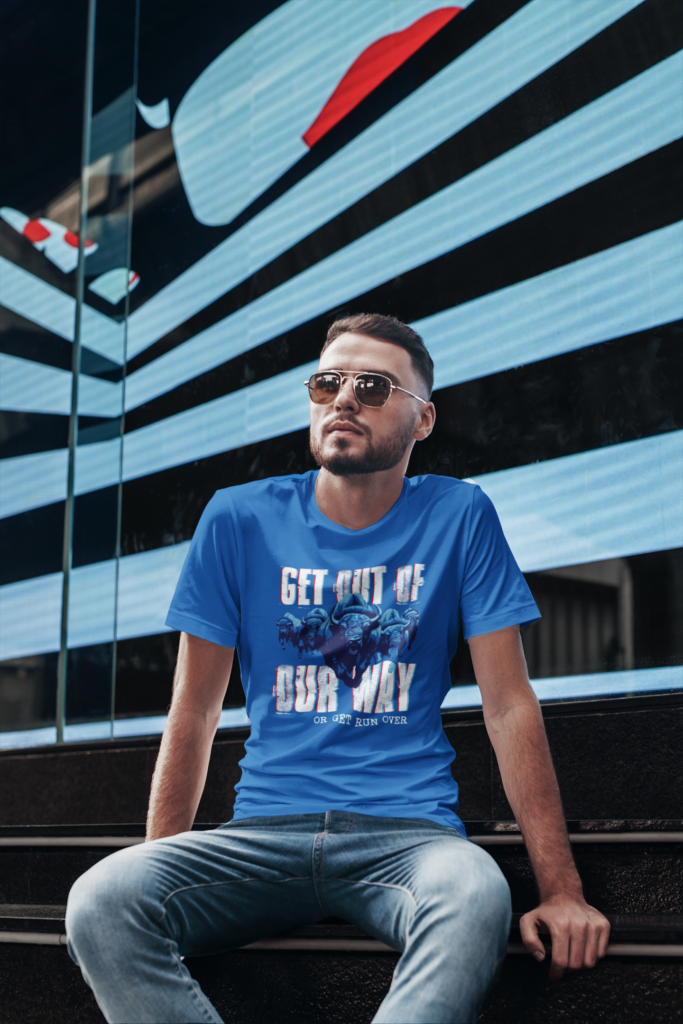 BuffaloFAMbase.com is sponsored by 26 Shirts
Every Monday, we launch a new two-week campaign of a limited edition t-shirt design. Every shirt purchase results in a donation to a local family in need. After the campaign ends, the shirt is retired. A new design is released, and a new family benefits from your fandom!