Sunday, September 25, 2022 @ 1 p.m. ET.
Hard Rock Stadium, Miami.
Weather: mid 80s, chance of afternoon rain (like the other 364 days in South Florida).
Latest odds: Bills-4, over/under: 51.
FINALLY back to Sunday afternoon football! Both the team and Mafia had a lot of fun and national exposure, but attention is not the goal. Home Field Advantage is what the Bills are playing for. Let's take a look at the third track on the album the Bills 2022-23 are about to lay down.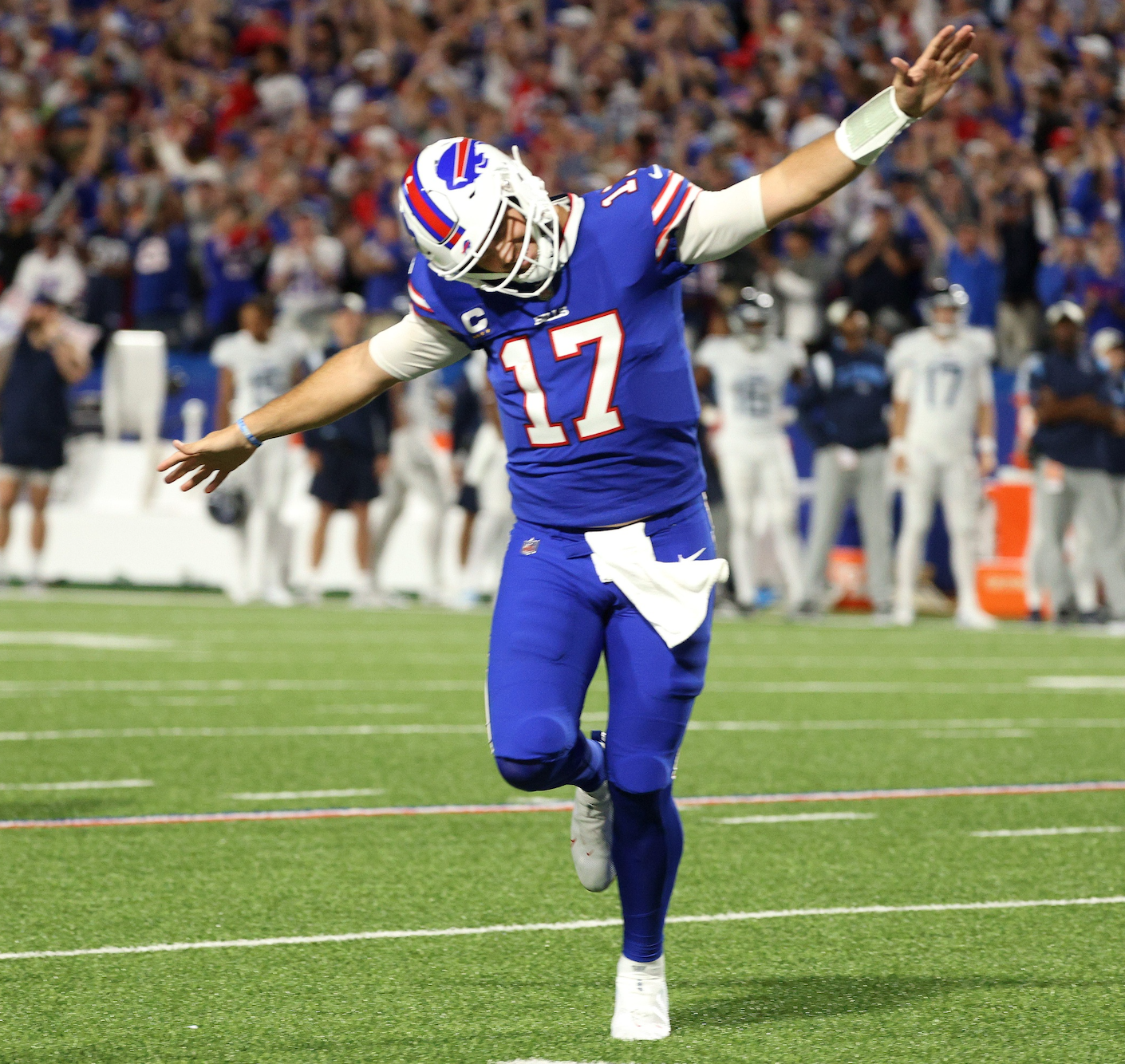 This weeks Power rankings:
Bills: 45-0 in the second half!
Chiefs: Reid the only reliable coach in the division.
Chargers: A road loss on a pick 6 doesn't warrant demotion.
Eagles: Best in the NFC so far.
Bucs: So many issues for a 2-0 team.
Rams: So many issues for a defending Super bowl Champ.
Dolphins: Tyreek Hill and Jaylen Waddle will make Tua look much better.
49ers: By most accounts, Jimmy G. gives them a better chance this season.
Ravens: Up 35-14 with 12 minutes to go…
Packers: Enough continuity to win double digit games.
Last week:
Even without the Bills to watch, Sunday's Week 2 games were a hoot. Of the three epic comebacks, the Dolphins stunning 42-38 win over the Ravens was the most significant. You can see just how significant in my power rankings; I believe they are indeed the 4th best AFC team. The Bills enjoyed some payback on an obnoxious coach and his Titans in a 41-7 rout.
QB:
I made some bold predictions about Josh challenging Peyton Manning's single season records; and after two games against last year's two #1 seeds, I feel good about those predictions. As for Tua Tagovailoa, it appears Miami has created a very favorable situation for what he does well. Advantage Buffalo.
Running game weapons:
Is there a prop bet for non-running backs getting more carries in this game than running backs? I am a little disappointed in the output and usage of the Bills rushing attack through two games, but they did face Aaron Donald and Jeffrey Simmons. Raheem Mostert and Chase Edmonds vs. Singletary/Moss/Cook…too close to call. Josh could move the needle to Buffalo, but the less he runs the better from here on in.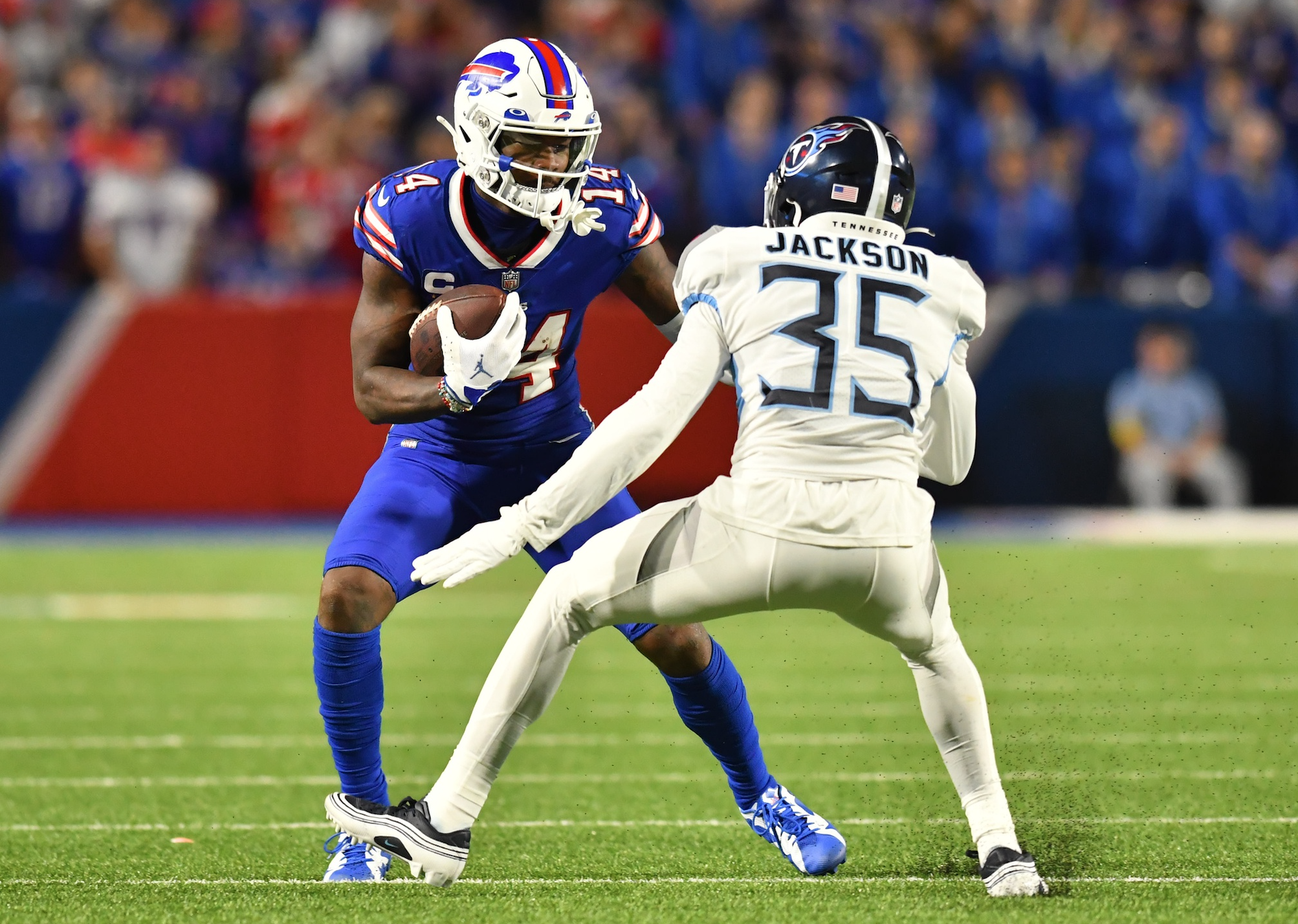 Passing game weapons:
No doubt the networks wish this game was in prime time too. Gabe Davis will be fine. Stefon Diggs and Josh Allen are in the zone. Until someone limits their production, the targets and yards for everyone else are limited. As for the Dolphins, I am impressed. Paying a huge price to pair Tyreek Hill and Jaylen Waddle looks good after two weeks. I have always liked TE Mike Gesecki. Call it even; two of the league's best in this game.
Run defense:
It won't factor in that much in this week's matchup, but the Bills are #1 in the NFL against the run and Miami is in the middle. Advantage Bills.
Pass defense:
Prayers for Dane Jackson. He was playing well. Benford vs. Elam is now Benford and Elam. How well they have held up has been a joy to observe. We know Cam Lewis can fill in. This is the biggest test for the secondary until Tre White's likely return. But the real story behind the Bills #2 ranked pass defense is the pressure they have been able to generate while dropping seven in coverage. On paper the Dolphins have a good secondary, but the best the current numbers allow is calling it even.
Special teams:
It was lost in the blowout, but Sam Martin punted three times with a 48.7 average and two inside the 20 yard line. The Dolphins are good on special teams, but the Bills are championship caliber. Advantage: Bills.
Coaching:
The rookie coaches in the NFL are a mixed bag indeed, but Mike McDaniel and Brian Daboll are both off to great starts. I'll take the experience of Sean McDermott and Leslie Frazier.
Intangibles:
2-0 vs 2-0. I want the Bills to be challenged in the divison!
The pick:
Bills 44 Dolphins 20
Who can hold the Bills under 30? Who can score 3 TDs against the Bills defense? Someone has to do both.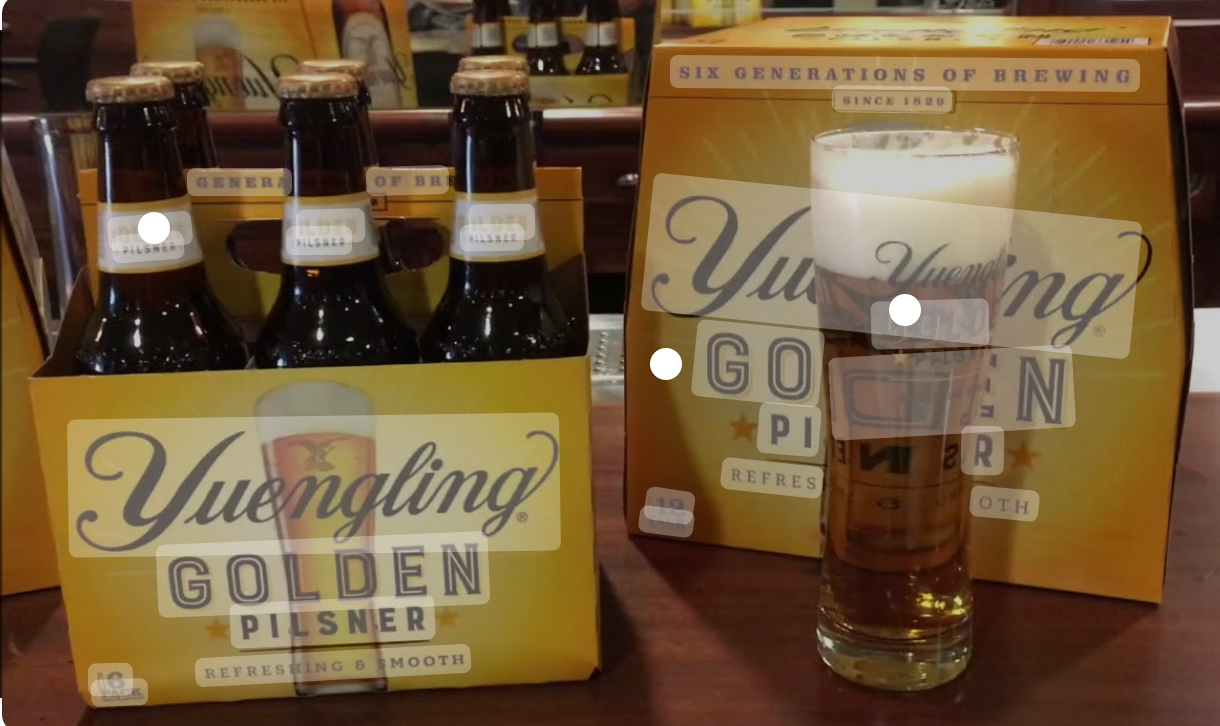 The Pregame Plan:
Food:
At a cookout this summer I rediscovered the joy of a simple plain cheeseburger-meat, cheese, bun. A little seasoning on the patties is recommended. The last sweet corn of the season and mustard potato salad on the side.
Beer:
I love Yuengling, but in Oktoberfest season it's nice to mix things up a little. Yuengling Golden Pilsner fits perfectly. Why most of us never heard of America's Oldest Brewery until 2015 remains a mystery, but it's my convenience store go to.
Music:
Jimmy Buffett is the permanent house band for the road games in Miami. From 1984's One Particular Harbor Album:
Livin' It Up– We sure are.
We Are The People Our Parents Warned Us About– all those ESPN tailgating shots confirmed it.
Brown Eyed Girl– I'm overdue for Van Morrison…
One Particular Harbor– For a lot of us, Highmark Stadium on game day is ours…
Have a great week Bills Mafia! These are the good old days!
Editor's babble: We are grateful for Joe Reagan's many contributions to our blog. You can also find Joe on Twitter @joer869.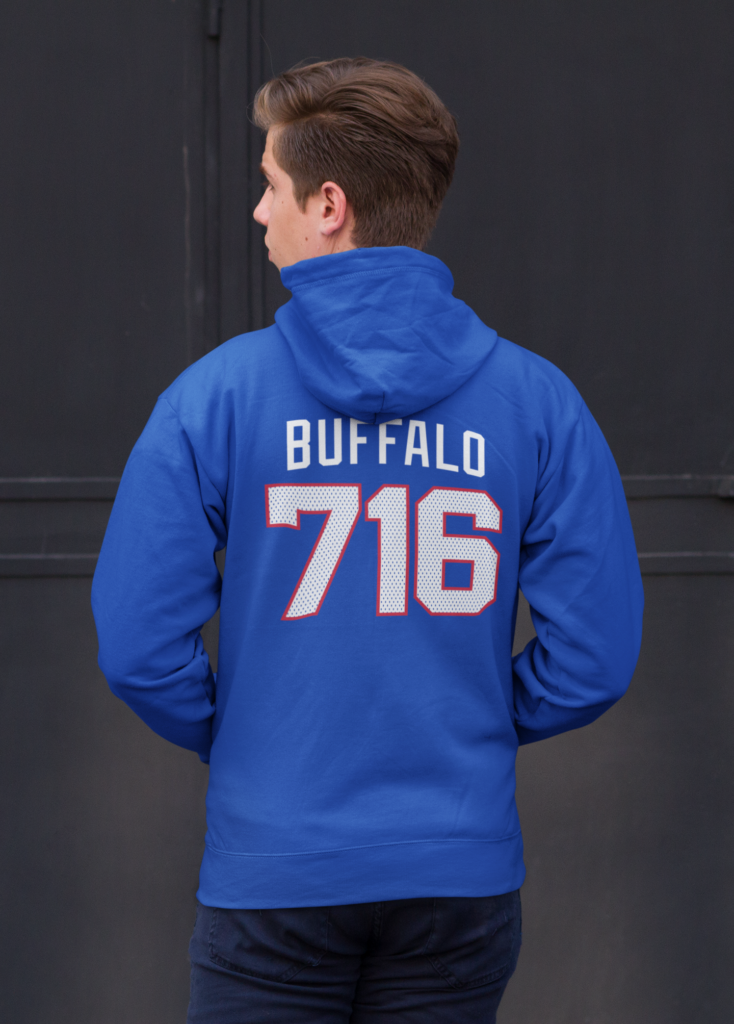 BuffaloFAMbase.com is sponsored by 26 Shirts
Every Monday, we launch a new two-week campaign of a limited edition t-shirt design. Every shirt purchase results in a donation to a local family in need. After the campaign ends, the shirt is retired. A new design is released, and a new family benefits from your fandom!