After months of intense hype, the Buffalo Bills punched the Los Angeles Rams in the face, embarrassing the current Super Bowl champions at Sofi Stadium 31-10 on opening night of the 2022 NFL regular season. Buffalo could have easily ended up laying a fifty-burger on the Rams, but it took a minute for the Bills' offense to start clicking on all cylinders.
But click away Buffalo did, coming out after halftime and scoring three touchdowns to seal the deal for the visitors. It somehow seemed appropriate to spoil another team's Super Bowl celebration, and Von Miller appeared more than happy to deliver the fatal blow to his former teammates. All done with love, mind you. No hard feelings.
It's just bros doing bro things.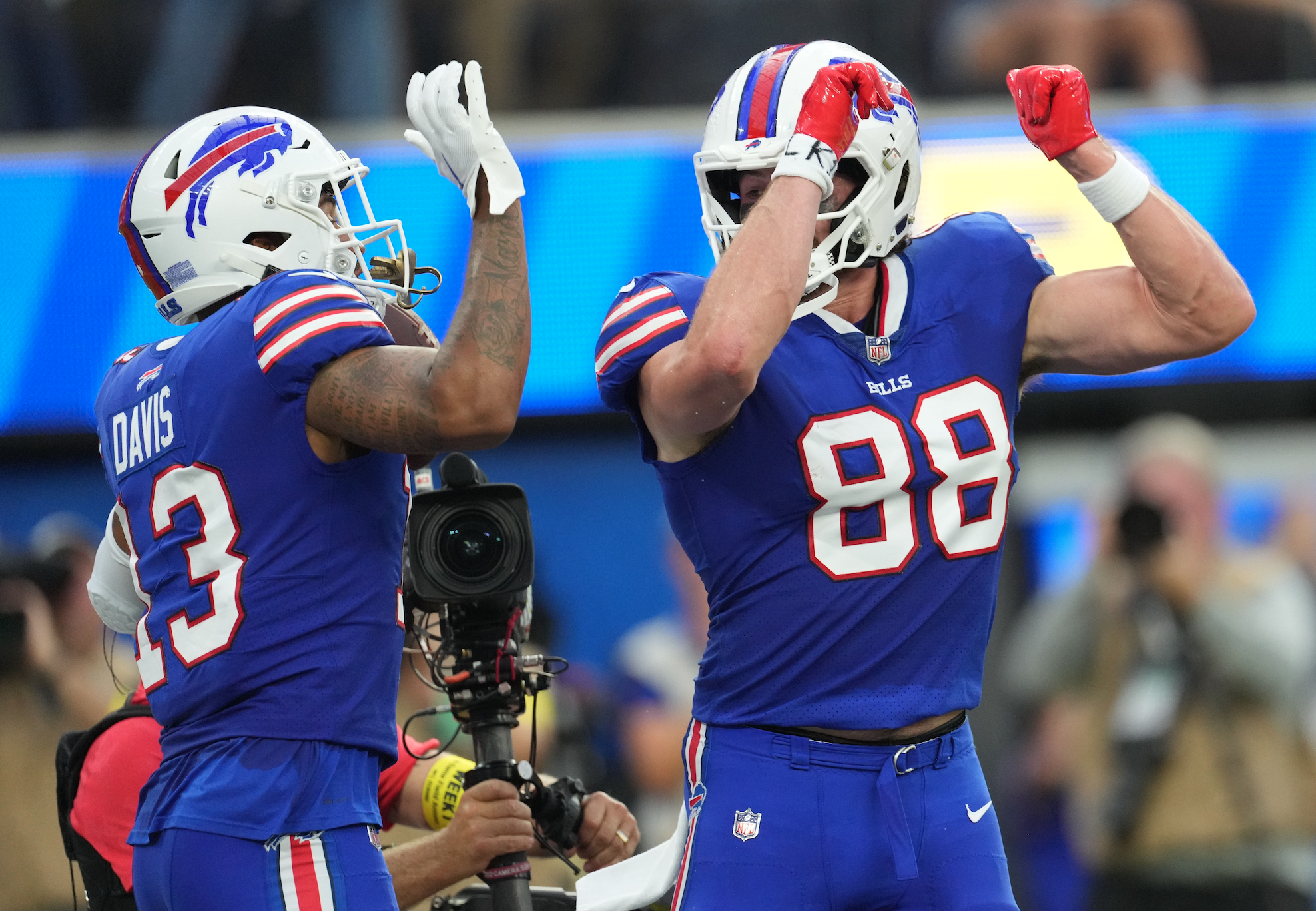 Aside from the mind-blowing stats from this game, there was also one 'intangible' that stood out in my mind after watching our beloved football team suck the life out of the Rams.
Demeanor
Elite teams have quarterbacks who carry themselves in a distinctive manner. The 49ers with Joe Montana, the Colts with Peyton Manning and of course the Patriots and Tom Brady all flourished when surrounded by talented players on both sides of the ball.
However, it takes more than pure physical talent to flourish as a team and sustain success. Truly understanding the mental and emotional aspects of this game in an evidence based fashion is in its infancy. For example, no one has been in the forefront of studying variables related to team chemistry more than Sean McDermott.
Projecting the right demeanor is critical for promoting a group/team's 'cohesiveness' or functionality as a whole. Think of 'demeanor' as roughly comparable to the way we use the term 'vibe' today. The demeanor of this entire team on the field against the Rams was a sight for sore eyes.
McDermott seems to have refined his personality assessments of players over his tenure as head coach of the Buffalo Bills. I suspect like most of us, he learned from errors in judgement he made along the way. One thing psychologists learn early is to understand you're not always going to be right in assessing character when you have a limited amount of opportunity to observe behavior patterns. It's more important to figure out where you went wrong when it happens and learn from mistakes.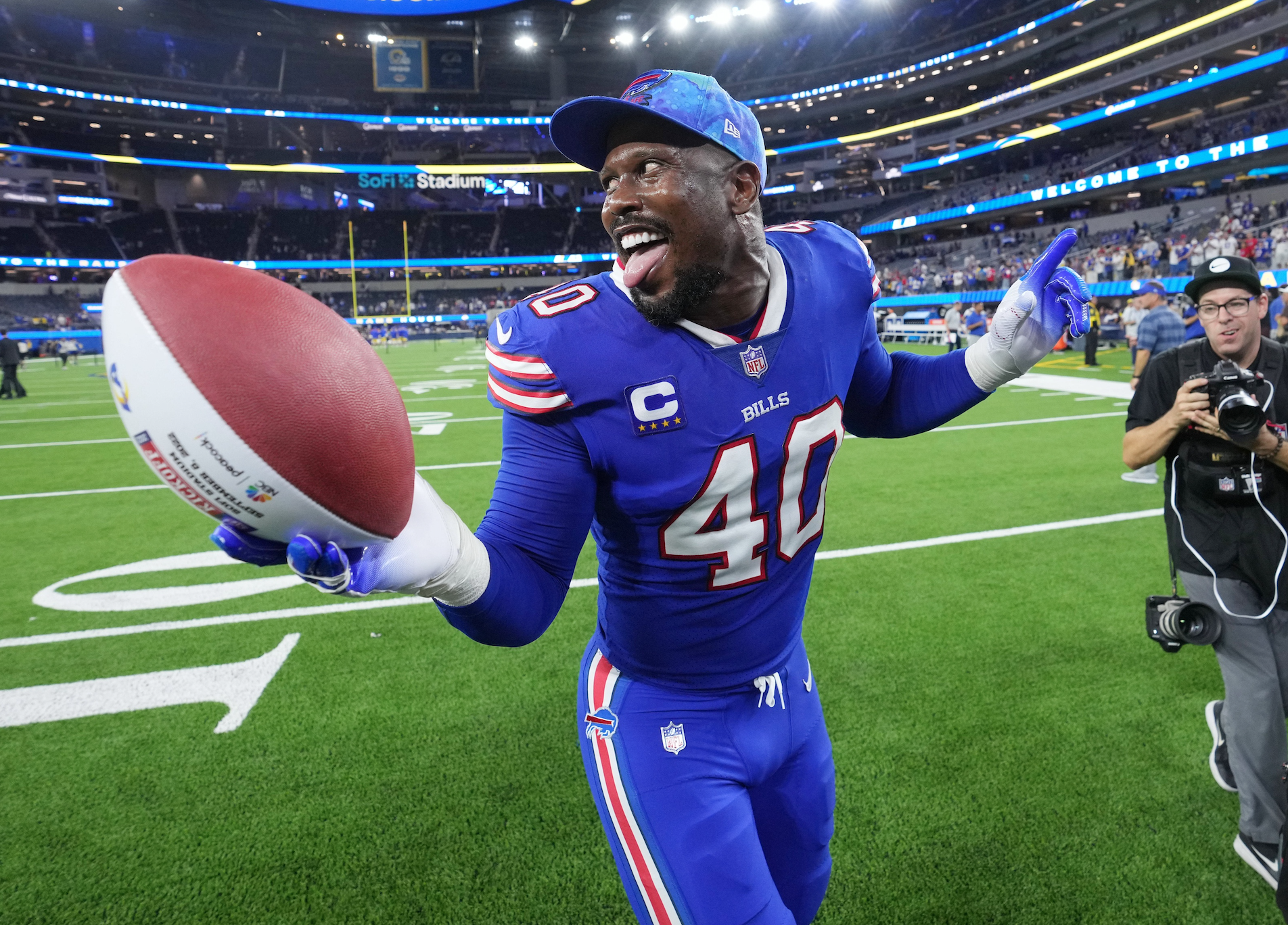 There's little question McBeane were cooking on all cylinders when they put this season's roster together. Now add some Von Miller and you have a five-star stew. When it comes to demeanor, this team now has a figurehead on both sides of the ball. Von is the perfect alpha dawg this team needed to project the right vibe.
In a recent interview with Peyton Manning, he referred to the Buffalo Bills as playing "angry". He further added that from his point of view, championship teams play angry. However, the biggest difference I see with this group of players compared to teams prior to the McDermott/Beane era is collective empathy.
This iteration of the Bills understands the pain this franchise and its fan base endured throughout its existence. You won't hear any of these players reply to the inevitable question about our pain with the standard, "that was before I came here". It was so irritating to hear that reply anytime anyone asked a player about how much this fan base has suffered.
This roster and front office knows our history and cares about making it right by winning a championship. Von Miller's spelled this out in his first press conference when he came to Buffalo. Miller knows the history. He showed respect toward Bruce Smith by wearing a t-shirt in his honor before the game against the Rams.
How a team projects demeanor is critical for instilling a collective sense of power and control. Much of demeanor is expressed by body language. For example, you could clearly see by halfway through the third quarter of Thursday night's game the Rams were already defeated. They looked gobsmacked by Buffalo's relentless pass rush and Josh Allen's cyborg-like performance. Once our team from Buffalo sniffs that change in body language, they just keep pouring it on.
We hope that continues to be the case. Sean McDermott has grown as a head coach, and after "13 seconds" we can only hope we see the prevent defense about as often as we see the Bills punt.
Next up, it's time to destroy the Tennessee Titans stranglehold on our collective psyche.
Editor's babble: If you're a glutton for punishment, you can also find me on Twitter @RobynMundyWYO.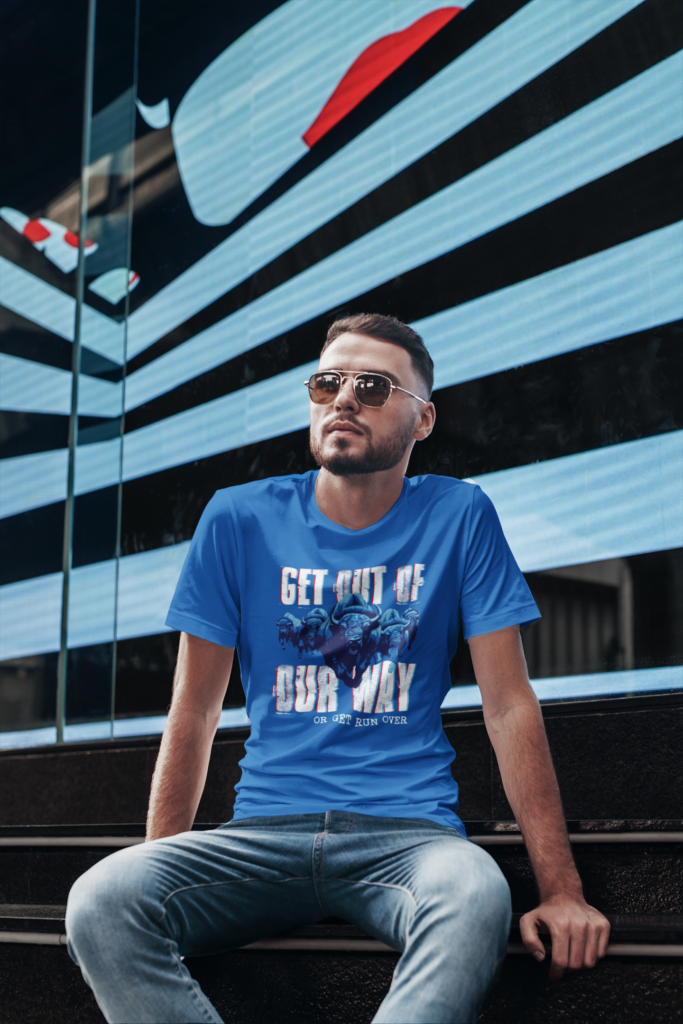 BuffaloFAMbase.com is sponsored by 26 Shirts
Every Monday, we launch a new two-week campaign of a limited edition t-shirt design. Every shirt purchase results in a donation to a local family in need. After the campaign ends, the shirt is retired. A new design is released, and a new family benefits from your fandom!