Thursday, September 8, 8:20 p.m. ET
Sofi Stadium
Weather: low 90s
TV: NBC
Latest Odds: Bills-2.5, Over/under 53
Who wants to host the NFL Kickoff Game next September? As cool as it is getting to play the defending Super Bowl champs on Opening Night, imagine the opportunity to host and showcase WNY in 2023. For now, listen to CoachMcDermott and take them one game at a time. The Bills have road games at the Rams, Ravens, Chiefs, and Bengals this season; even a split would be impressive.
Since the NFL instituted their Thursday Kickoff Event, the defending Super Bowl Champions are 8-3. NONE went on to repeat as Super Bowl Champions. And this marks the first time the visitor has been favored in the game. The Bills have so many different sources of motivation this season it's the least of Bills Mafia's concerns, but watching the Rams raise the banner and receive their championship rings should add more fuel to the fire.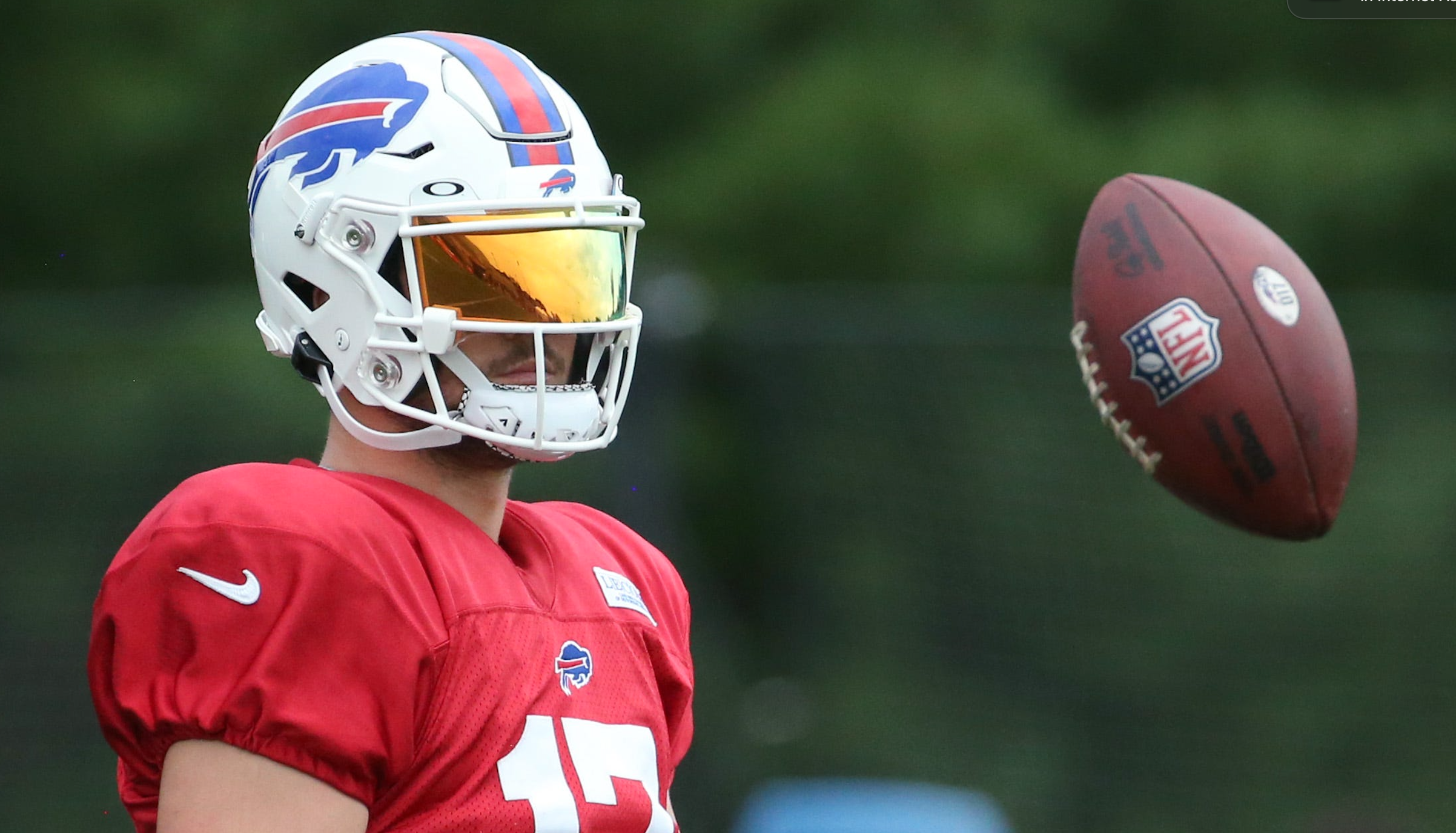 Let's break it down:
QB:
Matt Stafford has never reached the level that Josh Allen and Patrick Mahomes competed at in last year's playoff game, but the list is short of QBs who have. Stafford's elbow may be a long term issue, but I don't expect it to factor into Week One. We will have some great QB conversations in upcoming games, but right here right now the Bills get the checkmark.
Running game:
Both teams prefer the pass, but I was surprised to find the Rams in the bottom ten last season in rushing. The Bills committee + Josh finished sixth, and looks improved with James Cook and OL Coach Aaron Kromer. I like Devin Singletary as a flex play this week in Fantasy Football. Checkmark Bills.
Passing game weapons:
The NFL Marketing Department has it easy with all the talent on the field Thursday Night. The Bills don't expect to stop Cooper Kupp, but their hopes to contain him are reasonable. Allen Robinson is a nice import for the Rams and getting a lot of fantasy football love. Cam Akers is good out of the backfield. But I'll match Diggs/Davis/McKenzie/Knox/Cook with anyone. Call this one even.
Run Defense:
The Rams were a little better than the Bills in this category last season, but it was close enough to consider opponents, weather, and other factors. I expect improvement by the Bills in this area this year. Post Covid, Star Lotulelei was never the same player. The Rams addition of All Pro Seattle LB Bobby Wagner tips the scales. Checkmark to the Rams.
Pass Defense:
With Tre White, I would give the Bills a slight edge. Without him, I believe it is a toss up. Yes, Jalen Ramsey is widely considered the best CB in the NFL right now. But the Bills improved pass rush, led by former Ram Von Miller, ought to make life a little easier for the Bills' young outside CBs. So should the most experienced safety tandem in the league. He may not need it, but I hope Kaiir Elam gets some patience from Bills Mafia. Anyone who has had to cover Alabama and Georgia WRs should not be overwhelmed by the stage. Both teams will move the ball through the air; and maybe Gabe Davis' matchup is the most favorable of all. I would expect Taron Johnson to shadow Cooper Kupp as much as possible.
Special teams:
I get the sense we are going to like our new punter Sam Martin, but we won't get to see him that much. With all the key holdovers the Bills rostered on Special Teams, expectations should be high. Let's hope Ferguson and Martin and Bass are in sync against the Rams…I expect a late field goal to be the difference. Advantage Bills.
Intangibles:
Distilling the intangibles on the Bills side to a page would be impossible, much less a paragraph. I will be happy to provide one for each game. If this were Family Feud, the #1 answer would have to be "13 Seconds". On the Rams side, they are home and celebrating their Super Bowl victory, and Sean McVay has a stellar record in season openers. Until the home field advantage is clinched, it is hard to imagine anyone taking this category from Buffalo. This week, even.
The pick:
Bills 34 Rams 31
Last year's record in one score games is likely to regress to the mean in the Bills favor. I expect we will witness a fun game, the Bills will get the ball last, and Tyler Bass will nail a game winning field goal.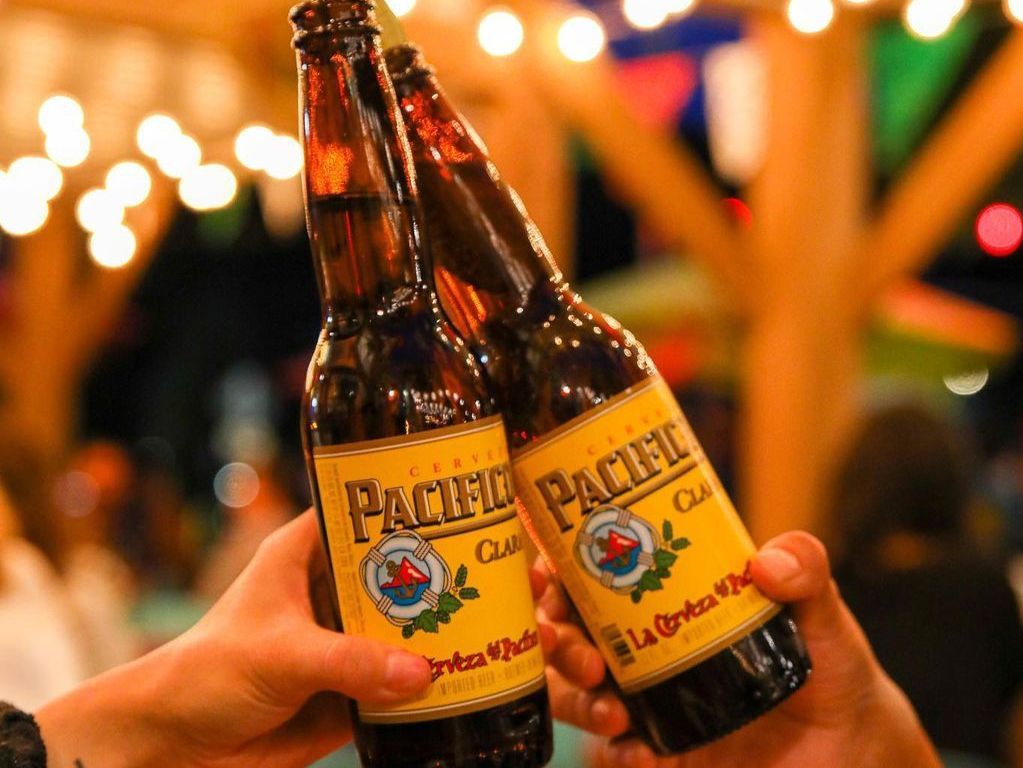 The pregame plan:
Food:
Looking for a good Buffalo/Cali hybrid? Hope your neighborhood has a good wood fired pizza joint; I'll be ordering the Buffalo Chicken Pizza
Beer:
By the time we play again September 19, it will be time for some of our fall favorites. One last summer beer this week. It isn't too hard to find good Mexican (i.e. German/Mexican) beer anywhere in the U.S., and my personal favorite, Pacifico Clara… it will make a nice opening night choice.
Music:
I couldn't narrow it down to one artist for the occasion, and had a blast narrowing my Opening Night Classic Rock Block to four songs.
Willie Nile:
This Is Our Time
If you haven't discovered this Buffalo native's music, do yourself a favor
Rush:
Limelight
Yes, my Canadian friends, "living on the lighted stage approaches the unreal"
The Doors
L.A. Woman
Let's get the Mojo Risin'!
The Eagles:
The Long Run
"Kinda bent, but we ain't breakin"… regardless of the outcome, remember it's a long run to February.
One at a time Bills Mafia! Enjoy them all!
Editor's babble: What a great way to kick off the long awaited NFL season with this great article by Joe Reagan. We are so grateful for his contributions to our blog. You can also find Joe on Twitter @joer869 and occasionally in the terrific Tidbits from Akron Falls weekly paper.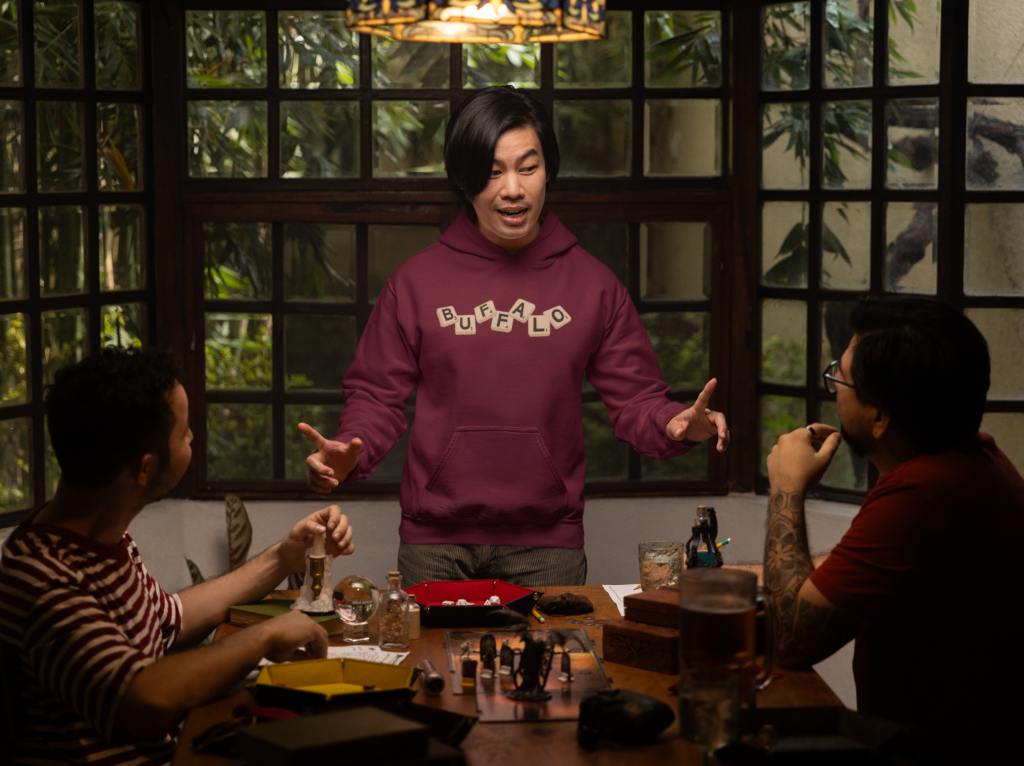 BuffaloFAMbase.com is sponsored by 26 Shirts
Every Monday, we launch a new two-week campaign of a limited edition t-shirt design. Every shirt purchase results in a donation to a local family in need. After the campaign ends, the shirt is retired. A new design is released, and a new family benefits from your fandom!