You know there had to be a logical explanation why our beloved 'Nerd in Residence' (aka/head coach Sean McDermott) would choose to be a guest on a Bar Stool Sports podcast recently, because at first glance it doesn't seem like their podcast would be his thing. [McDermott interview starts around the 49 minute mark].
This interview was illuminating for a variety of reasons. The best theory I can conjure up about why McDermott would agree to the interview is that self-scouting must have revealed a guy who needed to "lighten up". It's not difficult to imagine our Buffalo Bills head coach laying out a plan to attack his over-serious nature by letting the guys at Bar Stool Sports have a run at him. Why not?
What we discovered about McDermott is his sense of self-deprecating humor translates well when paired with media light-hearted bantering. The Bills' head coach was engaging and on top of his game. When asked about which NFL head coach he could physically beat up, his deadpanned response he could take on BOTH Dan Campbell and Mike Vrabel at the same time garnered instant guffaws. The Bills' head coach definitely has a penchant for finding just the right level of sarcasm to make one wonder if he was really joking.
However, what stood out to me the most was how comfortable McDermott appeared to be while "just hanging out with the guys". This is new for him. The Buffalo Bills head coach was very relaxed during this interview… but he also reverted back to 'coach speak' as he usually does when the conversation gets too goofy.
McDermott rarely gets overly personal in his discussions with media, but in the Bar Stool Sports interview cited above his facial expression while talking about how much he loves Buffalo and Western New York (WNY) was a golden moment for WNYers. If you want to see what 'authenticity' looks like in living form, watch the look on Sean's face while he describes how much he feels at home in WNY. The McDermott family obviously feels comfortable in a community reflecting many of the same values they seem to cherish. This bodes very well for the future of the franchise because long term stability is a rare commodity in this era of NFL football.
Franchise stability or lack thereof is something Bills fans can relate with on a deeper level than most. After living without it for so many decades it almost feels strange not to have some sort of hopeless feeling about the Buffalo Bills. Decades of despair yielded a transformation that might not have been as fast as other teams, but a shift in culture takes more time than plugging in a few players and hoping for the best.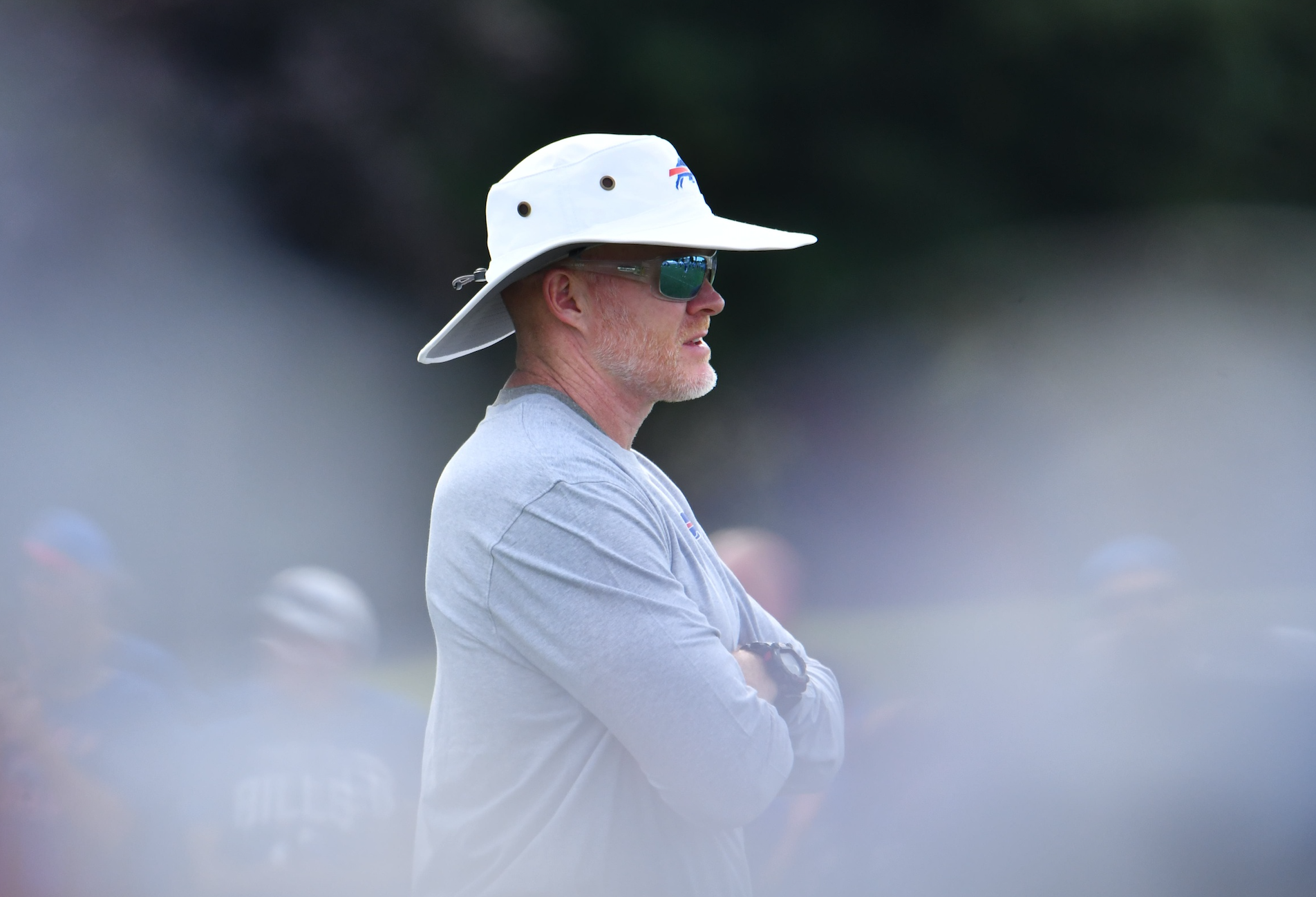 The legacy of Sean McDermott and the Buffalo Bills is beginning to reveal itself in a methodical manner… exactly what one might expect from someone who is likely a MENSA member with OCD (obsessive-compulsive disorder). While he's in no danger of losing his nerd card anytime soon, Coach McDermott did let his (metaphorical) hair down a bit in the Bar Stool Sports podcast. He even busted chops about fellow William & Mary alum Mike Tomlin… haranguing Tomlin's rapid eye movement during press conferences.
While this may seem like an amusing anecdote, watching McDermott laugh at himself and sending out a few pokes at others is actually supporting evidence he is maturing in his role as an NFL head coach. He is now checking the box that says "can lighten up when necessary", which is a necessary and essential function of his role.
The use of the word "process" will always be synonymous with Sean McDermott in Buffalo. Others may have used the same word, but only McDermott has LIVED the process himself to the extent it defines his legacy. There is no one in the NFL who practices what he preaches quite like this Bills' head coach. I still marvel at his discipline regarding living a healthy lifestyle. Egg whites only, real ice cream only on rare occasions. I doubt many would catch him chowing down some Bar-Bill wings. Couple of beers, maybe on occasion.
For all the duds we've had as head coaches of the Buffalo Bills, Sean McDermott has already elevated himself to the tier containing only one other head coach; Marv Levy. If McDermott captures the elusive Lombardi Trophy for Buffalo, he will do something Marv could never quite accomplish… and McDermott's disciplined approach in selecting players with the right attitude will be the reason why.
Editor's babble: It's been enjoyable watching Sean McDermott grow into his role as an NFL head coach. Hopefully now we will begin to reap the fruits of his labor (and Brandon Beane's). We are blessed. Find me on Twitter @RobynMundyWYO.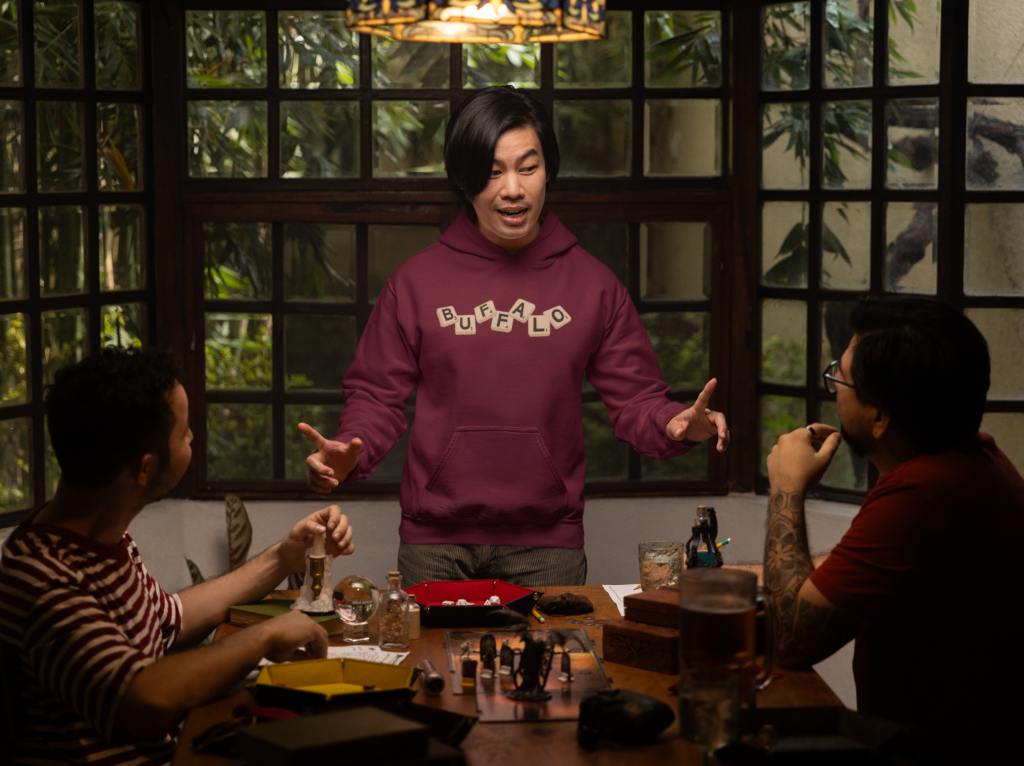 BuffaloFAMbase.com is sponsored by 26 Shirts
Every Monday, we launch a new two-week campaign of a limited edition t-shirt design. Every shirt purchase results in a donation to a local family in need. After the campaign ends, the shirt is retired. A new design is released, and a new family benefits from your fandom!