Aside from the ACC Conference, which I wrote about here, Big Baller Beane loves players from the SEC Conference. The ACC and SEC comprise over half our roster. What Bills-y player from each school in the SEC should you focus on, at least when the footballs start to fly in September??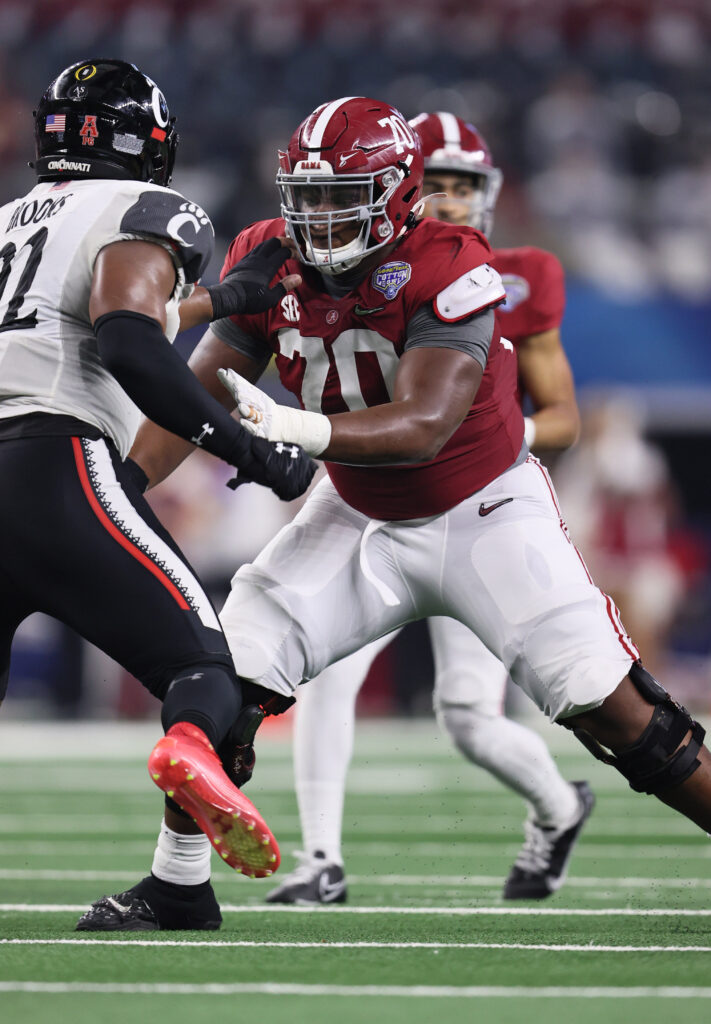 Alabama
82 Javion Cohen G Interview A+++ Stats Watch #70 6-3 305 5.09
Just listen to Cohen's entire interview. Not only will you hear the Bills' work ethic and mindset, but you'll learn about yourself. Cohen's phrase to live by, "Be where your feet are", is your ability to shut out the noise and live in the spectacular now.
---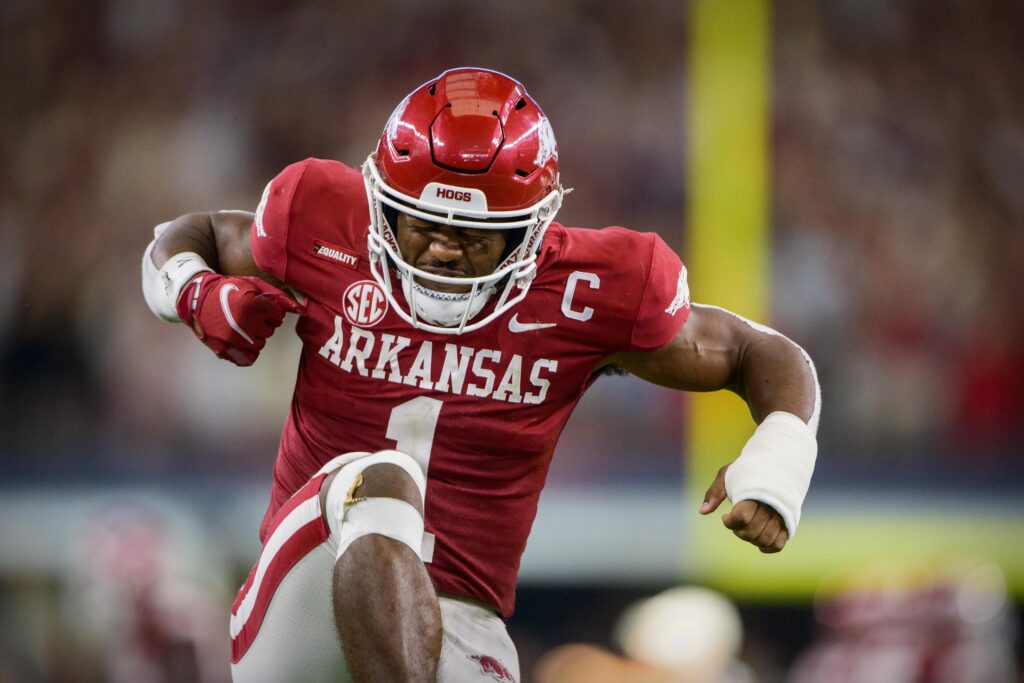 Arkansas
29 Jalen Catalon S Interview A+++ Watch #1 Stats 5-10 200 4.49
Catalon's averaging 4.5 sacks per game, likely the most by a safety who'll go in RD1, should he declare early. He was the first SEC freshman since Tennessee's Eric Berry (2007) to post at least 86 tackles with three picks. Heavy hitter.
---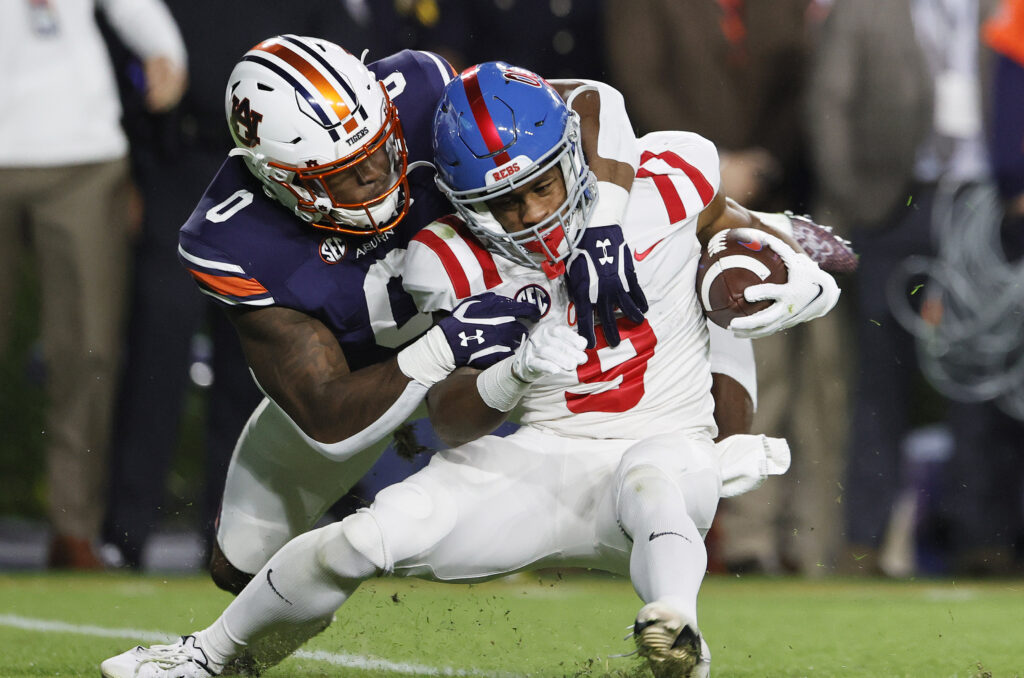 Auburn
89 Owen Pappoe LB Interview A++ Watch #0 Stats 6-1 222 4.42
61 Derick Hall EDGE A+++ Watch #29 Stats 6-3 251 4.67
194 Eugene Asante LB A+++ Watch #7 Stats 6-5 200 4.48
The Auburn defense should be stout this year, and there were so many great interviews, I had a tough time choosing just one. I lean toward Derick Hall's. Let me know what you think. Asante's measurables are going to jump out at Beane just like Tremaine's did.
---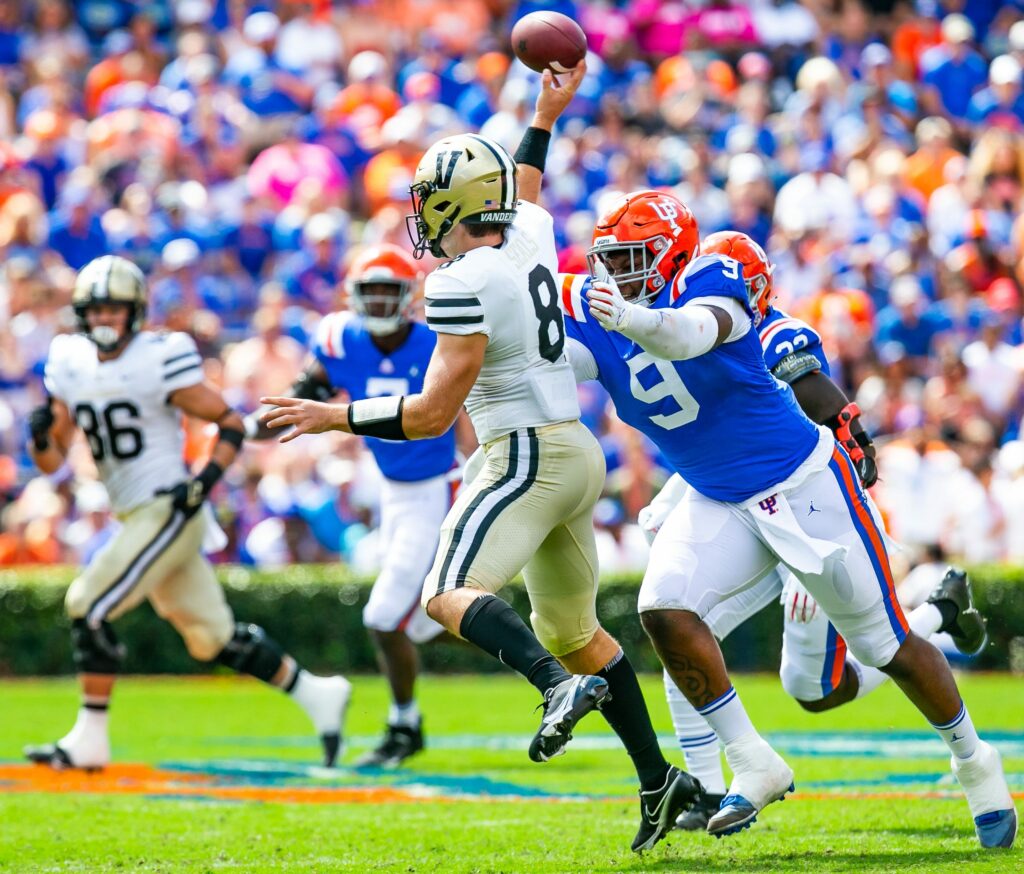 Florida
38 Gervon Dexter DL Interview A+++ Watch #9 Stats 6-5 303 5.04
Leslie Frasier will covet this versatile nightmare for the D-Line. "Jer-VONN" has that speed and agility that serves him well anywhere along that Bills line. DaQuan Jones and Jordan Phillips are on the wrong side of 30, and the Bills Front Office is filled with guys who've drafted DT early.
---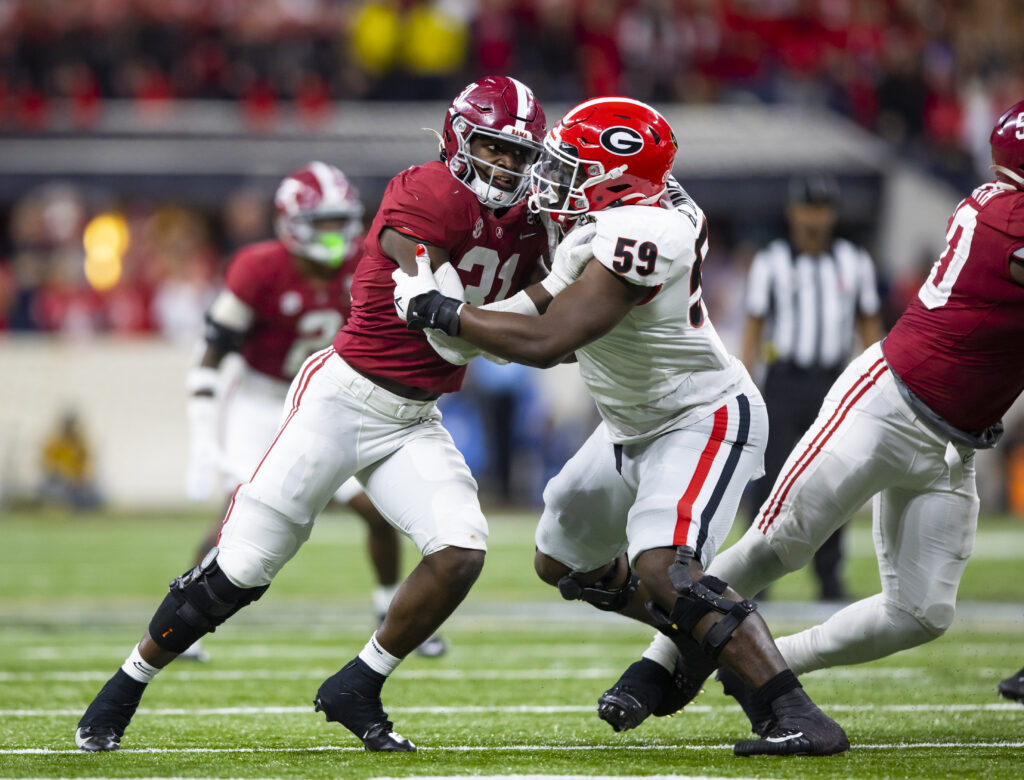 Georgia
39 Broderick Jones OT Interview A+++ Watch #59 Stats 6-4 315 4.98
I don't think he'd declare early, but Jones looked impressive in relief of Jamaree Salyer last season, winning him a spot on the 2021 Coaches' Freshman All-SEC Team. He's had fewer games than some OTs ranked this high (used sparingly at RT in 2020), but the redshirt sophomore's stock will soar this season. Kromer's archetype.
---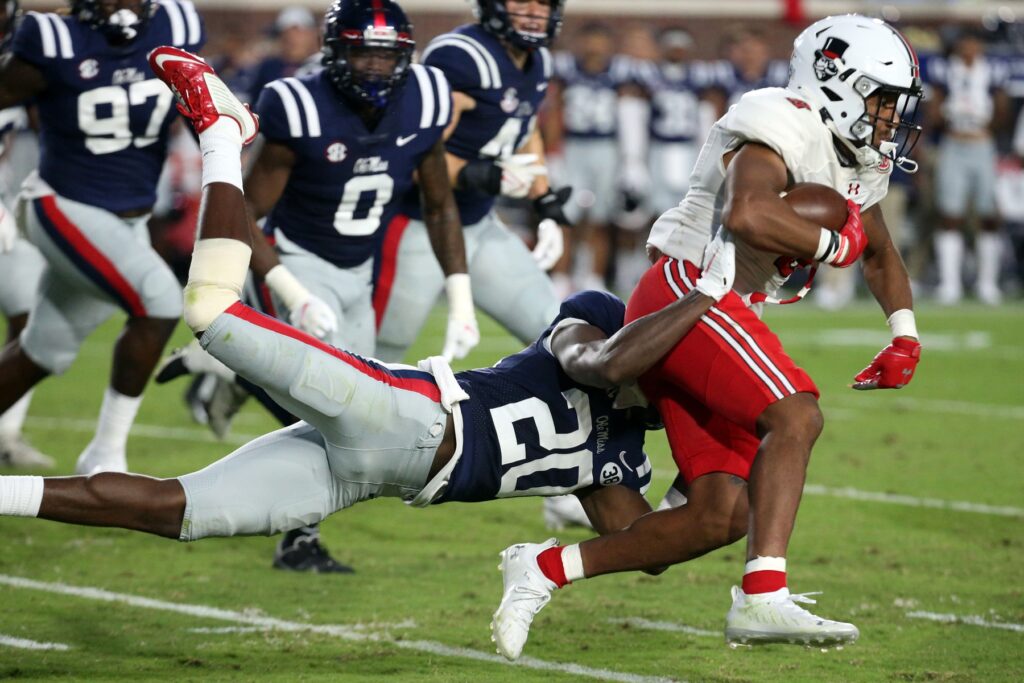 Kentucky
120 Keidron Smith CB FS Interview A++ Watch #20 Stats 6-2 200 4.4
Keidron's 131 tackles makes him the most prolific safety in the SEC, and top five in the draft class with the ACC's Jammie Robinson (see my ACC article), Stephan Blaylock and DeAndre Pierce in the PAC12, the Big10's Xavier Henderson, and Quindell Johnson of the AAC. Most of the safety buzz in RD1 will center around Jordan Battle, which is justified, but don't sleep on Keidron, who, by the end of this season, will have more versatility.
---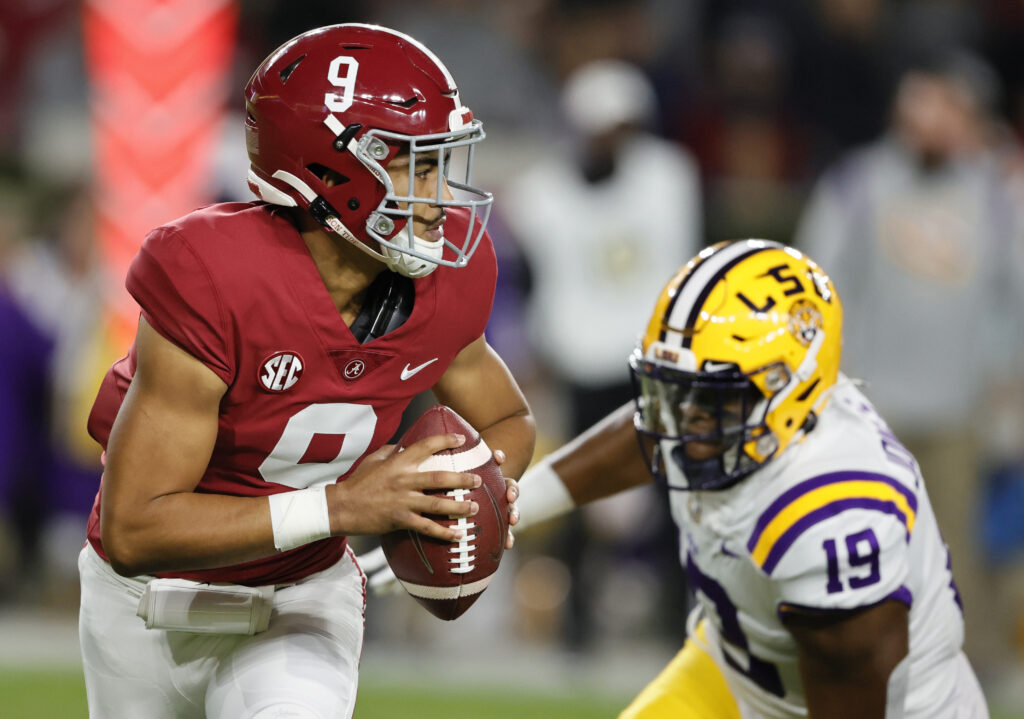 LSU
112 Mike Jones Jr. LB Interview A+++ Watch #19 Stats 6-0 220 4.54
Should Jones improve his run-defense skills this year, put him on the short list. Last year, he contributed 5 tackles, four of them solo, and a sack in the scouted game vs 'Bama. Be sure to catch his interview. The redshirt junior has a very nice personality and would be an instant fit with the locker room.
---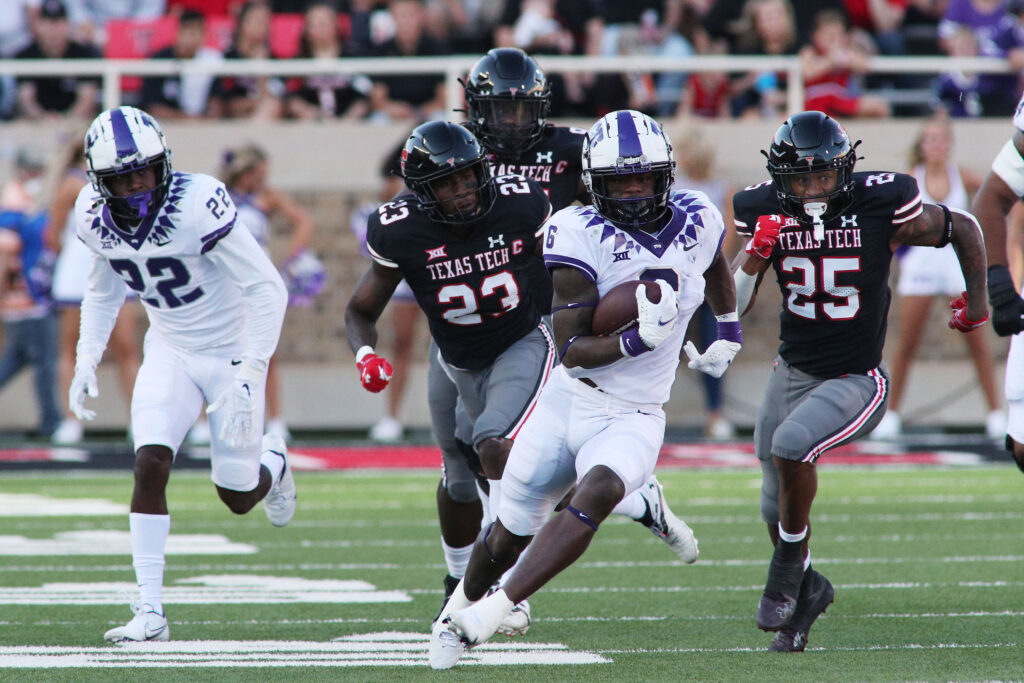 Ole Miss
69 Zach Evans RB Interview A+++ Watch #6 Stats 5-11 215 4.48
196 Jonathan Mingo WR Ole Miss A+++ Watch #1 Stats 6-2 225 4.52
Evans' yards per attempt vs AP-ranked teams was 7.0 in 2021, good enough for #2 in the Big 12. He's known for his missed tackles forced, which got Singletary and Moss to Buffalo. Mingo is solid, but will need to demonstrate better blocking this season to rise up draft boards. While Mingo's YPR was 16.5 against AP-ranked teams, the sample size was only 2 catches [sad trombone noise goes here].
---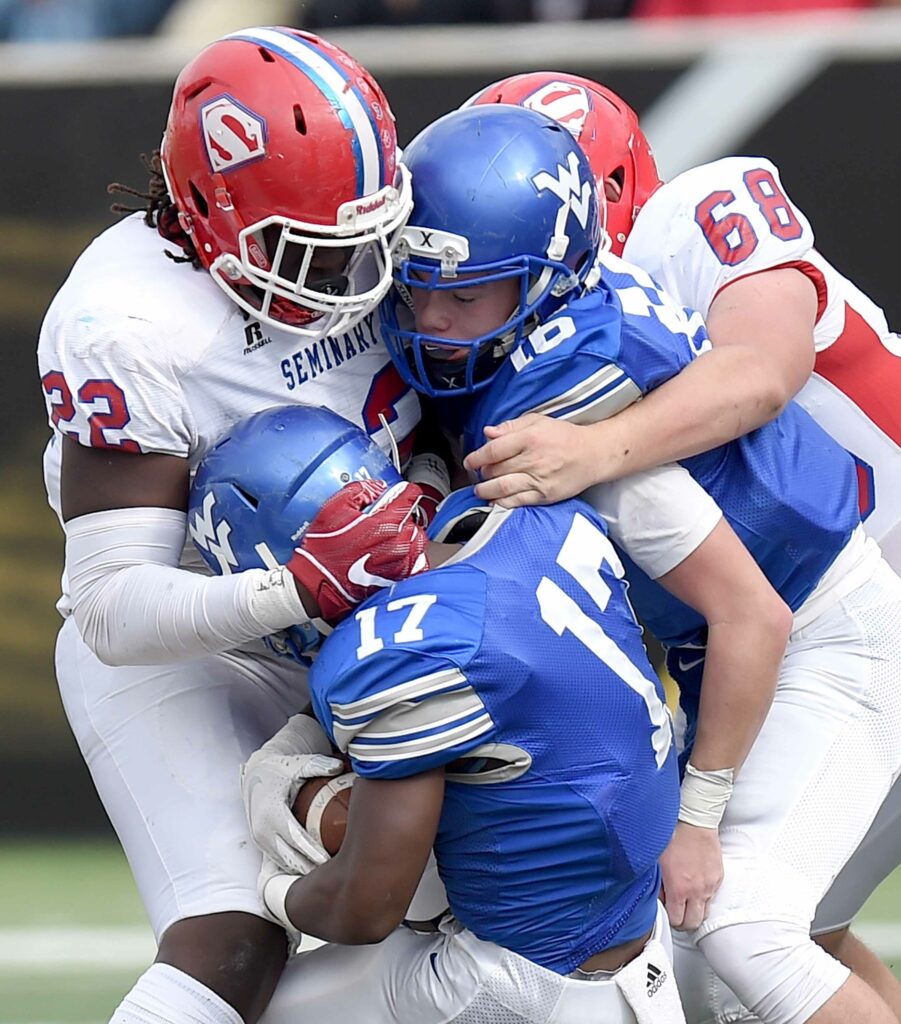 Mississippi State
231 Nathan Pickering DL Interview A+++ Watch #22 Stats 6-4 310 5.05
Any time a player commands double-teams, you take notice, especially since the Bills have a few D-linemen that already will require extra attention. Pickering will need to improve his arsenal of moves to raise his draft stock, but his burst and quickness are God-given.
---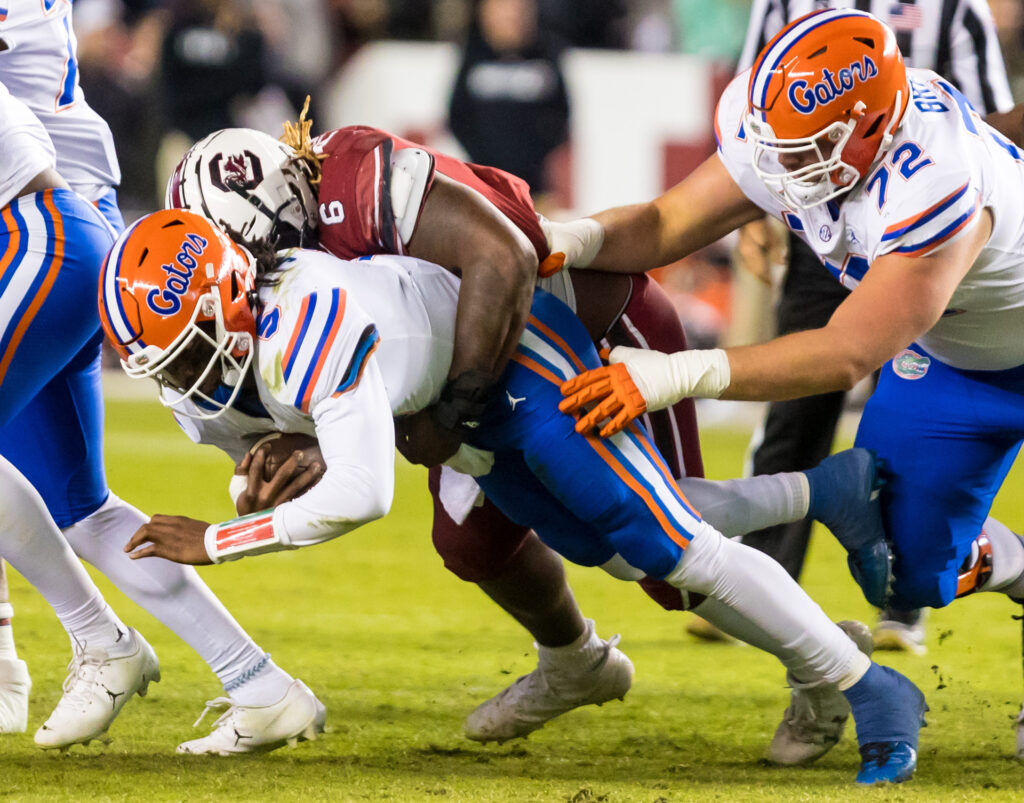 South Carolina
76 Zacch Pickens DL Interview A+++ Watch #6 Stats 6-3 305 4.76
226 Austin Stogner TE Interview A+++ Watch #18 Stats 6-5 261 4.79
Pickens was named 2021 Most Improved Player of the Spring, which is great news for the Gamecocks and bad news for SEC offensive guards. His coach says he's "a big guy who plays very hard and practices very well." That sounds like a Buffalo Bill. Stogner has the size the Bills like, although he's not as fast as Knox. Then again, who is? There is only a handful in this draft class.
---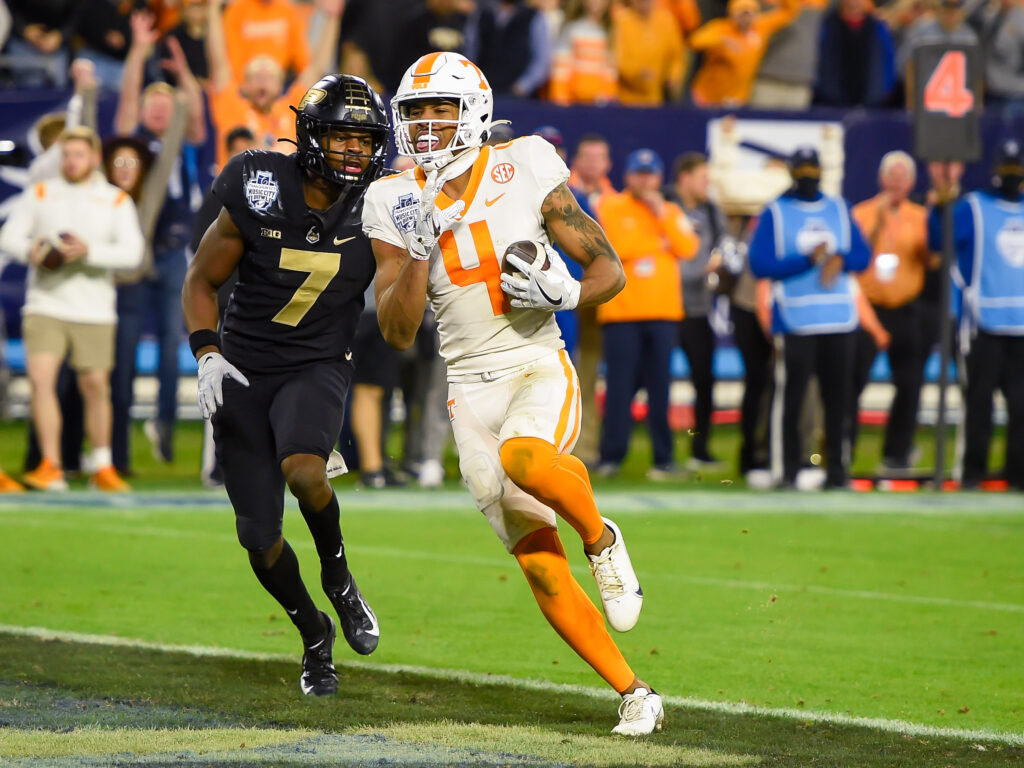 Tennessee
117 Cedric Tillman WR Interview A+++ Watch #4 Stats 6-2 215 4.52
Tillman's 1,081 receiving yards was #5 in the SEC last season, and that's especially impressive if you consider Tillman's OL was bottom 20 in Pass Pro. With a line –and a quarterback– that provide more time, Cedric would be even more dangerous.
---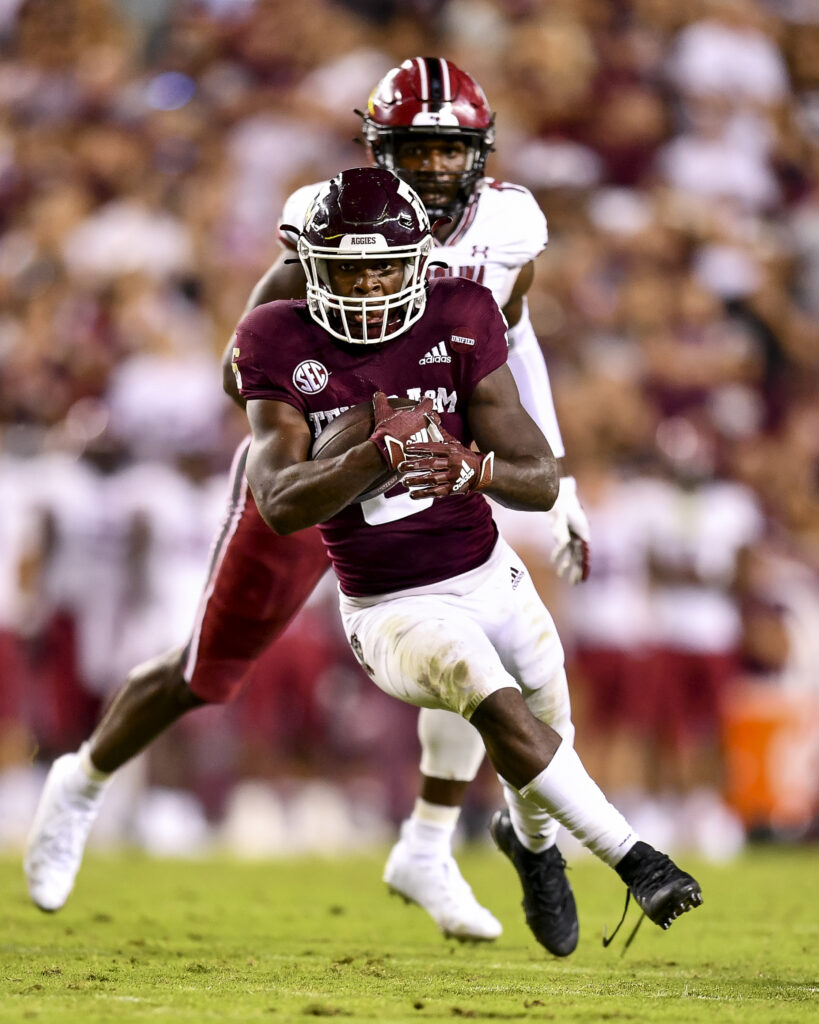 Texas A&M
116 Devon Achane RB KR Interview A+++ Watch #6 Stats 5-8 195 4.4
71 Layden Robinson G Interview A+++ Watch #54 Stats 6-3 320 5.34
"A-Chain" is a RB/KR playmaker in the mold of Raheem Blackshear. You'd use him as your hard-to-see running back (7.8 ypc vs AP-ranked) who can catch the football (29 catches for 358 yards, 12.3 ypr in 2-year career). Then throw him into the mix at kick returner (9 returns at 33.4 ypr). One of my favorite interviews this year was that of A&M's big guard Layden Robinson. Make sure you give it a listen.
---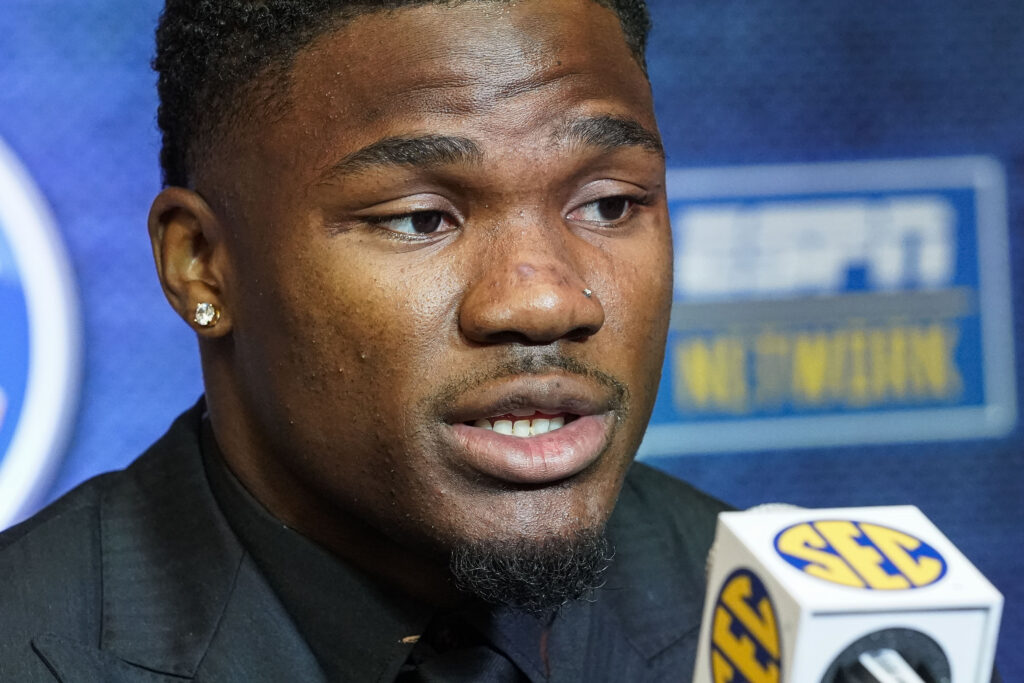 Vanderbilt
340 Anfernee Orji SS-LB Interview A++ Watch #0 Stats 6-2 230 4.62
Can you imagine an Orji at training camp? Anfernee will bring toughness, smarts, size, and physicality to the mix. The former Safety had 13 tackles for loss, and he's still growing.
Editor's babble: Looks like some great candidates for next year's NFL draft. We are grateful for Dean Kindig's many contributions to our blog. You can also find Dean on Twitter @TCBILLS_Astro.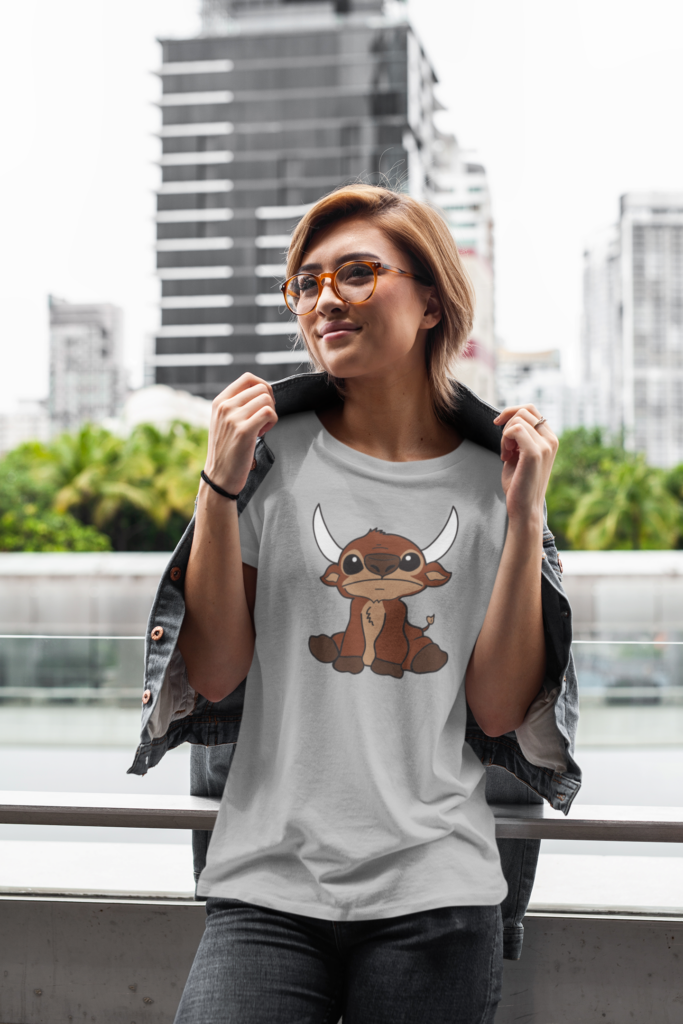 BuffaloFAMbase.com is sponsored by 26 Shirts
Every Monday, we launch a new two-week campaign of a limited edition t-shirt design. Every shirt purchase results in a donation to a local family in need. After the campaign ends, the shirt is retired. A new design is released, and a new family benefits from your fandom!