Saturday, 8/20/22 at 1 p.m. ET
Highmark Stadium, Orchard Park, N.Y.
Weather: partly cloudy, mid 80s
TV: NFL Network, Channel 4 in Buffalo, Channel 8 in Rochester
Looks like a great day for a tailgate, Bills Mafia! I couldn't resist seats two rows up from the southwest pylon for a very nice price, so I can provide some first hand observations of the EXHIBITION. I believe Bills 'Elvis' sits near there, but that costume might be too hot for August 20th. We are going with the assumption that we will see the B and C teams again. It would be fun to let Josh Allen and Russell Wilson get a drive each, but both teams ought to be risk averse. I haven't heard it mentioned much, but the extra week after the final preseason game (10 days for the Bills and Rams) might affect if/when to play the starters.
Last Game:
The Broncos defeated Dallas in a defensive struggle 17-7…the bigger struggle was Cowboy fans watching their team rack up 17 penalties. The Bills had a fun come from behind victory over the Colts, 27-24, engineered by Matt Barkley.
This week's Bills' objectives:
1. Better ball security: That was five more turnovers than we want to see when it counts against the Rams. McDermott was pretty upbeat with the media, but we have to imagine it wasn't as pleasant in the meeting rooms.
2. Tighten up on the penalties: The Bills had fewer practices at Fisher with officials than we remember from previous regimes. If there isn't significant improvement this week, I would expect more next year.
3. Round 2 of the roster spot battle royal: Our first four over the top rope were Simmons, Kerstetter, Griffin, and Wydermayer. No surprises yet. Some of the guys who stood out against the Colts are already roster locks, but Isaiah Hodgins and Baylen Spector made a great first impression.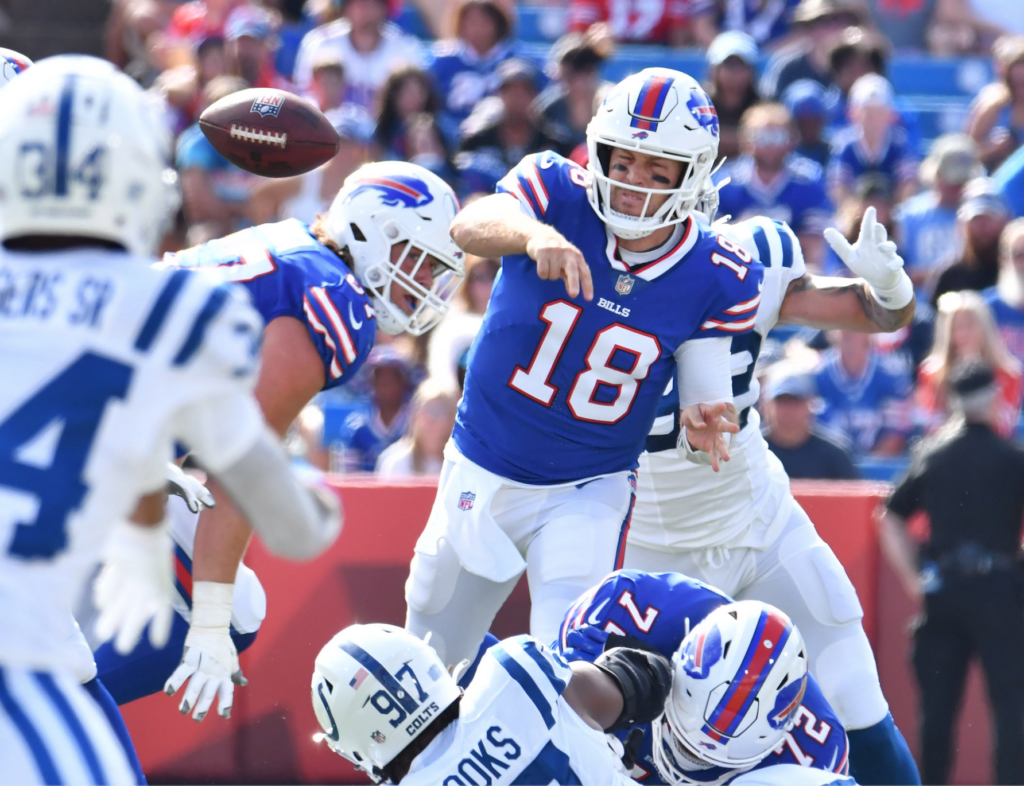 Players to watch:
1. Case Keenum: He looked fine on the opening drive, which in a real game would have netted a field goal. After that, not so good. The Bills aren't worried, I'm not worried, but a whole lot of Bills fans will sleep better if Keenum plays well this week.
2. James Cook: Actually, it may be we don't see much of him at all in the preseason. Why put anything on film for the Rams or the Titans? A few vanilla runs and an occasional target should be all Cook needs to be ready for the opener.
3. The OL: No reason to play the starters without Josh, but with two quick cuts from the position I want to see the new arrangement of #2s and #3s. I want to look at Bobby Hart with a fresh perspective, and I would love to reinforce my good first impression of Luke Tenuta.
4. Terrell Bernard and Baylon Spector: Holy cow! All hail Brandon Beane and his scouting staff! I want both these guys on the 53 man roster, and fear Spector would be grabbed if the Bills try to put him on their practice squad.
5. Nick McCloud: We loved his performance at camp, but I didn't notice him last week against the Colts. The numbers are not in his favor, so this game is crucial to his chances.
6. Neil Pau'u: He's been overshadowed by the rest of the WR room, but the BYU UDFA looks like he belongs. I hope he and Tanner Gentry make the practice squad.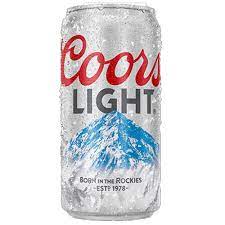 No prediction and no concern about the outcome. I enjoy watching these guys chase their NFL Dreams, battling to crack the deepest roster in the NFL. For this week's tailgate:
Food:
I expect to be hot enough without firing up a grill on the asphalt, so lunch will be wraps and chips. Might go a couple miles out of our way for a Paula's doughnut for the traffic.
Beer:
Love the beer or hate (I like it), the greatest beer packaging idea ever is the Coors Light Can; the mountains turn blue when the beer is properly chilled. We are playing Denver, it's going to be hot, and the first cold one or two will be before noon. Coors Light it is.
Music:
I researched musicians from Denver, and was pleasantly surprised to find Earth, Wind, and Fire's Phillip Bailey.
Boogie Wonderland-lots of good boomer music at camp, but this was the best.
Shining Star-the Bills have so many.
September-can't come soon enough from a football standpoint!
Got to Get You Into My Life-first rate Beatles cover.
2022-3 Bills Fantasy Football Outlook
I used to tell Bills fans to try to avoid Bills in fantasy football-no one needs double the heartbreak. Not anymore, or anytime in the foreseeable future. The Bills should light up the scoreboard this season; a lot of the tougher games on the schedule (Rams, Chiefs, Packers, Bengals) should be wild shootouts between elite QBs.
QB: Josh Allen is the #1 Fantasy QB
Even Jim Kelly never reached that status. Josh may run a little less, but with all the targets (especially the big red zone targets) at his disposal, he could threaten Peyton Manning's TD record. Personally, only Jonathan Taylor is higher on my Big Board,
Case Keenum
If your roster size allows it, I like taking my stud QBs backup late in the draft. A backup on a good offensive team usually puts up better numbers than a starter on a bad team. The same would apply to Barkley if he is called upon
RB:
It's a three headed monster committee… great for the Bills, not ideal for fantasy owners. I would prefer to have two starting RBs from other teams, but would be happy to speculate on any of the three after that. Singletary's average draft position is RB26, and roughly a 6th round pick in a 12 team league. I wouldn't wait more than a round or two after that for James Cook, who has big upside but may not see enough snaps. It wouldn't hurt to back up Motor with Moss in the late rounds, but it would take an injury to make him a quality fantasy starting RB.
WR:
More fantasy gold. Both Stefon Diggs and Gabe Davis are studs. Diggs is a top 5 WR in every league, but Gabe Davis still has a few skeptics. Good-that's opportunity for those of us who see the next Eric Moulds. I wouldn't be surprised if Davis outscores Diggs this year, but I see both getting 1000+ yards and double digit TDs. Diggs will likely go very early in round 2, and if you get Davis in the 3rd it's a steal. I wouldn't draft McKenzie, Shakir, or Crowder as more than a WR4, but I want one of them on my roster. We are all rooting for Hodgins, but he might not be active on a regular basis if he does crack the roster.
TE:
Dawson Knox doesn't get enough targets to compete with the likes of Kelce, Andrews, Waller, and Kittle, but he's a solid every week starter.
K:
Anybody else have Tyler Bass last year? When Josh got on a roll down the stretch, not only did the punter disappear, but most of the 3s turned into 7s. Better to have a good kicker from an offense that moves the ball but is ineffective in the red zone. Don't forget about all the iffy weather games late in the season. Absolutely draft Tyler Bass, but don't reach for him.
DT/ST:
#1 in average draft position? Your Buffalo Bills! I will feel better about that if James Cook is involved in the return game.
Good luck in your drafts. With all the prime time games, we are going to need rooting interests a lot of Sunday afternoons. Enjoy the Broncos game!
Editor's babble: Many thanks to Joe Reagan for his insightful contributions to our blog. You can find Joe on Twitter @joer869.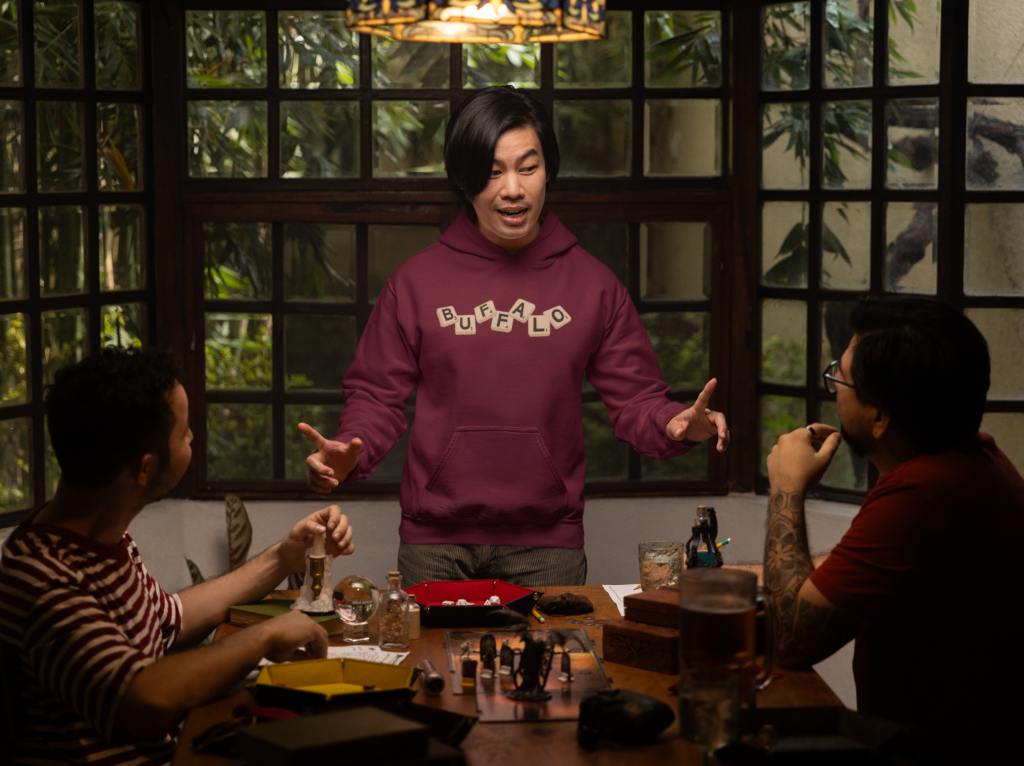 BuffaloFAMbase.com is sponsored by 26 Shirts
Every Monday, we launch a new two-week campaign of a limited edition t-shirt design. Every shirt purchase results in a donation to a local family in need. After the campaign ends, the shirt is retired. A new design is released, and a new family benefits from your fandom!