The Buffalo Bills won their first preseason game on Saturday against the Indianapolis Colts 27-24 at Highmark Stadium in grand fashion. Are we going to be in for cardiac distress needing field goals to win games as time expires all season? Most of us oldies know better than to get too stressed out about a preseason game, but like the players we also have to knock rust off our arteries and get back into football shape on the couch.
As usual, I'll leave the x's and o's to the @Cover1 savants to dissect and educate the rest of us about what really happened in the trenches. They will no doubt have a lot to share about this game. That said… watch out because I also signed up for NFL+ and will have my first access to All-22 video each week. Just for giggles I'm writing down my observations during games and want to compare them to what I can see later on video.
That stated, my cataract-filled untrained eyes did see a few things during the game on Saturday that stood out. I also have a few messages for the nervous nellies who freak out about every wart that shows up during a preseason game.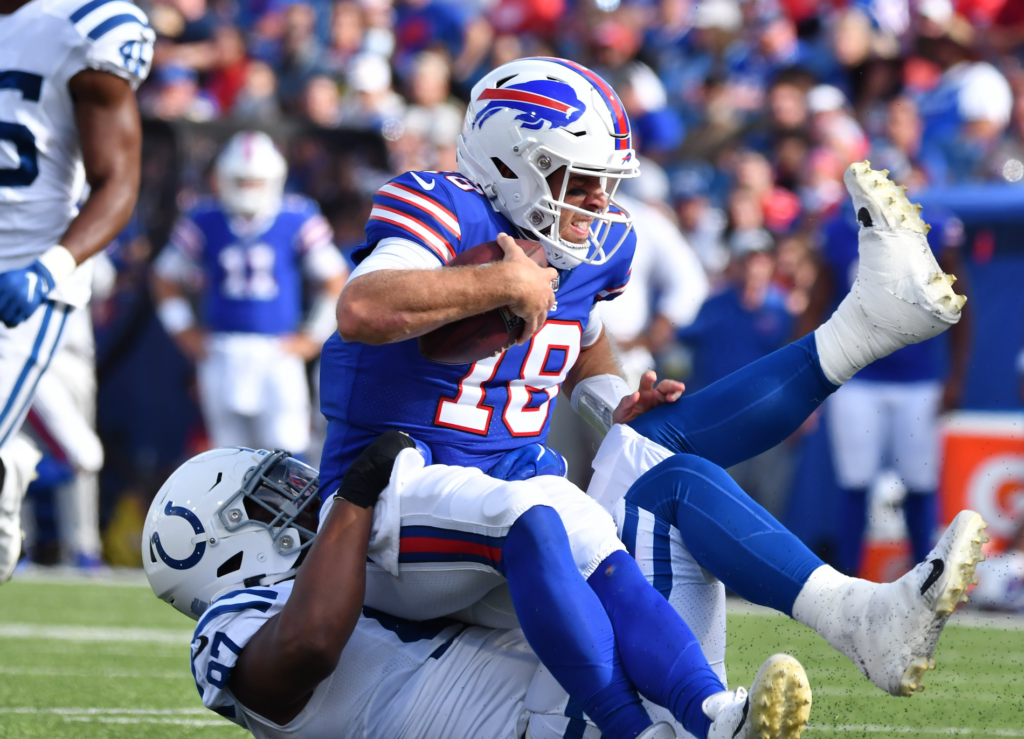 Chill on the hysteria regarding Case Keenum's less than stellar performance in the first half of the game.
Keenum is still learning this offense. Matt Barkley mentioned in his postgame interview how much easier it was to slide back into the offense because he was familiar with the scheme (even with Brian Daboll moving on).
So I think we can probably dial back the hysteria about signing another quarterback (some of the comments on my Twitter timeline were over the top). Our 'FAMbase' is certainly good at being drama queens at times. Lord knows though, we've certainly been given every reason to be considered an emotionally fragile fan base. Regardless, let's just hold off and give Keenum another game before setting off panic mode about depth at the quarterback position.
In no particular order, here are a few more things I also observed about this team coming out of the gate in their first preseason effort.
Watching the backup defensive linemen have their way with the Colts' first team offense was a sight for sore eyes.
But, let's remember the Colts were also sans RB Jonathan Taylor, so let's not get too far off the rails with our optimism. However, depth on this Buffalo defense is obvious, because at times you could see defenders at the fringe of the roster making one inspiring play after another.
Most notable players on offense and defense during this game from my point of view:
Kahlil Shakir:
His stats aside, this interview by Shakir after the game blew my socks off. He is a special young man, very articulate and quick to deflect from praise in favor of praising teammates. Sean McDermott must be sleeping better at night because the scouting department and Brandon Beane have delivered what early returns look like a slam dunk of a 2022 NFL Draft. Shakir speaks like a savvy veteran, and his intelligence shines through when he responds to questions from the media. This player has STAR qualities on many levels and he could definitely prove to be a steal of the 2022 draft.
Isaiah Hodgins:
After two disappointing seasons lost to injury, this Isaiah opened a lot of eyeballs with his display of athleticism to haul in a critical reception enabling Buffalo to win the game on a field goal by Tyler Bass. Hodgins' 6'4″ frame contrasts nicely with the smaller WRs on the team now. This Isaiah also has some impressive moves juking around corners like a champ. The Bills clearly have some painfully difficult decisions to make about who makes the final 53 man roster. You can tell from the way McDermott praised Hodgins in his postgame interview that he's excited about what this Isaiah will bring to the table. Buffalo is as deep as manure in a feed lot at the wide receiver position, among others.
CB Cam Lewis:
Cam Lewis is the definition of 'Mr. Dependable'. He's been added and subtracted from the Bills' roster almost as many times as Bobby Hart. Don't expect any apologies from me about being a complete homer regarding UB football players excelling as Buffalo Bills. Lewis just proves time and again how valuable he is on this highly talented roster. This guy is the picture of what it means to play with a non-stop motor.
There are more players who stood out, but those were my top three. I'll be blabbing a lot more about some of the others as we move through the preseason.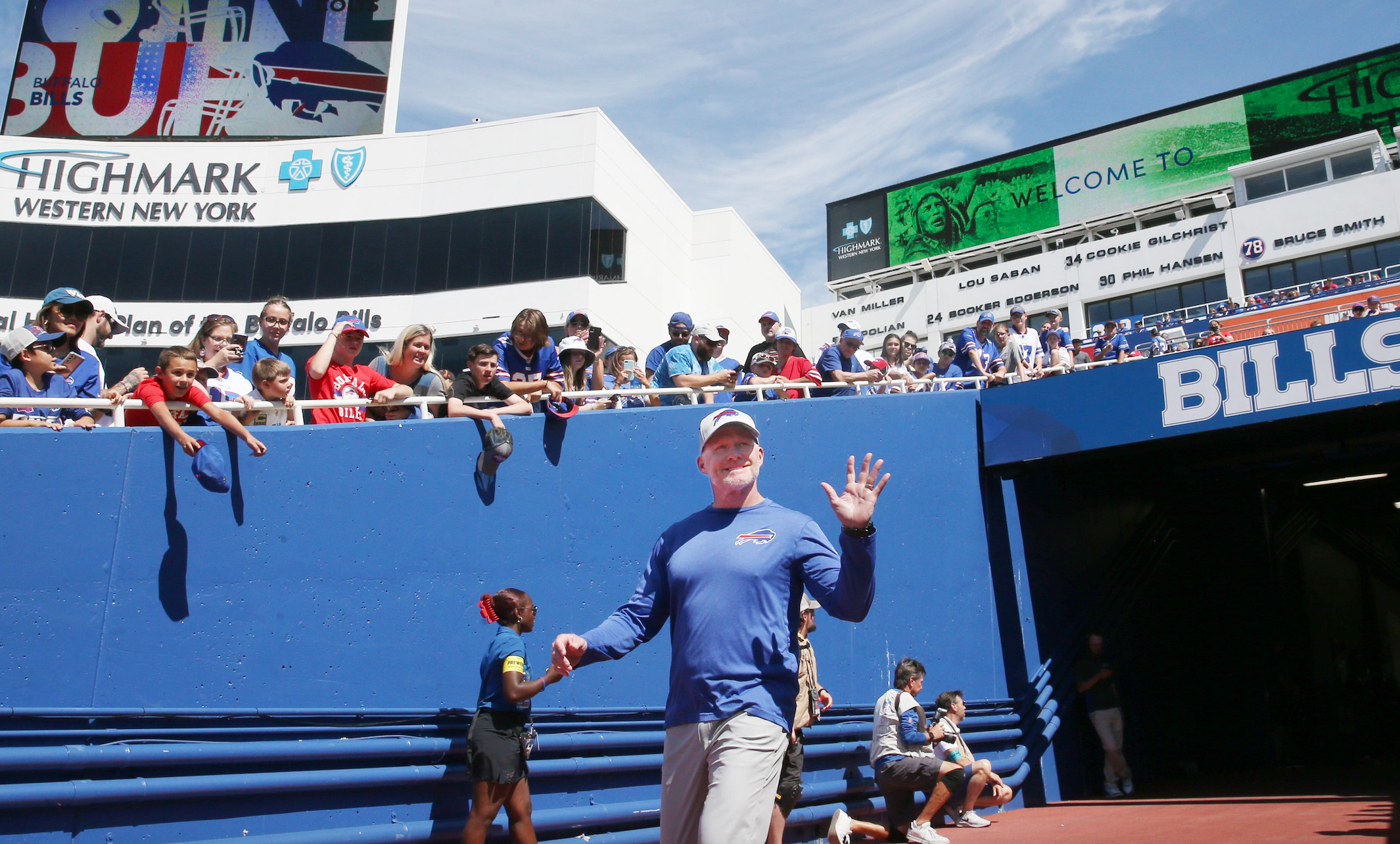 However, before I shut my trap about this game completely, I do want to add some observations about Sean McDermott's evolution as head coach of the Bills since 2017.
Watch this interview by Sean McDermott after the game:
https://www.buffalobills.com/video/sean-mcdermott-rookies-were-making-contributions
Opie's all grown up.
Wisdom and experience show a man who is like a chef working up the most extraordinary meal of their career. Gone are the periodic displays of defensiveness when asked a loaded question by the media. It's almost as if Sean McDermott grew up as a head coach right before our eyes.
What you now see when you watch an interview with McDermott is the face of a man reaching his zenith as a head coach in the NFL. Unlike so many of his predecessors, Sean McDermott continues to grow as the leader of a football franchise he grew from seed. This was done with grace after a necessary cleansing of the Bills' losing culture by the Pegulas over the last several decades. Let's not forget, it was also McDermott who lured GM-savant Brandon Beane to Buffalo.
When you watch Sean McDermott speak to the media these days, he speaks with a level of confidence that can only come when one feels comfortable in their own SPF-50 layered skin. One moment came when he answered a question about how Ken Dorsey performed in his first game as offensive coordinator calling plays from the press box.
McDermott's normal stone-faced approach with the media works well for him, but if you watch him intently you can see when something flashes through his mind and he reacts emotionally before he has a chance to get his 'coach mask' back up. He flashed a quick smile when he explained how Ken Dorsey worked through a moment when the offense was not performing well. You could almost see a thought bubble above McDermott expressing pride about how his coaches develop wisdom through experience, along with players as well.
These signs of maturation/evolution by Sean McDermott bode well long-term for this team's ability to sustain success. He's learned the very important life lesson of fostering coaches' growth instead of trying to control it. All the stars are continuing to align themselves for this team, this year. Lots of luck and hard work will have to happen before any talk of playoffs or championships can happen.
That stated, LFG.
Editor's babble: If you're daring, even more of my blabber can be found on Twitter @RobynMundyWYO.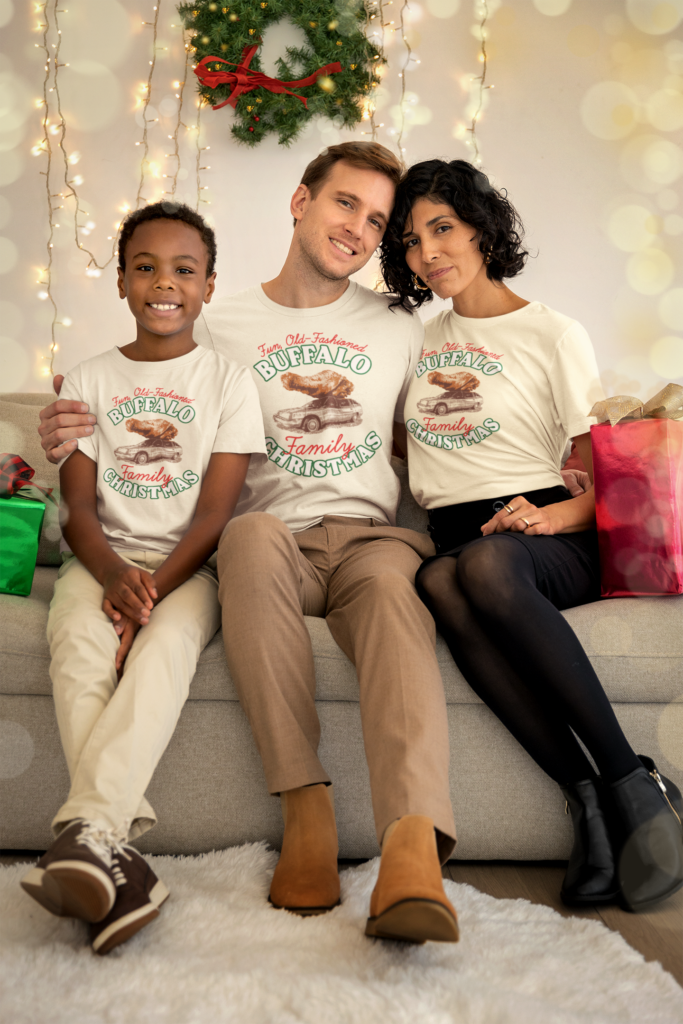 BuffaloFAMbase.com is sponsored by 26 Shirts
Every Monday, we launch a new two-week campaign of a limited edition t-shirt design. Every shirt purchase results in a donation to a local family in need. After the campaign ends, the shirt is retired. A new design is released, and a new family benefits from your fandom!