Saturday, August 13, 2022 at 4 p.m. ET
Highmark Stadium, Orchard Park, N.Y.
Weather: Sunny and 77 degrees
TV: NFL Network, Ch. 4 Buffalo, Ch. 8 Rochester
Welcome back, Bills Mafia! The most anticipated preseason in franchise history is upon us. Here's a safe forecast: All attendance and ratings records for the Bills preseason will be shattered. I don't see the point of analyzing matchups and predicting the outcome of an EXHIBITION, but I do see the point of discussing the Bills objectives for the game (there's really only two in any preseason opener) and spotlighting some players to pay closer attention to.
Objectives:
1. Stay healthy: Sean McDermott's track record has been excellent in terms of exercising the appropriate caution in preseason games. For most of the starters, that means clean jerseys, especially this week.
2. Player Evaluation: If you were at the final session at Fisher, you likely saw the lineup that will take the field on September 8th, except for jordan Poyer.
QB: Allen RB: Singletary WR: Diggs, Davis, McKenzie TE: Knox OL: Dawkins, Saffold, Morse, Bates, Brown.
DL: Rousseau, D. Jones, Oliver, Miller LB: Edmunds, Milano DB: Elam, Hyde, Poyer, D.Jackson (my guess on Tre White's availability would be week 3-5).
All the current battles are for a few roster spots and pecking order, But the area that separates the Bills from the few teams with a top tier QB is depth… we have the best 2nd team in the NFL. And sustained success requires developing players like Isaiah McKenzie and Ryan Bates, that can grow into starting roles.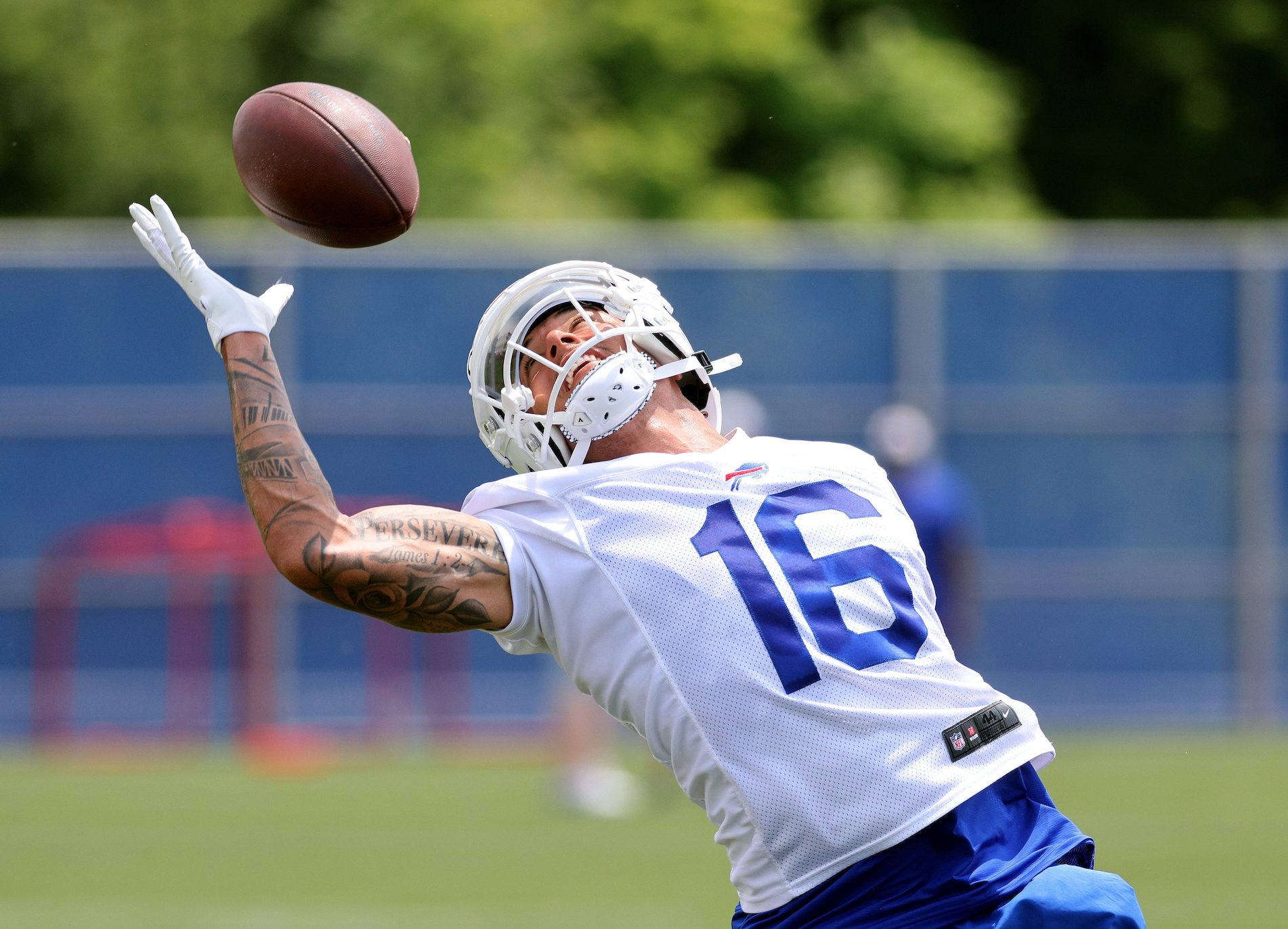 Here are the positions and players to watch this Saturday:
QB: Case Keenum: As comforting as having Mitch Trubisky backing up Josh was, I might prefer Keenum's experience a little more.
RB: James Cook, Raheem Blackshear:
The player most likely to wow you at first look is James Cook. Our second round pick reminds us old timers of Joe Cribbs and Thurman Thomas, two of the best receiving RBs ever. Singletary and Moss both look great, but figuring out how Dorsey will mix and match might have to wait for the regular season. Blackshear is a UDFA rookie from Virginia Tech who has flashed at camp, and should have a spot on the practice squad.
WR:
Khalil Shakir, Isaiah Hodgins: National media is already calling 5th round pick Shakir one of the steals of the draft. We spent a lot of time at camp trying to figure out a good comparison, and one finally hit me yesterday-Greg Jennings, former Packer with over 8000 career yards and 63 TDs. Dean compared Shakir's style to Larry Fitzgerald, but the body types are quite different. Hodgins is finally healthy and having a great camp. He might have to beat out Jake Kumerow, so keep an eye on how he performs on special teams.
OL:
Bubble wrap the starters. Watch to see who takes snaps at Center, as the backup center roster spot is likely to go to Greg Mancz (#62) or Greg Van Roten (#64). If you like the twin tower tackles we drafted last year, Beane found a third, rookie #67 Luke Tenuta. If you are rooting for Cody Ford, it's now or never.
DL:
Book it; their coming out party will be September 8th. Little is to be decided in terms of personnel. Note a quicker Boogie Basham, and he is wearing Jerry Hughes old #55.
DB:
Nick McCloud, Christian Benford: We might see the Bills keep as many as 11 DBs on the 53 man roster, and these guys would be the reason. Both have worked at both CB and S, so watch to see where they line up this week.
P:
Matt Araiza. I've seen him live 12 times now, and it may never get old watching him punt.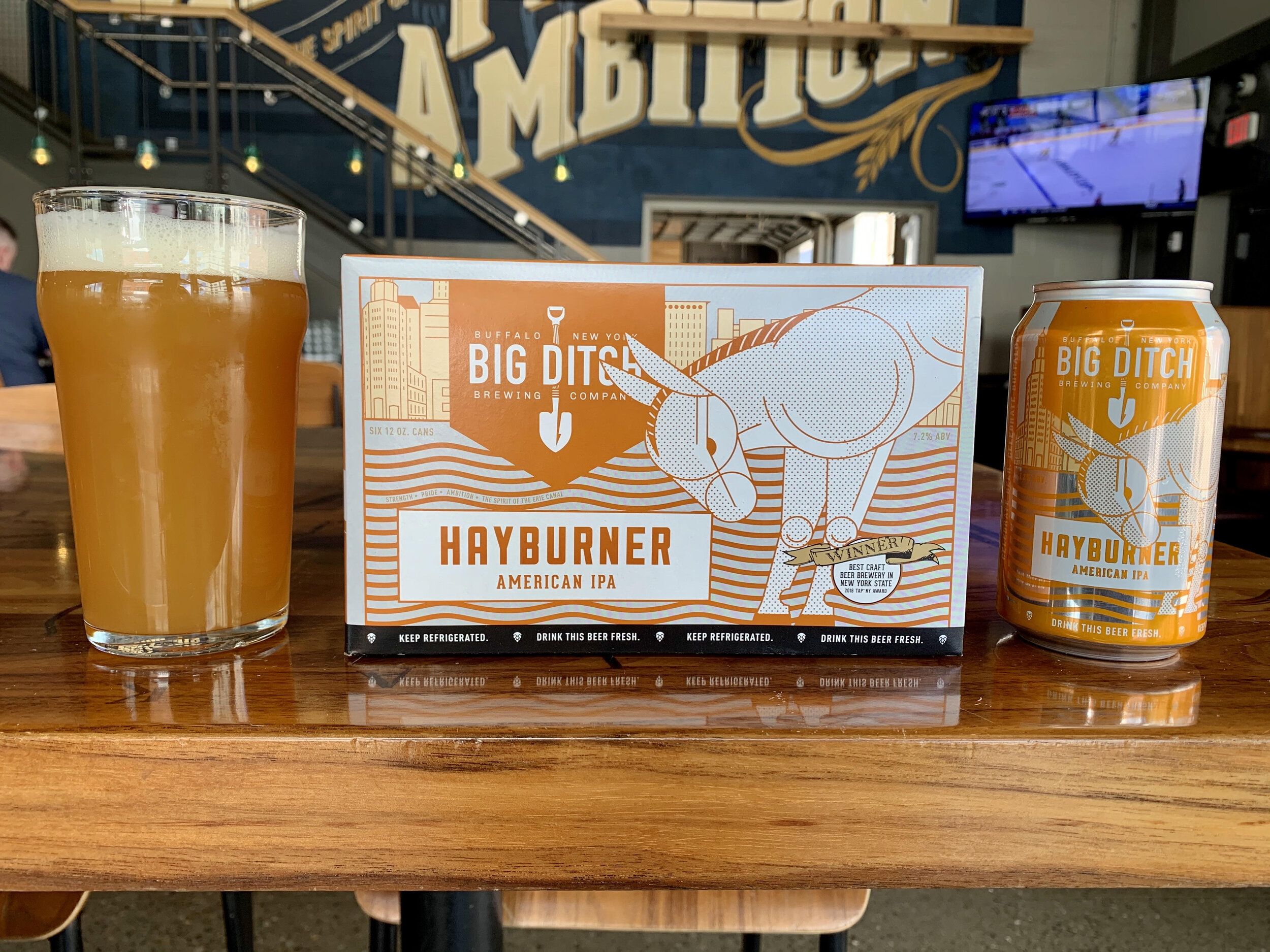 No predictions, but we can all shake the rust off our pregame routines:
Food:
Nothing better in mid August than sweet corn cooked on the grill to go with chicken bathed in Bills Mafia BBQ sauce…
Beer:
Apologies to the far flung mafia, but this week's choice is a Buffalo local: Big Ditch Brewing's Hayburner. Session IPAs are a nice summer compromise between high test IPAs and light beer. Hayburner is my favorite to date, and easy to find at Wegman's and Tops.
Music:
Nothing says Indiana more than John Mellancamp.
Small Town: Salute to Firebaugh, California!
Pink Houses: "ain't that America, home of the free…"
The Authority Song: "been doing it since I was a young kid and I've come out grinning, I fight authority and authority always wins"…
Cherry Bomb : "the winter days they last forever, but the weekends went by so quick"
No stress this week. Enjoy the process and the tune up!
And here are some camp awards to close Fisher 2022:
Best jerseys:
5. Bobby Boucher jersey from the water boy.
4. James Cook Black #4 Georgia jersey
3. Gabe Davis UCF jersey
2. Vintage 1972 OJ Simpson jersey
1.SIGNED Billy Shaw jersey, although it wasn't a 60s vintage. Maybe the most clever? One with a nameplate of "Wagons" and a number of "0"
Worst jersey:
Mac Jones. No problem with the guys who sported Randall Cunningham and Deacon Jones, but on so many levels wearing a #10 Patriots jersey to Bills training camp is a poor decision.
Best t-shirts:
I lost count of the variety, but would estimate seeing over 200 different varieties of Bills T-shirts. The biggest laugh came from "I was here for Losman to Evans". The best trip down memory lane was a well worn "Talkin Proud" t-shirt. Great to see so many varieties of our sponsor, 26 Shirts.
Best hat:
Maybe not as many as t-shirts, but there were still well over 100 varieties spotted. I think the NFL crushed it with the camo patterns for training camp this year, and the wide brim bucket hats proved practical and very stylish. Who wore it best? The NFL Network's Cynthia Freelund.
Best prank:
Case Keenum going incognito and scoring autographs from unsuspecting teammates.
3 Stars:
3. Gabe Davis-in a word, unstoppable
2. Tremaine Edmunds-all signs point to a career year
1. The whole defensive line-scary good!
You have to love the leadership the Bills get from their best players, and the fact that all three make the players around them better.
3 unexpected stars:
3. WR: Isaiah Hodgins
2. DB Nick McCloud
1. WR Khalil Shakir
A big thank you to all the staff at Fisher and the shuttle lots, and the outstanding bus drivers. Aside from major problems in ticket distribution, the fan experience was first rate. Here's hoping everyone who wants to can get a ticket next summer, and that coming to Fisher remains in the Bills best interest for years to come. Are you ready for some Football?!
Editor's babble: We are so grateful to Joe Reagan for his many contributions to our blog. I'm learning more about WNY beer and plan to do some taste testing on my next trip to WNY. You can also find Joe on Twitter @joer869.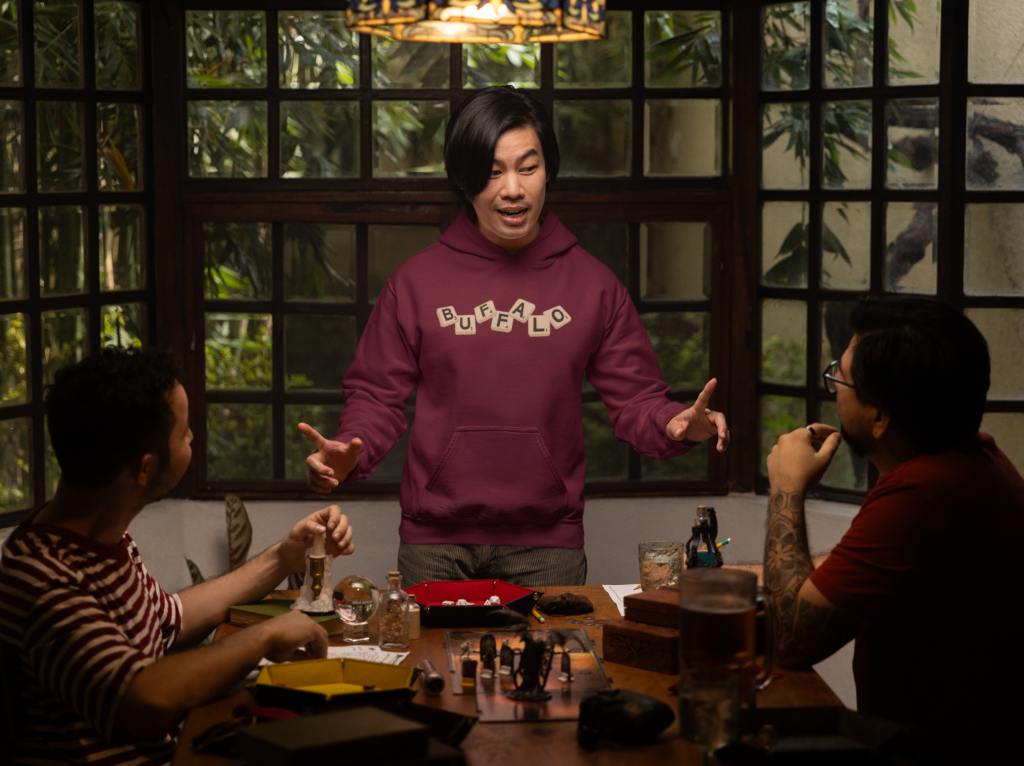 BuffaloFAMbase.com is sponsored by 26 Shirts
Every Monday, we launch a new two-week campaign of a limited edition t-shirt design. Every shirt purchase results in a donation to a local family in need. After the campaign ends, the shirt is retired. A new design is released, and a new family benefits from your fandom!