The "Summer of Love" for Bills Mafia is flying by. The Return of the Blue and Red has become my favorite event of the preseason. Years of Disney experience (and the determination of my wife, who had access to only one Fisher practice) got us from the gate to 12 rows up on the 50 yard line quickly. Just for fun, I looked at the current price of those seats for the Steelers…they are in the $550 range. For us average guys, it's a gypsy in the palace scenario. It's a cool vantage point, especially when the house is rocking. It rocked hard on Friday night!
We can apply Marv Levy's "Where would you rather be than right here, right now?" to this situation. A lot of fan bases can say that on Sunday afternoons. But an extremely muggy August Friday dinner hour…for a practice? Whatever the actual attendance number was (officially 36,000, but Dion Dawkins and I think that number is low), it's incredible. A number of our rookies noted that they have never played in front of a crowd that large. Even future first ballot Hall of Famer Von Miller was wide eyed at the turnout and the passion. It may have been a technique to produce some breeze, but call the Guinness Book of Records: that had to be the biggest 'wave' ever at a practice.
It's reasonable to say that Bills Mafia was the bigger story Friday night, but the football itself was loaded with highlights. The nature of the event doesn't allow a real glimpse into the defense, but Josh Allen and his stockpile of weapons looked in midseason form. If it hadn't crossed your mind before the Blue and Red, I suggest you consider the possibility of Peyton Manning's single season passing yards and passing TD records being in serious jeopardy. We all know Stefon Diggs is one of the best WRs in the league; Gabe Davis is now on that level. Of all the Bills tidbits I consumed on Social Media this week, my favorite were the comparisons to Eric Moulds. High praise indeed! Rookie Khalil Shakir had the catch of the day; he might not have a clear path to playing time this season, but has a bright long term future.
Zack Moss looked good Friday night, as he has at Fisher. How the workload will be distributed between Singletary, Cook, and Moss is something to keep an eye on. If Friday is any indication, the Bills will still struggle rushing at the goal line. Here's hoping for/expecting more post up mismatch TD passes to Gabe Davis and OJ Howard.
On the majority of their reps, the Punter battle looks even, but then Matt Araiza will uncork one. Whether it's a home run, a golf drive, or other athletic feats measured in distance, the truly elite inspire awe. I can't wait to see one of those in a tight game. We were also treated to a 61 yard field goal from Tyler Bass that might have been good from 75.
Is there anyone left who doesn't realize that the economic impact of the Buffalo Bills on WNY dwarfs the cost of the new stadium? The first Blue and Red at the new house might be as tough a ticket as Training Camp was this year.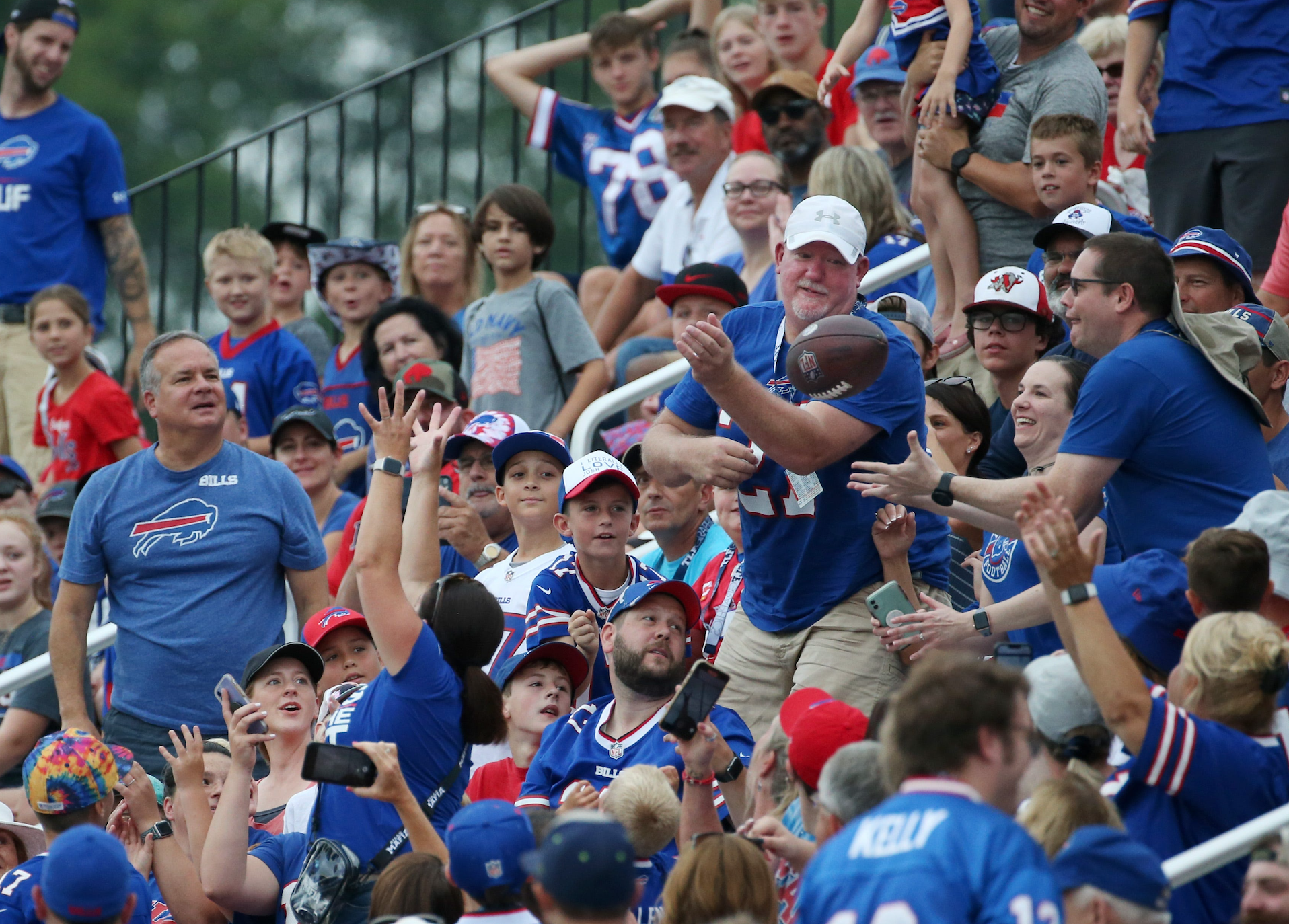 Week Two Camp Notes:
–Attendance at Fisher remains strong. Back in the drought the majority of attendees were the regular die hards. This year the overwhelming majority are first timers. The Willy Wonka Golden Ticket analogy has proved to be spot on.
–Play of the week: On Monday Dion Dawkins channeled his inner Franco Harris, snatching a tipped pass and rumbling 60 yards into the end zone, punctuated by an impressive flip.
–Player of the week: Ed Oliver was so good he had to be removed to give the offense any chance. Once in the running to be the #1 overall draft pick, he looks ready to live up to that hype.
–As a big fan of Kyle Brandt's weekly "Angry Runs" award, I am impressed by the intensity of our RBs so far.
–Stepping in as a starter, as a rookie, on a team with serious Super Bowl aspirations, is a tall order. Kaiir Elam has the physical tools, plus an A+++ work ethic and solid mentorship. Fear not.
–Helmets: Josh sporting a red helmet made a big splash, but the best alternate idea we've seen for an alternate Bills Helmet is Zubaz.
–License plates spotted in the Pittsford Sutherland parking lot: Pennsylvania, Ohio, New Jersey, Delaware, Maryland, Virginia, North Carolina, South Carolina, Georgia, Florida, Michigan, Illinois, Oklahoma, Texas, Ontario, Quebec….but nothing from Massachusetts!
Thirty two days and counting Bills Mafia!
Editor's babble: We are grateful for all of Joe Reagan's contributions to our blog. You can also find Joe on Twitter @joer869.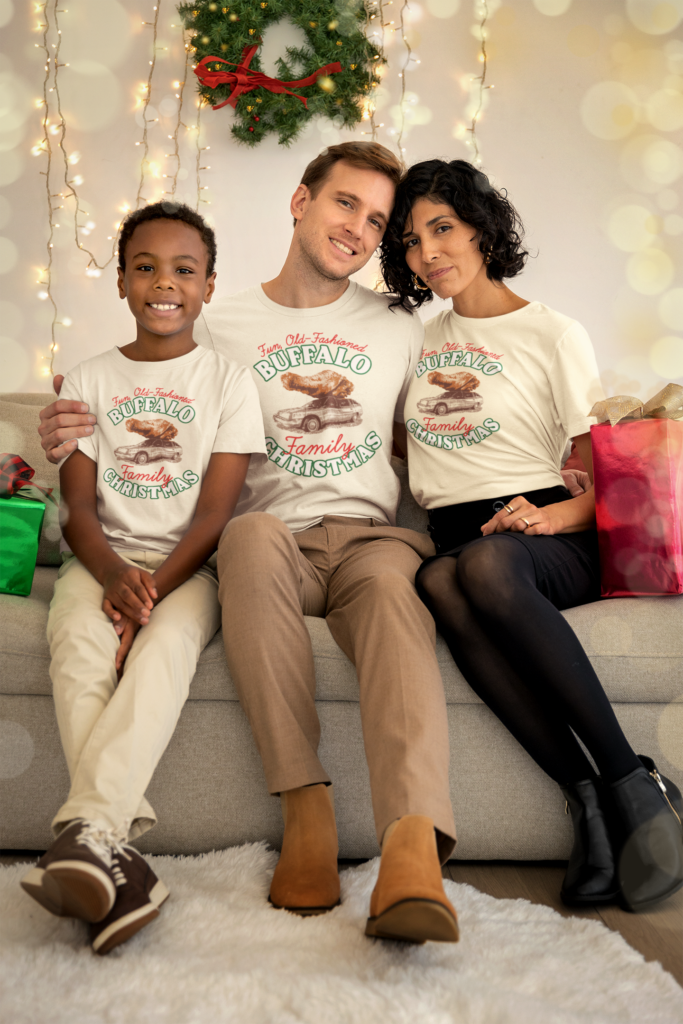 BuffaloFAMbase.com is sponsored by 26 Shirts
Every Monday, we launch a new two-week campaign of a limited edition t-shirt design. Every shirt purchase results in a donation to a local family in need. After the campaign ends, the shirt is retired. A new design is released, and a new family benefits from your fandom!