One of the blessings of being an Editor-in-Chief is being able to publish my opinion when the spirit moves me. Well, the spirit moved me. While I'm not a big fan of contests that pit fans against each other, I feel compelled to write why I think LeShawn Jerman is not only an incredible Bills fan, he is an incredible human being whose kindness is extraordinary.
Though I've yet to meet Mr. Jerman in person (something I hope to rectify), I've watched him show a level of kindness and generosity exceeding anything I've ever witnessed as a sports fan for over 60 years. If you don't follow him on Twitter @warloc6, you're missing the chance to see what love looks like in the form of a human being.
Not only does Mr. Jerman do extraordinary things making OTHER fans dreams come true, he communicates love and kindness toward others. He is a true leader in every sense of the word. If someone needs a helping hand, LeShawn is the first person on social media acting to serve others and help out in any way he can.
The tweet above is just one of many examples of Mr. Jerman's generosity. What is so striking is how clear it is that this man deeply cares about people, and especially fans of the Buffalo Bills. The smile on his face when he posts pictures with fans he brings to games around the country is truly a joy to behold.
BillsMafia is a fan base like no other. We prove it time and time again that we are different. What other fan base would send Von Miller cases of toilet paper after mentioning he didn't like the butt wipe at training camp?
Choosing a fan of the year for the Buffalo Bills is like a parent being forced to choose a favorite child. There are so many deserving candidates. However, if you take the time to read Mr. Jerman's Twitter feed, it won't be long before you see why I am writing this editorial supporting his selection as the Buffalo Bills' Fan of the Year.
Please take a moment to consider joining me in supporting the selection of LeShawn Jerman as our Fan of the Year.
Here is the link where you can vote:
CLICK HERE: NFL FAN OF THE YEAR
8-20-1984: This is Mr. Jerman's date of birth, which you will need to complete the vote.
Thank you for taking the time to read this editorial.
Editor's babble: If you want to contact me for more information about why I feel so strongly about rewarding Mr. Jerman's incredible generosity and passion, you can contact me on Twitter @RobynMundyWYO.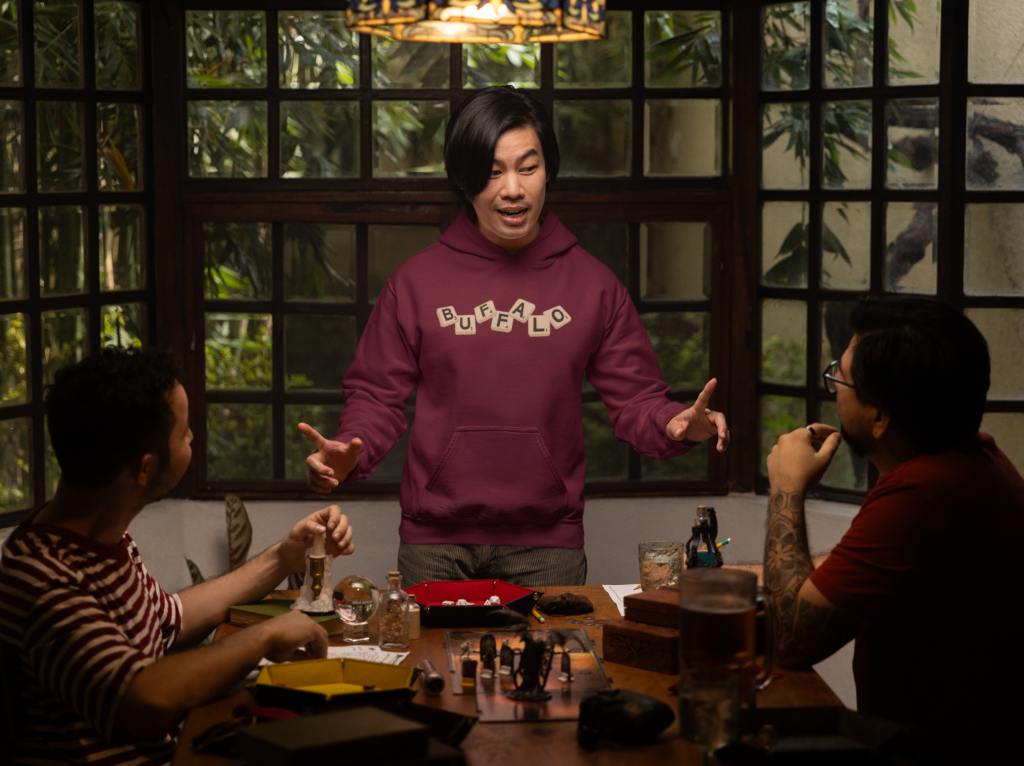 BuffaloFAMbase.com is sponsored by 26 Shirts
Every Monday, we launch a new two-week campaign of a limited edition t-shirt design. Every shirt purchase results in a donation to a local family in need. After the campaign ends, the shirt is retired. A new design is released, and a new family benefits from your fandom!