The Bills have one of the most impressive running back histories in all the NFL, maybe only behind the Cowboys, and on the next level with the Rams and Colts. Longevity is always an issue, which likely took the Bills ten years longer to figure out than most of the league.
Just missed: Wray Carlton, Jim Braxton
Fond memories: Terry Miller, Roland Hooks, Greg Bell, Rob Riddick, Ronnie Harmon, Antowain Smith, Frank Gore.
T10. Willis Magahee/Marshawn Lynch/CJ Spiller 2004-2014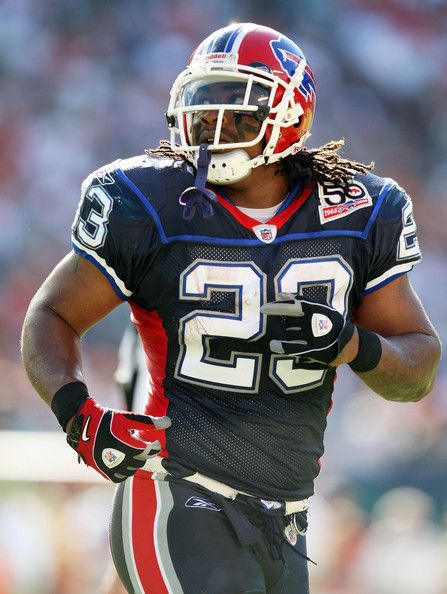 The very talented drought trio had brief but impressive runs in Buffalo, and the first two had highly productive NFL careers after hopping the first train out of Buffalo. While Tom Brady and Bill Belichick were the #1 cause of the drought, investing three 1st round picks at the RB position in eight years obviously was not a playoff caliber idea.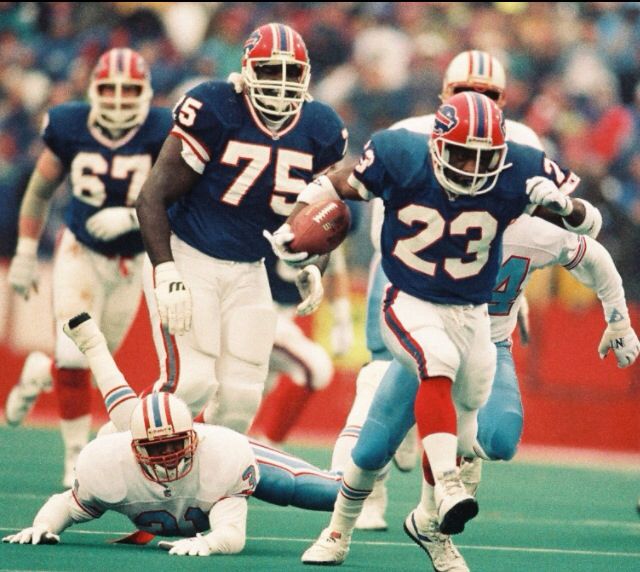 9.. Kenneth Davis 1989-1994
Who knows what kind of career numbers Davis might have put up had he started somewhere his whole career? In six full seasons as a Bill including all four Super Bowls, he started exactly two games. Anybody who saw him play knows the drop off between Thurman and Davis wasn't that big. Yes, kids, the NFL was very different before free agency.
8. Devin Singletary 2019 A little bit of projection factors in, but if Singletary posts a modest 800 yard season he will already crack the top 10 in Bills career rushing yards. As a runner, he has a lot in common with Thurman Thomas and Joe Cribbs. His abilities as a receiver required an upgrade. Paired with James Cook, the combined output could be as exciting as those two Bills legends.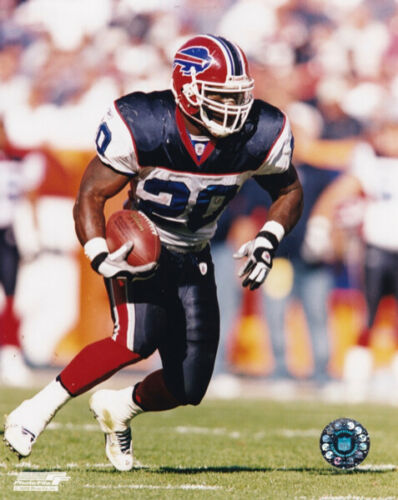 7. Travis Henry 2001-2004
Henry ranks 5th all time in Bills career rushing despite only spending four seasons in Buffalo. Back to back seasons of 1438 yds/13 TDs and and 1356/10 TDs rank sit #5 and #7 all time. Take OJ out of the equation, and I'll take the Bills second round RBs (Thomas, Cribbs, Henry) over the rest of the first 1st round RBs combined.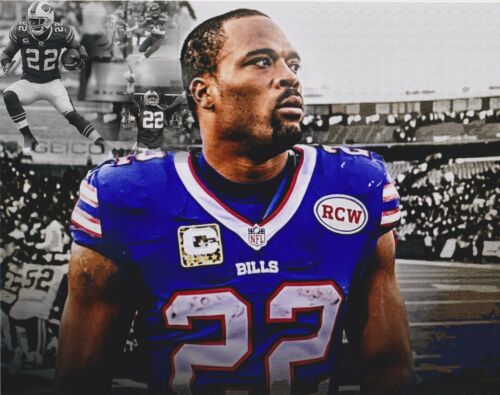 6. Fred Jackson 2007-2014
If you like small midwestern liberal arts colleges, Freddie is your guy. No doubt the Coe College connection with Marv Levy got him his shot after playing in Europe and indoor football. It is remarkable that his impressive career ran concurrently with Lynch and Spiller. My Bills playoff drought Mount Rushmore? Kyle Williams, Eric Wood, Fred Jackson, and LeSean McCoy.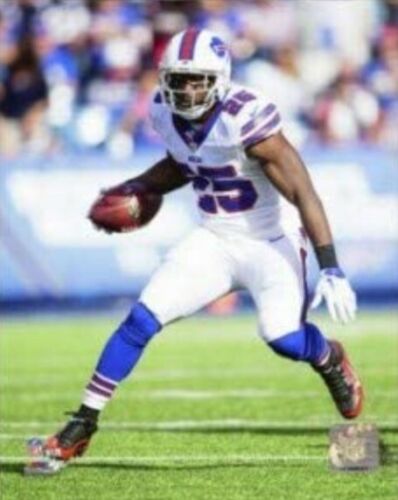 5. LeSean McCoy 2015-2018
As much as we liked Kiko Alonso his rookie season, the trade for "Shady" McCoy was a huge success. He retired one spot below OJ Simpson in all time career rushing yards. Too bad he never got to play with Josh Allen.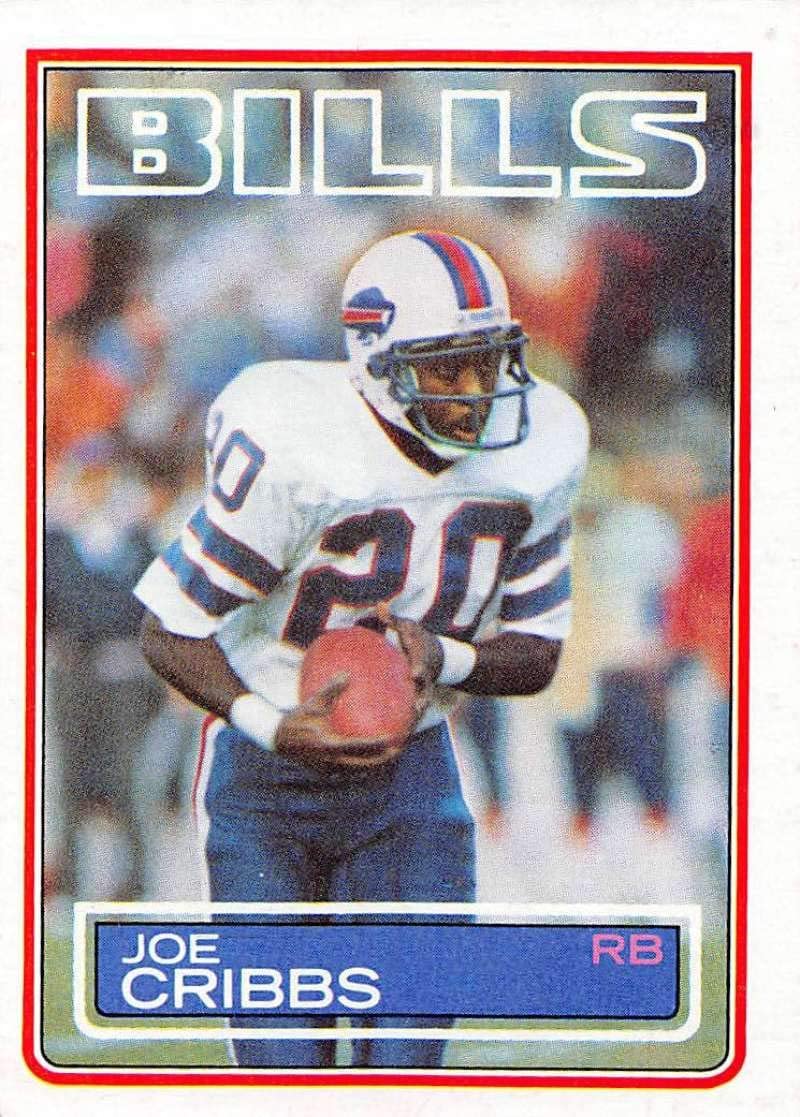 4. Joe Cribbs 1980-1985
Cribbs was way before his time as an all purpose RB… Dalvin Cook would be the best modern comparison. This second round SEC RB (like Travis Henry and James Cook) posted back to back Pro Bowl Seasons in his first two years in Buffalo. The 1982 strike, the departure of Chuck Knox, and the penny pinching ways of the Bills' franchise in those days kept Cribbs from sustaining the Hall of Fame start to his career.
3. Cookie Gilchrist 1962-1964
Another fascinating figure from the AFL Glory years, Gilchrist was likely the best running back on the planet not named Jim Brown in the early 60s. He didn't get the opportunity to play in the US until he was a 27 year old rookie, and won the AFL MVP that year. Six years in the CFL plus three in Buffalo and one in Denver added up to ten consecutive All Star Seasons…first 1000 yard rusher in AFL History…MVP of the 1964 AFL Championship…but you really have to find some old footage to realize the essence of Cookie Gilchrist. 6'3″, 251, in an era where there were no 300 lb. linemen or 4.5/40 linebackers.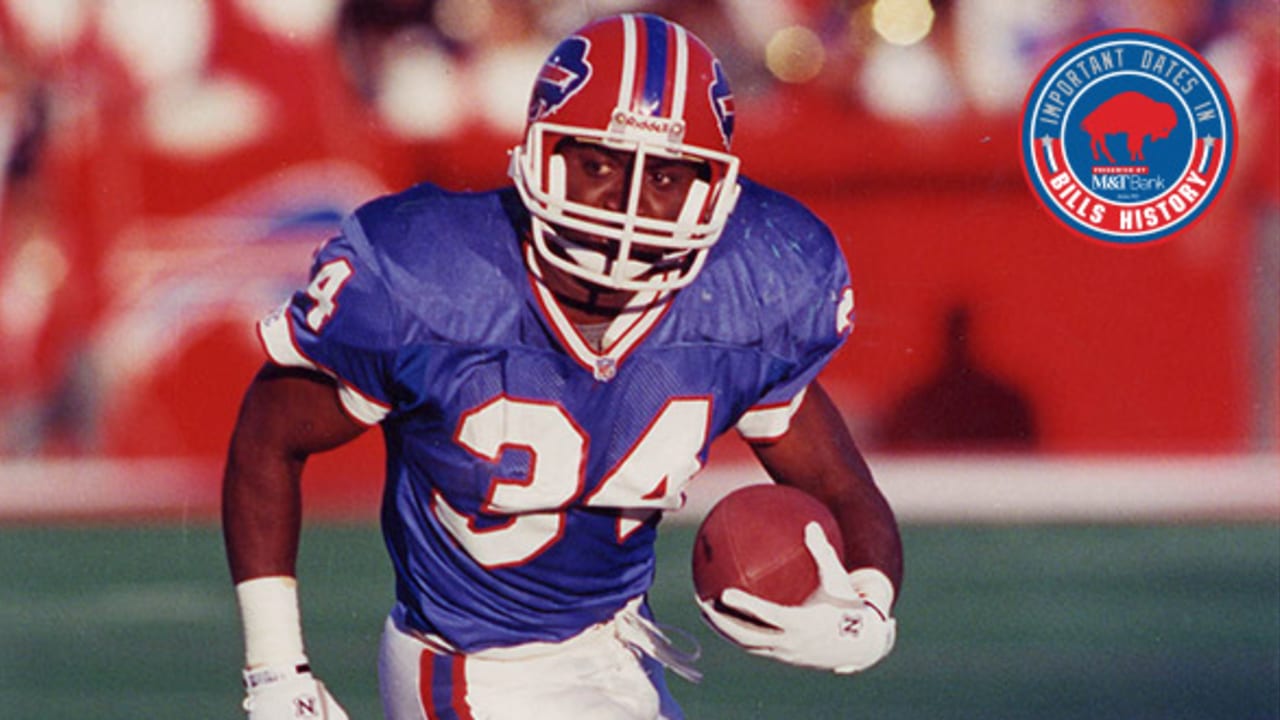 2. Thurman Thomas 1988-1999
This was a tough call, but keeping it strictly to football, rating Thurman the #2 RB in Bills history is fair. Thomas and Cribbs had equally promising starts to their career, but the circumstances around the franchise provided Thurman with the opportunity for sustained success. In 1991 he became the Bills third RB to win an MVP, following Gilchrist and OJ Simpson. Thomas is the Bills all-time leading rusher, and sixth all-time leading WR. Thomas may be historically a little underrated due to playing at the same time as Emmitt Smith and Barry Sanders. His post football life has been an asset and a credit to the community, the Bills Alumni and Bills Mafia. As opposed to: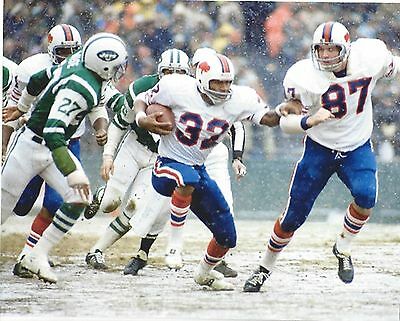 1. OJ Simpson 1969-1976
There are a handful of things I have never really processed and probably never will, and two are Bills related: wide right and OJ Simpson. The Juice of my childhood retired as second only to Jim Brown as the G.O.A.T…. and if you want to argue he still is, I might be inclined to be in your corner. Not only was he the #1 player in the NFL in the early/mid 70s, but likely in all of the major American sports. TV, movies, broadcasting, Hertz ads- few players in NFL history have been bigger cultural icons. What a damn shame.
Let's look forward to writing about James Cook on this list down the road. Boy does he look the part at Fisher!
Editor's babble: Many thanks going out to Joe Reagan for all his terrific contributions to our blog. You can also find Joe on Twitter @joer869.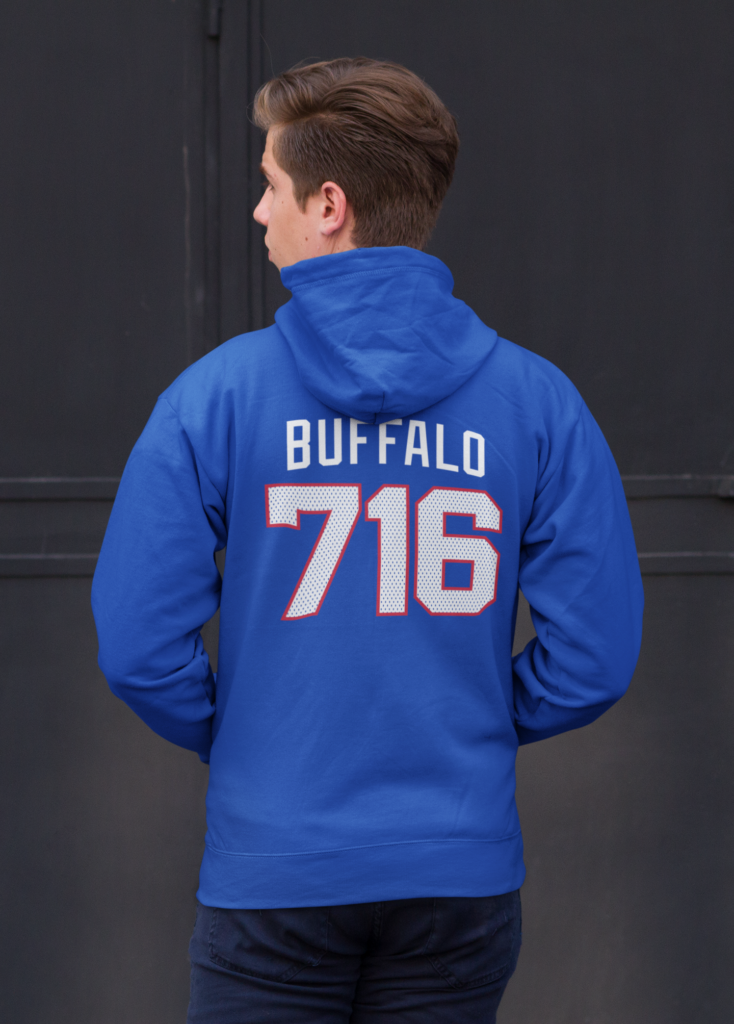 BuffaloFAMbase.com is sponsored by 26 Shirts
Every Monday, we launch a new two-week campaign of a limited edition t-shirt design. Every shirt purchase results in a donation to a local family in need. After the campaign ends, the shirt is retired. A new design is released, and a new family benefits from your fandom!