INTRO
It's 8:52 in the morning and it's Reid Ferguson degrees out. Assistant OL Coach Ryan Wendell Is the first identifiable person out there, along with Rob Boras and his two minions. Kelly Skipper is walking around the track. The orange tails on the top of the goal posts are moving slightly, with cirrus clouds in the sky. There is not a person in our section at the far end of the bleachers. Mike McDonough and his two kids invite me onto the field; I say no – I can't see when I'm down there. Mike says he reads my notes to find out what happened! There is no merchandise tent this year. There are 2 trailers with their sides open selling merchandise. The hat I'm sure you'll like is $30, the Bills Mafia T-shirt is $30.
I'm the first person in the entire far-end bleacher section. A lady comes over and asks me if I am corporate. Yes, yes I am.
FIRST FIVE
First five out on the field today are Prince Emili, Raheem Blackshear, working out at the JUGS machine then signing autographs, Bass and Haack come out together and stretch on the main field. Jaquan Johnson is there again early, walking on his heels, still stretching out those calves. Christian Benford stretches along with Bass and Haack. Araiza Does the JUGS machine after Blackshear. Bass fist bumps the ladies attending the JUGS machine (I had to be careful how I worded that).
Anderson and Tanner Owen come out together, as do Capra and Bates. Ja'Marcus Ingram walks alone, as does Trevon Fuller —somebody ought to introduce them. Coach McDermott heads in to the hospitality tent, carrying his signature bucket hat. Isaiah Hodgins and Daniel Joseph sign autographs. Out on the field, Singletary and Cook are laughing hysterically like old buddies. Duke Johnson is back at the JUGS machine.
It's 9:26 and the players are really streaming in now. The loudest cheers are for Elam, Oliver, Jordan Phillips, Tim Settle, Diggs, Gabe, and Josh Allen.
POSITIONALS
Positional drills begin promptly (unlike the Garth Brooks concert). Most of the groups are working on fumble recovery including the OL, DL, and the DBs, who also get to an INT drill (that positional group runs like clockwork, as does Kromer's).
CALISTHENICS
During calisthenics, we spotted a few players doing the best versions of the exercises: Hodgins, Josh Allen, Zack Moss, Pau'u, Fuller, Tavon Austin, and Khalil Shakir.
POSITIONALS II
There's a nice breeze at the top of the bleachers, with about a 70% cloud cover. We both remark on the size of O.J. Howard's gloves, which are about the size of a 2017 Buick. Again, most of the position groups are running around a 4-yard-diameter circle on the ground doing pass rushing.
The quarterbacks are throwing at a target net approximately 30 yards away. They have to move backwards around three cones, then pass at the target. Well, Josh Allen is the first to hit the target. The OL is practicing run blocking for quite a while. Half of them have the blocking pads and there is a lot of arm and hand work being stressed. DBs are working on taking on –and shedding– blocks. Rob Boras shows a lot coaching going on with OJ Howard on hand placement. If anyone can unlock his immense potential, it's Boras.
Those in blue jerseys head to the third field for "secret work". All the white jerseys remain on our field. WRs are doing ladder drills and have to elude a "tackle" at the end of the ladder, where the assistant will lean right or left, and you don't know which way. Again, this is the first time I've seen this drill with the blocker at the end. OL are doing more run blocking. I tell you; you can count on it this year.
Wide receivers are doing in-routes with Josh, and Khalil Shakir sinks his hips so deep, and is so sudden in his movements, I have to think that he is the backup behind McKenzie at that slot position. Tavon Austin has better hands than I thought. Then, on to out routes. Kumerow displays nice hands in a catch away from his body, Gentry drops his opportunity, OJ Howard drops his, but then Sweeney catches his at the sideline, still inbounds. Quintin Morris makes his catch, also by the sideline. Reggie Gilliam really looks more cut than last year, and he wasn't bad-looking last year. Wydermyer makes a nice toe-tap on the sideline, as well.
Case Keenum takes the helm, and it's not as smooth sailing. He overthrows Shakir, and Wydermyer stumbles in his route. Knox has no problem with his out route.
The OL Boot Camp is still working on technique. Ford actually looks good, but what do I know? Doyle also stands out, but we're hardly 10% done with training camp.
We spot a new number out there –#61. A little detective work and it's the USC Guard Jordan Simmons.
11 ON 11
It's time for 11 on 11, today to the tune of "Old Time Rock and Roll". Shades of Risky Business and Tom Cruise pop into my head. Josh looks like he's in midseason form with James Cook around the left end, a missile to Gabe Davis in the flats, and a connection to Khalil Shakir. That's when the wheels come off. Dane Jackson intercepts Josh, then Taron successfully defends a pass, getting big cheers from the crowd. Case Keenum comes in and hits Singletary on an in route, and hands off to Moss. That's when the other wheels come off. Nobody's open, and Keenum takes off, but Boogie Basham had him dead to rights. Barkley says, "I'll give it a try", and promptly connects with McCloud, who runs it the opposite way, spiking it in the end zone amid lots of back slaps and high fives. Ja'Marcus Ingram adds insult to injury with a nice PBU over Tavon Austin. I doubt the pass interference would have been called. Case Keenum returns, and opts to keep the ball for a short gain –but Tavon Austin had his man beaten and would have been the play here. Keenum throws a connector to Tanner Gentry before the close of his work. Ed Oliver and Von Miller are quickly becoming best buds. They are dancing on the sidelines along with Shaq Lawson.
We have an EJ Manuel and Frank Gore jersey sighting. We'll keep you apprised about our quest for the rare and elusive Trent Edwards jersey.
Another set of eleven on eleven, and Josh throws a pair of sweet passes to Stefon Diggs, one on the far side for 15 yards, and an in pattern for 10 yards. That's when the wheels came off (the 3rd set of wheels, if you're keeping score). Poyer gets his INT and the crowd goes wild. There is poetic justice for the yet-unsigned All-Pro Po. Keenum tries to rally the offense, but successive PBUs by Cam Lewis, Damar Hamlin, and Cam Lewis again thwart his efforts. Barkley enters the scrum and completes one to Tavon Austin, but in all fairness, he was sacked. His next incompletion might have been caused by Mike Love, who was in like a shot, made a swipe to show he'd have sacked Barkley, then doubled back to the location of the ball. A consolation completion to Marquez Stevenson ended a terrible series for the 3 signal-callers.
Josh is back in there, and Jordan Phillips gets through the O-Line to say hi, to the tune of "Jailhouse Rock". Not quite a jailbreak, but disruptive pressure nonetheless. Allen completes a nice one to Isaiah McKenzie, but the pressure continues. The OL is doubling Brandin Bryant, who's disruptive enough for a PS consideration. Keenum connects with Motor in the flats, and then a 30 yarder to Yourguess S. Goodasmine.
We think we see Tre White (or his Marvel double) over doing the ropes. IF it WAS him, he wore no brace.
Josh pulls himself together. He launches a SCUD missile 50 yards to Stefon, and then a Cruise missile 50 yards to Gabriel. He's high on his next pass: a comeback route by McKenzie. The Catch of the Day is a delectable bullet on a slate route by Diggs that gets the crowd roaring. Von Miller's pressure blows up the next play (DaQuan was the 1-tech who helped). Jones comes off and Jordan Phillips comes in, and there's still plenty of pressure. Gabriel Davis connects again with Josh. When Keenum comes in, he is pressured by Boogie Basham (likely a sack), then has his pass broken up by Cam Lewis, one of today's Players of the Day. Completions to Quintin Morris (who might be a better receiver than Sweeney) and Khalil Shakir on a curl route from the slot. Allen returns at QB and runs a toss sweep left by James Cook, but one of today's Players of the Day, Nick "Hey You Get Offa" McCloud gets his second INT of the day. Allen retaliates with two completions, an in-route by Knox and a great eye manipulation by Josh for a second catch by Knox in the flats. Case Keenum returns, giving Kumerow two completed passes with Benford in hot pursuit.
KR DRILLS
Kick Return followed, with Marquez Stevenson getting the most chances. Taiwan Jones made the would-be tackle on most of the returns. Others with a chance to unseat Marquez were James Cook, Blackshear, and Shakir.
11 ON 11
Notables During Final 11 on 11:
=> Jordan Philliips' pressure up the middle
=>Gabriel Davis's catch along the sideline
=>Stefon Diggs' slant-in and catch
=>Josh's overthrow of Diggs deep
=>A second completion to Gabe Davis on the sideline
=>Another overthrow of Reggie Gilliam on a slant
=>Use of James Cook as a wideout, freeing Diggs to make a 40-yard catch, which he throws into the far bleachers.
Editor's babble: We are so grateful to Dean Kindig for his "Astro-Notes" from camp. You can also find Dean on Twitter @TCBILLS_Astro.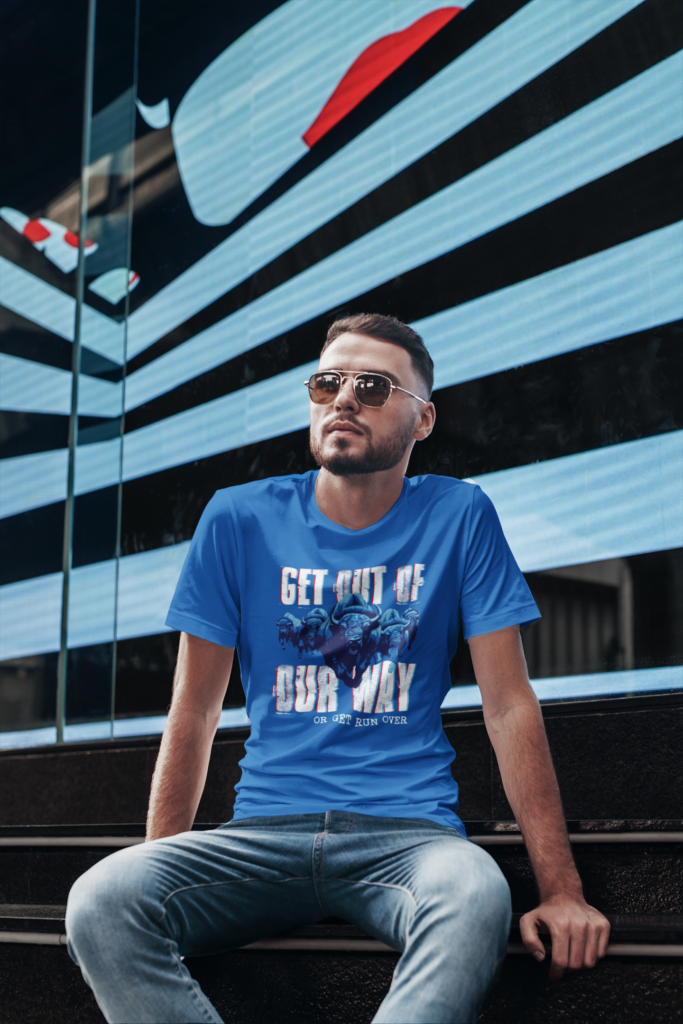 BuffaloFAMbase.com is sponsored by 26 Shirts
Every Monday, we launch a new two-week campaign of a limited edition t-shirt design. Every shirt purchase results in a donation to a local family in need. After the campaign ends, the shirt is retired. A new design is released, and a new family benefits from your fandom!