We have waited a long time for training camp to return to Fisher. It's a brave new world since we last rode the yellow school bus down East Avenue. Hopefully a good number of the people who were unable to get tickets will find them somewhere for one the 11 sessions, or at least attend the Return of the Blue and Red at Highmark Stadium.
For what its worth, that event is better than regular practice if you want to see the closest thing to real football that pre preseason offers. If you do have training camp tickets you aren't going to use, please make sure you pass them along to someone who will use them. Free.
My biggest storylines coming into camp:
1. Von Miller:
He is getting bigger buzz than the arrival of Mario Williams or Terrell Owens, who drew lots of attention to Buffalo. Watching him interact with and mentor the young defensive linemen, both on and off the field, is as much a focus as his play early in camp.
2. Rookies:
The first look at the rookie class in pads is always fun, but a lot is expected from the Bills newbies when you consider the Bills lofty power ranking. We have seen plenty of film on Elam, Cook, and Shakir. We get to see them run reps this Sunday morning!
3. Ken Dorsey:
I always like watching the coaches at work, especially in the first week of practice. Brian Daboll did a good job and was rewarded for his body of work in Buffalo, but I wonder if Ken Dorsey's personality might be a calming presence that will help the bottom line.
Position battles:
Should I say lack of them? Roster battles probably fit on one hand. But slot WR is fascinating…can Shakir take the job? Will McKenzie get a chance to win the starting spot? Crowder is a very good player, so if either beats him out, wow. Who lines up where on the OL is always notable.
The Kickers:
Hey, I was a Fisher faithful when Brian Moorman and Rian Lindell were the Bills best players, but getting to watch Tyler Bass and Matt Araiza practice might be the most fun combo in NFL history. Gotta be them or Justin Tucker and Jordan Stout in Baltimore.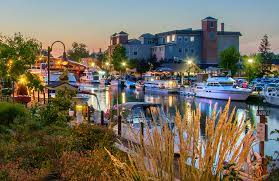 And pro bono for the Chamber of Commerce, here are some things to do in Rochester after training camp:
–The Rochester Red Wings are home 7/26-7/31 (Scranton, the Yankees AAA team) and 8/9-10 (Norfolk/Orioles) while Bills training camp is open. Two for one tickets on Tuesdays and weekend fireworks highlight the promotions.
–Live Music abounds in Rochester in the summer, a lot of it free and outdoors. The City has live music Weds. at Charlotte Beach, Thurs. at MLK Park, next to the Strong Museum, and Fri. at the public market. Pittsford and Henrietta have Friday night free concerts as well, and Perinton has them Sundays. A number of lake side and canal side bars offer live outdoor music as well.
-Don't want to plug any one place in particular, but dinner, a craft beer or two, and an ice cream by your choice of waterway is as good as it gets in the summer. The Erie Canal in Pittsford is closest, but further east Bushnell's Basin and Fairport have great options. Lake Ontario is about 15 minutes away, whether going to Charlotte or Webster. Want a nice drive? Take the back way to Canandaigua (96/64/5&20), a gorgeous 40 minute drive with one of the prettiest Finger Lakes as your reward. Young Lion Brewing has a tasting room with an unbeatable lake view.
-I will plug the Genesee Brew House; it's worth the trip. The view from the rooftop is spectacular, the food is good, and you will never drink a more fresh beer. My camp beer recommendation is Genesee's Pineapple Kolsch, their latest product. It's really refreshing on a hot summer day like a summer shandy, but with a pleasantly different flavor.
However you experience camp, in person or from a distance, enjoy it. Enjoy everything Bills! No, we are not guaranteed or entitled a Super Bowl Trophy, as much as our hearts ache for it. But we root for a high character team that will most certainly compete fiercely for that honor. These are the good old days as a Bills Fan. Smile as we board the roller coaster, "fasten your seatbelts" as Van Miller would tell us, and enjoy the ride!
Editor's babble: This is a great list of places to visit while at training camp. Been to several mentioned and Joe never lets us down. You can also find Joe on Twitter @joer869.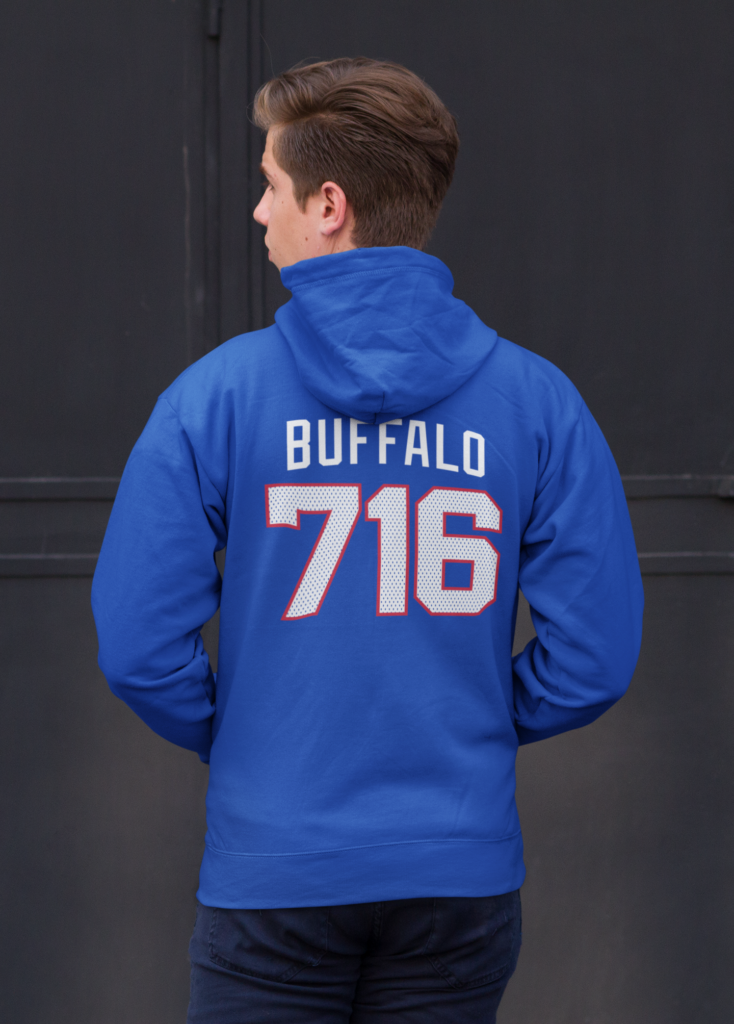 BuffaloFAMbase.com is sponsored by 26 Shirts
Every Monday, we launch a new two-week campaign of a limited edition t-shirt design. Every shirt purchase results in a donation to a local family in need. After the campaign ends, the shirt is retired. A new design is released, and a new family benefits from your fandom!