The first time I attended Buffalo Bills training camp was during the summer of 2006 at St. John Fisher. That was the year I kept confusing John McCargo with Kyle Williams. Surely 95 has to be John McCargo who the Bills drafted in the first round? He blocked circles around 97, who looked about 35 years old and clearly disinterested in working hard in the heat of the summer. Wut. We all know how that turned out.
Training camps during the years of perpetual mediocrity were blissfully only attended by diehard fans. After being hounded by fans to attend training camp and get the full experience watching players practice, I decided to give it a go. It was literally a transformational experience, one I hope to attend again at some point in the future.
I've been to four camps since 2006 and each was well attended on the weekends and night practices. The best time to be at camp was when they held practices at 8:00 a.m. Being a morning person made it easy for me and many times there were no more than 50 or so people around at the start of practice. It was a nice time to stop and shop for merchandise and meet staff and even a couple of players here and there if they happen to be walking by on their way to the field.
Fast forward to the McBeane era of playoff teams with Super Bowl aspirations dancing in our heads. It's difficult not to get rolled by the tsunami of praise all the pundits have for the current Buffalo Bills roster. That's all great, but the 'Eeyore' in me as well as the scar tissue in my brain says… be careful. Anything can happen to derail an NFL Football season.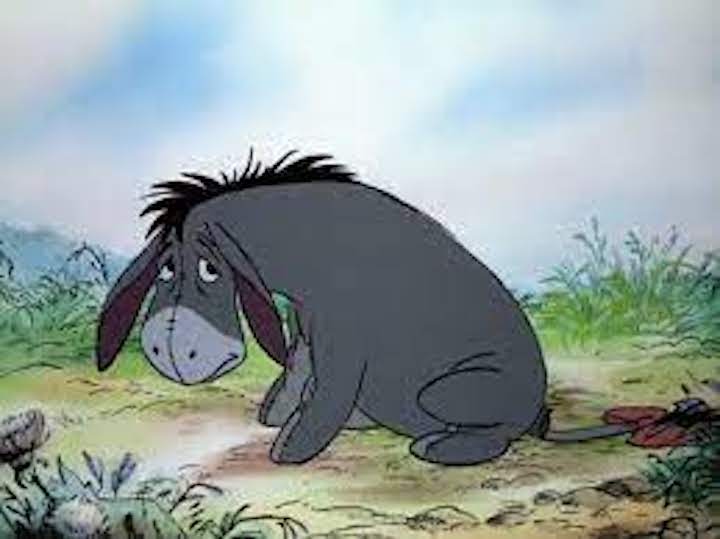 If the seismic mess created around acquiring training camp tickets is any indication, the ship bearing the mantra of 'rationality' as a Bills fan has long ago sailed. I might as well shout my cautionary tale into Niagara Falls from the Maid of the Mist. Let's face it, we are all drunk on the litany of praise coming from all around the NFL.
And, we feel it.
Even the rest of the fanbases across the NFL feels it. We are famous for our passion for our team, and most reasonably objective fans actually seem to want the Bills to win a Lombardi trophy for us as well… as long as it doesn't interfere with their favorite team's success. This wasn't the case during the 90s Super Bowl run when it was "Anybody BUT Buffalo". So apparently our reputation as lovable losers did endear us to most of the rest of the NFL fan bases outside the AFC East.
It also doesn't hurt that the Bills have been the first team to consistently beat the Patriots over last couple of years. Bless them all, but fans of the Patriots have no one to blame but themselves for their well deserved reputation as "Massholes" among most NFL fan bases. I just hope BillsMafia will remember not to become so annoying when the Bills finally hoist a Lombardi.
However, it is still fair game to torment fans of the Miami Dolphins about Tua :)
We are definitely in rarified air as far as expectations for this Buffalo Bills football team this season. Even as an oldie, I'm finding it a bit of a challenge to balance excitement with thinking rationally. Fans (short for fanatics) by nature are not inclined toward rationality under the best of circumstances.
But this Bills 'FAMbase' really is like no other. Rational thinking was more scarce than hen's teeth when the team was mediocre. It's unreasonable to think any of us who yearn for this team to hoist a Lombardi trophy are capable of being objective about this football team at all this season.
So take a deep breath in through your nose and blow it out nice and slow through your mouth. The season we all hope will be special is about to start gearing up. Remember, it's a marathon and not a sprint. That stated, GO BILLS!
Editor's babble: For this oldie, the feeling of excitement for this season is really off the charts. It's a delicate balance trying to enjoy every moment but not setting oneself up for heart break. But oh how joyous is it we finally have such a talented football team. If you want to holla back, you can find me on Twitter @RobynMundyWYO.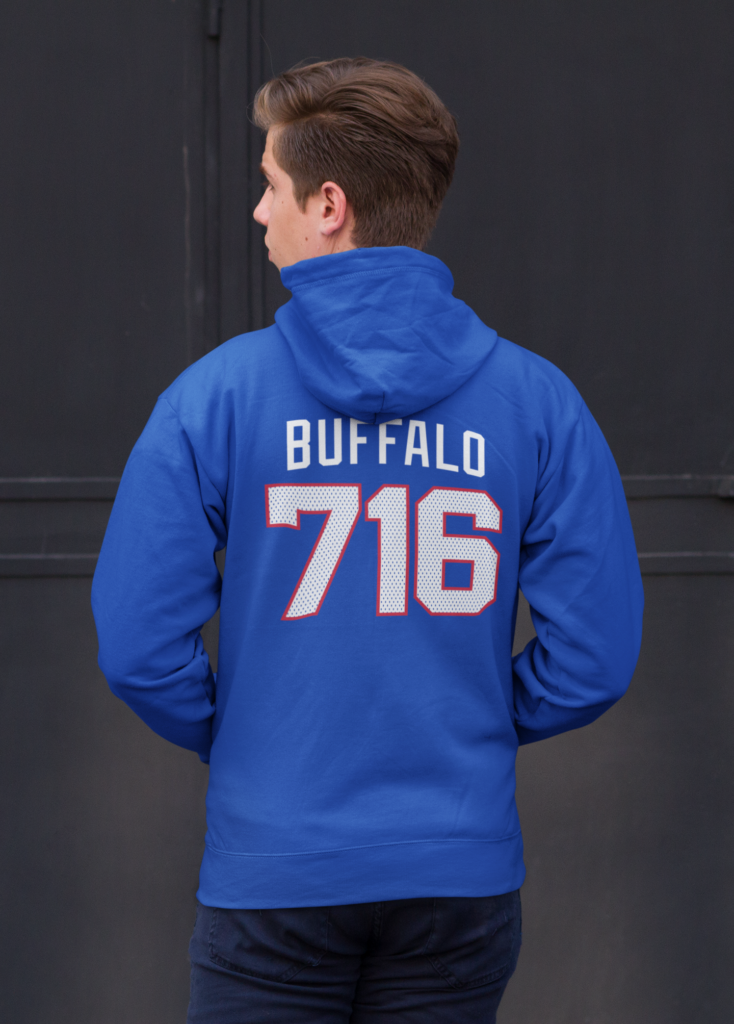 BuffaloFAMbase.com is sponsored by 26 Shirts
Every Monday, we launch a new two-week campaign of a limited edition t-shirt design. Every shirt purchase results in a donation to a local family in need. After the campaign ends, the shirt is retired. A new design is released, and a new family benefits from your fandom!