The numbers are much easier to analyze on offense, and in the case of the Bills receivers the career numbers are mostly in sync with my rankings. Due to an extreme scarcity of TE candidates, I am actually combining WR+TE. No TEs crack the top 10; wouldn't we love to see Dawson Knox here someday? As for the current WR room, it's tough to beat Reed-Lofton-Beebe-Metzelaars from the K-Gun Offense of the 90s, but surely it is possible. I did waive my time of service standard for Stefon Diggs; the numbers warranted it.
Honorable Mention: Peerless Price (definitely on an all best name squad), Pete Metzelaars, Jay Riemersma, J.D.Hill
Thanks for the memories: Haven Moses, Ahmad Rashad, Terrell Owens, Robert Woods, Cole Beasley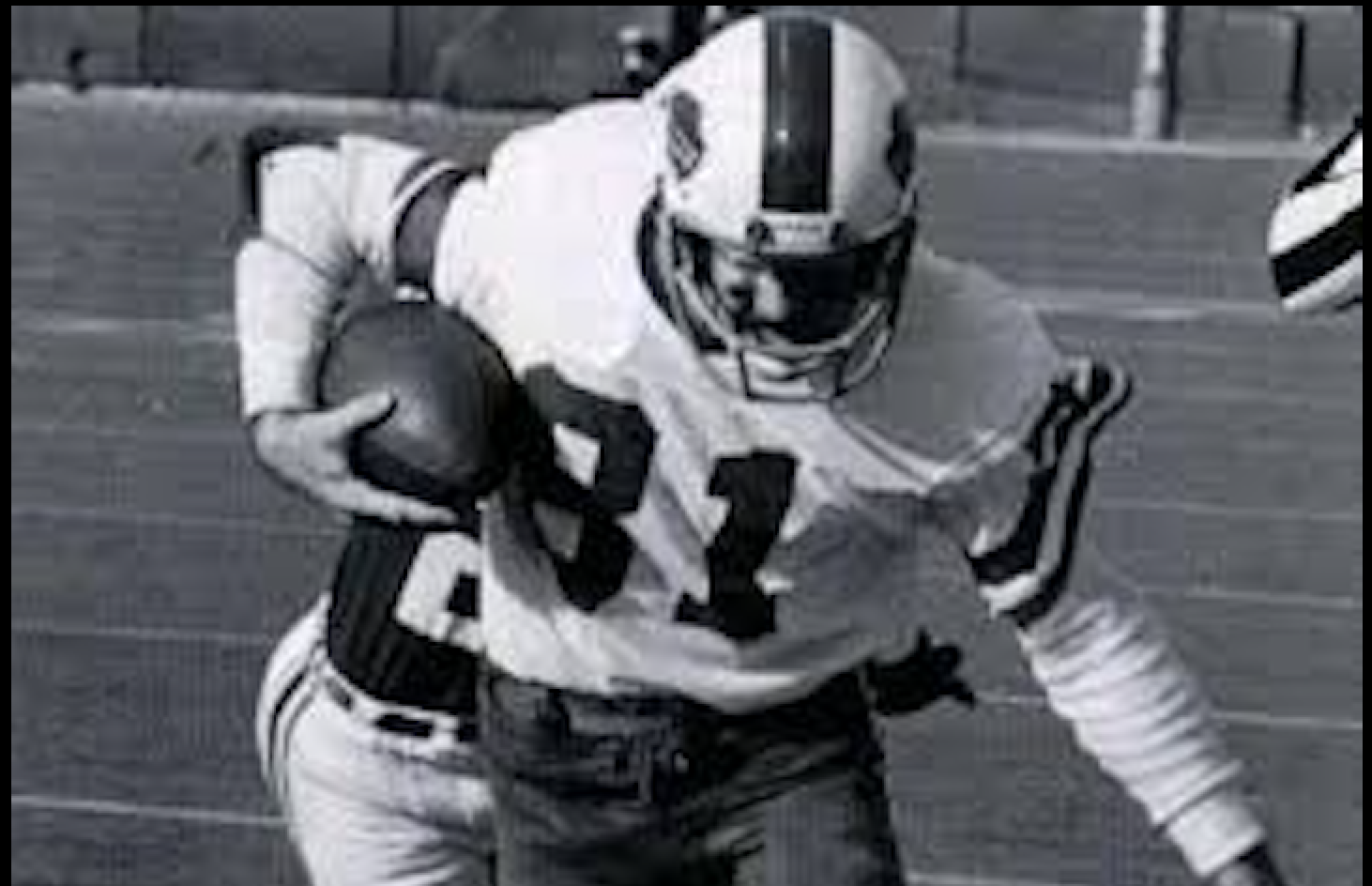 Photo from wikipedia.com.
10. Bob Chandler 1971-1979
Imagine if you combined the best skills of Robert Woods and Cole Beasley; that's how I would describe Chandler to this generation. The Bills were a run heavy team in the 70s so his numbers weren't eye popping, but he did put up double digit TD seasons twice in his career. After 9 seasons in Buffalo, Chandler was a key contributor on the 1980 Oakland Raiders Super Bowl Championship team. Pretty good for a 7th round pick!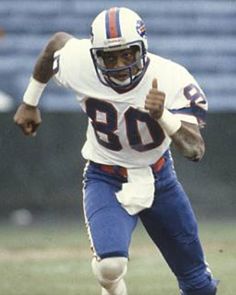 9. Jerry Butler 1979-1986
I would guess that most franchises would feature a much higher number, but only three of my Bills top 10 all time WRs were 1st round selections by Buffalo (Butler, Evans, Moulds). Clemson product Butler was the highest of the three at #5 overall. Do you know whose rookie record for single game receiving yards Jamaar Chase broke last season? None other than the Buffalo Bills Jerry Butler, who held that mark for 42 years. 9/23/79 vs the Jets: 10/255/4, including 74 and 75 TD catches. A knee injury and bad teams prevented the fulfillment of his lofty potential, but the player and the man are remembered in high esteem.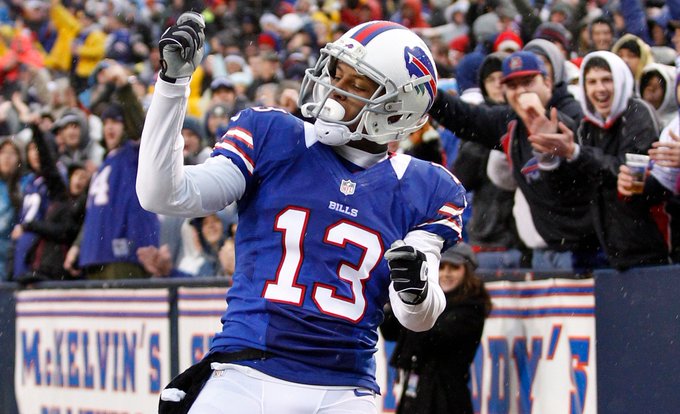 8. Steve Johnson 2008-2013
Hey-another 7th round draft choice! The first of three "drought era" (2000-2019) WRs that make the top 10; all three would have benefitted from better QB play. His three consecutive 1000 yard season were remarkably consistent-targets, receptions, yards, ypc…all in narrow ranges. His #13 jersey was probably the Bills best seller during some lean years.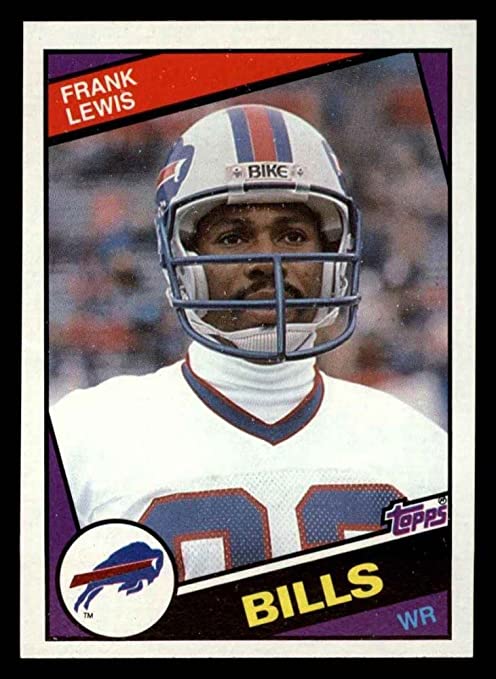 7. Frank Lewis 1978-1983
A couple of guys you may have heard of pushed him out of Pittsburgh: Lynn Swann and John Stallworth, and the move to the Bills jump started his career. His two best seasons in Buffalo featured some interesting stats: in 1979 Lewis posted nearly 1100 yds and a stout 20.0 yards per catch, while only finding the end zone twice. In 1981 he posted the 9th highest receiving yardage season in franchise history despite a 14 game schedule. For perspective, #10 was Stefon Diggs' 2021 season.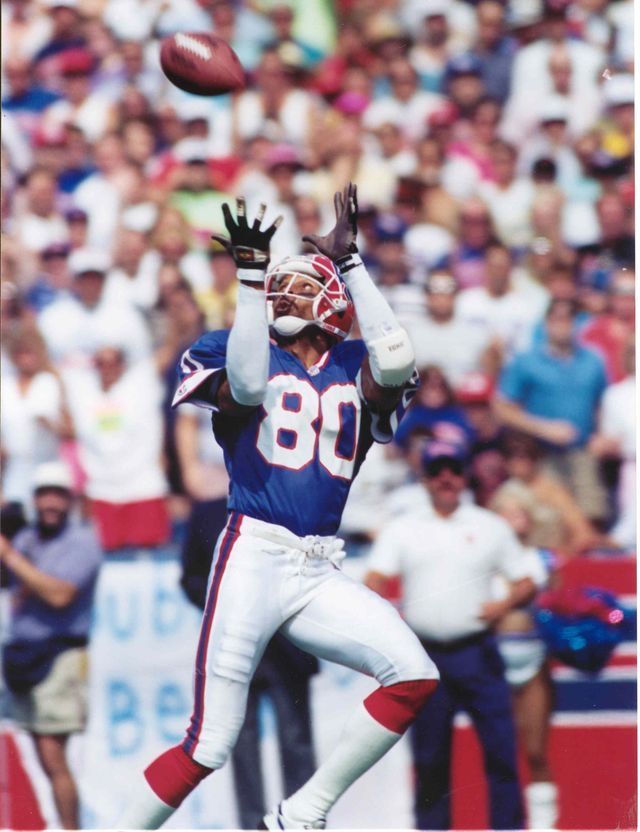 6. James Lofton 1989-1992
I remembered that Lofton came to Buffalo late in his career, but I didn't remember how late. His first year in Buffalo, 1989, was the 33 year old's 12th NFL season. He didn't see much action that season, but the following three seasons Lofton returned to Hall of Fame form. I will match his age 35 season in 1991 (57/1072/8/18.8/8) with anyone. I have had the chance to watch every Hall of Fame WR since 1970, and Lofton was the most elegant I've ever seen…he played WR like DiMaggio played CF.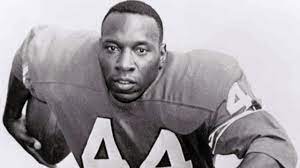 5. Elbert "Golden Wheels" Dubenion 1960-1968
The early Buffalo Bills were the best in the AFL at finding overlooked talent, and "Golden Wheels" was a 27 year old rookie in 1960. Does anybody know when "flanker" disappeared" from the football lexicon? Over 50 years after retirement, Dubenion still ranks 4th in Bills career receiving yards and TDs. His 1964 season (42/1139/27.1/10) was one of the greatest WR seasons in history. If you like the long bomb, you would have loved the AFL. Whether Jack Kemp or Darryl Lamonica was throwing to him, "Golden Wheels" was a true home run hitter.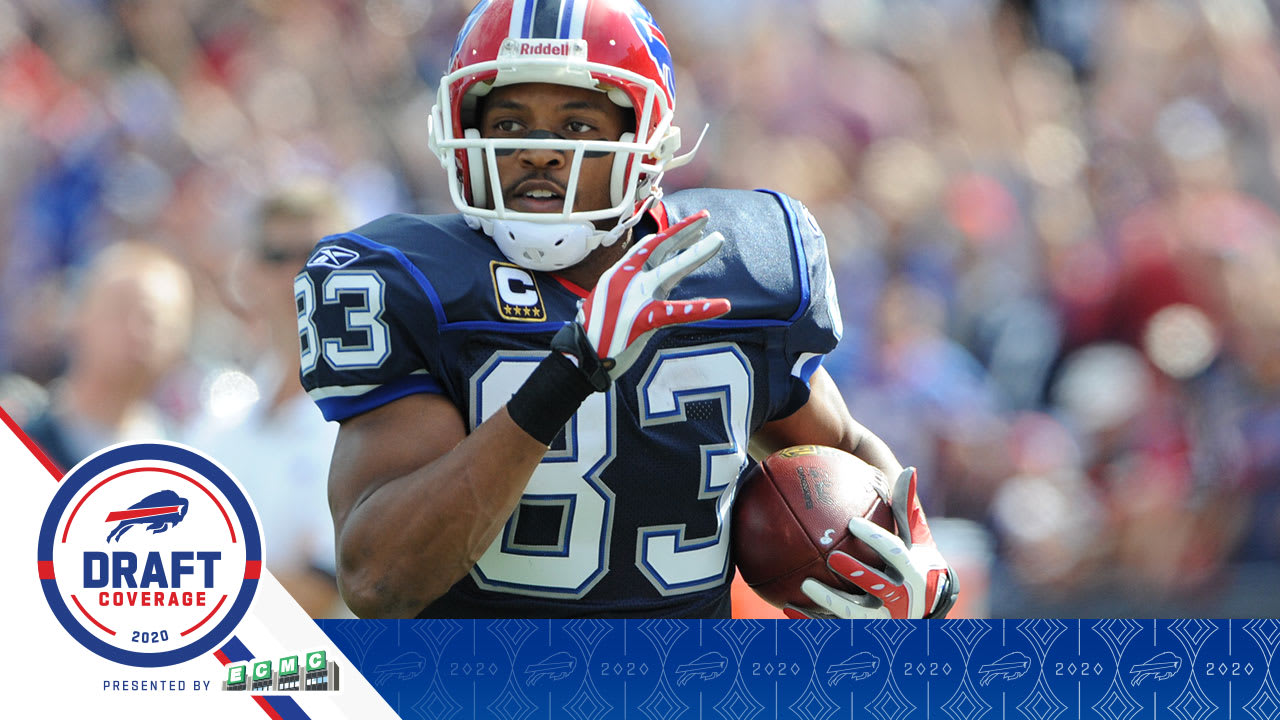 4. Lee Evans 2004-2011
Unable to land a QB in the 2004 draft (Eli Manning, Phillip Rivers, and Ben Roethlisberger went before them), Lee Evans was a nice consolation prize. As a Track and Field geek I knew about him and his Gold Medal winning father (Mexico City 1968, 400 meters). Evans had a nice career in Buffalo, sitting 3rd in franchise history in yards and TDs. Unfortunately, Lee only had one season of catching the ball from Drew Bledsoe…the rest was Kelly Holcomb, JP Losman and Ryan Fitzpatrick. Maybe next off season it would be fun to debate the Bills best WR tandems…Evans and our #2 on this list bring strong credentials to the discussion but they didn't play together very long.
3. Stefon Diggs 2020-
It's safe to wave minimum games played requirements with two seasons like Diggs' first two in Buffalo. He sits just outside the top 10 in receptions and yards already, and will likely jump into the top three if he stays healthy. The advantage of having Josh Allen throwing you the ball has to be factored in, but the eye test slots Diggs here already. Still, it's a long distance away from the two WR at the top.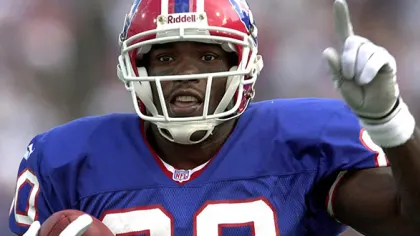 2. Eric Moulds 1996-2005
The fifth and final first round WR from a memorable WR draft (Keyshawn Johnson #1, Terry Glenn#7, Eddie Kennison #18, Marvin Harrison #19, Moulds#24), Moulds is second in Bills history in nearly every receiving category. His combination of speed and strength is unique to this list; for the under 30s AJ Brown is a good comp. Diggs has posted the two biggest reception seasons in team history back to back, but Moulds holds 3/4/7. Does anyone remember how he ended up 5 yards shy of 10,000 for his career Andre Reed 1985-1999 The Bills have had great success mining D2 Pennsylvania schools, with Kutztown State's Andre Reed being the crowning achievement. How did a team with Hall of Famers Jim Kelly, Andre Reed, James Lofton and Thurman Thomas not win a Super Bowl? The numbers: 941/13,095/86 lap the field. Reed's yards after catch ability was among the all time greats…when he retired Andre ranked 4th all time in career receiving yards (Lofton was #2). The modern NFL has pushed them down to #14 and #18, but that is still impressive.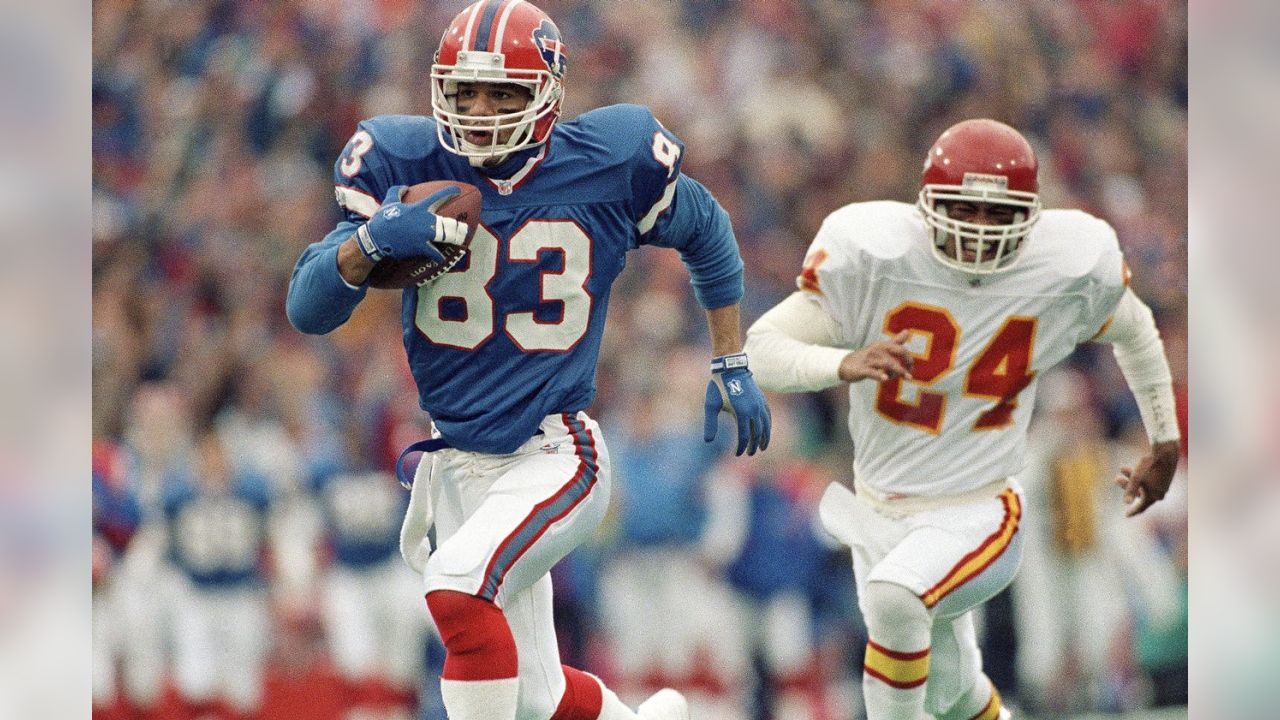 1. Andre Reed 1985-1999
Maybe in 2022 we would have been aware of a wiry 6'2″ 4.4 WR from Kutztown State (another D2 Pennsylvania school), but I know I wasn't when the Bills drafted him in 1985. The outcome? 15 seasons, 941 receptions, over 13,000 yards, 86 TDs, 7 Pro bowls….and a well deserved spot in the Pro Football Hall of Fame. At the time of his retirement, Reed was 4th in career receiving yards, 3rd in career receptions, and 6th in career receiving TDs. Even with the modern numbers in the passing game, he remains in the top 20 all time in all those categories. His 3 touchdown catches in the 2nd half of "The Comeback" are forever happily burned in my memory-all in the end zone we were sitting!
WR questions going forward:
Will Stefon Diggs play long enough to put up Hall of Fame numbers? Will Gabe Davis be a very good NFL WR2, or was the playoff performance a harbinger of greatness? Where will Diggs/Davis rank among the Bills all time WR pairs? Will Dawson Knox get enough targets, both in 2022 and beyond, to be the first TE worthy of a spot in the Bills top 10? Khalil Shakir's potential?
Running Backs next.
Editor's babble: Love these pure gold assessments by Joe Reagan. Oldies who have lived through all eras of Buffalo Bills football are a blessing when they share their wisdom with us. You can also find Joe on Twitter @joer969.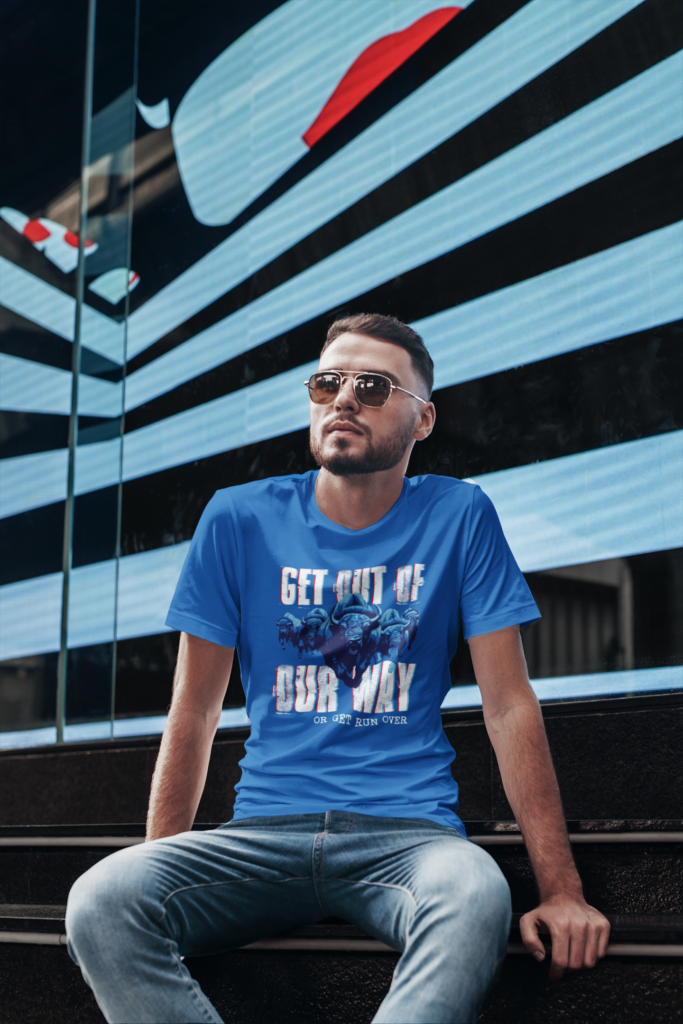 BuffaloFAMbase.com is sponsored by 26 Shirts
Every Monday, we launch a new two-week campaign of a limited edition t-shirt design. Every shirt purchase results in a donation to a local family in need. After the campaign ends, the shirt is retired. A new design is released, and a new family benefits from your fandom!