We've been killing time until training camp making an effort to fit the current Bills into the historical framework of the franchise. When it comes to defensive backs, BillsMafia, these are the good old days. With the addition of 1st round pick Kaiir Elam, it's fair to say the Bills will line up in 2022 with the best secondary in team history. The list has the narrowest range from 1-10 of any position group I will rank.
Honorable mention: Booker Edgerson, Mark Kelso, Mario Clark, Nate Clements, Taron Johnson
Not long enough in Buffalo: Antoine Winfield, Stephon Gilmore
10. Tony Greene FS 1971-1979
The Bills defense was not good for most of the 70s, but free safety Tony Greene was a Pro bowl caliber performer. He put up 9 interceptions in a season twice (1974, 1977), and ranks 2nd all time in Bills career interceptions.
9. Steve Freeman SS 1975-1986
He started as a backup to Greene, then switched to Strong Safety during the 1978 season and started the next eight seasons in Buffalo. Freeman was the unsung hero of the Chuck Knox teams that conquered the Dolphins to win back to back AFC East titles; and one more time, came within two minutes of hosting the 1981 AFC Championship Game. The Mississippi State Bulldogs have been kind to the Bills with Kent Hull, Eric Moulds, and Freeman.
8. Henry Jones SS 1991-2000
Jones was a rare first round draft choice at Safety after the Bills heartbreaking Super Bowl 25 loss. After a year's apprenticeship under Leonard Smith, Jones took the job in his 2nd season and put up a career year, winning All-Pro Honors for the only time in his career. Yes, we see a trend…the Bills have had more memorable long term safeties than corners.
7. Micah Hyde FS 2018-
Maybe too low for my wife's favorite player, but length of service is the biggest reason. We witnessed Hyde's return of a Dolphin's onside kick in 2019– one of the most athletic plays I've ever seen in person. It's hard to separate or rank Hyde, Poyer, and White. No doubt the presence of the other two makes each player better. The draft gets more attention, but finding under-appreciated free agents like Hyde and Poyer is equally important to building a Championship Caliber team.
6. Jordan Poyer SS 2018-
Coming off a Pro Bowl 2021, recency bias gives Poyer a slight edge over Hyde. My biggest wish between now and training camp is a mutually beneficial resolution to Poyer's request for an extension. His performance warrants it, but managing the NFL salary cap can be like Jenga… one wrong move and the tower falls.
5. Butch Byrd CB 1964-1970
Albany native Byrd was another defensive star on the Bills AFL Championship teams of 1964 and 1965, Byrd still holds the Bills career record for interceptions. He just missed the first team on the All Time All AFL Team…being beaten out by the likes of Willie Brown and Dave Grayson is no slight. Brown is the only AFL defensive back currently in Canton, and that might stem more from his slow motion NFL Films Super Bowl pick-6 than his AFL days. Tasker, Sestak, Bennett, Stratton, Byrd…and another Hall of Fame near-candidate is higher on this list
4. Tre White CB 2017-
Early reports on Tre White's rehab are positive, thankfully. One more high level season and team success could propel him to the top of this tightly packed list. One of four CB on the list, service time slots him here for the moment.
3. Nate Odomes CB 1987-1993
Odomes was one of the early and important foundation pieces to arrive in Buffalo during the Marv Levy era. He started every game for seven years, including all four Super Bowl runs. He gets a little love from me for the interception in the "Comeback" game against Houston that set up the game winning field goal. My favorite in person interception ever!
2. Robert James CB 1969-1974
Tough call, but when I ranked these four corners I wanted to put the highest peak seasons on top, and they belong to Robert James in 1973 and 1974, before a knee injury brought his career to an abrupt end. He was unanimous All-Pro both years, and likely the best corner in the NFL for those seasons. I don't think that can be said about anyone else on the list. A certain running back got all the attention in those days, but when you see James on the Bills Wall of Fame, know that it is well deserved.
1. George Saimes S 1963-1969
The free safety/strong safety designation wasn't a thing in the 60s, but who cares? Saimes was the best Safety in the AFL. Long time Buffalo sportswriter Larry Felser called him "the finest open field tackler in the league". No wonder my elders suffered even more than I did watching all the bad tackling in the franchise's darker years… after being treated to Saimes and Sestak and Stratton, the contrast is even worse. Saimes was among the top safeties in all of football (Willie Wood, Paul Krause, Mel Renfro, Larry Wilson are some NFC comps, Johnny Robinson of the Chiefs was the only other AFL safety worthy of that comparison).
And Kaiir Elam? I can't wait to watch his career in Buffalo unfold! Done with the defense; I expect the offense be a little easier. The stats are sure easier to access and evaluate! Feeling like something flashy, so I will start with the WRs next time.
Editor's babble: Robert James was one of my all-time favorite Buffalo Bills. We are grateful to Joe Reagan for bringing back some great memories, along with all his other terrific contributions to our blog. You can find Joe on Twitter @joer869.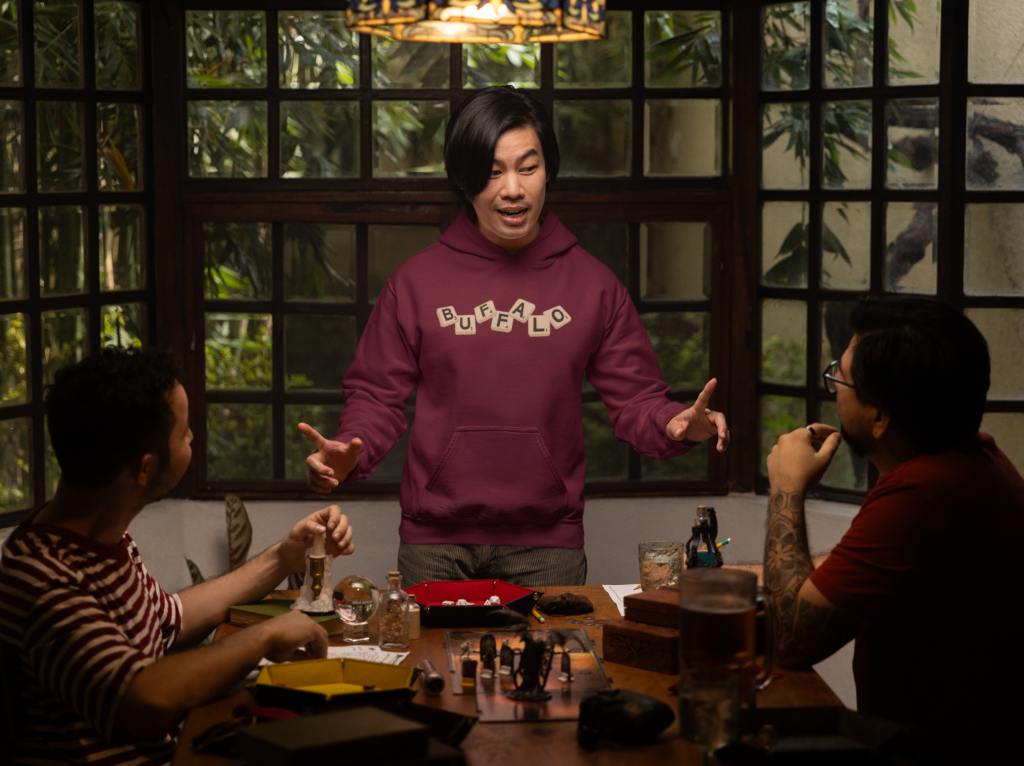 BuffaloFAMbase.com is sponsored by 26 Shirts
Every Monday, we launch a new two-week campaign of a limited edition t-shirt design. Every shirt purchase results in a donation to a local family in need. After the campaign ends, the shirt is retired. A new design is released, and a new family benefits from your fandom!