As we enter the dead season in the NFL before training camps start at the end of July, it's worth noting how different it is now with respect to specific things fans worry about leading up to opening day. There's a stark contrast since Sean McDermott arrived in Orchard Park as head coach in 2017. For example, keeping players out of jail during the dead part of the NFL season moved way down the list for Bills fans fretting about what horrible things might happen to a player/coach during the five to six weeks players are off to enjoy time with their loved ones.
Another glaring difference this off-season is how 'McBeane' players show up at training camp in terms of physical conditioning. You won't find any Marcell Dareus types on Buffalo's roster any longer. And if a player is identified as a slacker in any way, they are as good as gone. This head coach won't tolerate any signs of laziness. McDermott's personal physical conditioning and mental discipline speaks volumes to players about his own work ethic. These players (insert 'deez nuts' joke here) on this Bills' roster are some of the best physical specimens in the NFL.
Have a look at Gabriel Davis. He looks like he's been working the weights a LOT during the off season. The dude is jacked up and primed to have a blowout season. This is what you expect from a team loaded with talent… as well as a team constructed with love under the watchful eye of a psychologist masquerading as a head coach in the NFL.
A more sobering concern at the moment are the lack of updates regarding the health status of owner Kim Pegula. On June 15th it was announced Mrs. Pegula experienced an unexpected illness and was hospitalized at an undisclosed location. No further information has been provided since that original report. While we respect the privacy of the Pegula family during this difficult time, we naturally wonder how she is doing. Everyone associated with each team they own and their respective fan bases are praying for her speedy recovery.
While many players in the past used the period of time before training camp to travel with families and friends, some players on this year's squad are staying in Buffalo and spending time trying to help the community heal after the tragic shooting at the Tops Market on the east side on May 14th. These players are giving back to the community by reaching out and spending time and personal resources to assist those families affected by this and other tragedies.
Dion Dawkins has been very active in the Buffalo community acting as an agent of change for a community in need. Dawkins recent article in the Players Tribune was heartfelt and genuine. Dion is also working with Bruce Smith to inspire change by conducting round table discussions about racism and gun violence in our country.
Fans of the Buffalo Bills have every reason to be optimistic and impatient for the 2022 NFL Season to get underway. We have the right coaches, players and staff for this team to win an NFL Championship this season. Most analysts rank the Bills as one of the top teams favored to play in the Super Bowl.
With the highest of expectations firmly in place, we can all go about our business of enjoying the next few weeks before training camp begins at St. John Fisher at the end of July. We can also focus on enjoying the moment because summers go by so fast, especially for fans in the northern states.
Along with the entirety of BillsMafia, we all send our best wishes to the Pegula family and for Mrs. Pegula's speedy recovery.
Editor's babble: Imagine being a Cleveland Browns fan during this part of the off season. We are grateful for having a team to cheer for that we can be proud of. Find me on Twitter @RobynMundyWYO.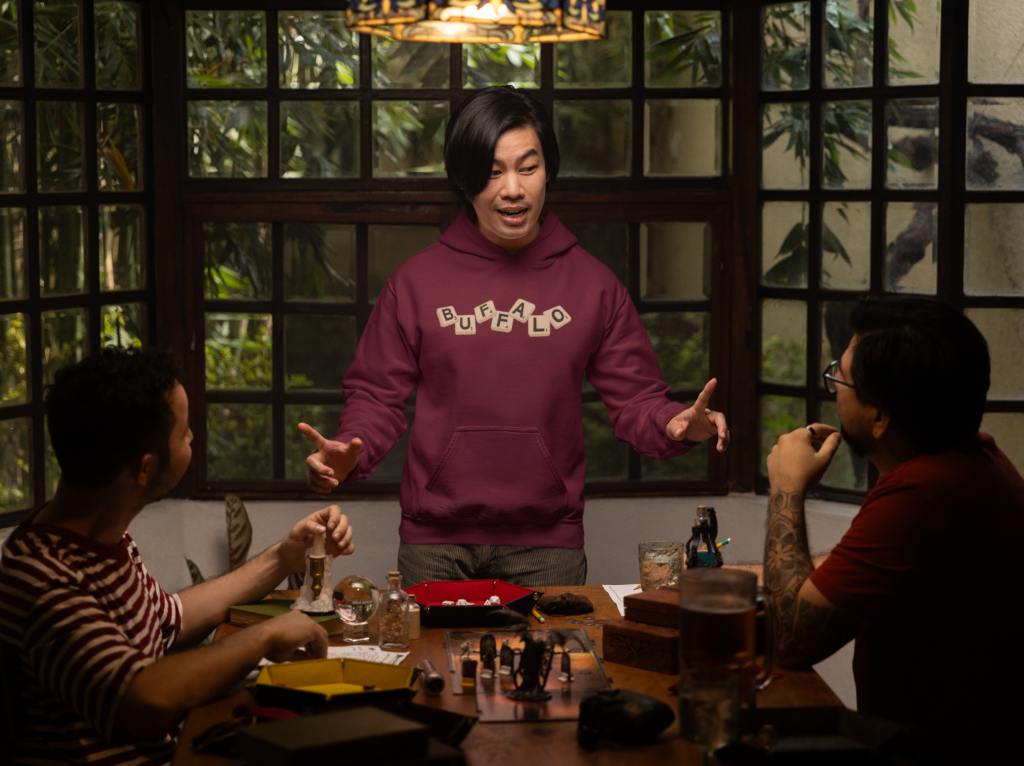 BuffaloFAMbase.com is sponsored by 26 Shirts
Every Monday, we launch a new two-week campaign of a limited edition t-shirt design. Every shirt purchase results in a donation to a local family in need. After the campaign ends, the shirt is retired. A new design is released, and a new family benefits from your fandom!