"The Wheel is turning and you can't slow down,
Can't let go and you can't hold on,
Can't go back and you can't stand still
If the thunder don't get you then the lightning will"… The Grateful Dead
Another draft season has come and gone. Yes, Robert Hunter (the Grateful Dead's lyricist) gave us one of my favorite metaphors for the passage of time. But it fits the Bills past two drafts: 2021 brought the thunder, while 2022 brought the lightning. The dealing is done: there is time enough for counting. Let's see what BillsMafia brought home from Vegas.
Kaiir Elam, CB, Florida:
I did get carried away with the thought of Breece Hall, but he went almost exactly as expected in the mid 30s. It wasn't hard to figure that CB was always the favorite for the Bills… 1st round pick. Nor was it that hard to guess which CBs would not make it to the Bills. It was always iffy for any of the top seven CBs to be there for the Bills in the 2nd, and none were. Putting Elam at CB4 was a simple equation:
Size+Speed+Health+SEC.
Is any position better tested in college than an SEC corner? What Levi Wallace did in Buffalo was admirable, but this is a huge upgrade.
James Cook, RB, Georgia:
We, the "well seasoned" BillsMafia, can tell you youngsters about two of the finest pass catching RBs ever in these here parts: Thurman Thomas and Joe Cribbs. Thurman had three 600 yard receiving seasons, with a high of 669 in 1989. How about Cribbs' 1981 receiving season? 40/603/15.0/7 TDs…Cook is capable of these kinds of numbers. Obviously, the JD McKissic fiasco was a tell, but I suspect we will thank the Commanders for sticking it to us. I had been touting john Metchie for awhile, so when he went long before 57, the pool of remaining "weapons" pointed clearly in the direction of RB.
Terrell Bernard, LB, Baylor:
Hey, if you are going to play with two LBs, you better have depth. Guys with similar skills and traits to Matt Milano are scarce, so we should have looked a little closer here. The Kyle Brandt pick was the best moment of the Draft!
Khalil Shakir, WR, Boise St.:
Another in a long line of day three steals by Brandon Beane. Most of the players on the same tier as Shakir went in the 2nd and 3rd round; Wandale Robinson, Tyquan Thornton, Jalen Tolbert. I like Shakir more than all three. A poor man's Jahan Dotson at pick #148!
Matt Araiza, P, San Diego St:
I thought the Bills would be the ones with Jordan Stout or Jake Camarda, so the Araiza pick was 2nd to Kyle Brandt for my favorite Bills moment of the Draft. What do you get for the team that has nearly everything? A generational punter, who is a football player to boot. Small margins win championships.
Maybe two or three roster spots are in the mix for the rest of the draft class and the UDFAs. All in all, I like what Beane accomplished, and the Bills 2023 Draft capital is intact.
And the competition?
AFC East :
The Jets crushed it….Sauce, Garrett Wilson, Jermaine Johnson, Breece Hall. Yikes. If Zach Wilson is any good, they could vault to 2nd. The Dolphins didn't have much to work with, and the Patriots draft was a bit 'Strange'.
The AFC:
Most had Kenny Pickett and Malik Willis as the two best QBs in the draft, and both landed in the AFC. Pickett on that Steelers roster in that division is fascinating. Willis will sit for awhile. At least Corral and Ridder went to the NFC. Besides the Jets, the Ravens and the Chiefs cashed in a lot of premium picks.
What was missing? I would have liked the Bills to take a swing at an interior offensive lineman somewhere in the middle rounds, but I guess we wait until next year. If Boettger were healthy it would be less of a concern.
Yes, there are 2023 mock drafts available. My favorite player, Notre Dame TE Michael Mayer, will never get to Buffalo. The early money is on a safety, and if next year's class is as good as 2022, the Bills will get a good one. But take a break. The weather is about to turn. The Yankees and Mets are on fire. The Amerks are in the playoffs. Still #1 in the power rankings!
Editor's babble: We are grateful to Joe Reagan for his many contributions to our blog. You can find Joe on Twitter @joer869.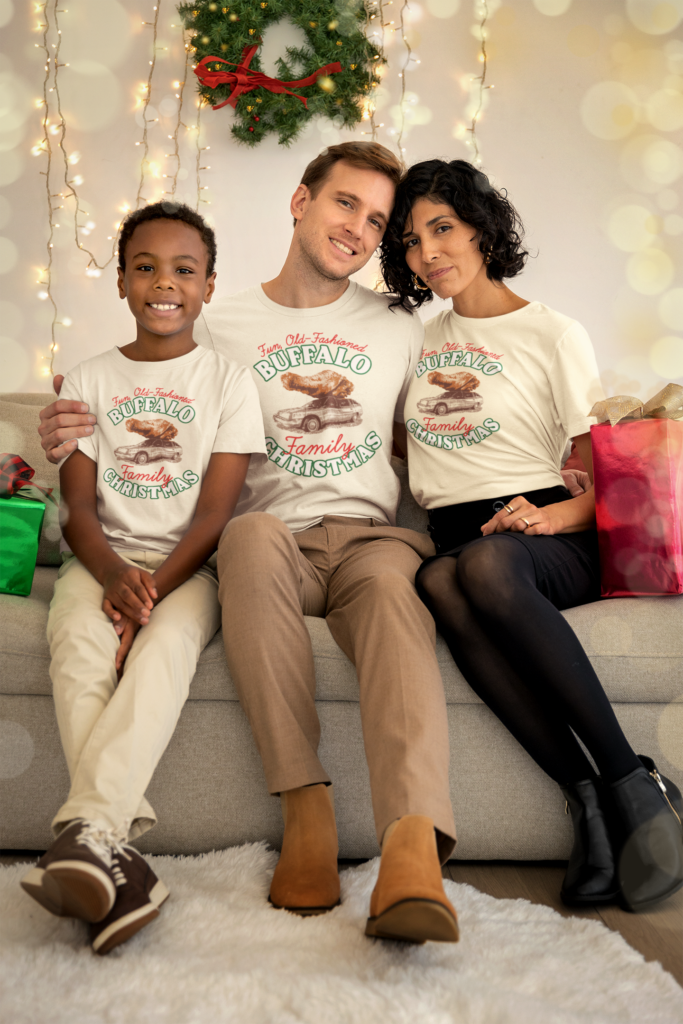 BuffaloFAMbase.com is sponsored by 26 Shirts
Every Monday, we launch a new two-week campaign of a limited edition t-shirt design. Every shirt purchase results in a donation to a local family in need. After the campaign ends, the shirt is retired. A new design is released, and a new family benefits from your fandom!